She had a child of her own now. It changed things. She realised how difficult this parenting lark was.  She knew she wouldn't always get it right, so should she forgive Mother for the mistakes she had made?  Could she really keep her from her Grandson? Did Mother have a right to know he existed?  She wrestled with all the possible answers to these questions.
She'd not seen Mother for 5 years, give or take. It had not been an easy decision to make, but it saved her a whole heap of grief and chaos. She had come to love a life without drama, one more predictable.  The little girl inside her still wanted her Mother's love, so wanted things to be different.  With so many thoughts flying through her head, doubts, guilt, fear she struggled long and hard with the decision.
The thing that won her over every time was a desire to do the right thing.  The right thing, she had come to learn, was not necessarily the easy option, in fact it never was.  She had to give Mother a chance.  'Just one chance', she thought,' Mother surely wouldn't blow it, would she?'
She dug out the Christmas card Mother had sent a few years back.  She rang the number on it, not knowing if it would be answered.  She felt apprehensive, there were still clouds of doubt in her mind.  Her childhood had been difficult, Mother's outbursts had affected her, that was in no doubt.  The choice of men had affected her and left far to many scars to mention.  Perhaps now some time had passed, her Mother would say sorry.  Perhaps the years without her daughter in her life had taught her a lesson.  Maybe she would take responsibility.  She could only hope the answer was yes.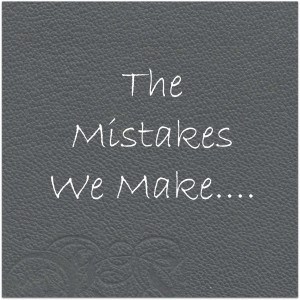 Mother answered the phone after 3 rings.  There was no doubt it was the right number.  A Daughter knows her Mother, right?  Her Mother knew her Daughter too.  She'd caught her on a good day.  She was happy to hear from her, to hear she had a Grandson, and to hear they were both OK.  That wasn't so bad after all.  Perhaps things would work out.  The little girl inside her had hope.
They spoke, but she was careful not to give her her number straight away.  In time she would visit.  It was difficult, but it passed by without the drama she'd come to expect from Mother.  Perhaps there was a possibility of a new relationship starting.  She still felt like the parent, giving Mother advice, trying to talk sense into her when she was buying booze in the shop for the local kids and other such nonsense.  She could cope with this, as she was an adult now, and a parent, so it wasn't so strange looking after Mother these days.
Then it started, the chaos, she should have known it wouldn't take long.  A barrage of calls, all through the night, shouting abuse, obscene claims that made no sense.  It was her son's birthday in the morning.  Why was Mother being so vile now, of all times.  The jealousy had got to her.  Her Daughter had a son.  She'd always wanted a son.  Mixed up with feelings of losing her youth, faced with her young Daughter starting her own journey into womanhood.  It had overwhelmed her without her medication and she was going to punish her.  Why should she be so happy, when she wasn't.
The calls came one after another.  She tried desperately, as she had done as a child, to reason with Mother, but it didn't work.  The nonsense continued.  She knew it was nonsense, but it didn't stop it hurting.  It pressed all the same buttons.
The next day she was tired from all the drama, her Mother's episodes had always exhausted her. This wouldn't stop her enjoying her son's birthday.  It would not spoil his day.  She wouldn't make the same mistake again.  Mother wouldn't spoil anymore days, she changed her number as quick as she could.  She ignored her letters, moving wasn't so easy, but binning them was, it gave her some power back at least.  But she couldn't ignore what happened next, that was a step to far, even for Mother…