When it's dull and grey outside there's nothing like a bit of Christmas sparkle to lift your spirits.  Some tinsel and Christmas lights can make a massive difference to feeling the festive magic and it really doesn't have to cost as much as you think.  This is why I jumped at the Poundland Wonderland Challenge to transform our living space into a magical grotto.
I keep hearing people say they haven't got their decorations up yet, and I wonder how many don't bother at all for one reason or another, and I think it's such a shame.  Take some time out from the household chores and get some tinsel from your local Poundland and I guarantee you'll feel a little bit of the festive magic.
First off, to keep little Princess busy decorating her own tree so Mummy can get on with the important business of dressing the room.  She loved this little activity, and it kept her away from the chocolates on the tree for a little while anyway 😉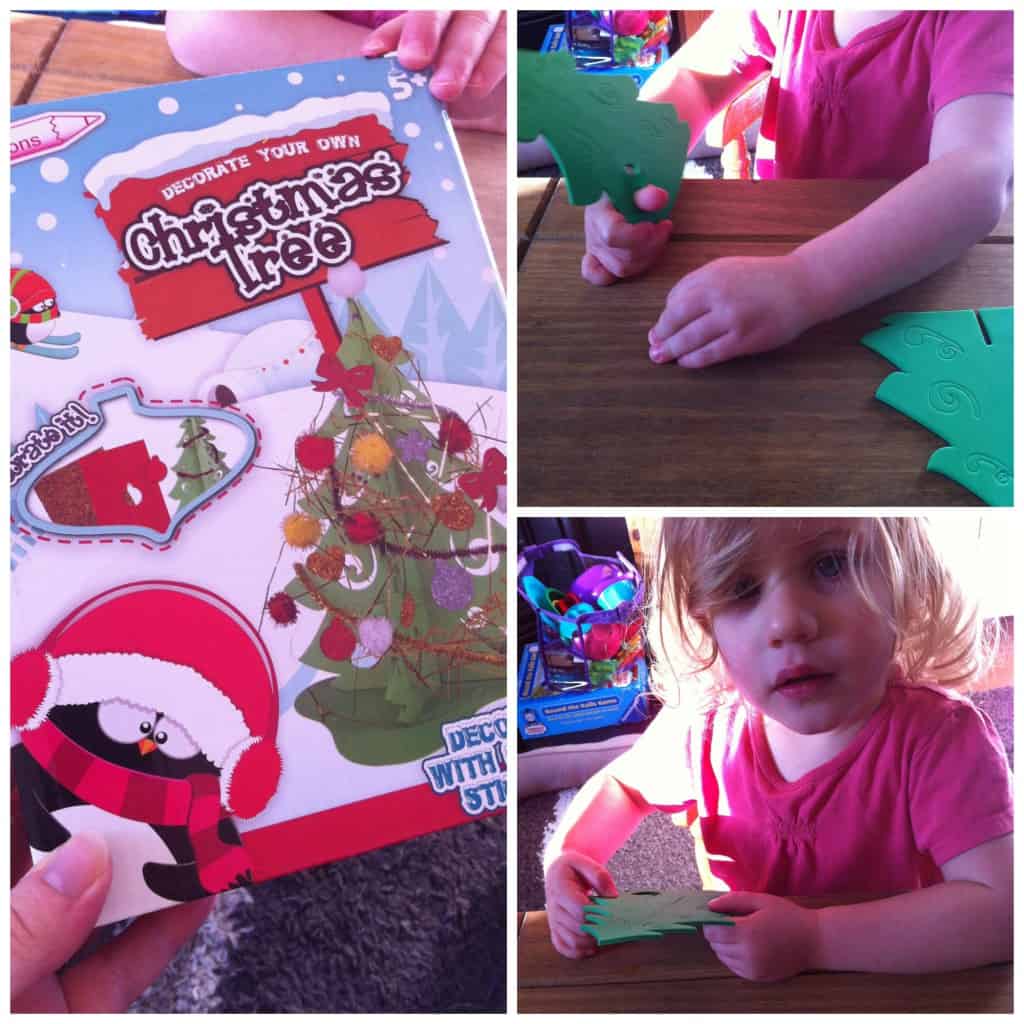 Dressing your table can be a really effective way of transforming your dining area into a warm festive space.  It can give the room a completely different look.  I've teamed up a Festive table cover with these cute snowflake table mats and Christmas tree napkins.  To finish of the look I've added these gorgeous star tea light holders, that will look lovely all year round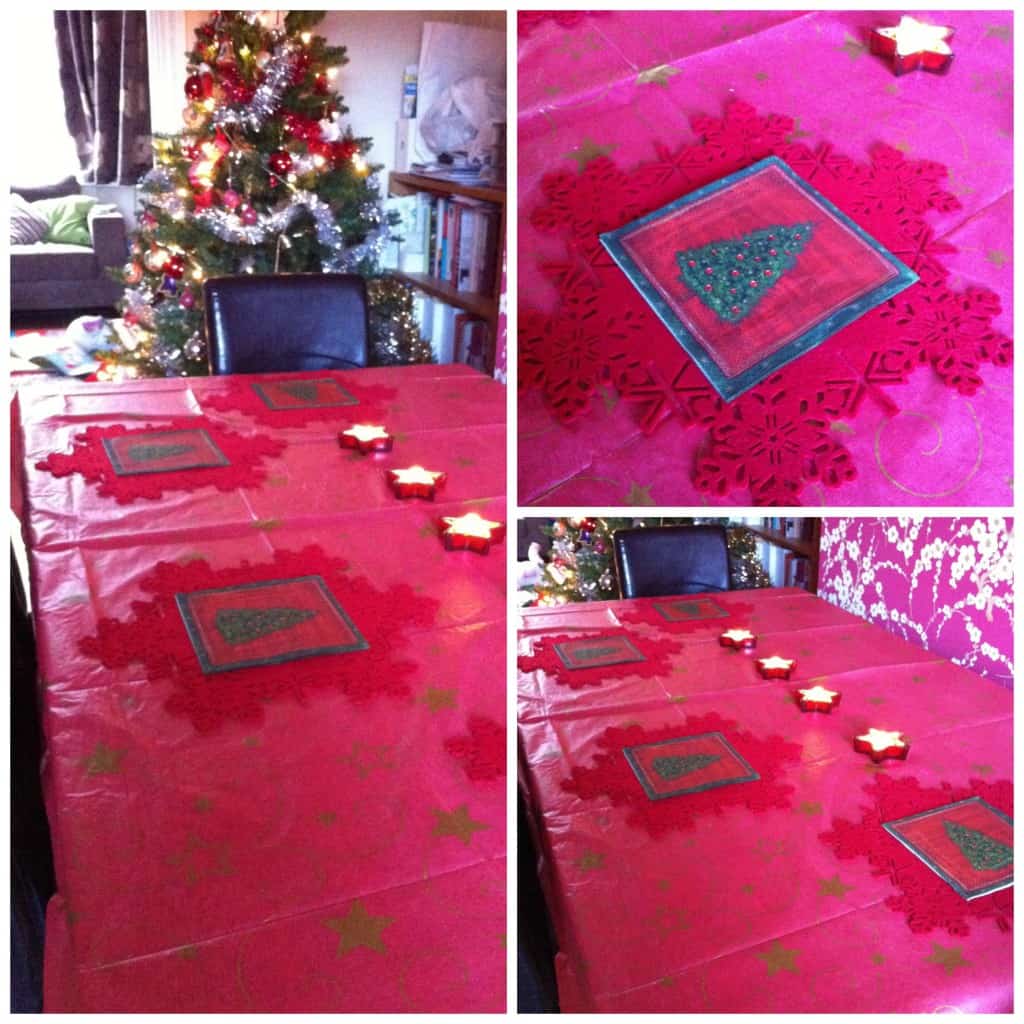 I couldn't resist these flashing Santa stockings for the fireplace to fill with treats on the big day.  The gingham garland brings the look together adding a traditional look to the wooden frame.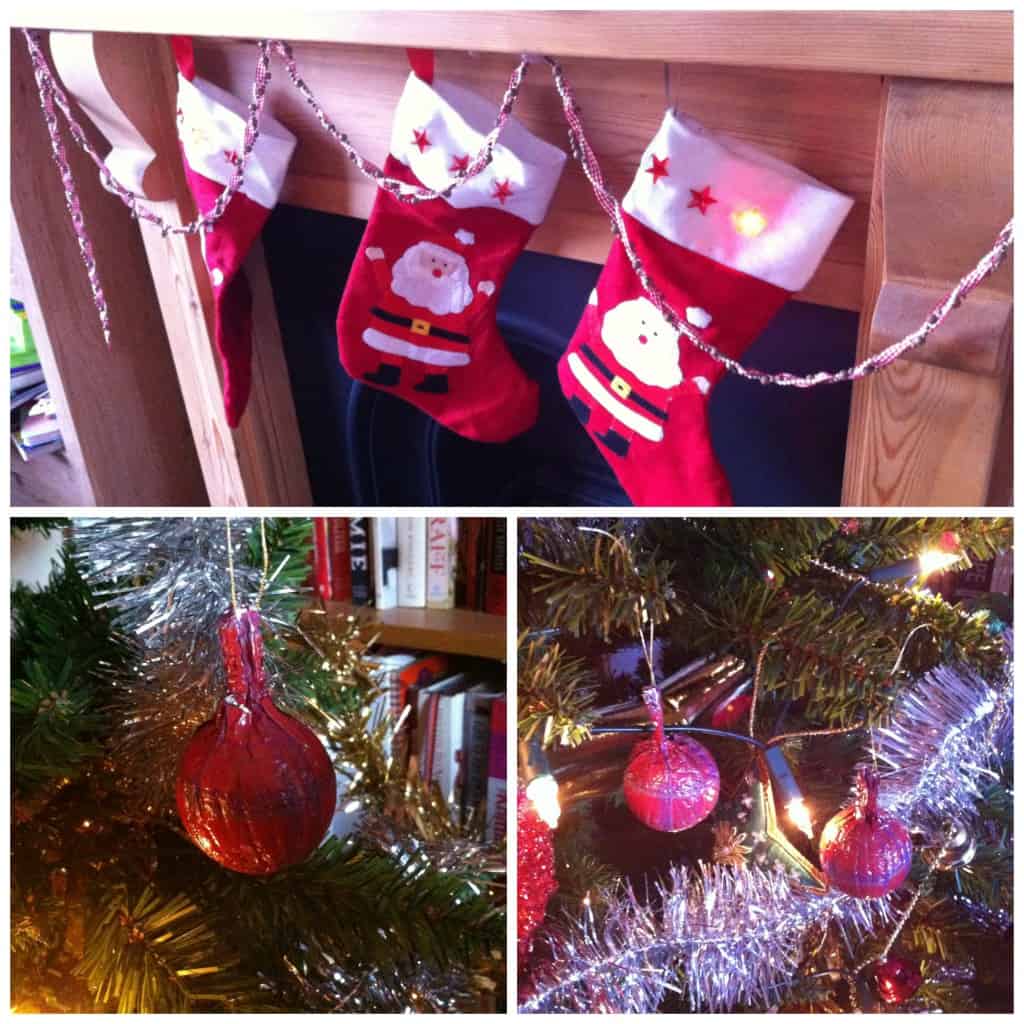 A tree would be bare without some chocolate baubles and tinsel.  My husband didn't realise they were chocolates for days, so we still have some on the tree!  I'm not sure how long that will last though.  Here's Princess taking a closer look at the tree, inspecting Mummy's work!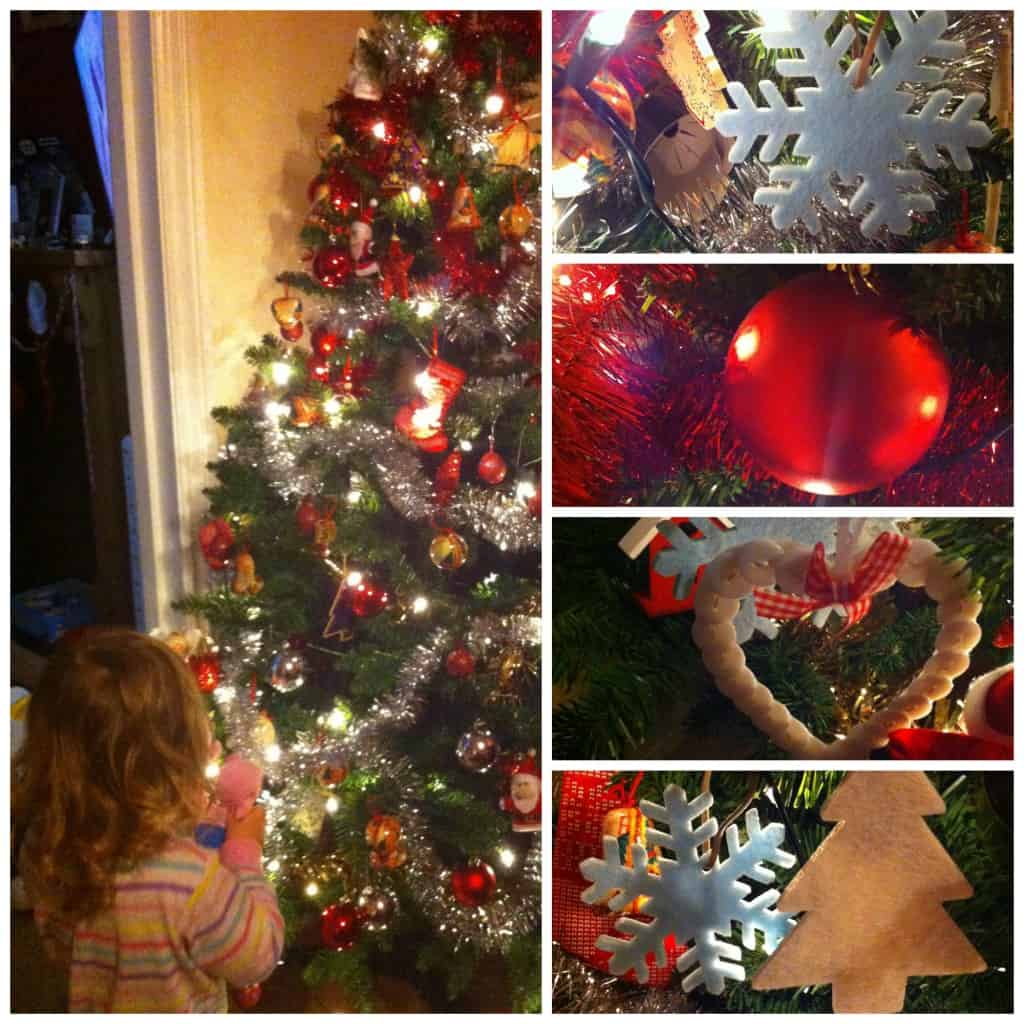 The hanging Reindeer is Princess's favourite.  It's a cute fun decoration that all the children will love.  Counting of the days on the chalkboard is fun too and really helps her with her numbers.  I like the 'Noel' ornament, especially the colours.  The pastels make it subtle, but still festive.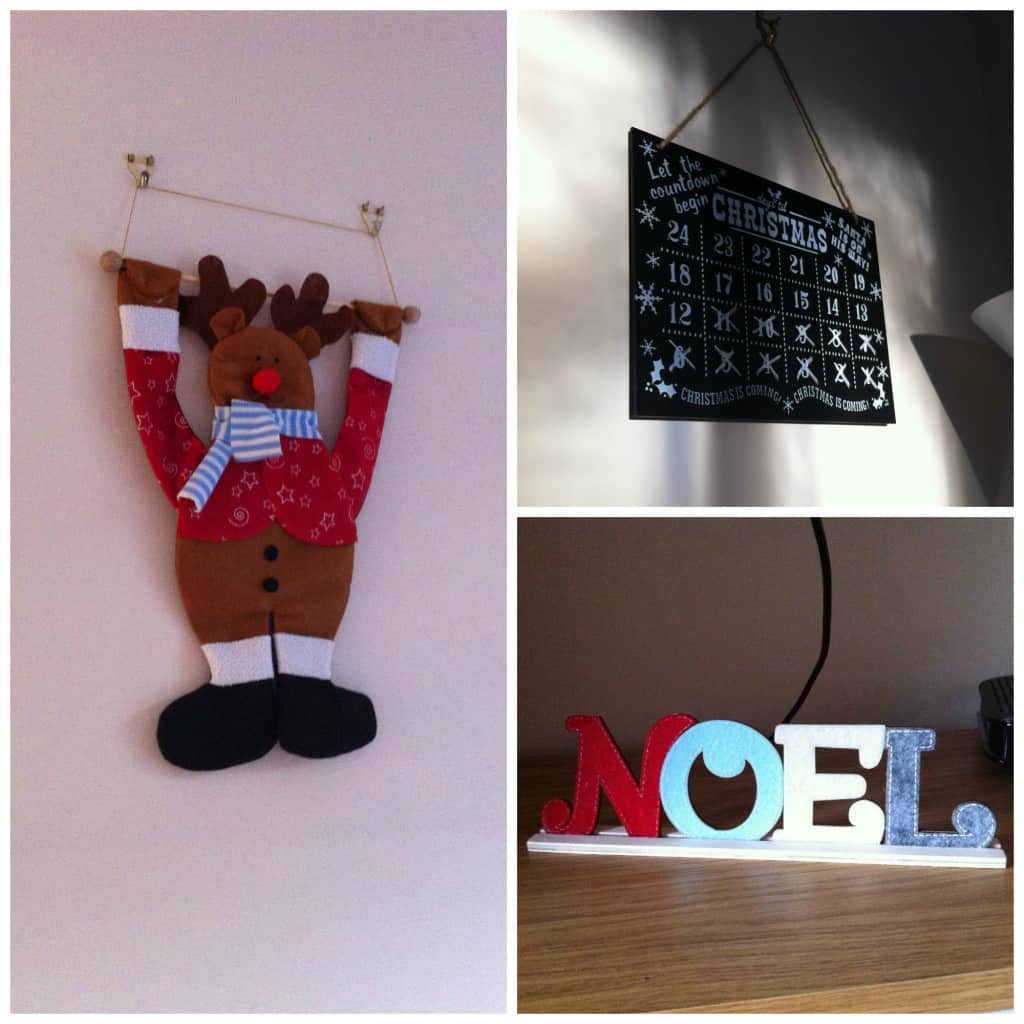 I love the window snowflakes.  The were so easy to stick on and give the room a Christmas feel all day long.  It might not be a white Christmas, but you can still fake it.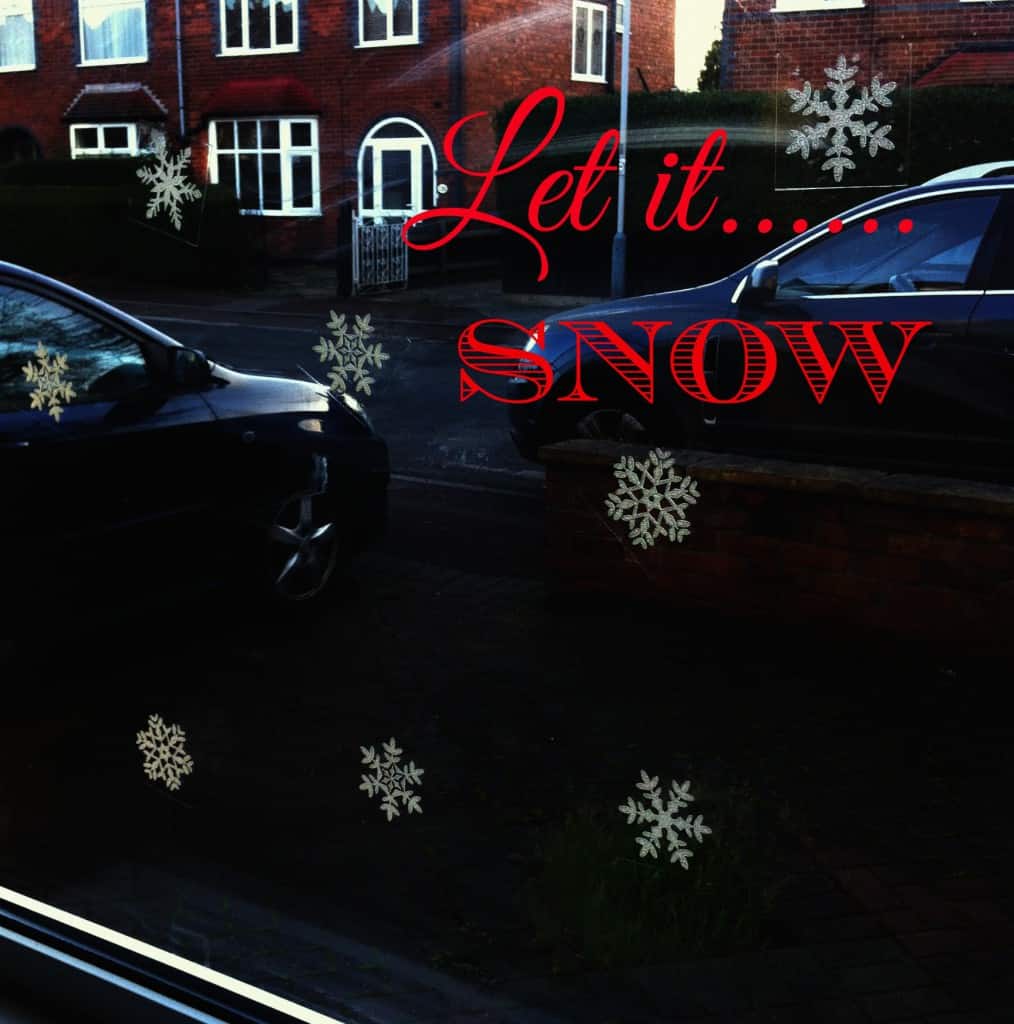 We are feeling really Christmassy now thanks to the Poundland Wonderland challenge. Now it's your turn! Which room do you want to turn into a Grotto with Poundland?
We were provided with £25 Poundland Vouchers to complete this post.