My son's girlfriend likes to bake cakes.  It seems her whole family likes to bake cakes.  Whenever there is an occasion, someone bakes a cake.  She popped round this week and we got chatting about her cake making.  I demanded to know what her 'go to' cake recipe was and she told me all about the 6636 cake method.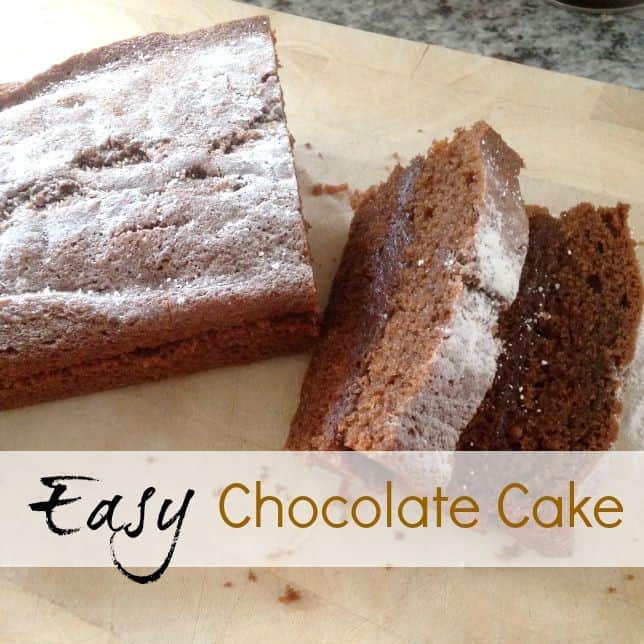 I'm guessing that a lot of you will have heard of the 6636 cake recipe before, but this was a complete revelation to me.  If I was taught it at school, it was long forgotten, but it sounded like a recipe I could definitely work with.  I want to do more baking with my girls, and I need to get over the hurdle that it's something that is difficult or a faff.  The idea of having a cake recipe that you can always use, really appeals to me.
It seems like cake baking is a bit of a tradition for my son's girlfriend and her family and I'd like to introduce it here too.  I think teen should bake a few cakes too, it won't hurt him to make one for his girlfriend every now and again.  With this 6636 cake recipe he really can't go wrong.
So, I headed to the shops and stocked up with cake ingredients to put this recipe to the test.  Here's the basics you'll need for a 6636 cake.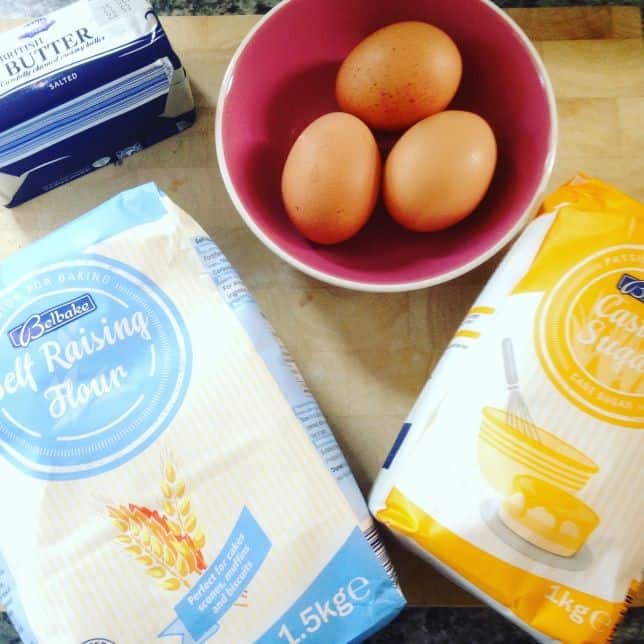 So why is it called a 6636 cake?  If, like me you are in the dark about this cake baking revolution it really is quite simple.  It's because of the list of basic ingredients.
6636 Cake Recipe And Method
6 ozs caster sugar
6 ozs butter
3 eggs
6 ozs self raising flour
With just 4 ingredients you have a basic cake recipe.  To start your cake, cream together the caster sugar and butter.  I took the butter out of the fridge and let it get to room temperature before starting.  This made the creaming process a lot easier.
Beat the eggs together, then add to the butter and sugar mixture.  I used large eggs for this recipe.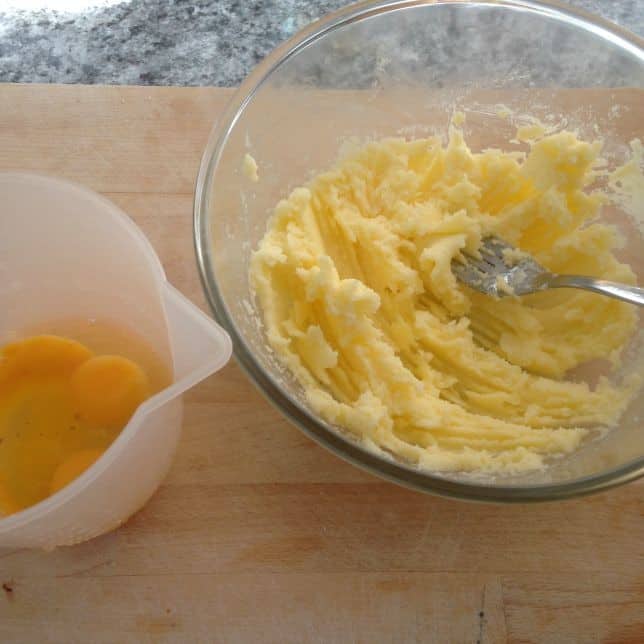 The next part is super important.  Sift the self raising flour into your cake mixture to get lots of air in and gently mix together until you have a smooth cake mix.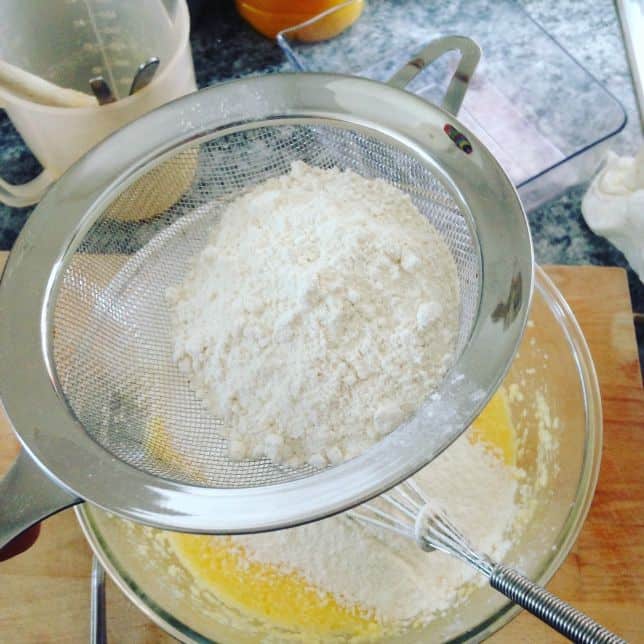 For my first attempt at a 6636 cake I decided that I would make it a chocolate one.  Chocolate cake is always a winner isn't it, and it would be a nice surprise when everyone got home from school, college and nursey.  By sheer coincidence I baked it the same day as teens girlfriend was coming round for tea.  I was quite excited about her trying it!  It's the little things isn't it?
Easy Chocolate Cake Recipe
6 ozs caster sugar
6 ozs butter
3 eggs
6 ozs self raising flour
1 oz cocoa powder
For Basic Chocolate Buttercream Filling
2 ozs butter
2 ozs icing sugar
2 tablespoons cocoa powder
Follow the instructions above for the 6636 cake and add the cocoa powder to the mixture along with the flour.
Mix all the ingredients together and add to a greased baking tin.
Cook in the oven at 180C for 30-40 mins or until you can put a skewer in and it comes out clean.
Whilst it's cooking add all the ingredients for the buttercream icing to a clean bowl and mix together until smooth.
When the cake is cooked, remove from the oven.  Leave to cool on a rack before adding any icing.
As my cake was a loaf, I sliced it through the middle to add the chocolate buttercream and coated with a light sprinkling of icing sugar on the top for decoration.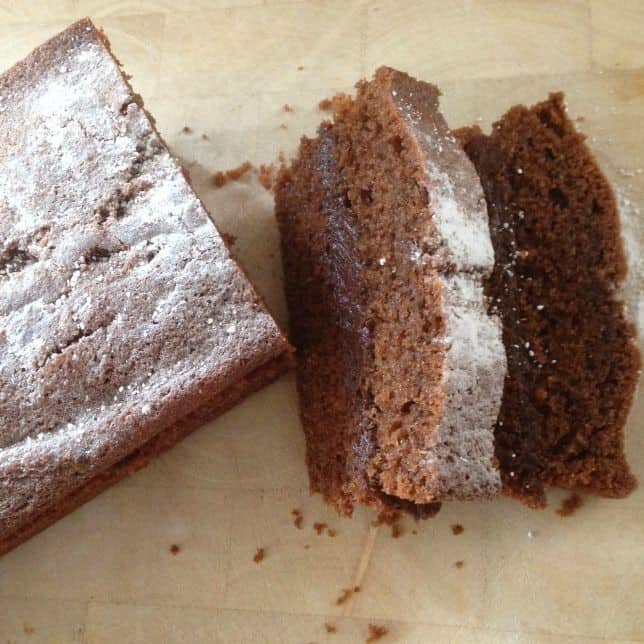 My easy chocolate cake recipe was a big hit when everyone got home and even my son's girlfriend thought it was a triumph.  Cake baking is going to start to be a feature in this house so the kids can enjoy some baking.  Everyone needs a 'go to' cake recipe for special occasions.  If you're not sure of what gift to buy, you know a cake will always be well received.
Do you use the 6636 cake method?  What kinds of things do you add to yours?