Having children can really change things in a relationship.
You can both find yourself asking how do we get that spark back into our marriage, how do we make things exciting again?
You can think that things aren't going to change once you have kids, but for a lot of people they do and it can affect all aspects of married life, including what happens in the bedroom.
Some couples take a step back from each other when they have kids as there is a lot they are consumed with during this time, in some cases, couples can come to the realisation that they are not working together which gets them looking at something similar to a Pennsylvania divorce lawyer or one in their area, so they have options.
But this is just in extreme cases and there are ways that they can reconnect again.
As a Mother, I think I can safely say things really changed for me.
My body went through a lot giving birth and it needed some time to recover.
After having all my children, I went on to breastfeed.
I didn't feel like my body was my own for a long time, and breastfeeding just isn't sexy is it? All of a sudden my body's main priority was feeding a baby, which doesn't feel particularly glamorous and is pretty tiring too.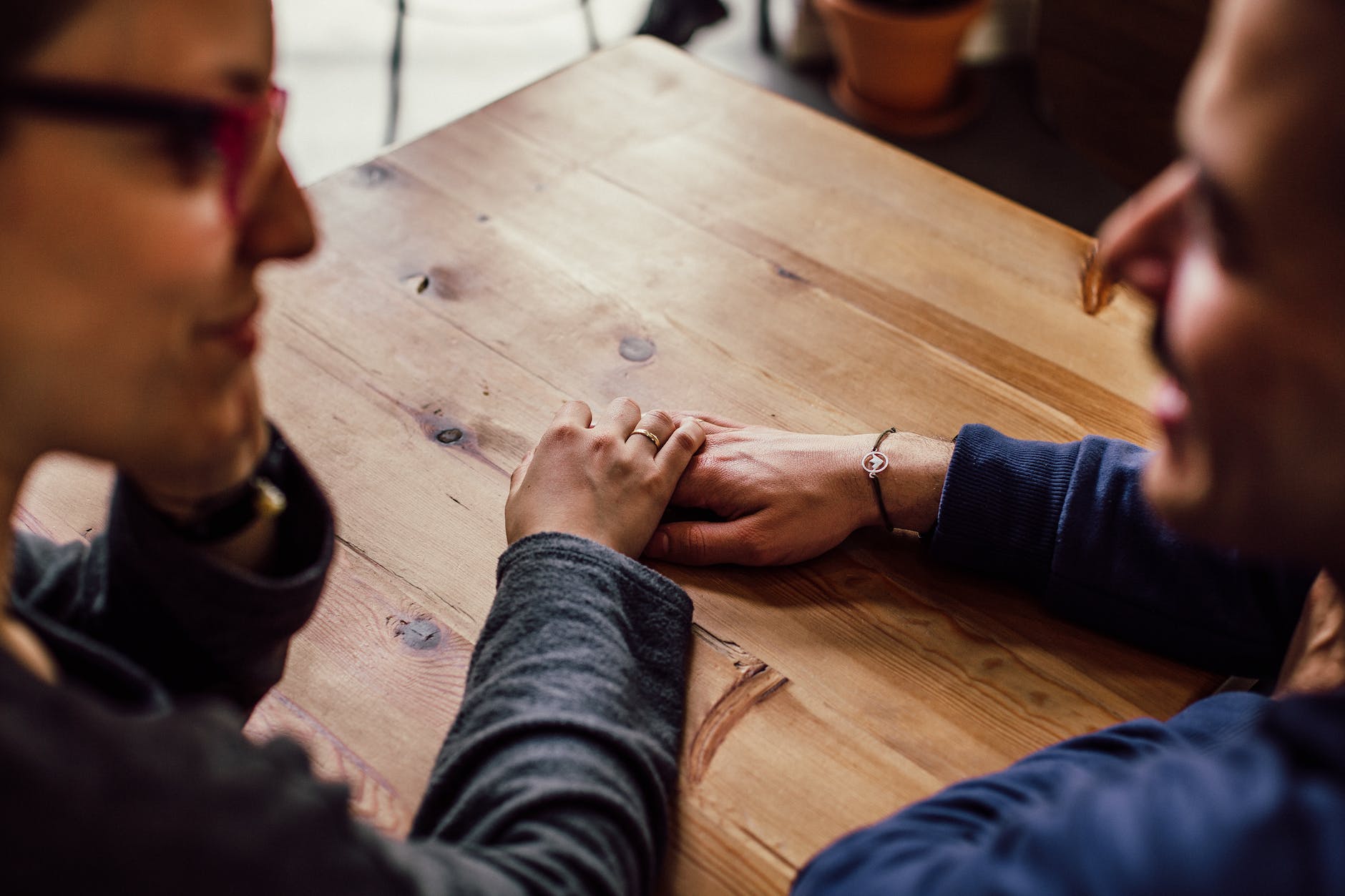 Throw into the mix the daily routine of changing nappies, washing a ridiculous amount of miniature clothes and keeping everyone else fed and watered, all of a sudden my own needs, and my partners have slipped way down the pecking order.
So how do you rekindle that passion you once had for each other in a life before children?
It probably isn't going to look the same as when you first started going out with each other, but you can get some excitement back into your marriage, despite having children.
Here are 5 ways to take back control of your love life.
If you want more tips, check out the Dad Starting Over blog for loads of helpful advice.
Tips To Get That Spark Back In A Relationship
Take Some Control
This is a tip for you men out there who are looking for ways to feel like a couple again.
Don't just moan about drifting apart, it's time to take some action.
Show your wife or partner you appreciate her and everything she does for the family.
Make her feel special, and I guarantee you will be on to a winner.
Sort out a babysitter or send the kids to the grandparents for the evening.
Ring your wife and tell her to be ready for 7pm, and that you are taking her to her favourite restaurant.
Make sure there is nothing that can mess with your plan.
Don't let your wife be the one making arrangements for the kids.
Nail those childcare arrangements down, who's going to be where, if overnight bags need to be packed and when they kids are being collected.
Think of all the questions she could possibly throw at you, and have an answer.
She will appreciate the effort you've made, and you will enjoy a nice relaxed evening together, just the two of you.
Do Something Exciting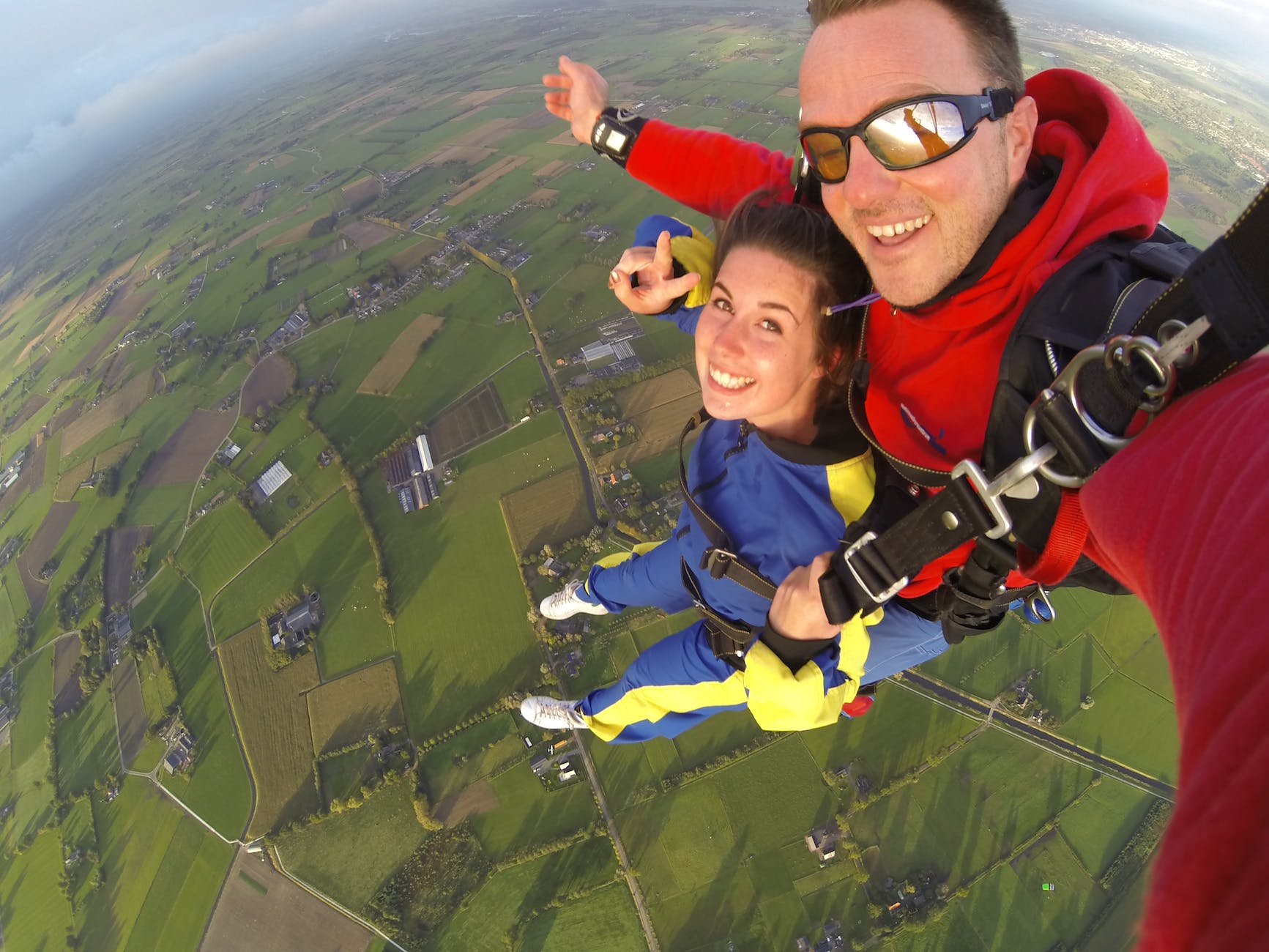 If you really want to liven things up, how about trying something a little different?
If you really want to take your partner by surprise and get some excitement back into your relationship do something that will get the adrenalin flowing.
You could try skydiving, go karting or rock climbing maybe? Or event consider testing your creativity with a paint and sip date night with Pinot & Picasso.
I'm sure there is something you could do that would give you a bit of a thrill, even if jumping out of planes isn't your idea of fun.
The thrill and stimulation to the nervous system may just lead to some thrill and excitement in other areas of your life.
Spend Some Time Reminiscing
Getting out for dates can be harder when you have children and not everyone has family or friends close by to baby sit the kids.
You might need to get a little inventive to get back to the couple you once were.
One way, is to spend some time thinking about a time when it was just the two of you and things were more exciting and spontaneous.
Spend an evening going through photos of holidays you had without the kids, perhaps watch your wedding video, and enjoy your evening together by remembering how you both felt before the chores took over your life.
These memories will soon help you to reignite that spark you think you have lost.
Date Night
I know there is nothing original about having a date night but how many of us actually do it?
Does it slip down the list of things to do when the kids are sick or you've had a busy week?
It really is worth making an effort for and I can assure you it will improve your marriage or relationship no end.
Instead of sitting down in front of the same old TV shows or using the computer, do something different.
If you plan ahead, perhaps you can buy tickets for the best new movies coming out, and plan a movie night that would be followed by an intimate candlelit dinner.
Or, you can cook a special meal for when the kids have gone to bed and watch your favorite movie and get imaginative about how you can spend the rest of the evening.
Spend time talking to one another, but make it your challenge not to mention the kids.
Put Your Partners Needs First
When we have children all of a sudden they become the focus of yours and your partners attention.
Their needs come first all the time, and everyone else's goes on the back burner.
Just for a night or a weekend, make sure you put your wife or husbands needs first.
The children won't come to any harm or face any long term emotional scars, in fact they want you to be happy and content in your relationship as much as you do.
Remember to make each other feel special and needed every now and again.
One day the kids will have left and you don't want to forget how to look after your partner's needs when it's just the two of you again.
This is a collaborative post