Picardy is a relatively undiscovered region in northern France and somewhere that I'm really interested in visiting.  After our recent holiday to Spain I have very much caught the travel bug again. I have been looking into places to visit close to the UK.  I've discovered the beautiful and historic region of Picardy, known in French as Picardie.  I have been finding out why this little explored French provence is a great family friendly destination.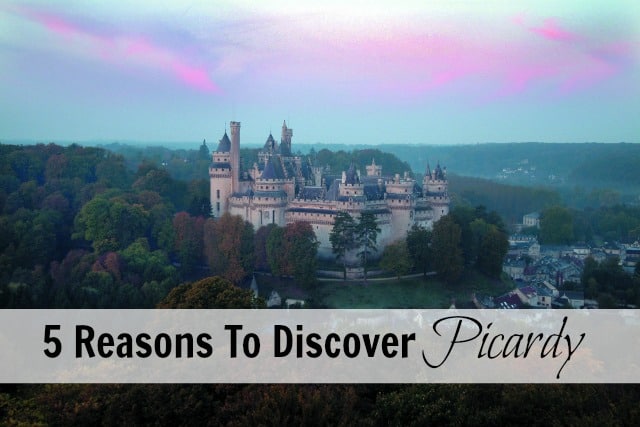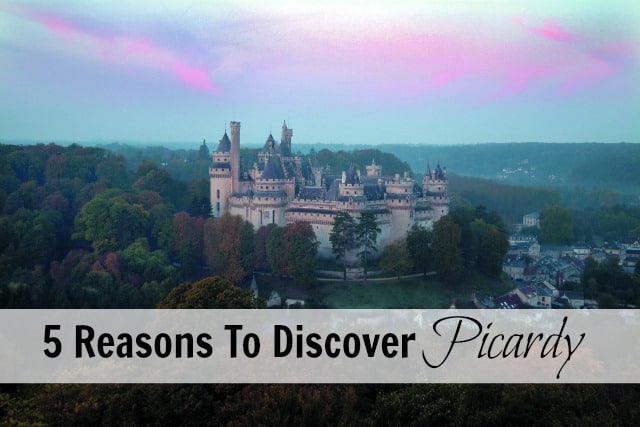 Picardy: Perfect Location For A Short Break
Picardy is about 1 hour north of Paris, and roughly the same distance from Calais.  It  has a  picturesque coast line along the English channel at the mouth of the River Somme. It also  shares a short border with Belgium.
It can be easily accessed from the UK, and can be reached in around 4 hours from London.  The easiest way to access the region by car is by catching the ferry to Calais then drive down either of the motorways towards Paris or Reims.
There are also many flights from the UK to Paris Charles de Gaulle (CDG) airport or Beauvais has an airport with direct low-cost flights too.  Picardy is really accessible form this country making it perfect for a weekend or short break, as well as a family holiday.
Visiting Historic French Chateaus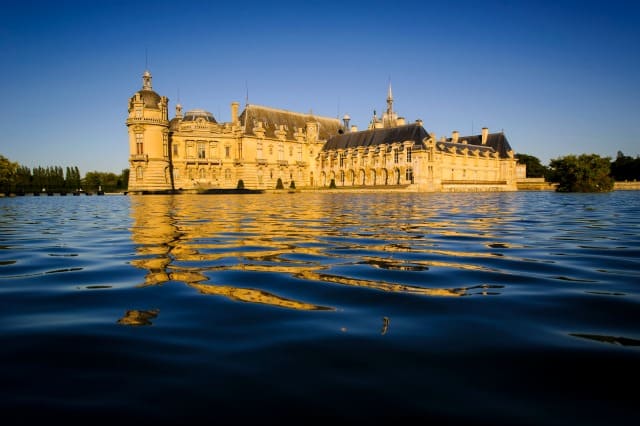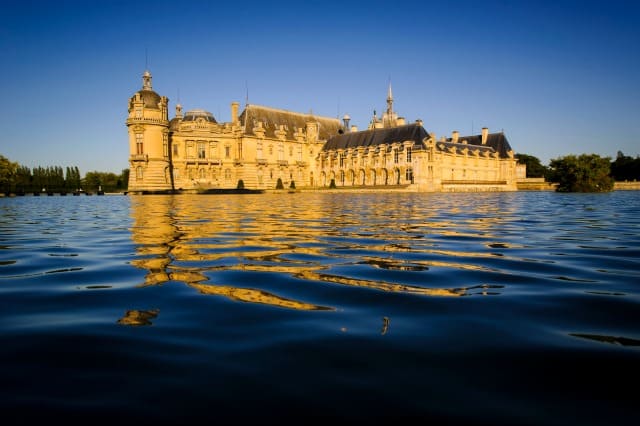 One of the things that stands out in my memory about trips to France is the beautiful chateaus I have visited.  They are truly picturesque with their endless turrets and many towers.  They remind me of a fairy tale castle, every time.
Picardy offers some gorgeous chateaus to visit, like Chateau de Chantilly that dates back to the 1400's. Or the smaller, mediaeval Château de Pierrefonds that featured as Camelot in the BBC's Merlin.  Often surrounded by lakes and exquisite gardens these make the perfect  destination some relaxed sight seeing.
Great French Cuisine
My second biggest memory of France is the amazing food they have, and Picardy is no exception to this at all.  A trip to France wouldn't be complete without a visit to the local boulangerie for some fresh baked french bread or a gorgeous pastry.  I also love french cheese, and it's perfect partner, french wine.
The French are also the purveyors of fine food. If you are visiting the area for a romantic weekend break, then there are also Michelin star restaurants to visit that will add that extra special touch to your weekend break.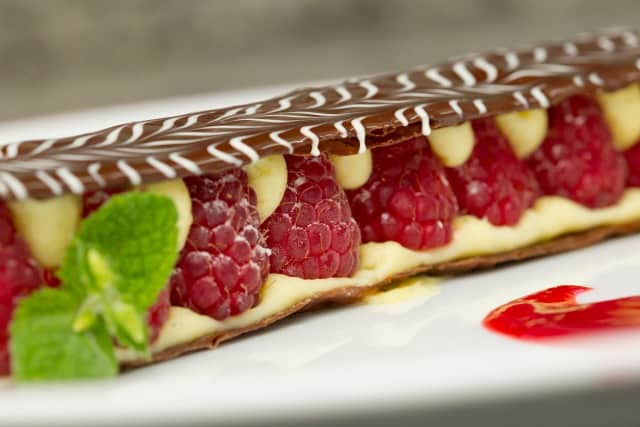 Family Friendly Destination
There are so many reasons to visit Picardy with the family.  Not only because it is so easy to get to from the UK, which is worth thinking about when you are booking a family holiday, but also because of the places you can visit.
Picardy has some gorgeous coastline with beautiful beaches. They are surrounded by quaint french villages, perfect for soaking up local culture.  This will make the perfect setting for some lovely family memories together.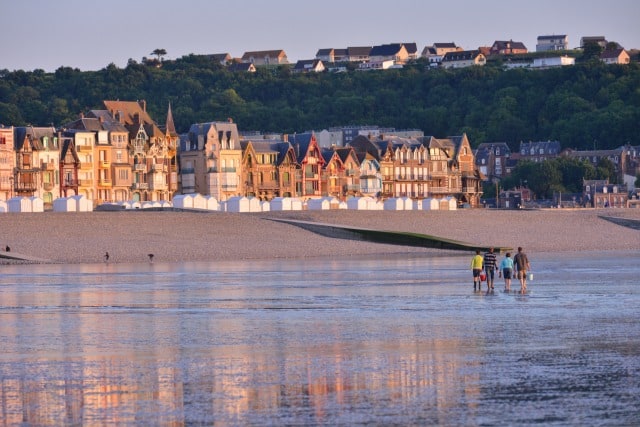 There is also Parc Asterix, the family friendly theme park based on the loveable french viking character.  Parc Asterix has it's own family hotel on site, and the theme park is open from April To October.  If your child enjoys history, this will be the perfect place to visit with rides based on ancient civilisations like the Romans, the Greeks and also the Egyptians.  Sounds like a great day out, doesn't it?
Perfect for a Short Break or a Romantic Weekend
If you you are lucky enough to be able to leave the children at home, then Picardy is somewhere you really should visit if you want some couple time together.  You can literally be there in no time at all.  If you fly from the UK, you could be in Picardy in 2 hours, giving you the whole weekend to spend together to explore this undiscovered  region of France.
You could stay in the beautiful town of Amiens, and visit the Notre-Dame Cathedral, home of the world renowned Weeping Angel statue.  Soldiers in their thousands sent postcards with this statue on to their families during the First World War.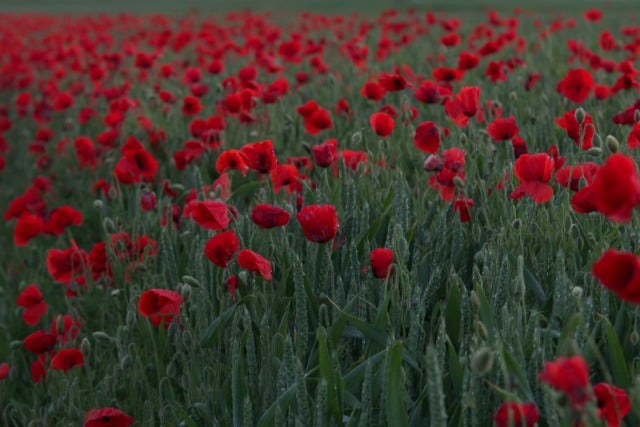 Amiens is also the perfect base to visit the Somme Battlefields and the Museum of the Great War.  Amiens is a busy town, with lots of restaurants and cafe's to choose from after a busy day exploring the area.  You will be able to enjoy the very best of french fayre in this cultural town.
If you would like to find out more about the region, or look into booking a holiday or short break, visit Esprit De Picardie for great local recommendations.
Collaborative Post