If you are looking for family friendly hotels in Son Bou, Menorca you will not go far wrong with booking a holiday at Royal Son Bou Family Club.  We were lucky enough to stay at Royal Son Bou last year and it was definitely one of our favourite family holidays of 2017.  If you would like to find out more about our experience you can read our Royal Son Bou Family Club holiday review here.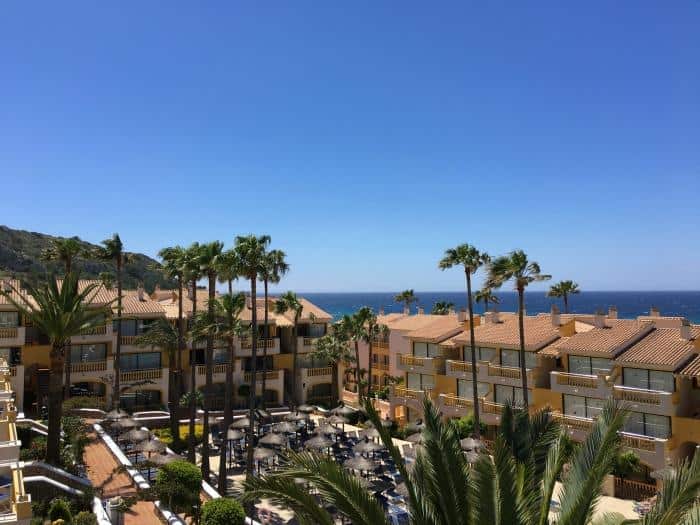 I think sometimes Menorca is a misunderstood island, and ends up carrying the reputation of the rest of the Balearic Islands by association.  I'm sure that those of you in the know will agree that Menorca is nothing like Ibiza or Mallorca and is the perfect choice for a family holiday.  The entire island of Menorca is a UNESCO site due to it having the most talayotic sites compared to anywhere else in the world.  These make for great places to visit with children who love to explore and means the island's natural beauty has been preserved despite being a popular tourist destination.
If you have already booked your holiday to Royal Son Bou Family Club I wanted to share with you my insider tips for making the most of your holiday so you can get the most out of your visit.
Hire a Car
I would definitely recommend hiring a car for your holiday in Menorca.  The Royal Son Bou Family Club is a 20 minute drive from Menorca airport.  The island of Menorca is also really to  easy to get around as there is one main road through the centre from Mahon to Cuitadella which takes about 45 minutes to an hour to drive.  All other roads come off the main road and take you to the various villages, beaches and beauty spots in Menorca.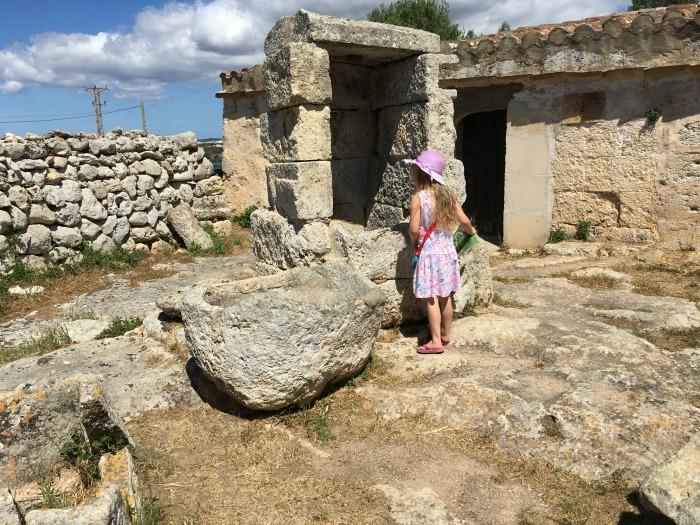 Having a car to explore the island allows you to add some variety to your stay.  It's nice to be able to get out in the day and explore before heading back to Royal Son Bou Family Club to play in the pool or head to the beach.
Go To Kikoland as Soon as Possible
Kikoland is Royal Son Bou's kids club and when we were on holiday there we loved it.  I would recommend going and visiting the kid's club and getting your child registered as soon as you arrive.  It will also give you the opportunity to find out what's on for the week.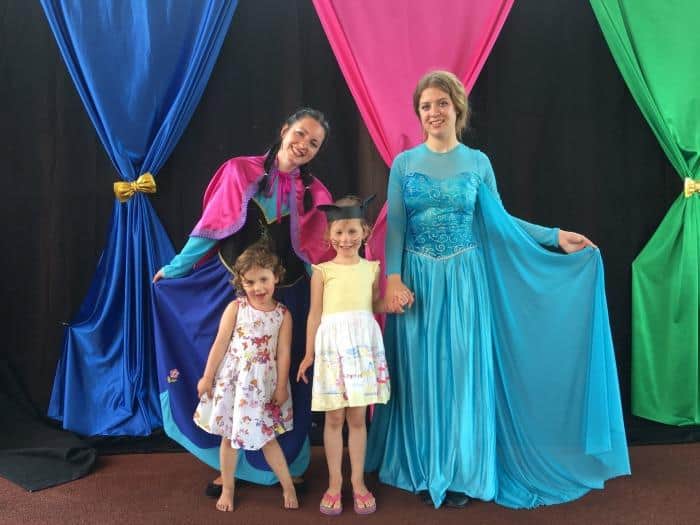 The staff are amazing and go out of their way to make the children feel welcome.  Even if you just want to drop your child off for an hour or so here and there I promise they will love it.  The kids club also offers activities like pony riding and child friendly shows which the whole family can attend, which is another reason to pop in.
Buy an Inflatable for the Pool
Royal Son Bou Family Club has two pools.  There is the main pool in the centre of the accommodation and there is a fantastic kids pool not far from Kikoland.  The kids pool has a pirate ship the kids can play on and it's also really shallow.  If your child is confident standing and playing in water they could go in the pool while you watch from the side.
We bought the girls an inflatable boat from a store near by, which cost about 5 Euros and it was the perfect source of entertainment for them for the entire week.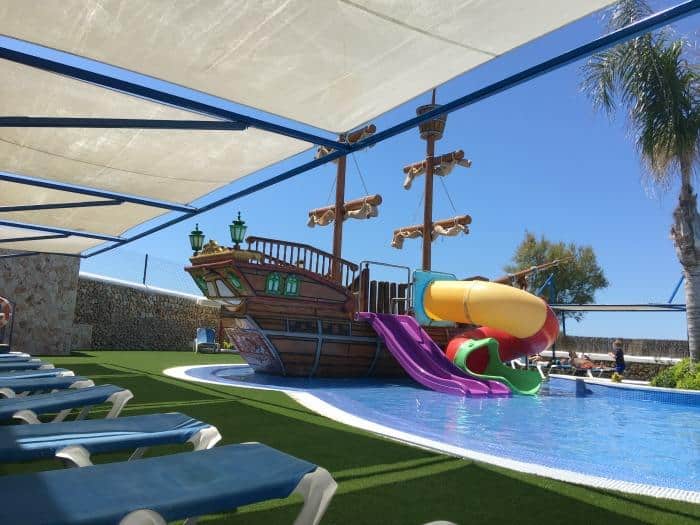 Half Board or All Inclusive
We stayed at Royal Son Bou on a half board basis and this worked really well for us.  We enjoyed the freedom of being able to get out and about in the day to explore the island and try the local restaurants.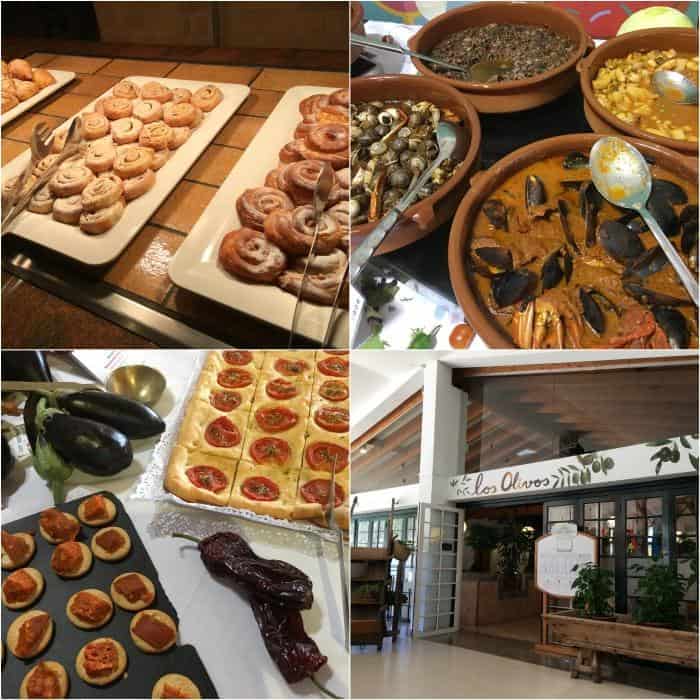 Having breakfast and dinner at Royal Son Bou worked incredibly well with having the kids and the quality of food was excellent too.  My advice to you is if you are planning on going out during the day half board is a good option.  If you are going to be making full use of the facilities at Royal Son Bou, including the beach nearby, then All Inclusive might be the better option for you.
Make The Most Of The Beach
Talking of beaches, Son Bou Beach is one of the most beautiful in Menorca and it is literally a 5 minute walk from the hotel.  It's white sand and calm blue waters is the perfect place for families to relax and play in the sand.  It's incredibly clean and well kept making it great for very young children.
There are a couple of quiet cafe bars situated along the beach if you fancy a stroll and there's also the remains of an ancient Christian basilica built in the late 5th century which is free to explore.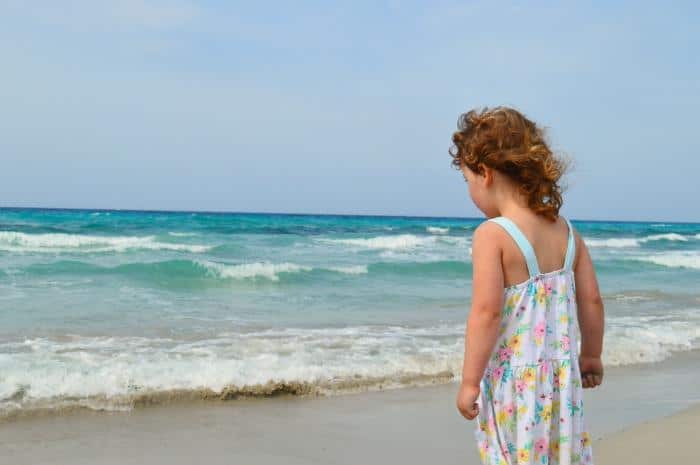 Family Friendly Features at Royal Son Bou Family Club
The 1 bedroomed apartment we stayed in was incredibly comfortable and perfect for a family of four.  Here are some of the features we found helpful:
2 TV's (one in the living area and one in the bedroom)
Good size bathroom with bath, toiletries and hairdryer
Air conditioning and fan in the bedroom
High chair and cot provided free of charge
Kitchenette with fridge, microwave, kettle and hob
Dishes, glasses and cutlery provided
Free wifi
Daily clean (except kitchen area and washing up)
Sheets changed twice a week
Towels changed three times a week
Beach towels provided

Does this sound like the holiday for you?  You can book your holiday to Royal Son Bou Family Club in a variety of ways.  Click the links below for more information
Direct with Royal Son Bou Family Club
Book your Package Deal with Jet2Holidays
We received a complimentary holiday from Royal Son Bou Family Club Menorca in exchange for an honest review.