When Villa Plus  asked me which of their destinations I wanted to chose to help me create a festive celebration I knew it had to be the Costa Del Sol.  As a family this is one of our favourite holiday destinations and we would spend Christmas in the lovely fishing town of Nerja in a heartbeat.
We have visited Nerja nearly every year for 15 years so we know it very well. We regularly hire villas there which allows us to take in the local food and culture, whilst having a relaxed environment to chill out in at the same time.  We love trying the local food, and then visiting the markets to gather ingredients to recreate the dishes we've eaten.
As we haven't been able to visit our favourite holiday destination this year with expecting a baby, teen taking exams and other things that life throws at you being able to create a Spanish Christmas at home was the next best thing.
Little Pudding and I visited the local Christmas market at Costa Del Nottingham to gather gifts for the family.  It was a bright day with blue sky, but there was a chill in the air that you wouldn't experience on a Spanish holiday.  The Spanish culture is largely based on family traditions, especially at Christmas so spending time together, enjoying family meals and exchanging gifts plays a huge part in their celebrations.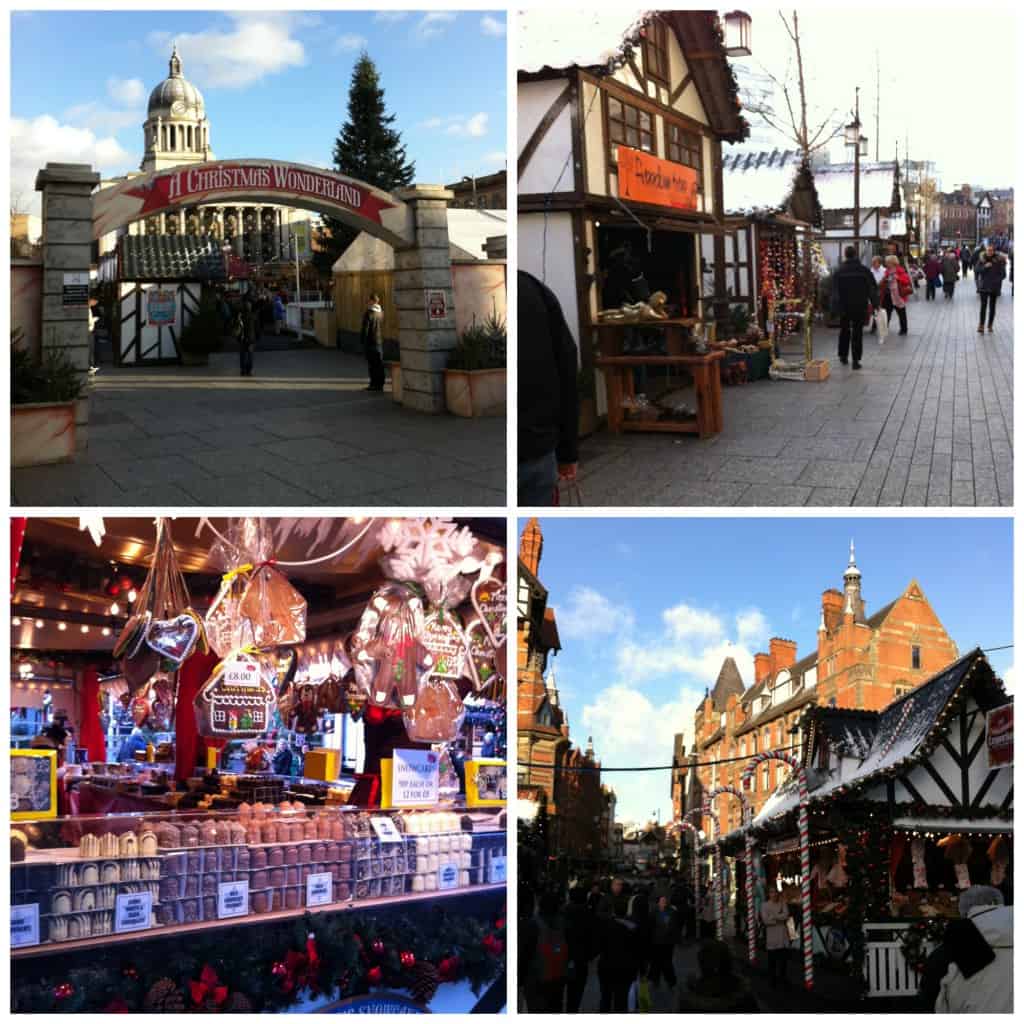 The Spanish also have their fingers crossed for a big lottery win over Christmas.  On 22nd December the country has its eye on the El Gordo lottery draw.  The draw lasts all day and excitement builds as the search begins for the winning tickets.  In a vain hope that some of this Spanish luck would rub off on us we treated ourselves to a National Lottery ticket.  And you'll never guess what, we actually had a little win! £25 will come in very handy for Christmas indeed.
So with presents wrapped and food bought, I set about creating a Spanish feast for the family.  Planning the meal was such fun.  My favourite starter is prawns (gambas) pil pil served with fresh bread.  I've eaten this so many times in tapas bars and restaurants in Spain, it really does conjure up memories of so many holidays.  It's basically prawns served in sizzling olive oil, with garlic, chillies and paprika in traditional terracotta dishes. It's a beautiful dish packed with flavour and has to come to the table sizzling hot.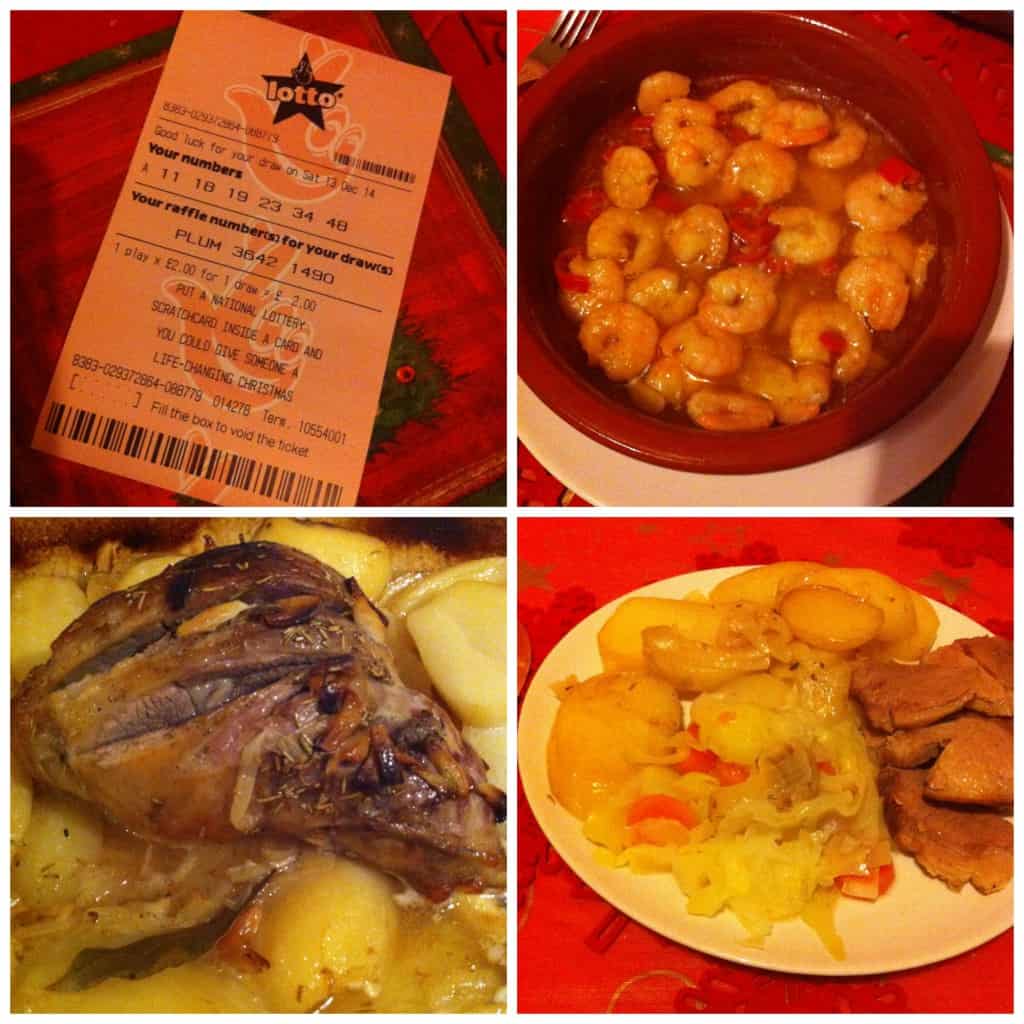 Roast lamb (cordero asado) is a traditional spanish christmas dish and is a meal I have eaten many times at the beach restaurants on Playa de Burriana, but never cooked myself.  I love lamb, but I worry with meat that it won't be nice and tender.
I had nothing to worry about, my roast lamb came out perfectly and went down a storm with the family.  The lamb was cooked on a bed of potatoes, onion and garlic, with white wine for over 3 hours.  It was beautiful, served with vegetables it made the perfect celebratory meal.  There is something special about sharing good food with people you love as it appeals to all the generations and makes everyone smile.
If we were having our Christmas in Nerja, this would be our perfect Christmas family celebration, followed by a walk through the town to the Balcon De Europa to look at the Christmas lights before heading home for a nightcap.
If you could spend your Christmas somewhere warm, where would your ideal location be?
We were provided with a budget by Villa Plus to create a festive celebration.