I love Christmas.  To be fair it hasn't always been that way, but now I'm lucky enough to have my own family it really is a magical time.  It makes up for those that weren't quite so cheery back in the day.
When we're faced with dark nights and the many surprises a British winter can bring some fairy lights and tinsel can go along way.  I know a lot of people think Christmas starts too early, decorations are up too soon but personally I like to embrace it.  Anything to bring a little sparkle to this otherwise gloomy time of year.
I think all families have their traditions whether they are conscious of them or not.  Some evolve over time, and others are handed down the generations, but however they've come about they are what make each and every Christmas that little bit special.
Here's our favourite traditions that have grown with our family and some new ones we'll be adding this year.
1. We love the good old fashioned chocolate advent calendar.  Everyone who is old enough for chocolate has one.  Sorry little Pudding, not you this year.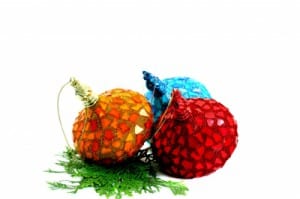 2. Everyone helps dress the tree, even if it's just adding one bauble.
3. We like to track Santa on NORAD on Christmas Eve, it builds the excitement for everyone, including Daddy!
4. This year we'll be making some magic reindeer food to spread over the garden on Christmas Eve.  It will keep them going for the rest of their journey.  Some oats and some cake sprinkles should do it.
5. We have family over for Christmas breakfast and present opening.  I always make smoked salmon and scrambled eggs, and sausages for those who aren't quite so keen. Breakfast comes with a Baileys coffee and a Bucks Fizz, just to get everyone in the mood.
6. On Christmas morning we skype family who we are not able to visit to wish them a Merry Christmas.
7. We have brussel sprouts every year, without fail, but I cook them with bacon to make them at least bearable.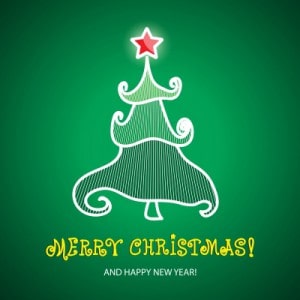 8. I always have mulled wine, I love it.  It's Christmas in a cup!
9. It's got to be turkey dinner, with pigs in blankets, roast parsnips and all the trimmings.  Christmas isn't Christmas unless there's a turkey
10. Go for a Christmas walk after dinner.  It helps all that turkey go down.
There's so many traditions I'd like to do, but the girls are still a little young for some of them.  I think next year we'll be writing a letter to Santa and opening a gift on Christmas Eve as Princess really starts to understand what it's all about.
This year she just wants to ask Santa for a dinosaur.  I have a sneaky suspicion she might be a dinosaur in her Christmas play at nursery, but ssshhhh!  Don't tell anyone, it's meant to be a surprise.
Do you have any Christmas traditions?  I'd love to hear them in the comments
"Merry Christmas" by samarttiw "Christmas Balls" by Gualberto107 courtesy of http://www.freedigitalphotos.net/