Wow! Here we are already little Pudding is a whopping 6 months old.  It feels like it's gone in the blink of an eye but it's been an eternity all at the same time.  It's difficult to imagine a time when she wasn't here now, not that I'd want to but it is an interesting test.
It's hard work, it's pretty tiring but it's the most amazing thing to have children around.  I feel we enjoy life more, as we seek out as many interesting experiences to expose them to as possible.  Seeing a baby or child enjoy something for the first time is worth more than going to the same old bars and clubs that featured in a different life I had that I'm far too old for now anyway.  I'd rather be a Mum any day of the week.
So what exciting stuff has been happening in little Pudding's world since last month, things are definitely getting more active, but I'll come to that in a bit.
Feeding
I mentioned in the Breastfeeding Diaries that we had started weaning.  I'm a fan of the old fashioned spoon method combined with self feeding.  I've talked before about how I feel about BLW, so I won't go into it right now.
We haven't been getting very far to be honest, as she, like everyone else in the house, has been full of the winter cold.  I think her glands have been a bit swollen so she's struggled with trying to swallow.  She projectile vomited her banana all over Daddy one day, so we decided to give it a rest for a little while till she was better.
She's still breastfeeding, and wakes up 2/3 times a night, but it won't be forever.   It is demanding but convenient at the same time.  She's doing so well on it I wouldn't change it for the world.  And when you look at these chubby little arms, it's all worth while.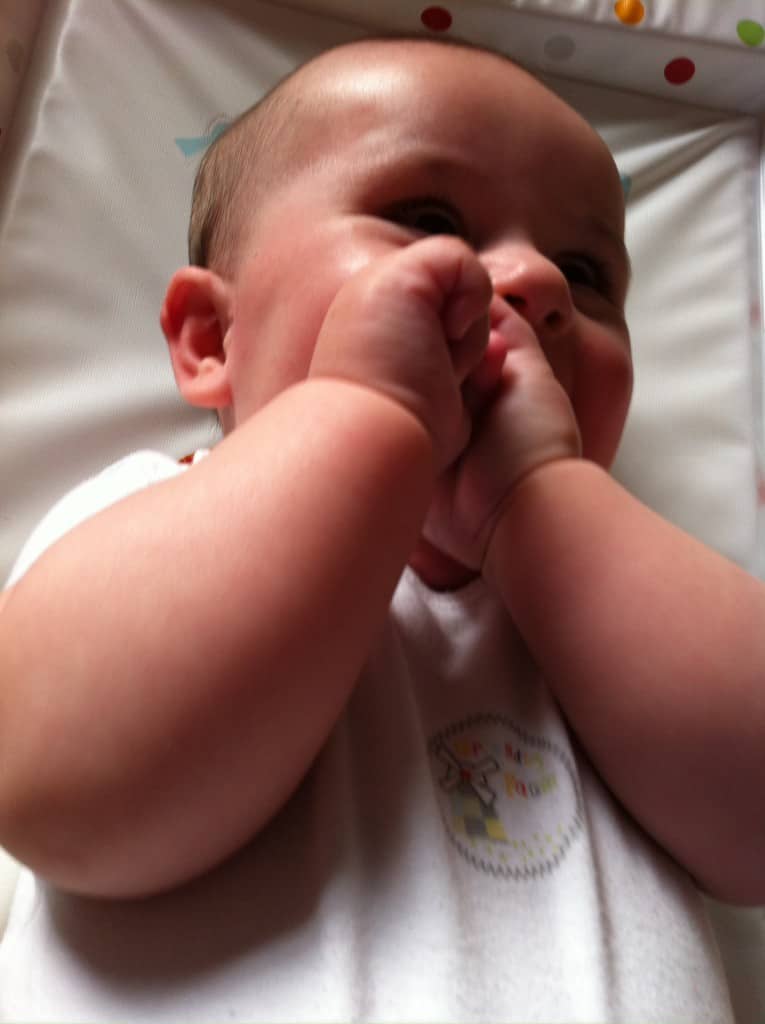 Weight
All I can really say is she is growing, but if you've visited my blog before you'll know how rubbish I've been at getting her weighed.  At least I'm consistent with somethings, hey?
Concerns
None really, just this rotten cold she's had and how it's affected getting her off the ground with weaning.  I'm glad we didn't fuss too much and have just let her get better so we can start again.  I think it's saved a lot of stress.
Development
She's showing signs of teething again!  For a 6 month old baby they seem to be coming thick and fast.  There's a lot of dribble and a lot of chewing going on at the moment so I think she'll be cutting some more teeth this month.
She is definitely taking in all her surroundings and watches everyone and everything intently.  She responds very clearly to her name and has started giving those open mouthed sloppy kisses which are so adorable.
She's always been quite a strong baby and seems to be mastering several aerobic manoeuvres as she prepares for crawling.  The hip thrust is very popular and so is the commando shuffle.  She can cover a fair amount of ground (Daddy calls it targeted rolling) without crawling so when she finally does master it there will be no stopping her.
I fear she will be on the move very quickly. Which means I will be too as I engage the eyes in the back of my head and being able to sit down for 5 minutes becomes a long and distant memory.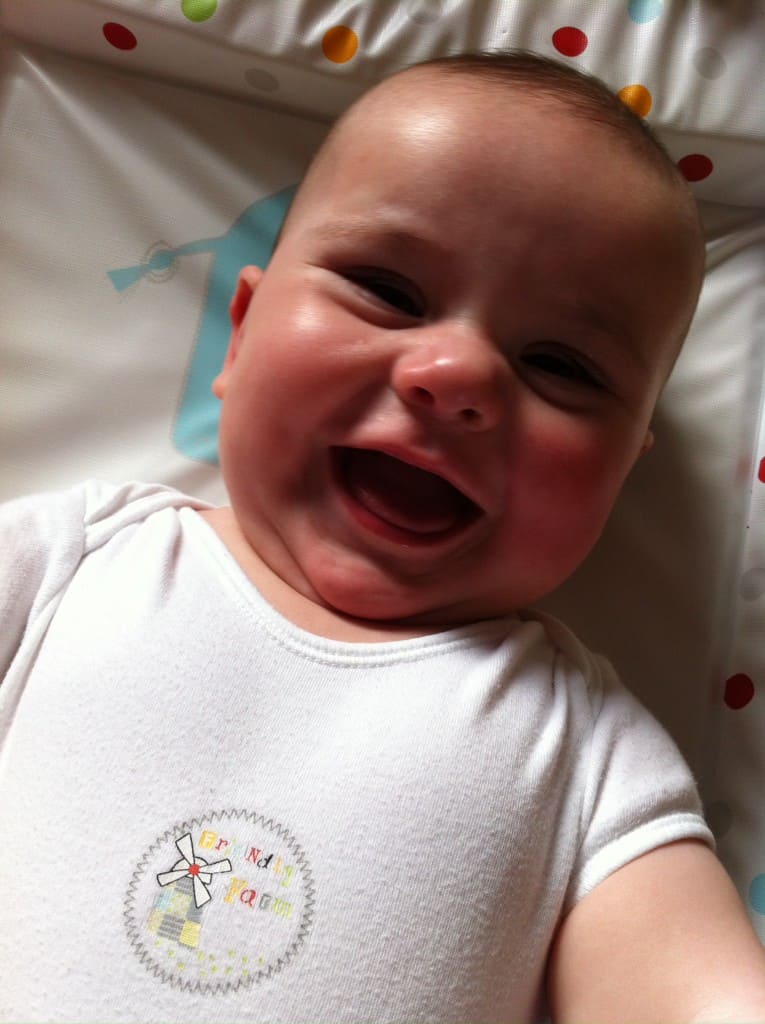 Firsts
A really helpful milestone has been being able to bath the girls together.  It makes the bedtime routine a bit easier, but it's also a lovely playtime for the girls to share together. Princess really looks forward to it and little Pudding loves getting in the bath with her sister for a play.
She came out for a walk with us on Halloween to see the decorated houses, but I wouldn't call it Trick or Treating.  We gave the fireworks a miss as Princess gets to tired now she has ditched her afternoon nap completely.
We have still been enjoying swimming, and will keep this up as a family activity.  We also went to see the Princess and the Pea at the local theatre, which she was quite happy to sit through.
She did tag along with me and her Aunty to the Festive Gift Fair and the BBC Good Food Show and was so well behaved at both.  They are busy events and having an easy baby in tow does make life a bit easier, and brings a little attention along with it.
How's Mum Doing
I'm doing alright, I'm looking forward to Christmas that's for sure!  That will be a huge first for little Pudding and this year Princess will get it too!
I have my ups and downs, but on the positive side of things I have a lot to be grateful for in my life, and healthy happy children is certainly one of them.
How's your little one getting on this month, I'd love to hear your milestones