I have two very different experiences of weaning my children.  When my Teen was weaning 16 years ago, the advice was so different as I'm sure you can imagine.  The advice can change from one baby to the next, but in 16 years you might as well be speaking a different language!
My Teen had rice from about 16 weeks.  If you had a hungrier baby, it wasn't unheard of to start at 12 weeks.  I'm not going to pretend I remember the finer details, but my Teen was fully weaned from breast milk by 6 months.  I was disappointed about this  at the time, and apart of me still is.  I'd really wanted to maintain at least one feed a day, but he just didn't need it and my supply dried up.  Food was clearly enough for him, and it doesn't appear to have done all 6 foot of him any harm.  One things for sure, he's rarely ill!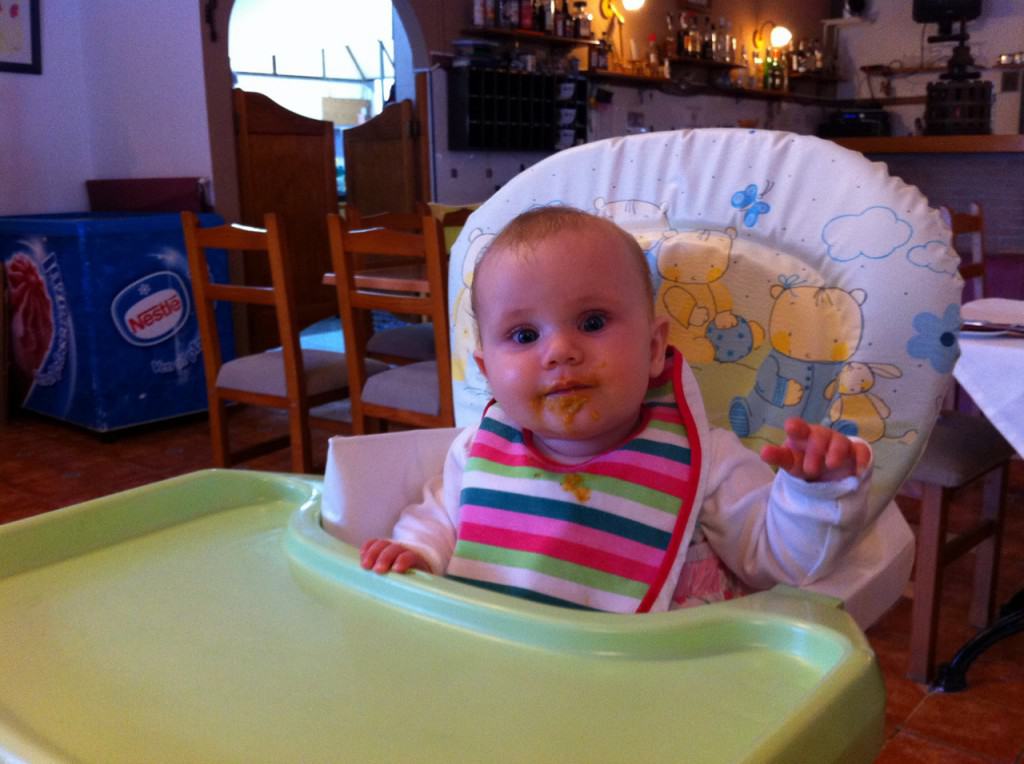 So now we know a baby can survive on milk alone until around 6 months.  This in itself revolutionises weaning, before you even get to the Baby Led part.  You just have a bit more flexibility, which can only help.
So, Baby Led Weaning, is this also a revolution.  I was definitely curious to find out more,  it seemed to be the in thing anyway.  I signed up for the weaning workshop at the local Health Centre, who gave balanced advice on all the weaning methods, spoon feeding, BLW or a combination of both.  Calling it BLW in itself seemed a little emotive, to me anyway.  Is this a clever marketing ploy?  Maybe?  It doesn't quite give rise to the same emotions as 'Self Feeding', does it?  I bought the Baby Led Weaning Cookbook for ideas and advice to see if it would help us.  When I received it, I was pretty horrified to read this comment from the Guardian on the back:
'It sounds like common sense: after all, would you want to be strapped into a high chair and force fed spoon after spoon of bland vegetables?'
I still thought I'd give it a go.  BLW was devised by a Health Visitor, studies seemed to support it, and the logic appeared sound.  I wasn't going to rule out spoon feeding, as it did seem appropriate in some circumstances.  We've been putting food in our babies mouths since time began.  In the animal kingdom it's the norm, so I really didn't feel the need to jump on the BLW band wagon completely.
It became quite apparent on the Baby Circuit  that Baby Led Weaning was creating a divide amongst the Mummy's.  The idea of putting a spoon in a baby's mouth had become 'cruel'.  Comments like 'Why would you do such a thing?' were normal. These Mummy's had definitely bought the book! If you gave a child a spoonful of food you were scowled at!  It seemed to be the new breast vs bottle debate.
Princess and I gave it a go.  We honestly didn't get on with it.  She gagged a lot, I panicked a lot.  I really didn't see how this was going to improve her relationship with food.  We mostly  used a spoon, but I kept giving her food to 'play' with along the way.  Getting used to textures and smells in this way seems to have been the most useful thing we took from BLW as she does seem to enjoy a wider range of foods than my son did (and does now!).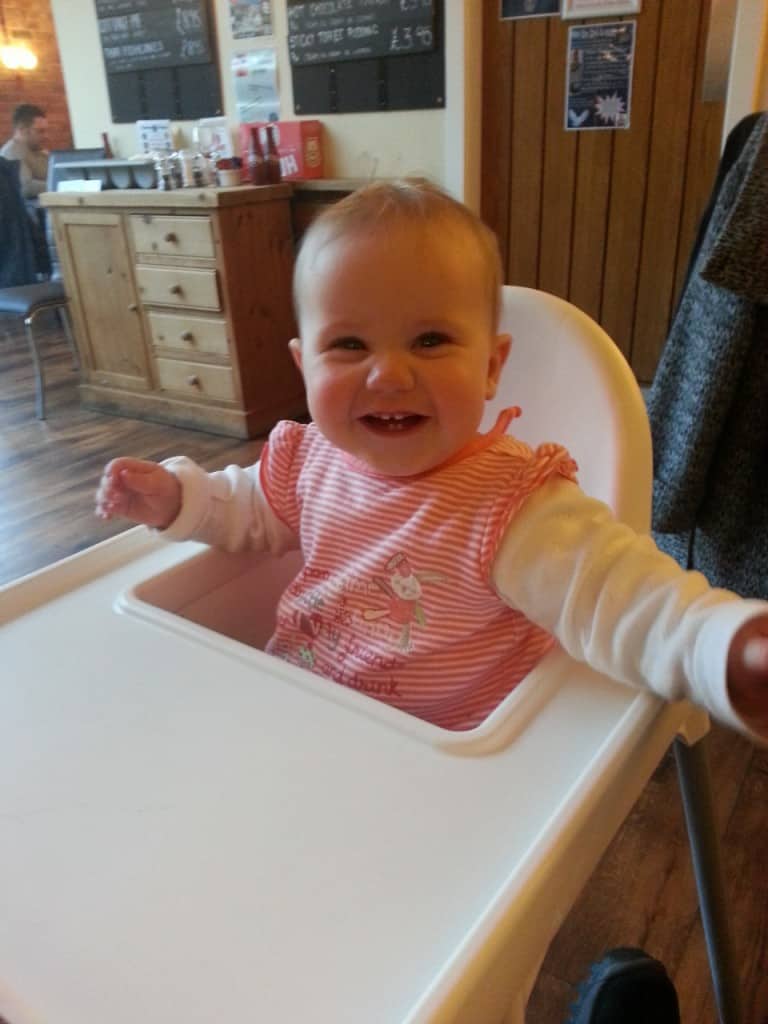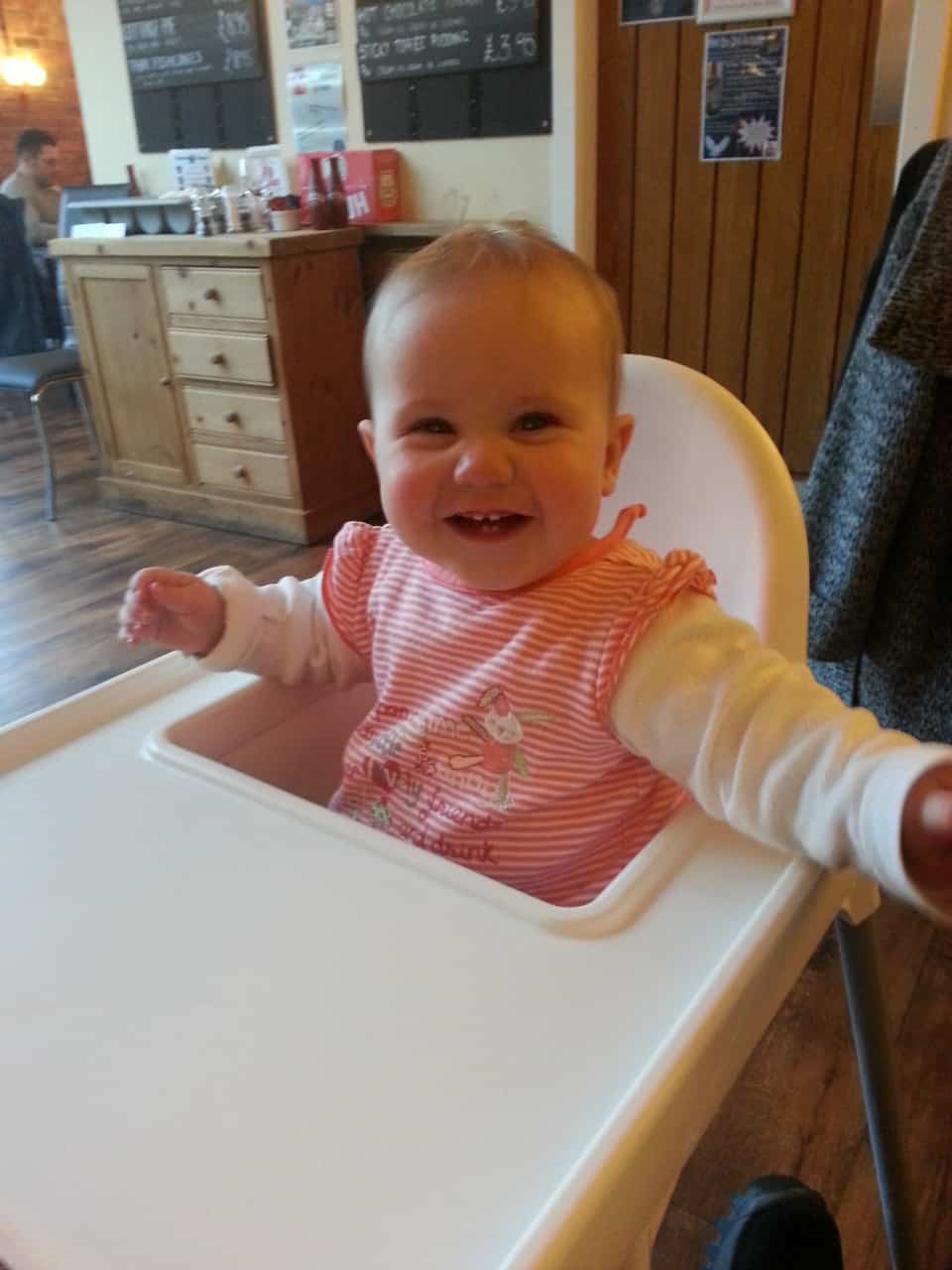 I'm neither for or against BLW particularly.  If it works for you then great.  All my Mummy instincts go into overdrive when a baby starts gagging, so I doubt I'll ever fully embrace it.  I did learn some things from it that I found helpful, but I will pick up a spoon as well.  I've always found babies are quite clear when they have had enough, or don't like something. I've never managed to force feed a baby yet!
I'm always interested to hear what you think, comments are great!