Having to deal with a teenager has definitely been the most challenging part of my parenting journey.  My teen is 16 now, a young adult by all accounts but the last few years have been a challenge.  Teen behaviour is a whole different ball game compared to looking after younger kids.
I find looking after the girls is so much easier in some ways.  You can fix things for little ones.  You can 'kiss it better' or give them a big hug.  Your children just want to please you and they are constantly using their charm offensive to win your love and affection.  As parents we just want to shower them with all the love, hugs and kisses that we can muster.  It's a mutually beneficial arrangement for all concerned.
But one day this all changes.  Our children need to find themselves and they begin that journey when they become teenagers.  The hormone fairy, little devil that she is, turns up and starts forcing herself between you and your teen before you know it.  No matter how hard you try and hold on, she will drive a wedge between you and your precious offspring!  The teen just ain't digging love, hugs and kisses anymore.
The teenager slowly disappears into the hormonal cave.  Communication becomes stunted and sporadic, often only grunts are offered in the absence of real conversation.  Any question is one question too many in their eyes.  The urge to seek your undying love and affection has disappeared.  To be honest most teenagers aren't even bothered if you like them anymore, even just a little bit!  My teen actually told me not to put his name at the end of a sentence the other day.  Tetchy indeed!
Now, when it comes to parenting teenagers, this is the part where you hold your breath, grit your teeth, choose your battles and hope and pray you've been on the right parenting path all these years.  You are about to face the ultimate parenting test, forget sleepless nights and teething, this is when things get real!  Will all your years of nurturing result in an teenager fully equipped to face the world they are becoming a part of.  Parenting teenagers can leave  you with many question marks after you start asking yourself this this question.
All the worrying about 'should they be walking, talking, eating' etc pales into insignificance.  You're not in control anymore.  You can't fix stuff because you'll be lucky if a teenager lets you know if anything is even broken.  There have been times when I have longed for the days when I knew what cry meant hungry, thirsty, tired or smelly.  Oh, something's don't change, teenagers do smell, quite a bit sometimes!  Especially the boy version.
So now my teenage boy is 16, there are signs that slowly he is emerging from his cave.  Whilst sat here waiting for him to emerge, what have a learnt along the way.  Here's a few of my observations.

How to Deal with Teenagers
Do not rise to anything!  Sarcasm seems to suit teenagers exceptionally well, and they appear to seek power and dominance from this new found skill.  Never bite or lock horns when teen is displaying these characteristics.  Teen doesn't not care if you are right or not, they just enjoy the battle.
You don't have to be the 'Perfect Parent'.  Teen will spot you striving for perfection and it will become your weakness.  He will hand you the rods to beat yourself up with if you didn't get it quite right.
Restriction Breeds Rebellion.  Teen needs a little leeway to have a bit of fun, and make some mistakes.  If they feel the leash is too tight they will probably have a rebellion neither of you will forget in a hurry.  The more freedom I've given my teen, it seems the less he has wanted to do!
Teen Values.  Even when you are only faced with grunt for an answer, keep talking to them about values and integrity.  It will penetrate that hormone frazzled brain eventually and when they come out the other side, voila, adult you can be proud off!
Teens need Responsibility.  Put the ball in their court for a few things.  If their homework isn't done, they will get detention.  If they forget their PE kit, they have to sit in the library.  These are life's lessons.  It might be a bit of a bumpy road, but if you play the long game Teen gets it eventually.
Choose Your Battles. Useful at all stages in parenting.  Always ask yourself if it really is a problem.  If it isn't, let it go.
Teens Need Hobbies! Especially these days when computers play such a significant part in all our lives.  Balance is probably the best approach,  having time on the computer is fine as long as there are some other things going on in your life.
Use Parental Controls!  For any device your teen has make sure you know how to use the parental controls. Having things 'turn off' in time for dinner/sport/family time saves a whole heap of arguments. Teen soon gets used to it and knows what's coming.
Talk. Make time to talk.  We always have our evening meal together.  I always ask teen what he has done in the day.  Most of the time he begrudges answering, but every now and again there will be something he enjoyed and wants to share.  These conversations would be missed if we didn't do this.
Listen.  Teens are surprising good at advocating for themselves when they want to be.  When they do it, listen to them, value there opinion and act on it where needs to be especially when it comes to school.  They are more likely to share with you in the future.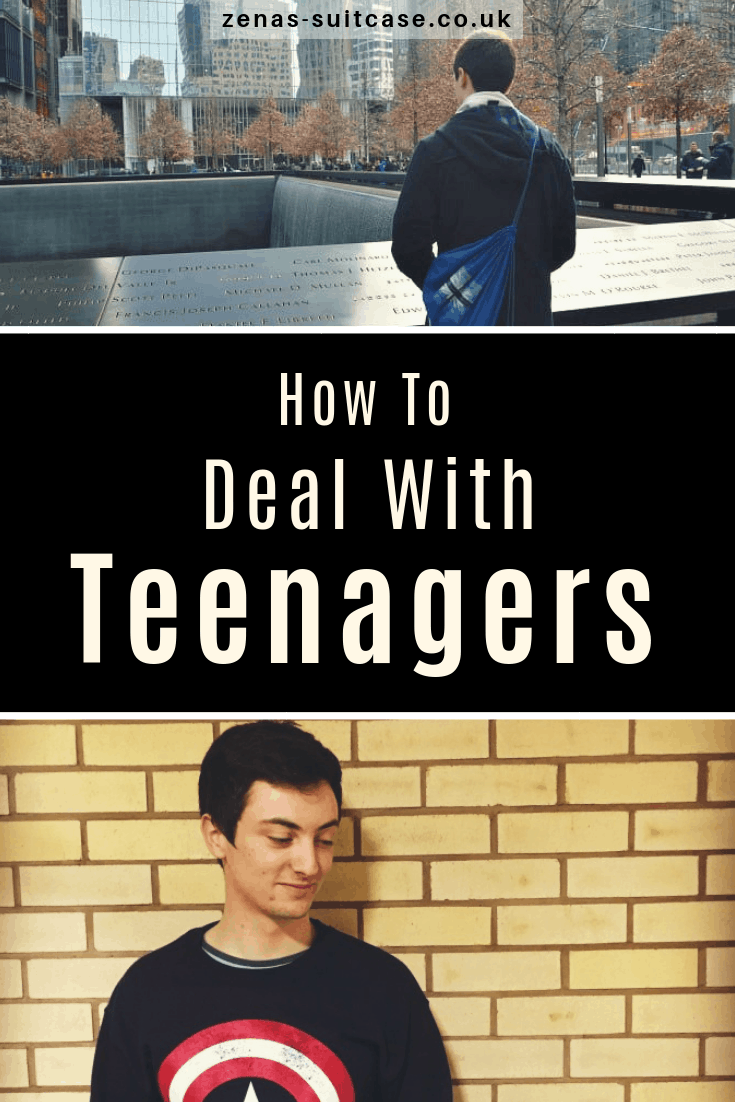 I'd be interested in knowing how you get along with your parenting your teenager, and if you have any tips that have made your relationship easier.  It would be great to hear your comments.