You can't deny that buying Morrisons school uniform when you are in the supermarket or when are ordering your online shop is the ultimate in convenience for busy parents.  If you've been thinking about where to buy good school uniform then I'd say the Morrisons NUTMEG range is definitely a good option for both price and quality.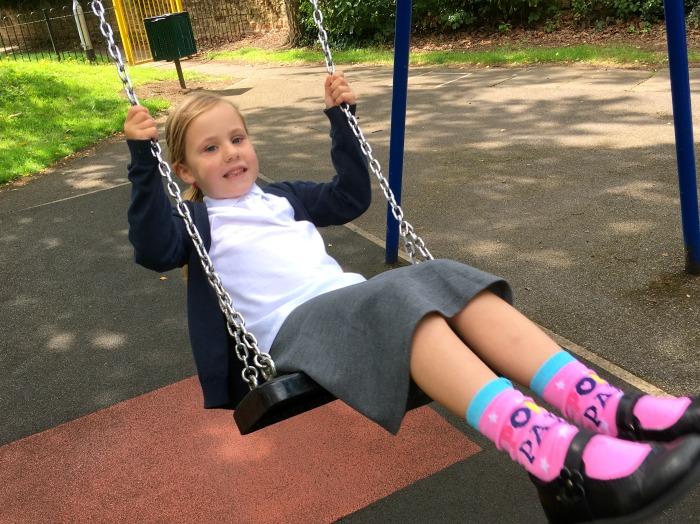 Our local Morrisons store is stocking more and more NUTMEG clothes and I'm pleased to see they have lots of school uniform on the shelves this year as well.  They have an excellent choice of colours and styles to suit your school uniform needs and we are really loving the extra details, especially on the girls school uniform.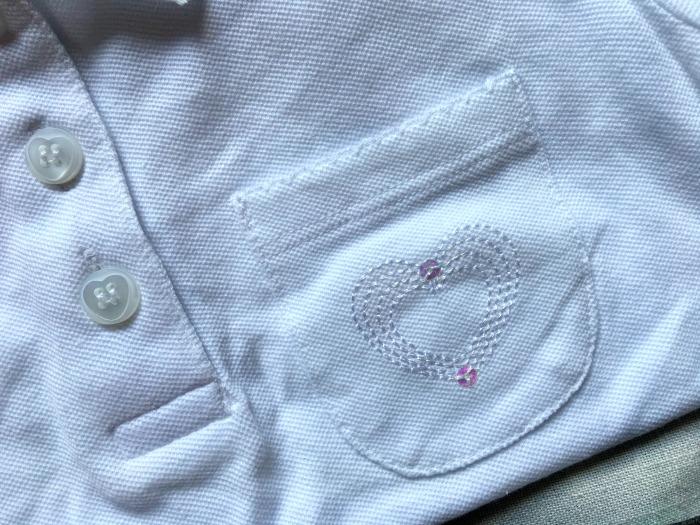 Morrisons sent us a selection of girls' school uniform to get us ready for back to school and they really are offering really excellent quality at a great price.  To give you an idea of what you can get for your money here's what we were sent
Morrisons School Uniform
Navy Cardigan From £4
Grey Skirt From £5
Pack of Two White Polos From £4
White Shirt From £4
Pack of Two White T Shirts From £3
It seems to me that Morrisons are really upping their game when it comes to selling clothes and are expanding the NUTMEG range all of the time.  We've loved their summer range for kids and are equally as impressed with the Morrisons school uniform they've sent us.
My daughter was quite happy to wear the school uniform for a visit to the park the other day to get some photos.  What she loved most was the embroidery on the skirt and polo shirt she was wearing.  It made the uniform feel individual without breaking any of the school dress code.  A little bit of detail makes a big difference to a little girl, don't you think?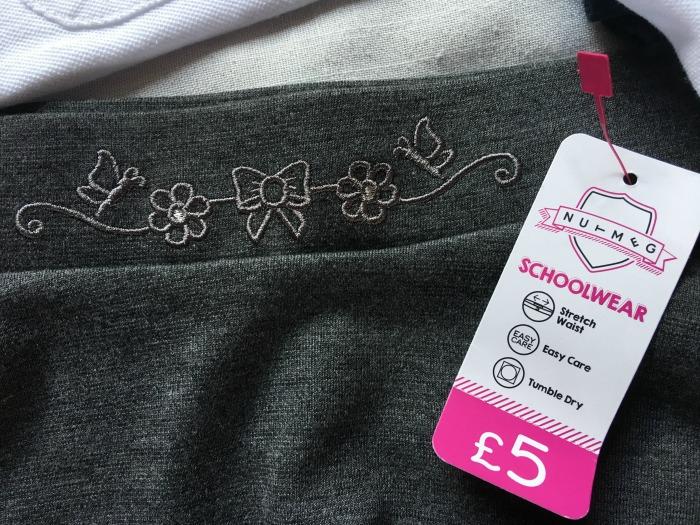 What we really love about the NUTMEG range is the 200 day 'no quibble' guarantee which covers rips, spills and outgrown pieces.  So even if your child has a growth spurt or accidentally damages some of their school uniform you can take it back to Morrisons within the 200 day period.  That's pretty much a 6 month guarantee  which can really help parents save money on buying new clothes.  This is the best guarantee you will find either in store or online across the major stores at the moment.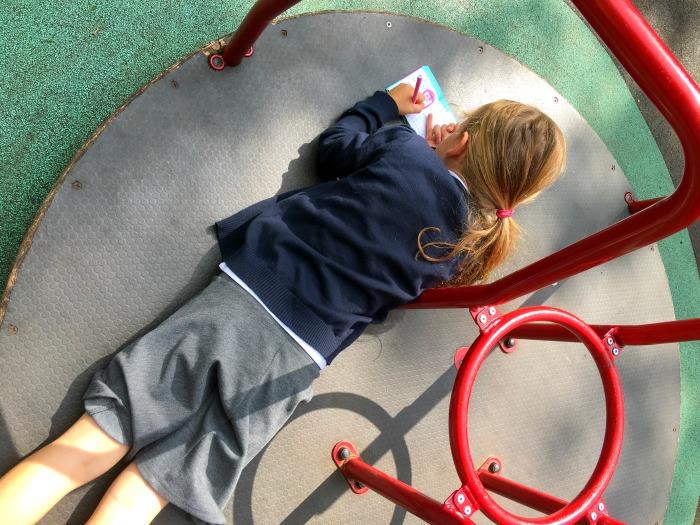 Not only is Morrisons a great place to pick up your essential school uniform items, but you can also pick up other Back to School essentials like stationary and packed lunch boxes.  It's also the place to pick up healthy lunch ideas and snacks to keep them fuelled throughout the school day.
We were sent a range of items from Morrisons school uniform in exchange for this post but all thoughts and opinions are our own.