At the weekend, we took the girls for another swimming session.  Princess gets really excited at the thought of going swimming now and we are able to use it as a motivational tool to encourage her to do things like….BEHAVE!  Bless her, she can be a little monkey, especially when he is tired.
We wanted to try another pool this weekend, just to see if it was easier with the girls.  We tried to go there for our first winter swim, but they had had an event on so we had to go to plan B fairly quickly.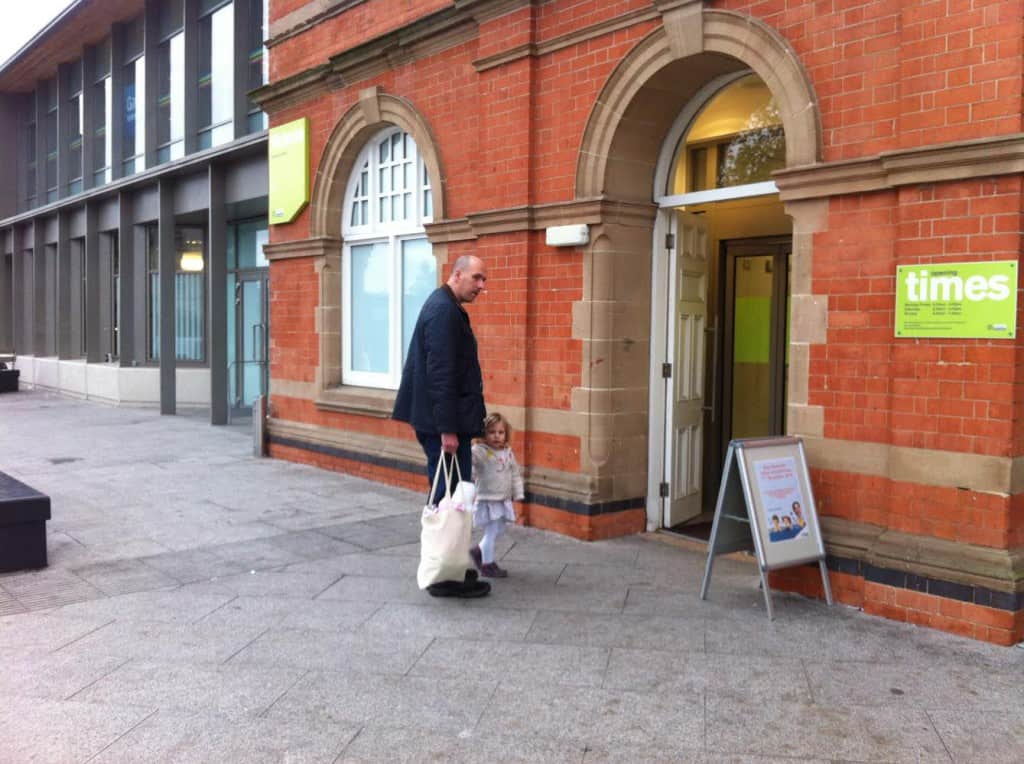 This time it was open and business as usual.  We got to the kiosk and told the attendant how many of us there were, 2 adults, a toddler and a baby.  She said '£2 please', well you could have blown me down with a feather! 2 quid! I think we'll be going back.  It's a Local Authority Leisure Centre, and it seems to make a massive difference.  The other pool we visit has been privatised and a swim for all of us is £9!
This pool has been refurbished too, so it has fab non slip flooring, huge cubicles for parents with children and a lovely small pool that is super warm.  It was great to be honest and they provided toys and floats in the family session.  All for £2!
The girls had a great time splashing together.  Princess is getting more confident, and little Pudding is all smiles as she flails her arms and legs around.  We've really enjoyed completing the Winter Swimming challenge with Huggies.  We've discovered a fab activity we can do as a family that is great all year round, and really important too.  We will be carrying on throughout the winter now we've seen how much the girls enjoy it together. The next step will be signing up for lessons, we'll let you know how we get on with that when it happens.