I have a confession to make, well I probably have several but for the purposes of this post the one I'm going to reveal is that I cannot swim.  It's something I'm not particularly proud of.  It stems from a fear of water that developed from an incident in the school pool when I was child.  From then on I've never been able to conquer my fear of water.
When Teen was a baby I didn't let this stop me getting him in the pool as I didn't want him to inherit my fear.  He is, I am proud to say, a confident swimmer.  A huge achievement for a non-swimming mother!  We went to the local pool regularly and when he was old enough he went to lessons.  My child was going to be able to swim and I put it down to getting him started when he was a baby, it made a lot of difference.
This time round, I haven't been quite so committed to getting little Princess and little Pudding in the pool.  I can always come up with a reason not to go, like I'm not 'swim ready', it's a faff, it's a bit cold, all the usual excuses that I am sure a few parents out there are familiar with.  They are all pretty lame though aren't they, when you compare it to what an important skill it is to have!
Trying to get into a habit of going swimming regularly is something Daddy and I have been discussing recently, so when Huggies asked us to take part in their 'start a habit of a lifetime' campaign, it sounded just perfect for us, just the push in the right direction we needed.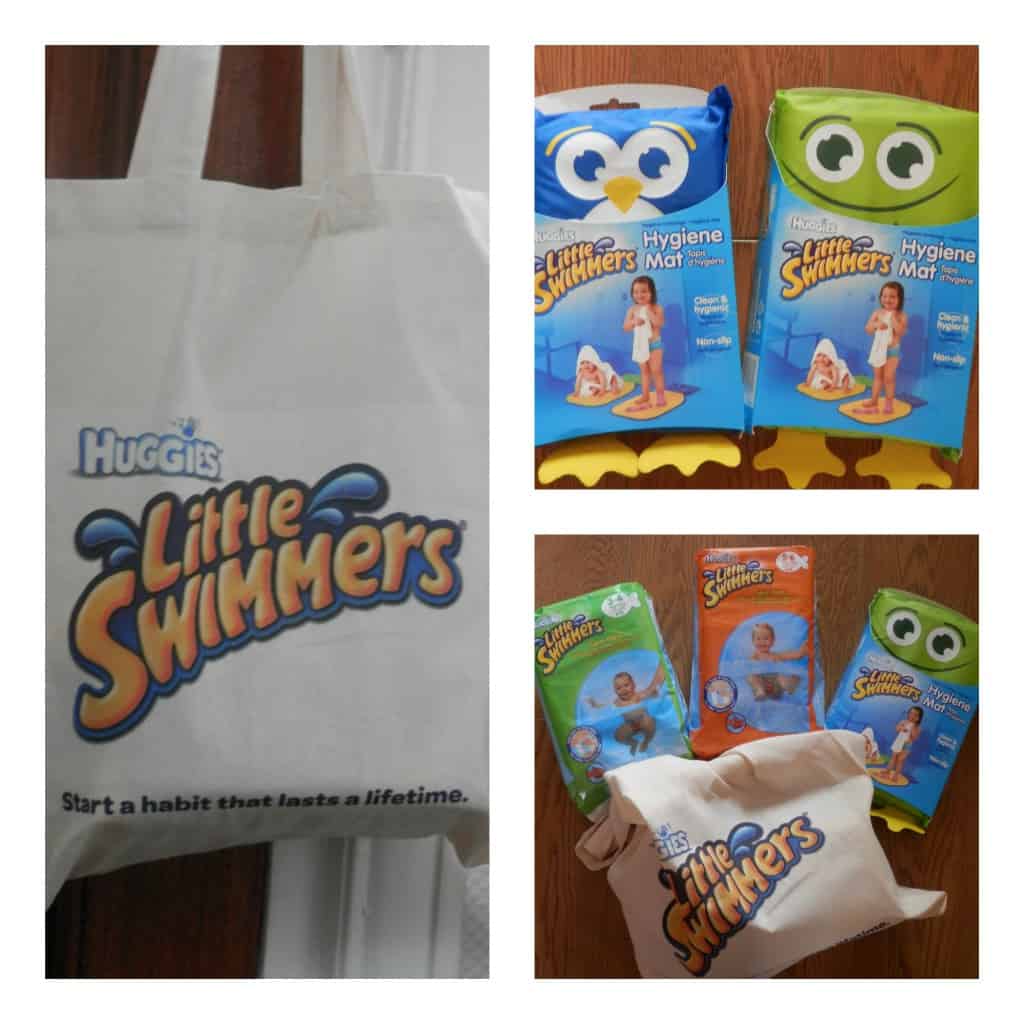 So off we went, armed with all our kits, to the local pool, only to get there and find out that the baby pool was closed for an event!  The powers that be were conspiring against us.  Daddy was making murmurings about going to the nearby farm but I was not going to be deterred.  The benefit of living in a City means there are quite a few facilities in the area so I rang another pool who confirmed they were open and off we went.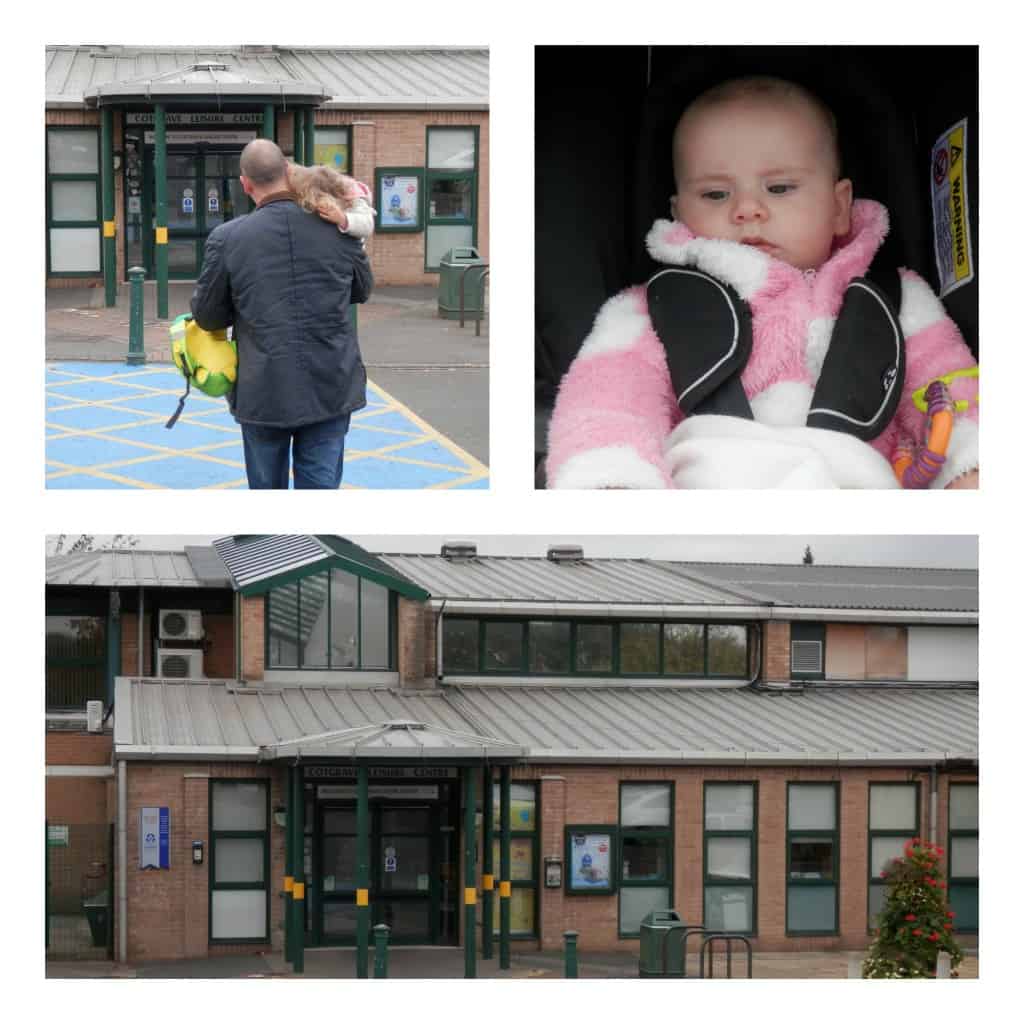 The leisure centre we went to is quite old, and doesn't have great changing facilities, but the pool is great.  It has a shoreline entrance so it's great for a non-swimmer like me who can just find a spot and sit and play with the baby.  It's out of town too, so it's fairly quiet to some you get in the city, another bonus when you're not confident in the water.
The toddler went in first with Daddy while I got the baby ready.  She was a little nervous at first, but once she'd got used to being in the pool she was soon kicking and splashing about.  This was a big deal considering it's been nearly a year since she has been swimming.  I was really impressed at how much fun she was having with Daddy when I arrived.
Knowing her sister was going to be joining her may have helped a bit.  Little Pudding was really calm in the water, until her sister made some big splashes and she got water in her eyes.  It didn't take her long to settle back into it though.  We played 'Grand Old Duke Of York' and just got her used to laying in the water and doing a bit of kicking to start of with.
It's so important to catch them at the stage where they don't mind being in the water, when it still feels natural to them.  If you don't, you can run into difficulties, like I did when I was young.  My first experiences of swimming were at school, which I believe was far too late.
When it came to time to go, Daddy took control of the toddler and I went and sorted the baby out.  It's a shame this pool doesn't have a family changing facility, it would have made life a little bit easier for us all.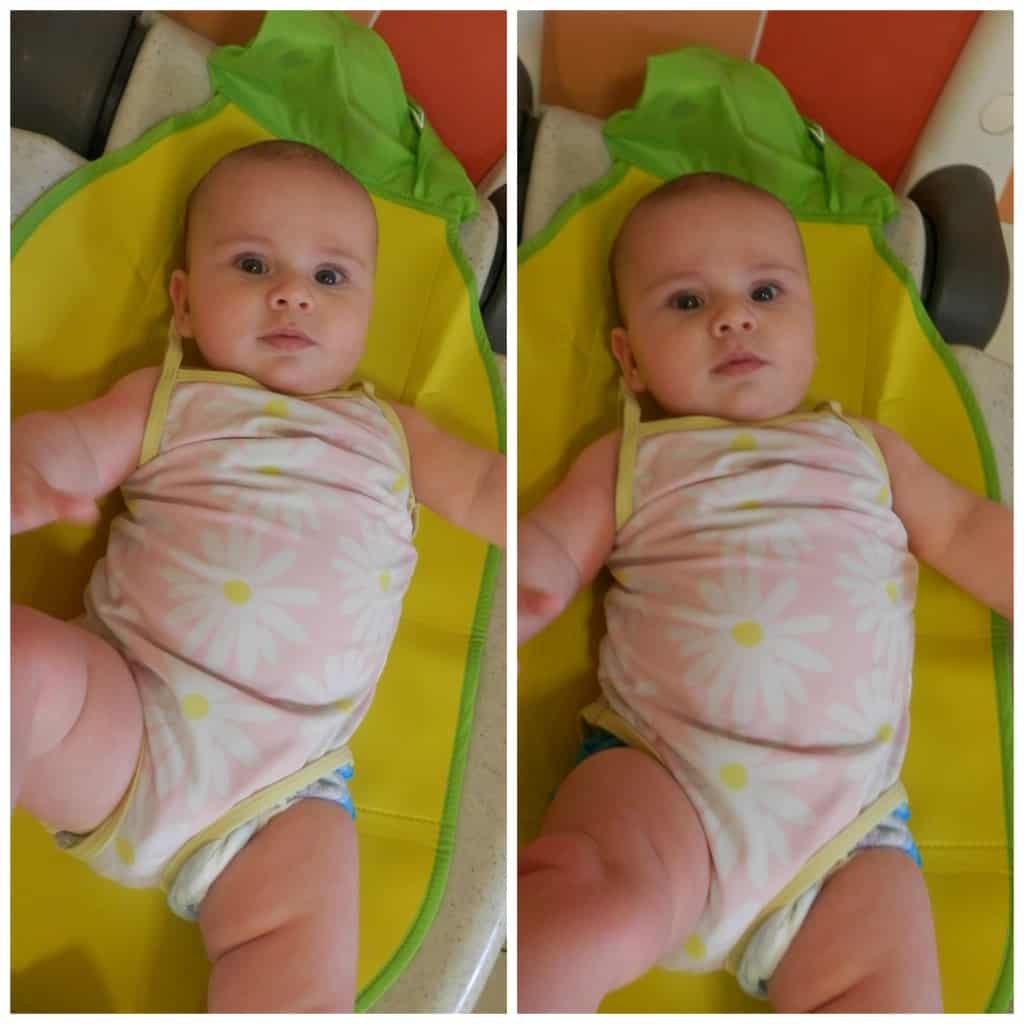 We really enjoyed our swimming experience today, and watching the children enjoy it together made it really worth it.  I did learn a few things from taking the whole family to the pool I thought I'd share with you, just in case you were going any time soon.
Take as few bags as possible with only the essentials in including any nappies.
Know how much money the locker takes before your pound gets stuck in the 50p slot.
Find out what baby changing facilities are available.
Ring the pool and check your session is available or the pool is open.
Be determined.
Let them play in the water to build their confidence.
The Huggies Hygiene Mat is great for toddlers and babies!
To be in with a chance of winning a year's supply of Huggies Little Swimmers and a Hygiene Mat head over to my competition here and start the habit that lasts a lifetime!
Huggies supplied us with Little Swimmers swimming pants and Hygiene Mats in return for this post but all views are my own.