Over the last few weeks Princess has been putting Organix Toddler snacks through their paces.  She was sent a lovely box of Goodies to see what she thought, and she has really enjoyed giving them the toddler taste test.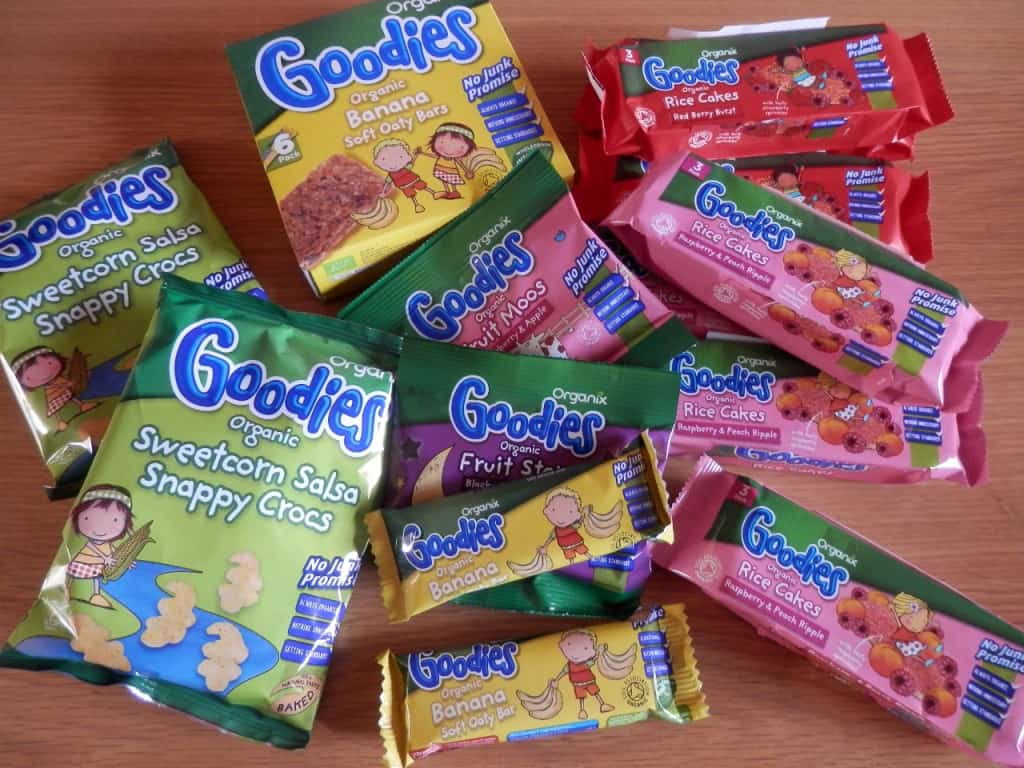 Princess has snacks mid morning and mid afternoon to keep her energy up and fuel her growing body.  It's good to have plenty of options and lots of variety especially when eating on the go.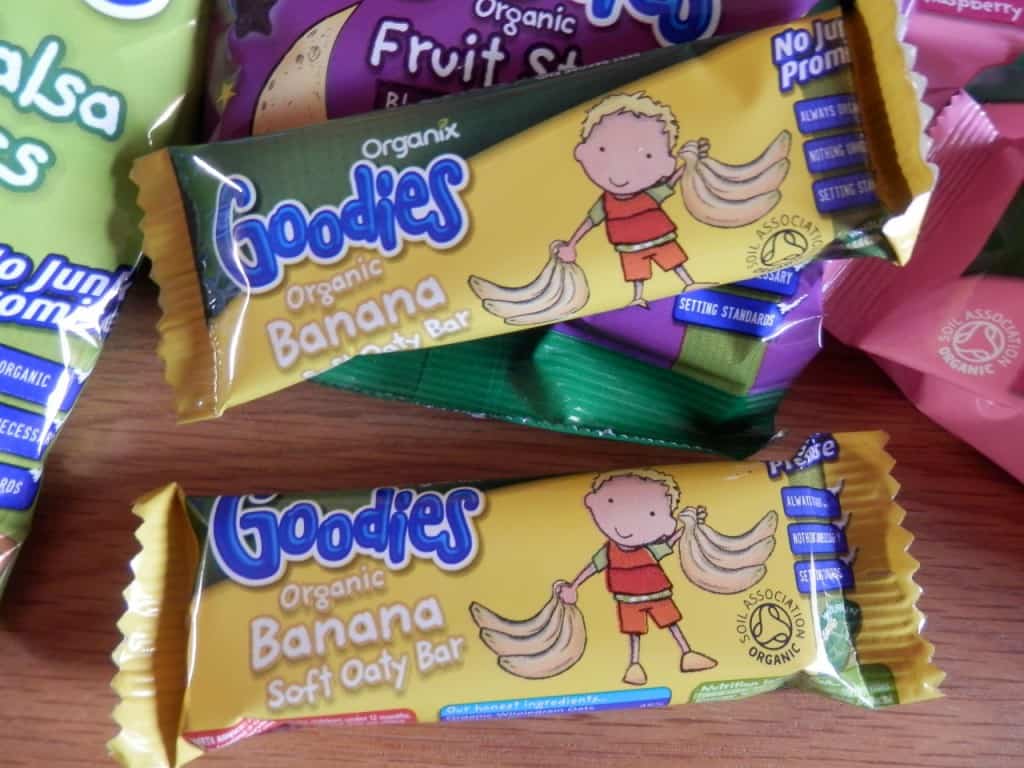 Her absolute favourite is the Organic Banana Soft Oaty Bar.  These are a perfect treat along side the Goodies Raisins after a busy morning activity like gymnastics or swimming. They only contain 5 essential ingredients and carry the Soil Association's organic kite mark, making them super healthy and a winner with me too.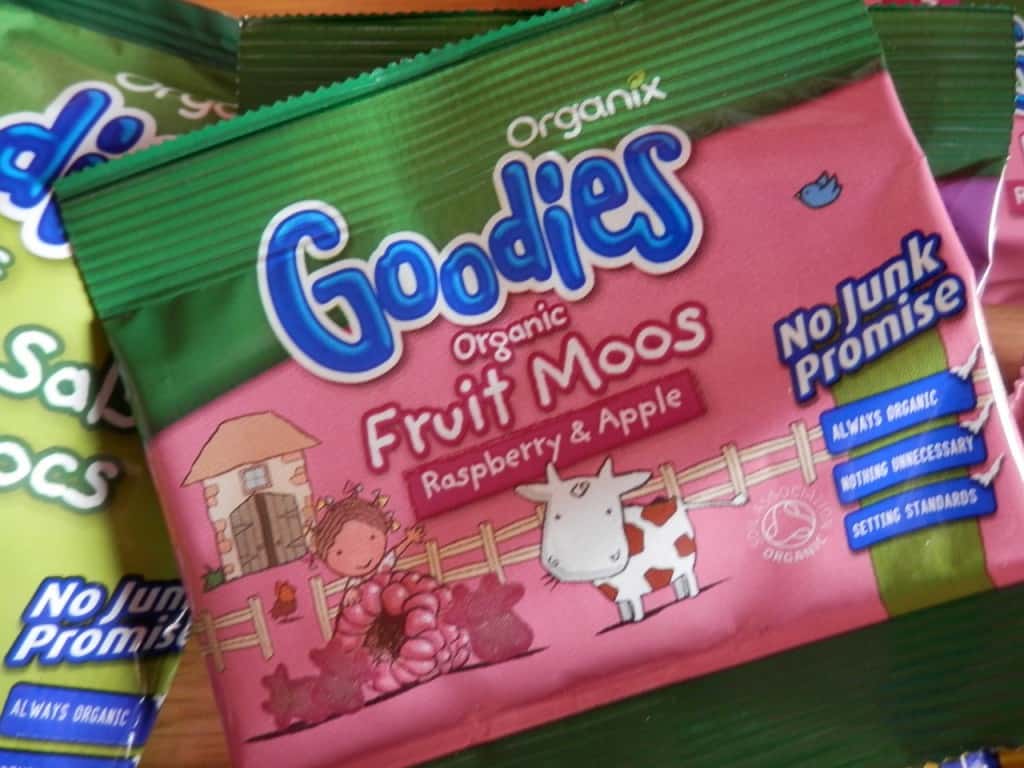 We were also sent the Fruit Moos and Fruit Stars.  These were new to both Princess and I so I was interested to see what she would make of them.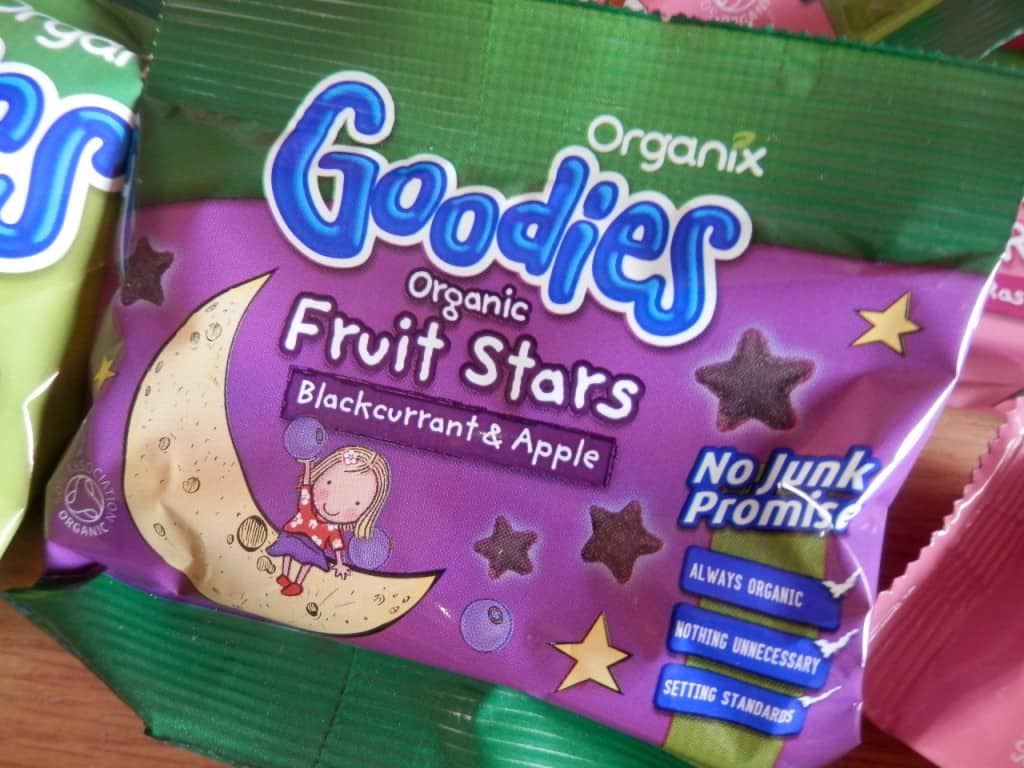 They are packaged like a little bag of sweets with fun characters on them.  Both are made from mainly fruit juice and puree, so they only contain naturally occurring sugars. Princess really enjoyed these.  She's a huge raisin fan, so these seemed like a natural option for her.  She felt like she was getting a little treat, without all the nasties that go with sweets and chocolate.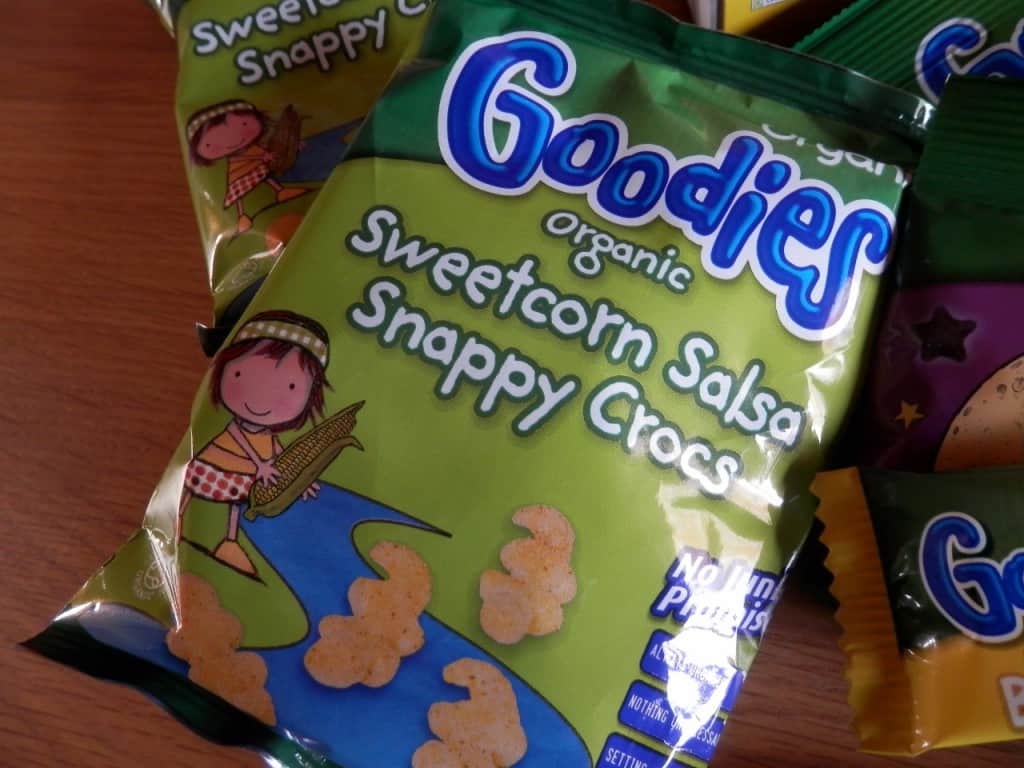 Princess enjoyed the Sweetcorn Salsa Snappy Crocs (and I liked them!).  They are a fun shape and you can really taste the sweetcorn in this baked snack.  The pack size is just right for a little tummy.   There's no added salt and the tasty flavour comes from the spices and coriander they are coated with.  These would be great for a little packed lunch on a family day out.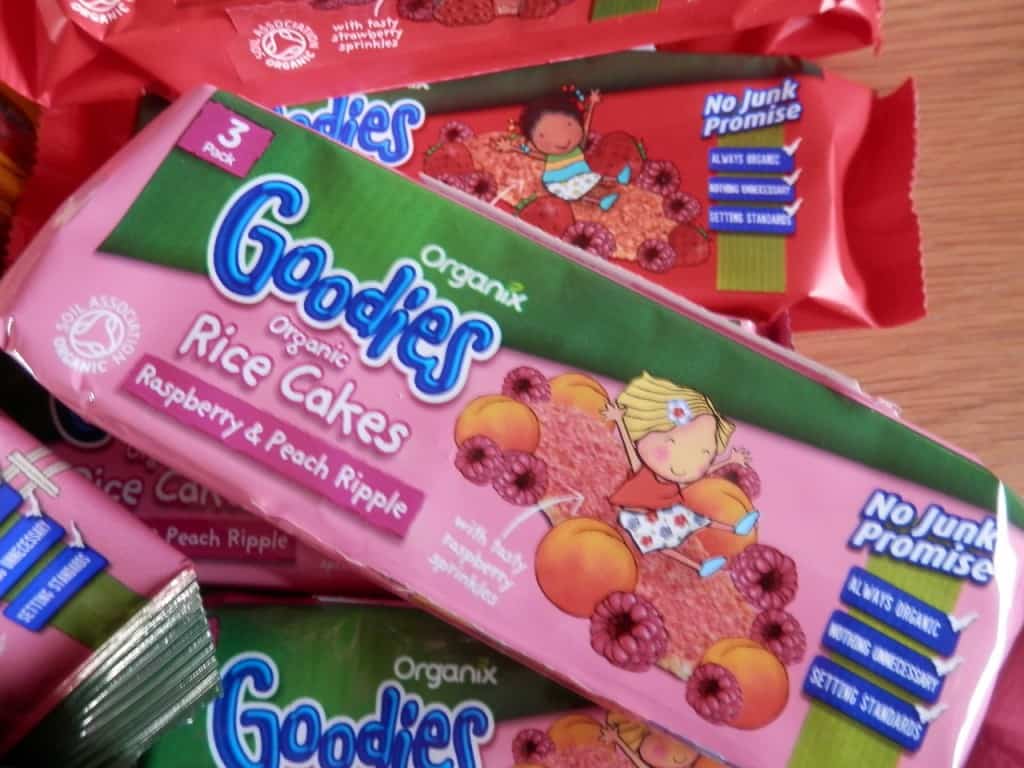 Finally we tried out the Organic Rice Cakes.  Unfortunately these weren't quite such a hit with Princess.  I tried one and thought they were nice but I think Princess just isn't a fan of rice cakes generally anymore but she did enjoy them when she was younger.  If your child is a fan I would recommend giving these a go.  The pack size is great for on the go, and I thought they were pretty tasty even if Princess didn't.
I was provided with the snacks for the purpose of writing this post.  I'm also hosting a giveaway to win a weaning bundle with Organix here.