I have been looking forward to this summer for so long.  It's the first summer that my daughters have really enjoyed playing outside together and they are loving it.  If we haven't got anything particular planned I know they will love some water play in the garden or a picnic in the park.
The difference between this summer and last summer is not having a crawling baby on our hands.  Little Pudding is now a super speedy toddler who likes to run and explore just as much as her 4 year old sister.  They are at their happiest when they are outside, and it's so much fun to see.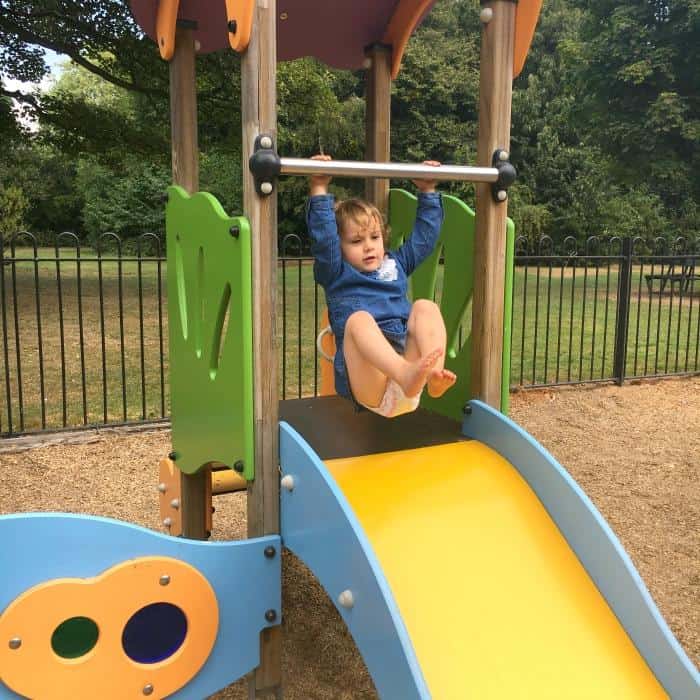 Being safe in the sun needs to be as easy as possible to keep up with these two little monkeys, and we've been using the new kids easy peasy anti-sand spray and wet skin lotion for children from Garnier Ambre Solaire to keep them protected on sunny days.
I love how easy these products are to use.  The anti sand spray works so well when we are out at the park playing in the sand pit or visiting the beach.  They can't keep still for more than 5 minutes, so using a spray is a great solution.  I can get them covered in sun protection from any awkward angle they wriggle themselves into, and they aren't going to have the discomfort of having sand stuck to them while they are playing.  It also makes life a whole lot easier for getting them in the car afterwards. The very high 50+ SPF protection means that I also know they are going to be safe playing in the sun and their delicate skin is protected.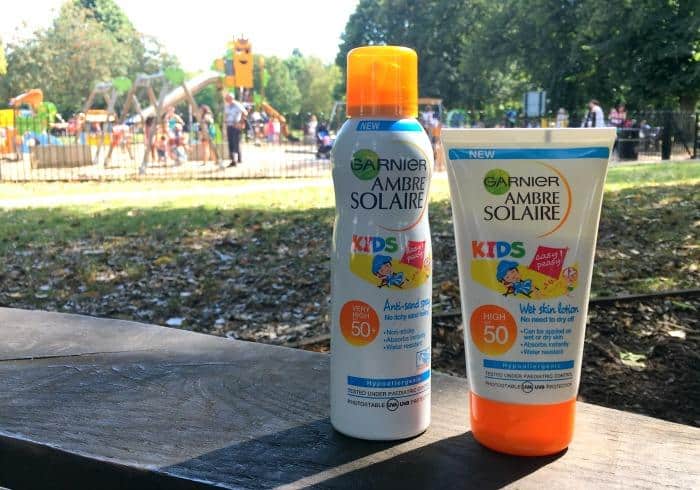 The wet skin lotion has really come into it's own when they have been playing in the garden.  They love to cool off and splash around in the water.  Another favourite activity at the moment is giving the babies a bath. I've lost count of how many times I've had to dry them out already.  Water garden play has also been great for letting our 2 year old be nappy free.  She loves whipping her nappy off at every given opportunity, but it means that she's completely exposed to the sun.
The great thing about the wet skin lotion is there is no need to dry off the skin before it's applied.  It soaks into the skin whether it's wet or dry, whilst still offering great sun protection.  Another bonus is it smells quite nice too.
Our summer play has been fun, easy and super safe thanks to the new kids easy peasy wet skin lotion and anti sand spray from Garnier Ambre Solaire.  Have you tried these out this summer?
Pin For Later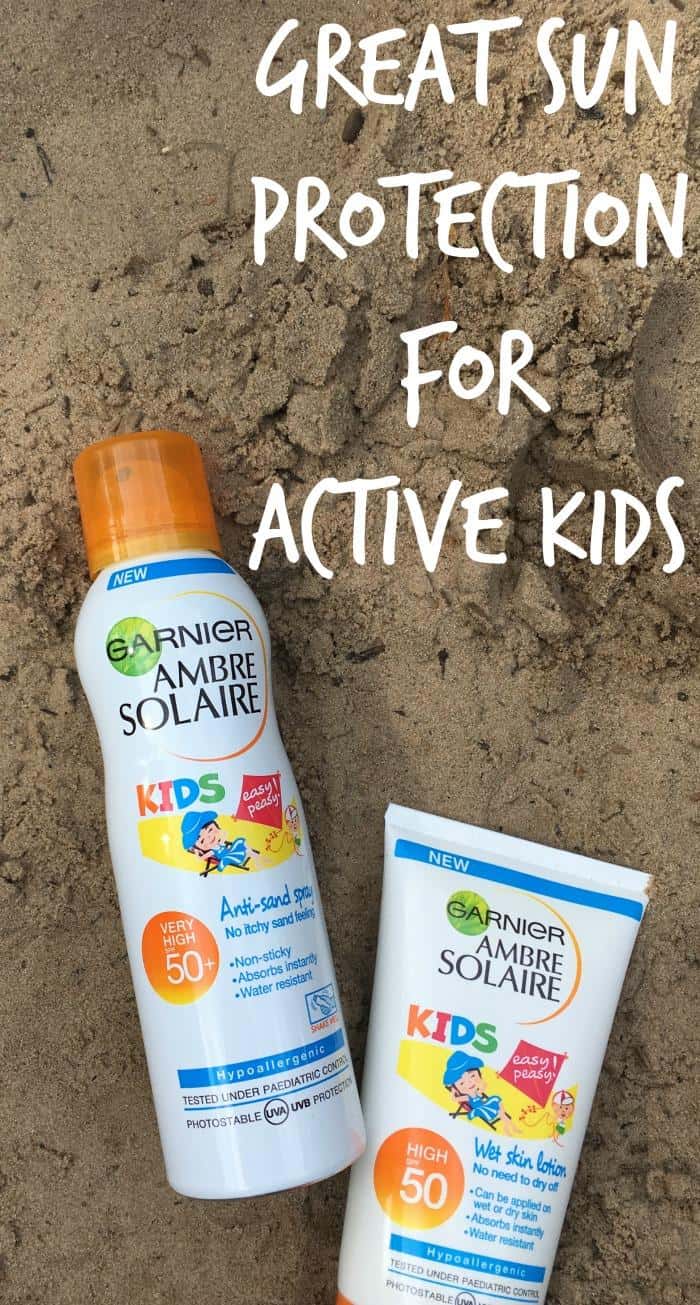 Sponsored Post