I was so excited about moving into my first house. Buying a home is such a life-changing event. Some people spend ages picking out the right one, they look at things like charlotte homes or other people just pick the first one they see.
Nowadays there is so much choice that finding the perfect property for your family can be tough. Even if you have a location in mind, choosing your dream house can be tricky. Doing some research online though can make the process a little easier. For example, websites like EZ Home Search allow you to look at the available properties in North Carolina. Moreover, checking out some of the beautiful Hickory NC real estate opportunities can help you to create a shortlist of potential new homes. I spent a long time browsing on websites similar to this before I found my first home, so do not be put off if your search seems to be taking longer than you first thought.
Once I finally found my first home though, I went from playing at being a grown up to being the real deal just by signing a few contracts. I had bought the house all by myself, with a little help from the bank of course, for my son and I and it was the beginning of a new chapter in our lives. The excitement that being a homeowner bought me was quite overwhelming. After years of renting from a housing association, I finally had my own place to move into. I could put my stamp on it without worrying about whether I should put a nail in that wall or erect a shelf in that corner.
I was suddenly free to do what I liked with my own bricks and mortar without having the clauses of a tenancy agreement to worry about. All this new found freedom went to my head, and I couldn't wait to hit the furniture store and buy the things I needed and get them picked up and driven to my home with the movers that I picked out. A friend had recently used www.atlantahomemovers.com for her home, but I had to go for someone closer this time.
Now a sensible person would have measured a few things maybe, possibly the size of the doorways, the dimensions of the rooms even. But maybe they just fell in love with something like this affordable two storey home builders perth, so they didn't see the point in measuring out anything (at least then I know I'm not alone). There might even have been some kind of plan to help me create the cosy nest I had always hankered after. Sadly, I skipped the crucial first stages and went straight for purchasing the furniture I wanted.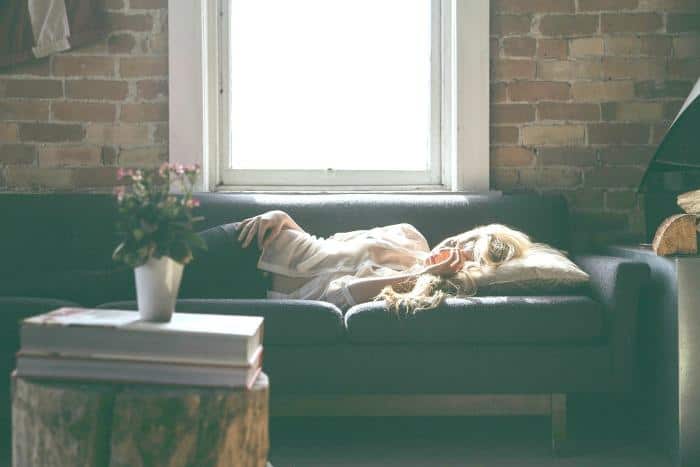 A sofa caught my eye, and I fell in love with it immediately. It was practically a bed that happened to have arm rests and a back. I could see myself stretched out on it watching my favourite TV show after a busy day at work. It would make for excellent duvet days, for me and my son, if we were ever a little under the weather. I thought this sofa was going to make me happy.
To go with our extra large sofa, I was sure an extra large TV needed to go with it. A big TV would be easy to watch and would play an important role in my then single mum life.
So, I excitedly made my purchases, and arranged for the items to be delivered. At no point did anyone ask me, 'have you made sure these will fit in your house?' Surely, I had first time home owner excitement written all over me, and there should have been a checklist somewhere prompting the sales assistant to ask me these questions and send me right back to the drawing board.
Nope, they let me go right ahead and make the purchases, leaving me to my own devices. Off I went, looking forward to my pending contract exchange and delivery date. It all felt like it was coming together.
Then delivery day arrived, and the contractors knocked on the door keen to get my items in. They took one look at the door frame and shared a knowing look between themselves. I thought nothing off it until the sofa came off the lorry. 'I don't think it will fit love', said the man in blue overalls. Talk about quit at the first hurdle. Of course it will fit, it's the sofa of my dreams and it's going to go in my house.
The contractors decided to demonstrate to me how much my sofa wasn't going to fit in my house, and you know what, they were right. There was no way that the sofa was going through the front door and into the living room. There was no back door route either as I was in a mid terraced property, and the path was so overgrown no one was getting down it in a hurry.
Fortunately, I'm not someone who is easily beaten, and there was another way in. It meant removing the window, but there was no way I was letting that sofa go back to the furniture shop. The contractors looked at me with their best, 'you'll never pull this off' faces, but a few phone calls later and a quick cup of tea to deal with the stress, and a 'man who can' was removing the double glazed window from the living room so the sofa could go in. It made getting the new TV in the house a lot easier too.
Now I've got a super sized sofa and a super sized TV in my lounge, and it dawns on me that they are taking over the space. My old faithful TV table just became redundant as it was far too small for it's new friend, and all of a sudden perhaps sending that sofa back to the warehouse didn't seem like such a bad idea.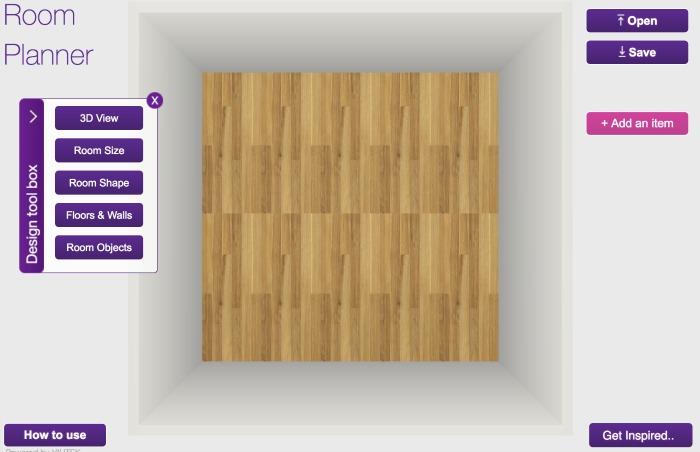 The delivery men had long gone as they could see what was going to happen. I'd already made them late for their next appointment and they weren't about to get into any 'I've changed my mind' conversations with me. I had the sofa I loved and a huge TV in a space neither were designed for, but there was no going back now. It did help me keep the space minimal, just because nothing else would go in there. I was also quick to give it a lick of paint and get rid of the somewhat over bearing wallpaper, which did help create a sense of space, but I'm sure with a little more planning, moving into my first home needn't have been quite so disastrous.
Now, there is a checklist available that can help you figure out if that sofa of your dreams is going to look great in your new living room. It would have been awesome if I could have used something like the DFS Room Planner, I'm sure it would have saved me from a rather embarrassing sofa delivery situation. I've never been able to visualise what something will look like in my head, and I need a tool that will help me see what the finished result will look like.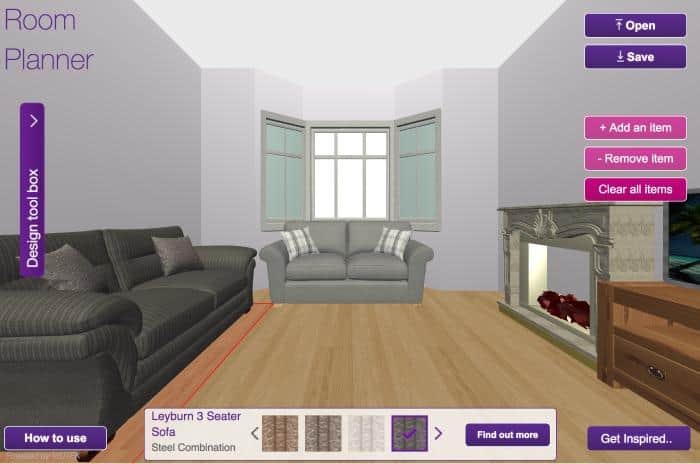 This Room Planner is perfect for people who are moving house as it allows you to see what your new room and furniture will look like. It takes the pain out of designing a new living room and makes it a lot of fun too. You can add as many sofas as you like until you find the perfect one. You can add the doors, windows and radiators so you can see exactly how it will all fit together. This definitely would have helped me buy the right sofa, and saved me from the scorn of the delivery men.
Have you made any furniture mistakes when you are moving house? I'd love to hear about them in the comments below.
Pin For Later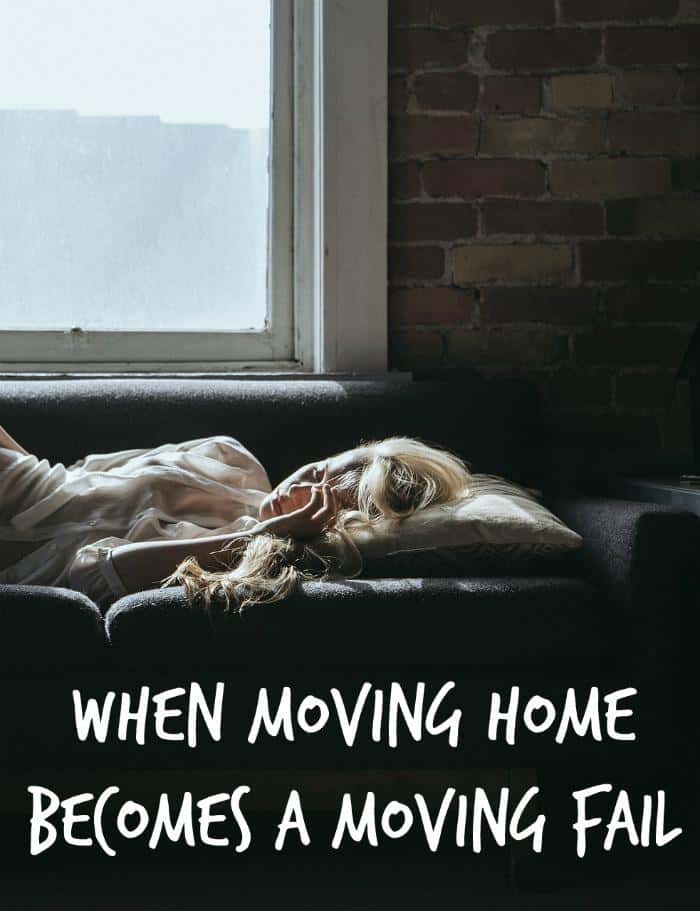 This post is brought to you by DFS. Visit their website to find out more about their great range of DFS Sofas