The Irish Fairy Door Company recently got in touch with us to see if we would like to have a fairy come and live in our home.  Now, who is going to say no to an offer like that.  It sounded like the perfect magical gift for a 3 year old girl from the very outset.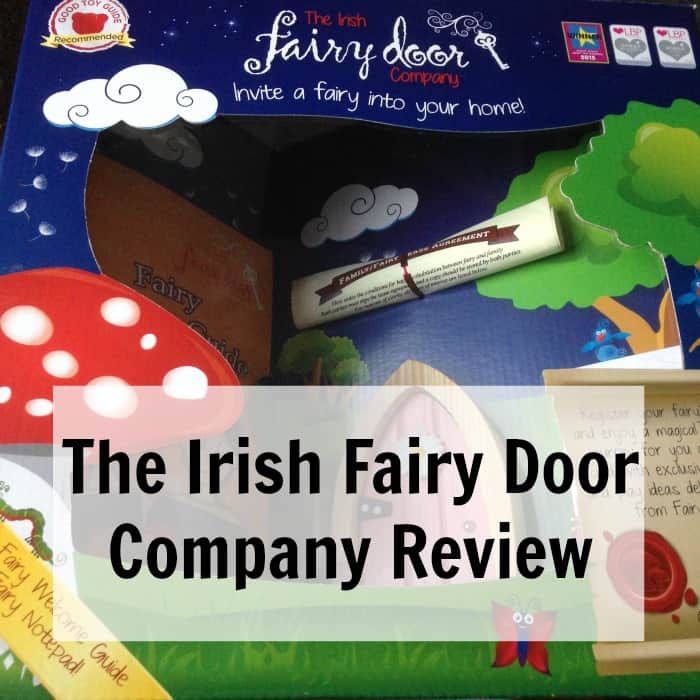 The Irish Fairy Door Company
When The Irish Fairy Door Company parcel arrived I waited until bedtime, to introduce Princess to the idea that a fairy was waiting to come and live in her home.  The Irish Fairy Door Company have really thought about how to make this come to life for young children and you receive a door, a book to help bring the magic alive, a fairy lease agreement and of course a magic key.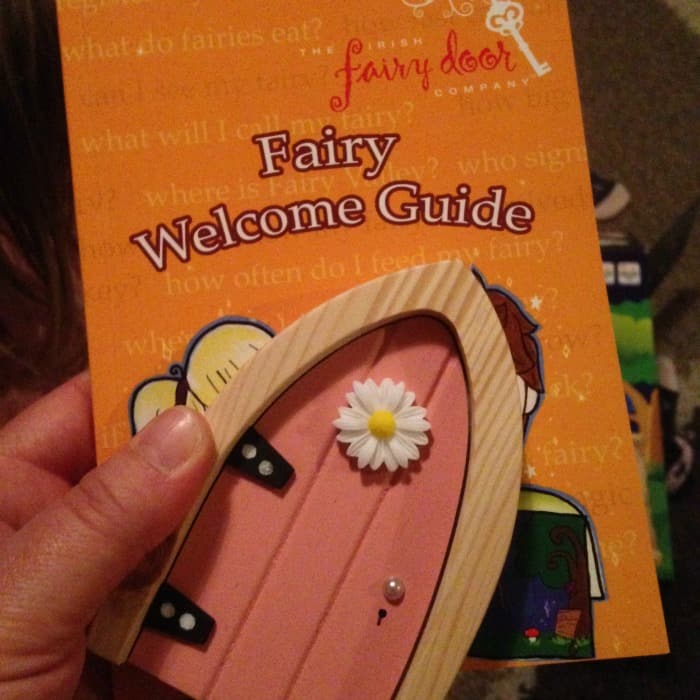 The Fairy Welcome Guide introduces children to the idea that fairies enjoy living with humans, and follows a brother and sister as they welcome their fairies into their home.  It's perfect for setting the scene and fuelling kids imaginations.
Then we took a look at the Family/Fairy Lease Agreement that comes in The Irish Fairy Door Company gift box.  This did make me smile as I went through with my daughter the key points to agreeing to have a fairy come live with you.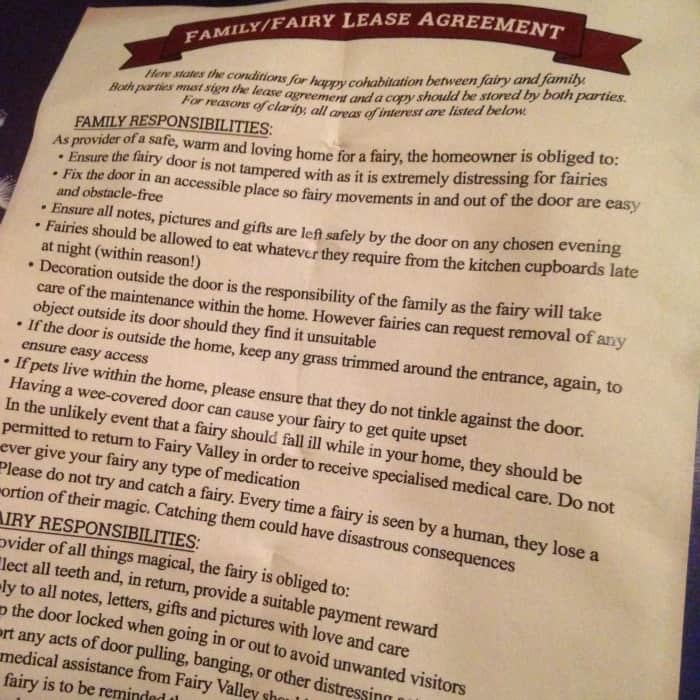 I was particularly amused by the families responsibility not to let any pets tinkle against the door, and other such clauses.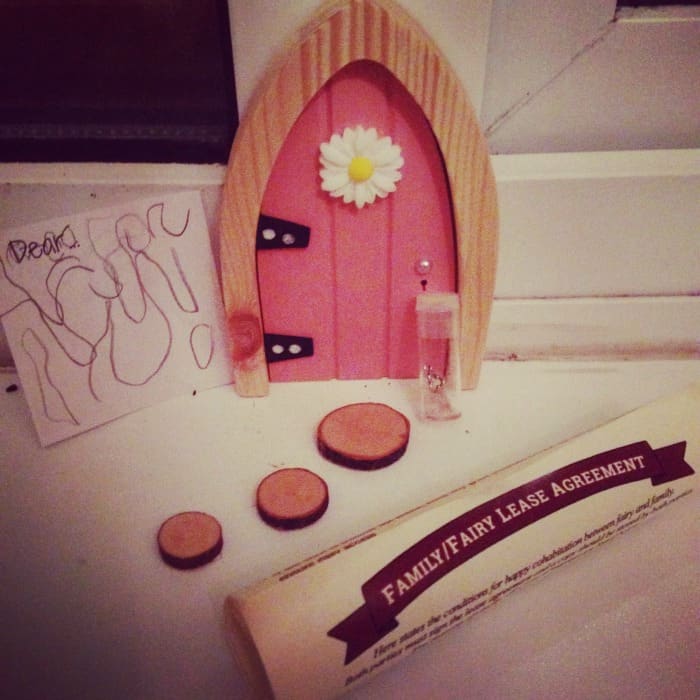 Then we had the very important job of placing the fairy door in it's new home so the fairy could come and join us.  We left a welcome note and made sure she could get to the magic key.  It was a very cute addition to a little girls bedroom.
That night Princess went to bed very excited indeed about her fairy, Sophie, coming to live with us.  And sure enough, in the morning the key and note had gone.  Instead there was a tiny fairy note from Sophie saying hello and thank you for making her feel so welcome.  She loved her new home, and would love it if Princess would leave some pictures for her.
My daughter was absolutely delighted when she woke up that morning, and I love how she has completely immersed herself in the idea of fairies.  I personally believe that childhood is a really precious time, and while they have the ability to believe anything is possible, it needs to be harnessed.  You are a long time an adult after all, and it's a little bit harder to believe in fairies when you grow up.
We thought it was a really magical idea, and when the fairy decorated her home for Christmas, Princess was even more over joyed.  It's a toy that comes to life the more effort you make writing notes and sharing pictures and gifts with your fairy.  It really is a lovely idea, and brings a whole new dimension to imaginative play.
We received our magical friend from The Irish Fairy Door Company free of charge in exchange for this post, but all thoughts and opinions are our own.