I don't get to spend time with my sister that often, even though she only lives 5 minutes away.  Sometimes it's not distance that makes these things difficult.  Lifestyle can play a part in it being hard to get together.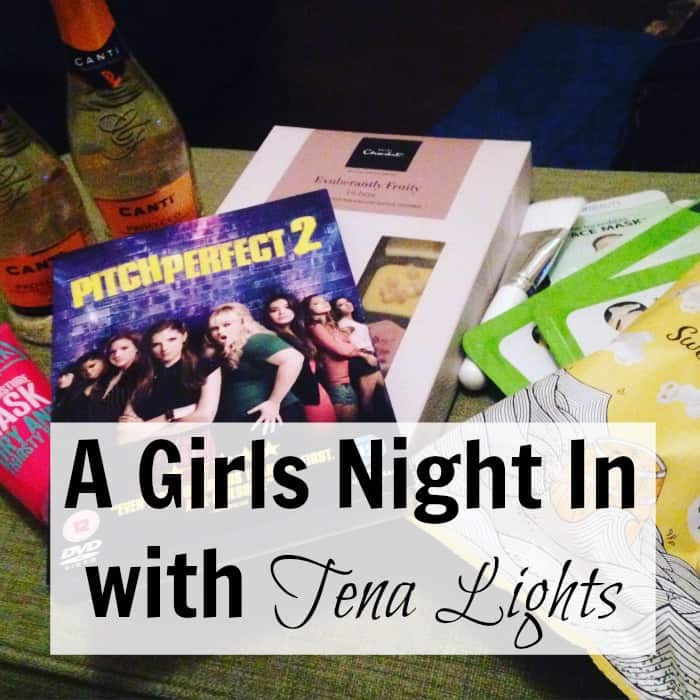 A Girls Night In With Lights By Tena
A meet up was long over due, so when Tena got in touch to help us enjoy some girlie time together, it was impossible to say know.  They sent everything we needed to have a good old catch up.  What better ingredients than prosecco and chocolates, a good chic flick, snacks and beauty products.
I arranged a pass out for the night and headed over to my sisters.  When you work from home like me, it's nice to go somewhere else, just for the change of scenery.  I took out Tena Oooops Moment kit, and my sister was cooking us both dinner.  This was a win all round as far as I was concerned.
Once dinner was out of the way, we packed her boyfriend off to his room to play computer games to get on with the important tasks of putting on face masks and eat popcorn.  We looked pretty silly, but it was for a pretty good cause, and it doesn't matter when you've got a glass of fizz in your hand does it?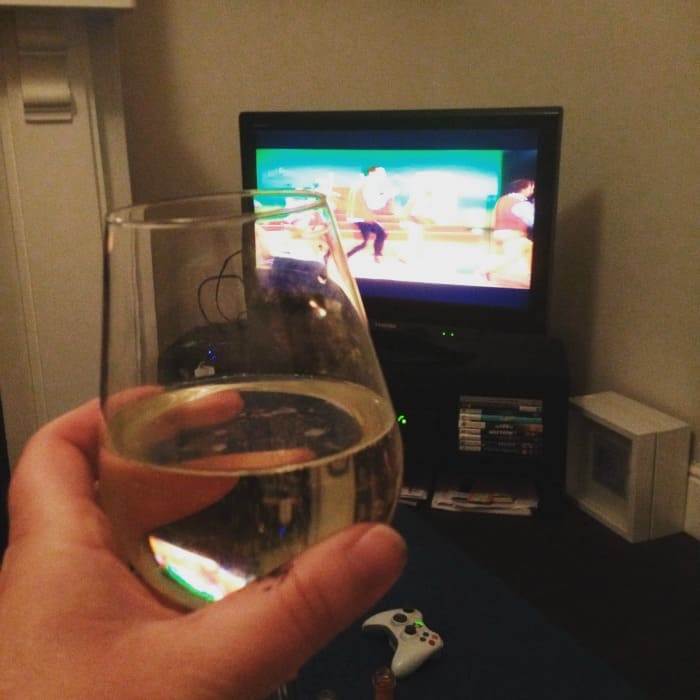 What's Your Oooops Moment?
We got talking about our most embarrassing oooops moments, and my poor sister had suffered only a few days before.  She had had a bump in the work car, and it got a little scratch.  Well that's what she told me anyway.  I really felt for her as she has only just passed her test, and it's a company vehicle.  Oooops is definitely the right word in this case.
I assured her we had all had one of these, and most people have some kind of small accident when they first start driving.  No one was hurt, and very little damage was done, so all in all, it could have been far worse.  In the long run it will make her a better driver.
Don't tell my husband, but my oooops moment was backing into a tree a couple of months ago.  I was in a rush and realised I'd forgot my daughter's swimming kit.  I turned the car round, and didn't realise the big tree behind me, and there was a little bump.  The oooops moment came when my husband spotted a bit of damage to the bumper, and started raging about someone hitting the car and driving off.  Oooops indeed, I thought!  Fancy that happening.
All kinds of oooops moments happen all of the time, and they need not be a big deal with Lights By Tena.
We were provided with a Tena Oooops Moments Girls Night In kit in exchange for this post.