Recently I was lucky enough to be sent the Cantaloop Nursing and Pregnancy Tank Top to review for the blog.  I really like Cantaloop maternity lingerie and have already tried out their nursing bra which I love. The Cantaloop nursing tank top is suitable for both pregnant and nursing Mums and it's definitely something I would have used when I had a bump.

The first thing to say is that the breastfeeding top is super comfortable.  I literally did not know I was wearing it it fitted so well.  There are no awkward bulky seams so it wears really well under jumpers or tops which is perfect for the winter months or if you just prefer layers.
As it's a nursing vest top it gave me discreet coverage of my tummy and other bulges whilst I was breastfeeding the baby. This allowed me to feel more comfortable and confident especially when nursing in public.  The breastfeeding top is worth investing in if you are looking for garments that help with discreet nursing.
The breastfeeding top provides regular and comfortable support, and the straps can be adjusted to the correct size which is really helpful.  I felt supported while wearing the top and whilst feeding the baby.  Obviously breasts change size while you are feeding but the nursing top adjusted to the sizes comfortably.
The nursing bra is integrated into the breastfeeding top which is so convenient.  There are 2 layers inside the top creating support and the Cantaloop clip is easy to undo and fasten with one hand.  It was particularly convenient for going swimming in as there was only one item of clothing to think about, instead of fighting with a separate nursing bra and top.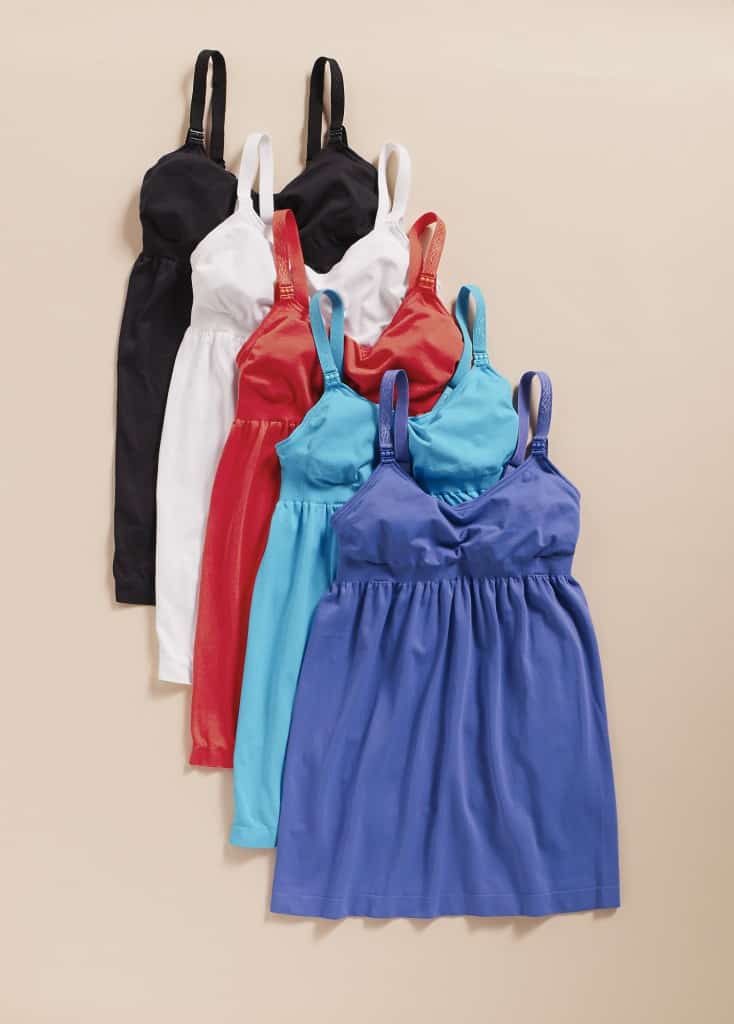 I've worn my nursing top a good few times now, and I really don't know I've got it on.  It also washes really well too.  It's a breastfeeding top I will be using again and again while breastfeeding my baby.  The tops come in a great range of colours so you can pick several to work with your wardrobe while you are breastfeeding. They are also available in 4 sizes including XL.
I was provided with the Cantaloop Nursing and Pregnancy Tank Top for the purposes of providing this review, but all opinions are my own.