When we were offered the chance to review the Shopkins Skyanna Jet it was the obvious choice of toy for my little explorers.  Shopkins are popular with my girls as they love the collectable little grocery characters with their super cute faces.  Shopkins have been one of the best selling collectable toys for the last few years, so I know they are a big hit with lots of children out there.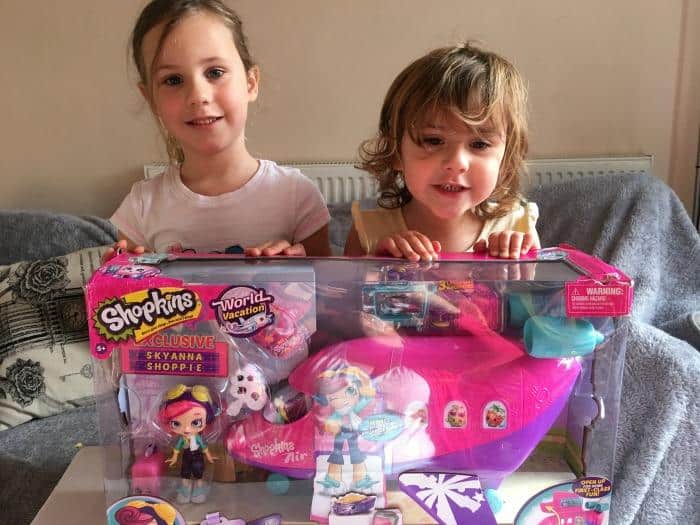 Asda Chosen By Kids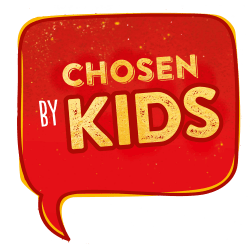 The Shopkins Skyanna Jet is one of the toys featured in the Asda Chosen By Kids range of toys for Christmas.  Earlier in the year Asda asked children across the country to test out a range of toys.  Surveys were completed by parent helpers and Asda collated the results to create a list of toys that children are loving this year.  They asked questions like how did the child react to the toy, did they enjoy playing with it and did the toy seem durable.  Pretty much all the things us parents think about when we are buying the kids Christmas presents I think.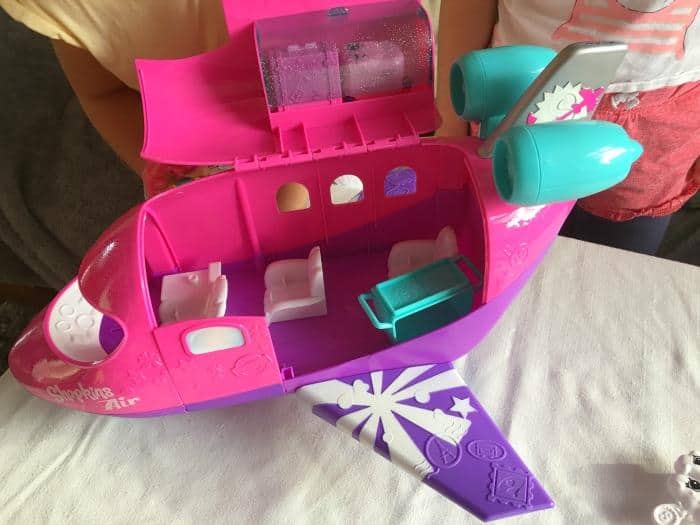 Shopkins Skyanna Jet
From watching the girls play with the Shopkins Skyanna Jet I can see why this toy made the list.  They loved seeing the toy when I revealed what they had been sent to review and I couldn't get the toy out of the packaging quick enough for them.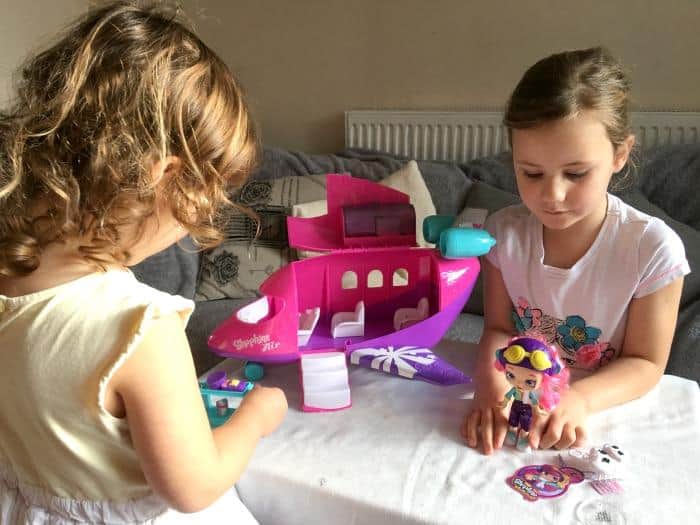 There are lots of imaginative play options for this toy, and the girls set about role playing taking off on holiday straight away.  There are lots of accessories for the girls to play with and the Shopkins Skyanna Jet comes with:
1 Shopkins Air Jet
1 Shoppies Doll
3 Exclusive Shopkins
Suitcase
Luggage bag
Trolley
Passport
Hairbrush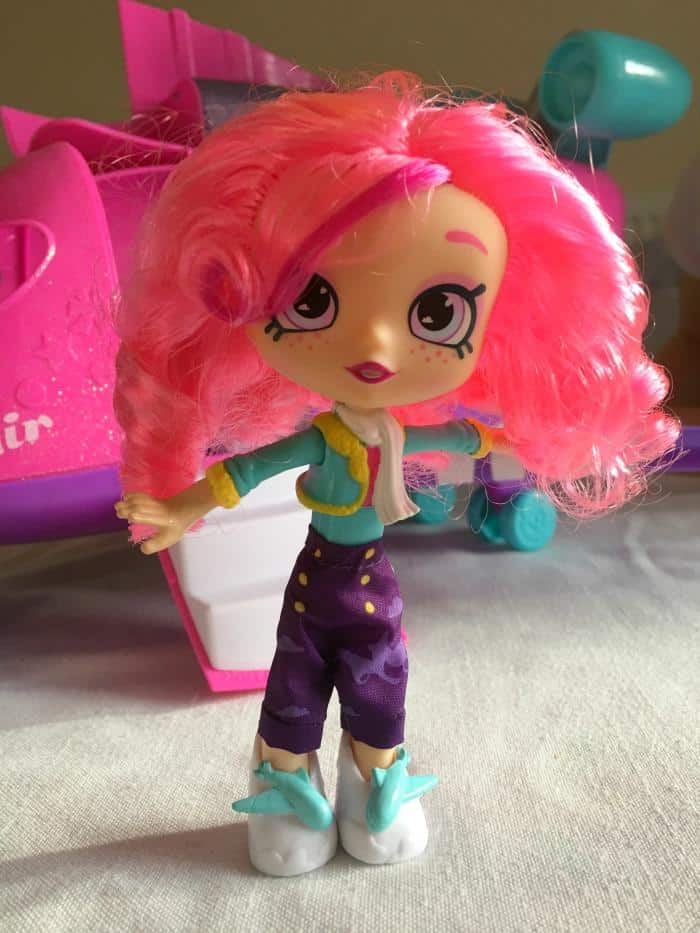 Here's some of the features we loved about the Shopkins Skyanna Jet
Life like plane in great colours
Plane opens for great play opportunities
Functioning overhead luggage compartment
Sliding pilot seat
Rotating passenger seats
Places to secure Shopkins in the plane
VIP card to use with the Shopkins app
Luggage opens
Seating in plane for 3 Shoppies dolls
The girls love their Shopkins Skyanna Jet and wanted to share their own thoughts in their 'Our Favourite Toys' video review.  Take a look and see the toy in action.
We loved the Chosen by Kids: Shopkins Skyanna Jet and can see why it made it onto the Asda list of Christmas toys.  The Shopkins Skyanna Jet is currently on sale at Asda for £40 if it's something you are thinking of getting your children for Christmas.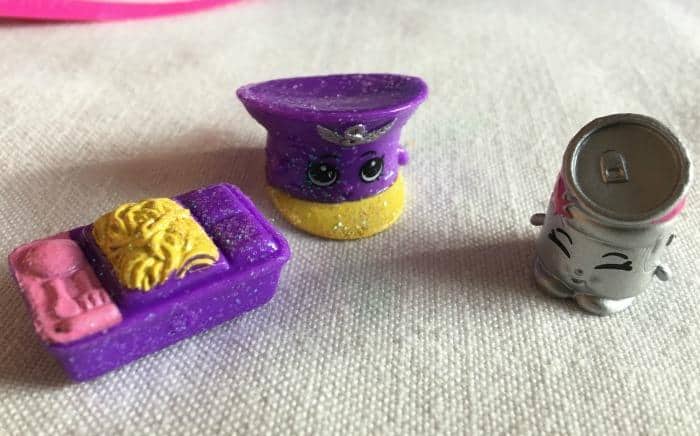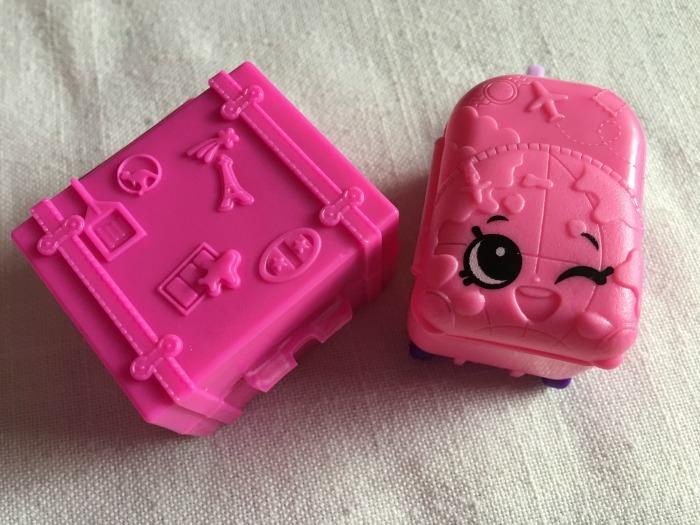 We were provided with the Shopkins Skyanna Jet in exchange for this review, but all thoughts and opinions are our own.