Mum and Dad have had this awesome idea.  They want to take us all to a festival thingy where we hang out in a field and I get to wear my wellies all day!  I love my wellies, so it sounds pretty cool to me.  I think they called it Wychwood, but no witches live there, phew!
They said we might be able to sleep there.  I don't think I want to sleep in my wellies though, that doesn't sound very comfy to me!  Does teddy need some wellies too? There's so much to think about, will I get milk at bedtime, can we take books, and where will teddy sleep?  It's making my head hurt just thinking about it all
Will I Like Camping?
Mum said we get to sleep in a tent outside.  I like my bed though. My duvet has trains on it and it's really snuggly.  Mum said we can take my duvet, and my teddy.  We're going to try sleeping in the garden first.  If that goes ok we can go to Wychwood for 2 sleeps! If I don't like it, Mum says not to worry, we'll visit for the day and it will be just as much fun.
What About Food?
I get really grumpy when I'm hungry, and I like to have my snacks at 10am and 3pm everyday.  My tummy knows exactly when it's snack time, and Mummy knows to as I get a bit whiney.  I hope Mummy remembers to bring my favourite snacks along, because I can also be a bit fussy.
I only drink out of my blue train cup, and I like lots of juice, especially when it's hot.  I like to eat pasta, beans and sausages.  We have a little cooker for the tent and Mummy said she will make my favourite dinners.  Phew, I like my dinners!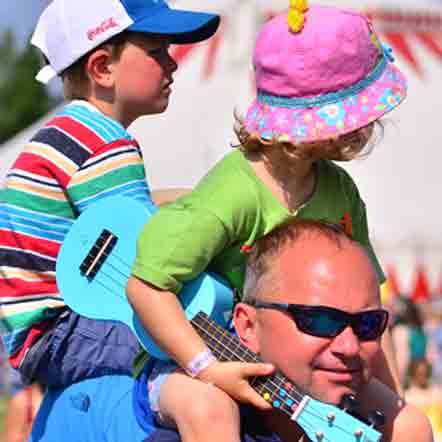 What Am I Going To Do All Day?
I love jumping in muddy puddles, reading stories with Mummy and making things. Mummy said there is lots to do and she will find out what things I might enjoy so we can go to them in the daytime.
I don't like shopping, and she promised me it wouldn't be like going to the shops, and I'm not good at standing around too long either, it makes me whiney, a bit like when I'm hungry.  She said lots of other children would be camping too, and I might get to play with them.  I hope we get to camp next to some of these children, that sounds like a lot of fun.
I Need The Potty!
I'm not very good at queing for the toilet sometimes, and if it's too long I might have an accident.  Mummy always takes my potty, wipes, and fresh clothes out when we go on long journeys.  I think she is going to need lots of these if we are going to be there for 2 sleeps.  I hope she can fit it all in the car!
How Will I Get To Sleep?
When I'm having lots of fun, I really don't like going to bed until I'm really really tired! Sometimes I stay up until 9pm, which is really late for me.  I still like my teddy, and a story and lots of cuddles though, especially when I'm somewhere new.  Daddy said he would give me a special torch to help me see in case I wake up.  Torches are so cool, I've never had one before.  I think I'm going to like camping.
My head is all fuzzy and excited about going to Wychwood Festival.  It's going to be very different to being at home.  Mummy and Daddy said it's like a holiday, and we will relax and have lots of fun and playtime together.  It sounds like they have it all under control, and that they are going to make sure I have a really good time.
If you'd like to find out more about Wychwood Festival, there's loads more information on their website.  We were contacted by Wychwood Festival who asked us to write a post about the event.