I've always thought buying a house is a pretty daunting challenge.  There are so many things to consider and it's such a large amount of money to spend, especially when you consider all the interest you'll pay too. If you're ready and willing to commit yourself to buying a house, you may want to check out something like ImSold Property to get your dream home sooner rather than later.
Despite the sums of money involved we spend very little time looking at what we're going to purchase in comparison to other things we buy.  Think about how long you spend viewing a property in comparison to how long you spend in town on a clothes shopping spree.  Scary isn't it!
Buying a house is an acquisition worth spending time on.  I've bought a few properties now, but when I bought my first home I was very naive.  Now I'm a little more versed in the subject, I thought I'd share with you what I've learnt so you don't get your fingers burnt!
1. Your House Buying Criteria
Before you start looking for a house, have a clear idea of what you would like and what you'd like to spend.  Have a list of essential and desirable requirements.  Do you need a garage, would you like a garden? Are you looking for a house or flat?  Where is it you want to live? Once you've got your criteria use your list to begin your online search on places like Right Move.
2. Be Flexible
When you start your online search you will soon get an idea of what you will be able to get for your money.  You may have to go back to your criteria and make some adjustments if your budget won't stretch to a garage for example or you might have to rethink your location to get a bit more for your money.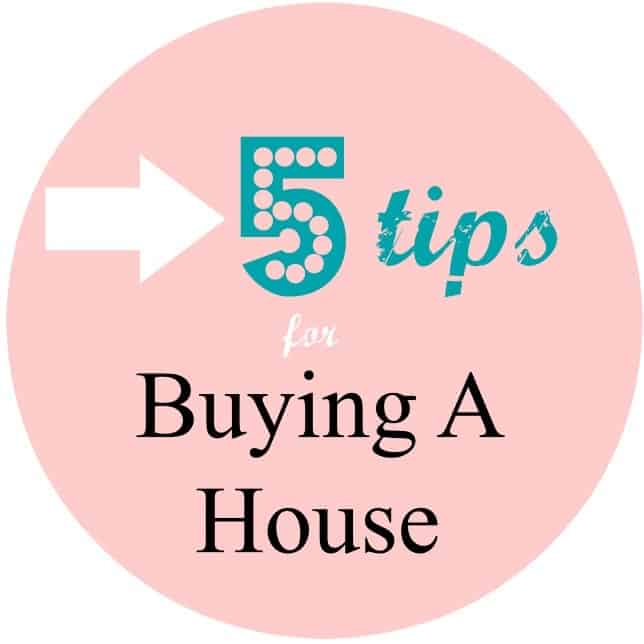 3. Do Your Market Research
Before we bought our latest home I was watching the property market for the area we wanted to live in for over 12 months.  We had moved into private rented accommodation after selling our property because we wanted to take our time.
This put us in an excellent buying position and gave me some powerful knowledge about the property market when it came to the negotiation stage. I knew exactly what properties were selling for and what we could get for our money. It is also worth doing your research in how you go about buying your new house. There are many different ways of exploring the world of real estate, and its crucial that you know the best way to buy (or sell). My friend told me that many real estate investors are now tuned in to the idea of note investing. When you sell real estate notes, investors say you can earn higher returns without the associated risks of the stock market that come with traditional bank mortgage loans. Of course, it is vital that you do the necessary research before making such an important decision
4. The Viewing
This is you're opportunity to find out as much about the property as possible.  The more you can find out at this stage the better placed you will be when it comes to putting in an offer and negotiating your deal.
The look and feel of the property are very important.  Is the home decor modern and up to date?  Will you need to take into account decorating as a part of your budget?
Pay particular attention to the kitchen and bathroom.  Ask when they were last installed.  If they haven't been updated for a while, these are good negotiating points.
Ask for details like when the property was rewired, has the property had a new roof (look at neighbouring properties to see if it might need doing), when was the boiler fitted, has the roof got good insulation? These are all really good things to ask, as you want to make sure that there is proper air conditioning for example so you don't get any problems (such as a sinus problem). You can check out this article here about air conditioning and sinus problems for more information on what you should be aware about in this potentially new home of yours.
It's worth looking at other properties and seeing if they have been extended or upgraded.  This will give you an idea of further potential for the property.
Always go back and have a second viewing.  You might see a property you really like in a different light second time round.  Use the second viewing to think about your families needs in terms of space and furniture.  Try to see beyond the lifestyle of the current occupants as things will be completely different when your living there.
5. Putting In An Offer
This has to be the most daunting part of buying a house and it's worth remembering from the outset that the Esate Agent is working for the vendor.  If you don't have a property to sell then you're in a good position.   Don't for get the vendor and the Estate Agent need you to complete the sale.
Put an offer in that is low to begin with, and be clear what you expect to be included in the sale from the beginning.  You can ask for things like carpets and curtains to be included.
If your offer is rejected, it maybe reasonable to increase it, but use what you gleamed from the viewings to be clear why you don't feel the asking price is appropriate.  It can be useful to use house price indexes like this one to demonstrate what other properties have sold for in the location.
Don't feel pressured into making a decision on the phone.  Estate agents will apply a lot of pressure to get a sale, and sometimes it's worth saying 'can I get back to you', to give yourself chance to think about your response.
It can be a minefield buying any property, so don't be afraid to take your time and stick to your guns when it comes to getting the best deal for you.  If you have any tips, I'd love you to share them in the comments below.
Collaborative Post