Poor credit score?  What on earth does that mean?
When I was younger I had no financial intelligence whatsoever.  I didn't have a clue about budgeting, finances or even what a credit score was, let alone a poor credit score.  I certainly didn't understand how important it was to have a good credit score.  I had no concept of the consequences that making poor financial decisions could have on me in the long term. As a result I made some really bad choices.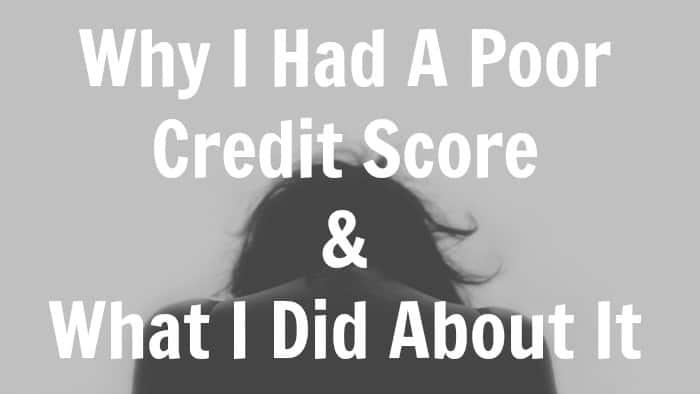 Why Did I Have A Poor Credit Score?
It all started when I went to University.  All of a sudden I was in the big bad world all by myself and there were lots of people willing to give me money.  I took out the usual student loans but I also took out a number of student bank accounts.  These bank accounts came with free overdrafts.  I pretty much worked my way down the high street and ended up with several used overdrafts.  I enjoyed spending them but paid little thought to how I was going to pay them back.
There came a point where I couldn't pay these overdrafts back with my student income and the banks handed the debts over to credit collection agencies.  In the early days I missed lots of payments and tried to duck and dive my debts by moving around a lot.
Eventually these debts caught up with me and I would have to start paying them back, else my financial future would look pretty bleak.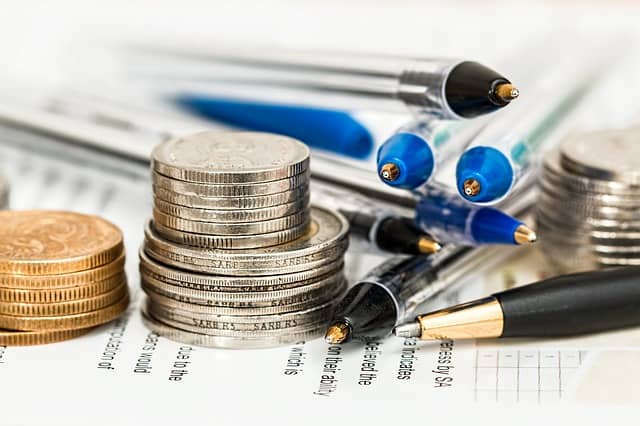 How Did I Fix My Credit Score?
Partly, my life changed considerably and I knew I had to grow up quickly.  I was 22 years old and I was going to have a baby.  I had to start being financially responsible.
I secured a home with a local housing association and now had a settled address.  I joined the electoral role and I was registered at this property for about 5 years.  It turns out lenders like it if you stay in one place.
I stopped applying for ridiculous amounts of credit.  By this point there was no way I'd get past the approval stage anyway.  I focused on paying back the debts that I had instead and learning to live within my means.
It didn't happen overnight, but I could see things were starting to improve.  My debts were reducing and I was feeling a lot happier about my financial position.
Now that I had a family I was starting to think about things like, what if the washing machine breaks down or what if we need some new furniture?  There was going to come a point where I might need to ask for credit again.
Building Up My Credit Score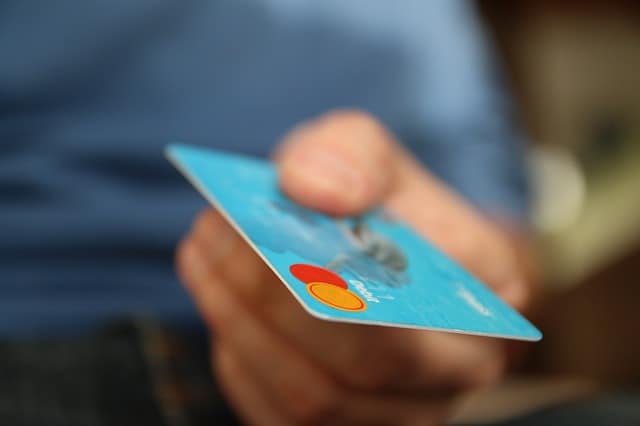 Having no credit at all can be as bad as having a poor credit score.  There came a point when I needed to apply for some credit for some household items.  Saving up was impossible as I had so many outgoings.
I applied for a small loan that I could manage and was able to pay back at a rate I could afford.  If I was in this position today I would look at a company who offer flexible guarantor loans to people who have had poor credit history.
For someone like me who had got into such a mess I would have really appreciated the extra security that a guarantor loan would have given me.  No one wants to get into trouble with money, but sometimes life deals us some harsh blows and we can be back to square one before we know it.
My Credit Score Improved A Lot
From taking those first steps to improve my credit rating I knew I was on the right path.  I was able to build up my credit score and restore lenders faith in me.
When my son was old enough I secured a full time job, funnily enough with the same housing association that had given me a home a few years earlier.
I found that lenders started to treat me differently now that I had been in a settled address for a while and I had permanent employment.  It wasn't that many years later that I was successful in applying for a mortgage and was able to purchase my own home.  Taking out that first small loan was the first step to turning what could have been a very bleak situation around.