So Princess started school this week, and so far everything has gone OK.  She was so excited about going, that we were literally counting the sleeps before she was due to start.  She would have worn her gingham dress and school shoes every day if I'd have let her, but I gave into my self consciousness about walking around with a girl in her school uniform all summer.  Perhaps I should have just gone with it.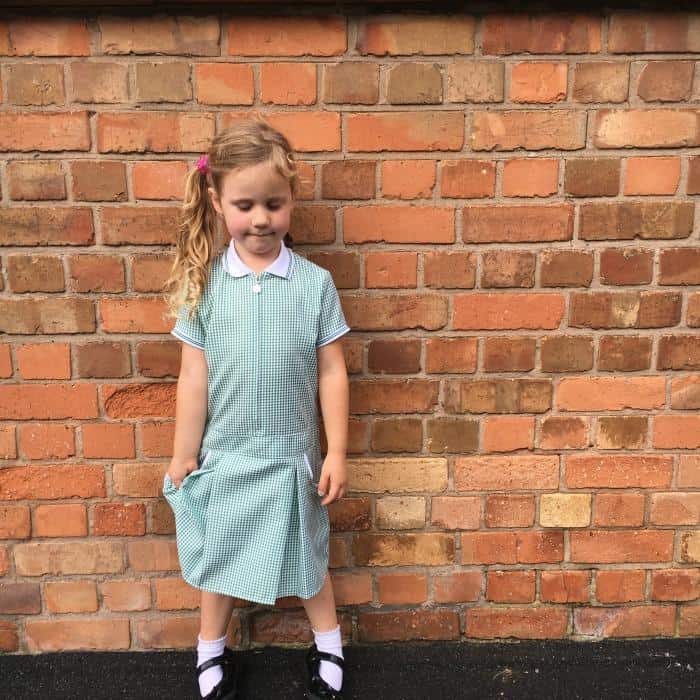 So Monday has come around again, and I'm still getting used to the idea that she is going into school.  We have a rather long transition period for settling in at our school and for another week, Princess is only going in for 2 hours in the afternoon.  As I sit here and try and plan out our day, I'm like, oh and don't forget she's got to be in school for the afternoon.  It doesn't feel like we've got started yet, as we haven't really done a proper morning school run.  I think then it will hit us, well me as I scrabble together everything she needs while encouraging her to eat her jam on toast and clean her teeth.  I can hear myself repeating the same phrases again and again already.
After her first day, I asked her what she thought and she said 'school is brilliant, there is so much to do!', she was full of enthusiasm and I was so pleased that it had lived up to her expectations.  She's gone on to be given two stickers this week for good behaviour.  There seems to be some kind of chart, and when you reach the star you get a sticker at the end of the day.  It's one of these where you all start at the same place, and you move on the chart depending on how things have gone during the day.  I'm so pleased she has achieved two stickers in her first week.  It's such a good start for her and a good boost for her confidence.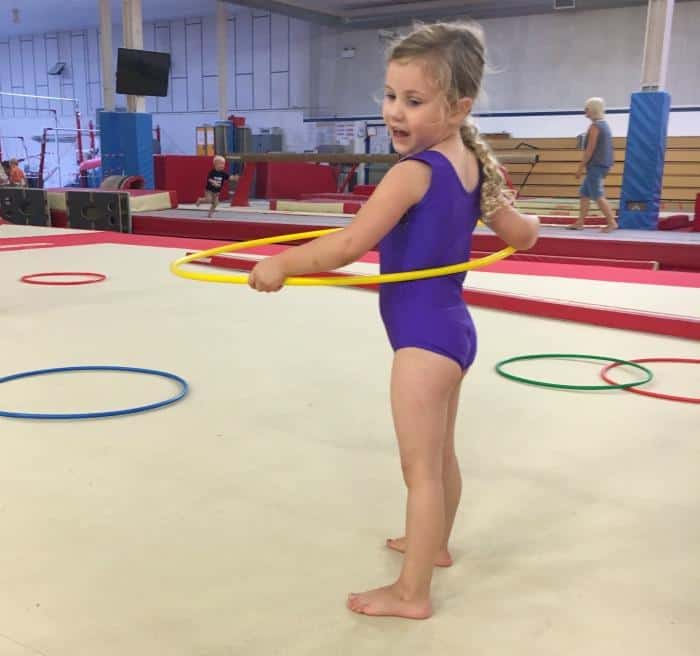 School has gone so well, but it seems that we are still having issues getting her to settle into her new gymnastics class.  This week she got so upset before even leaving the house, she didn't even get to the building.  We are convinced something has happened in this class to unsettle her, and she has told her Daddy that someone has said something unkind.  Our daughter can be incredibly confident, but in the next breath incredibly vulnerable and whatever has happened has stuck with her.  I've talked to her coach about it and will continue to talk to Princess about not letting unkind people put of us of doing things we love to do but I think this is going to be quite a long journey for her, but also a very important lesson.
I can understand it with all the changes that are taking place in her life at the moment, and it needs a few months for everything to settle down I think.  I just hope we get her to love going to gymnastics again as much as she loves going to school and doing her other activities.  If you have any advice, please do share it in the comments below, as we really do need all the help we can get with this one.