I would definitely call myself curious by nature, and back in October I decided to reach out to Zena's Suitcase followers on social media and ask them a few questions about their holiday planning for 2018.  I was delighted to get so many responses and the information that everyone one shared with me was really interesting. If you were one of the people who completed my survey, thanks so much for sharing your thoughts and I hope you enjoyed your virtual cake 🙂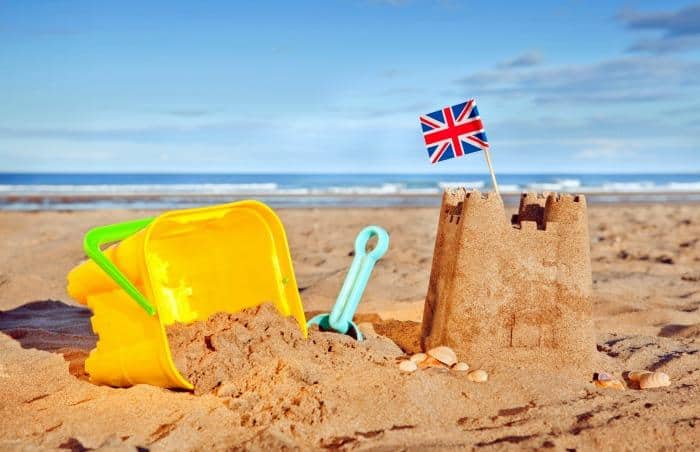 When Do Families Book Their Holiday
From the families that completed the survey, 75% had not booked their 2018 holiday yet.  The most popular time to book the family holiday is between January and March of the year of travel.  If you are looking to get started in family travel blogging, this is pretty useful information.
Price is still the biggest factor when families decide where to go on holiday, and finding a child friendly destination is the second biggest consideration for families.  Finding a holiday with access to children's activities and is close to the beach came after.
Europe is still a popular choice for family holidays, with guaranteed sunshine still drawing a majority of families to popular beach resorts in places like Spain and Portugal. However, more people are definitely choosing to stay in the UK and the idea of a staycation is very much on trend in 2018.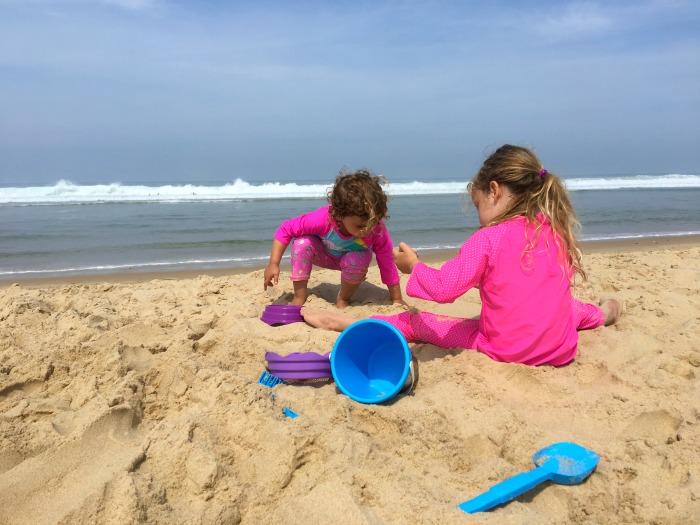 The Influence of Family Travel Blogs in Buying Holidays
I couldn't resist but ask my followers if they found reading a family travel blog helpful when it came to booking  their holiday and deciding where to go.  As an influencer it is incredibly helpful to understand what people value about reading holiday reviews and the comments I received were incredibly insightful.
Here's what families felt they gained from reading travel blogs before booking their holiday:
If it's an area I am not familiar with, it helped me decide if it's somewhere we will all enjoy. Not as difficult now but when I had a toddler, an eight year old and a 15 year old I needed things that they could all do and family travel blogs are invaluable for their feedback/ posts on different places in a way that a brochure or travel agent could never be!
I love to know the insider hints and tips I get from travel bloggers when researching my holiday.
Trip advisor is all well and good but you don't always know if the man who's complaining about the noise was also accompanied by a toddler and 5 year old — knowing that the writer is in the same position as us (or nearly) is more useful for knowing more about the place before we go.
It helps to give me a feel for the place and put some locations on the map that I wouldn't otherwise have thought of.
Nothing better than a families point of view on a family holiday.
To learn about others experiences at the destination and any tips or tricks to make our holiday easy and stress free.
What really shone through in the responses from my readers was that they valued the up to date information they could access from family travel blog reviews.  They also loved the insider tips they got from real people sharing their honest experiences of the same holiday.
The independent nature of the review helped no end, and clearly family travel blogs are an important factor in booking holidays with 63% of readers confirming they read these reviews when booking a trip.
As someone who shares family travel reviews I loved reading how much my blog posts are helping families making the most of their quality time together and that they help things to go more smoothly.  When travelling with kids I find it helps to gain as much information as possible about the holiday so that we can get on and enjoy the experience. Reading travel blogs really helps speed up the 'finding your feet' aspect of the holiday so you can get stuck into the important business of having fun.
There are some great blogs out there at the moment, just take a look at Travel Loving Family who shares honest accounts of her families trips and helpful travel guides.  She's one of many writers inspiring parents to get out there and explore the world with their kids.
What do you think of family travel blogs or travel blogs in general? Have you booked a trip or made plans based on what you have read online?  Please do leave a comment below as I'd love to hear your thoughts.
Family Travel Trends 2018

For further information about this survey, please use the contact form provided.