Wearing jewellery is something that has really changed for me over the years.  When I had more time on my hands I would change earrings and necklaces regularly to match whatever outfit I was wearing that day.  It was more about fashion than connection back in those days.
There came a point when wearing jewellery changed, and I can't pinpoint exactly when it was.  I suspect it's been a gradual journey influenced by the changes I've experienced in my life.  I know that having a family and children of my own is a huge factor.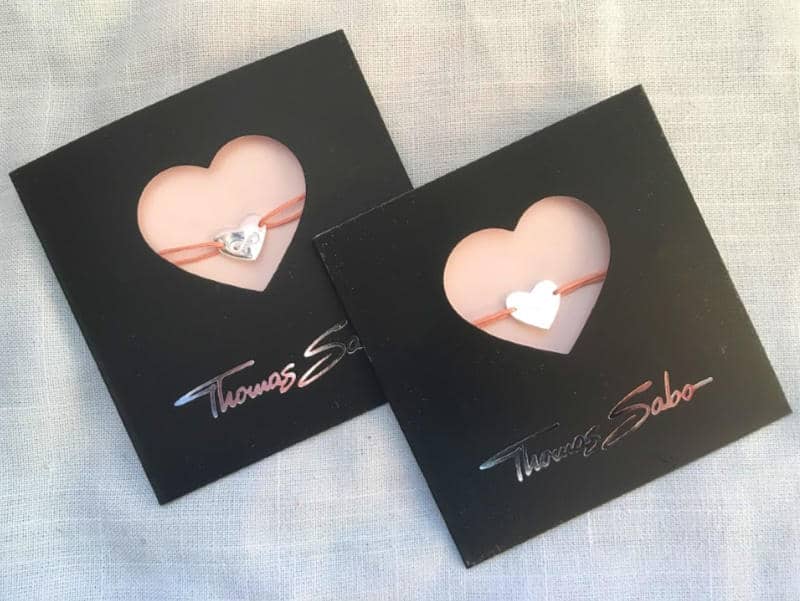 Having children makes life so much more meaningful than it was before.  Having a connection to another person in such an unconditional way completely shifts your mindset.  My family are without a doubt the most important people in my life which I'm sure will come as no surprise to you.
When all of my children were born, I pretty much spent every hour of every day with them for a considerable time.  As they have grown things have changed to the point where I have a son living away from home for most of the year at university and now both the girls are in full time school.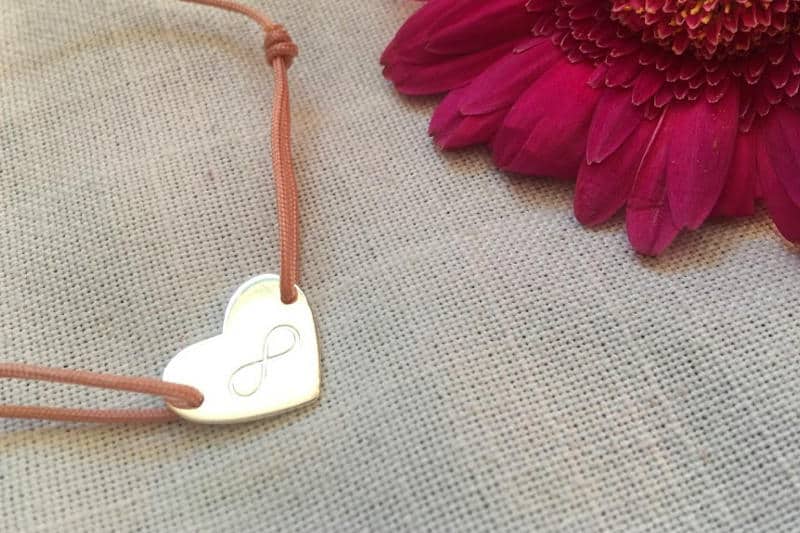 There are times when I'm away from my family, whether it's because of my love for solo travel or because of work.  There are times when work takes my husband to London, Europe or even the US.  When these events happen in our lives, it's still important for me to feel connected to each and everyone of my family.
I have found the way that helps me feel connected to each of the children and my husband is with the engravable jewellery I wear.  Having jewellery that helps me feel connected to them takes me to a very happy place no matter where I am or where they are.  No matter where we happen to be we are very much a family and that is something I'm incredibly proud of.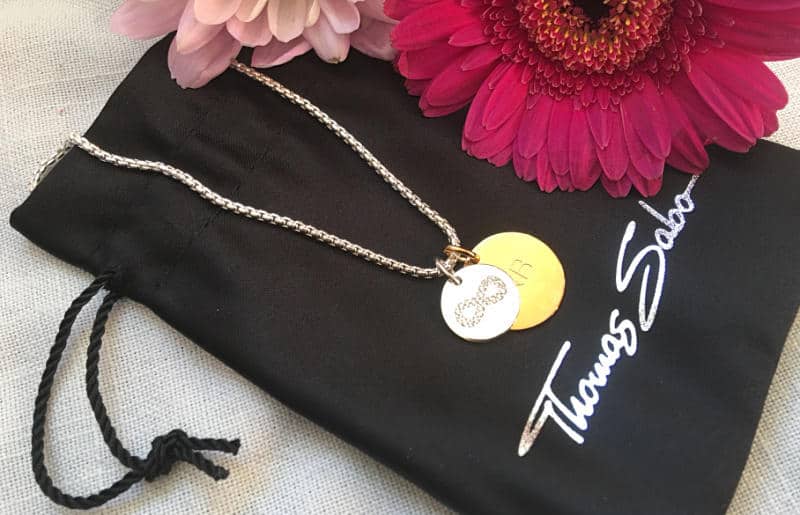 My daughters adore the fact that I wear a Thomas Sabo necklace with an engraved pendant with their initials on.  I also have the pendant for infinity, which I hope speaks for itself.  They play with it most days when we have cuddles and these are moments that I literally adore.  When I am away from them, just holding the charms comforts me when I find that I'm missing them or wondering what they are getting up to.
Because they also feel so connected to the necklace and love to see me wearing it, it seemed like a lovely way to introduce them to the idea of wearing their own jewellery.  They now have a 'Little Secret Infinity' friendship bracelet each with the same symbol as my necklace.  They love that there is a connection between their bracelets and my necklace and they can enjoy the same comfort when I'm away from home too.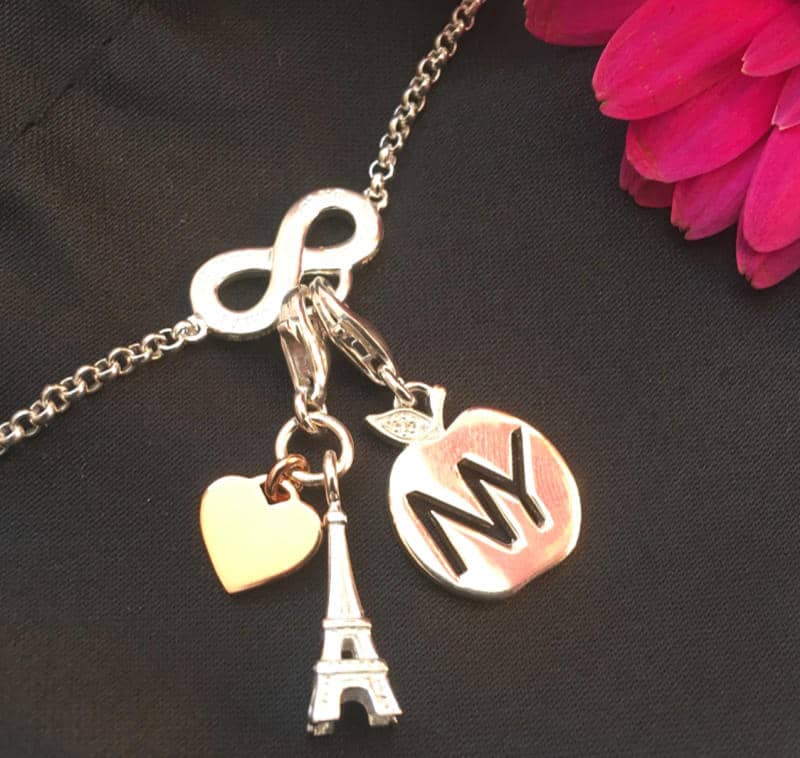 It was easy to represent the girls with Thomas Sabo jewellery, but when it came to my son it seemed like more of a challenge.  He's of an age where jewellery needs to be more creative.  Sadly the days of him sitting on my knee and playing with my necklace are long gone.
The silver charms from Thomas Sabo seemed more appropriate to represent the connection between us.  They are more visual and can be used to add to our family story.  I love the Country & City charm collection and there were a few pieces from here that help tell our story.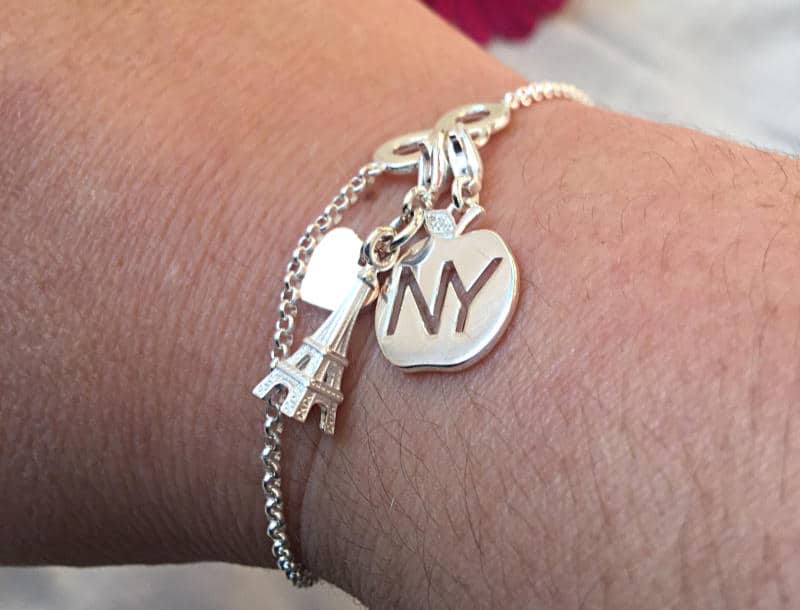 As you might have guessed if you have been following Zena's Suitcase blog for a while, I do like to travel.  One of my most memorable and significant trips was visiting New York with my son before he left for university.  We also have a strong connection to Paris.  I was able to represent both of these amazing cities on my bracelet and wear a piece of jewellery that helped me feel connected to my oldest child also.  I don't think this would be possible with many jewellery collections, but Thomas Sabo has so many themes, I think they can help tell many stories.
The beautiful thing with jewellery like this is it lasts and creates it's own memories.  There will come a time when it's ready to be passed on, and I'm certain that each of my children will derive a huge amount of comfort from the memories they hold for them when it comes to their time to own them.
I received a selection of jewellery from Thomas Sabo to be featured in this post and I have received a payment for my time, but the story and connections discussed here are very real.