Isn't this time of year just perfect to add some new family games to your collection?
We have been trying our 2 new games from TOMY and wanted to share all the fun we've been having.
Burp the Baby Game
I'll kick off with Burp the Baby.  I wasn't sure what I was going to think about this game to be honest.  The baby is far from cute looking isn't it!  I guess that's the point.  He's a funny baby really and there's nothing cute about him when he spits in your face!
After hearing all the screams of laughter from Brook and Indie I realised that actually Burp the Baby was just perfect for them.
It's so simple to play.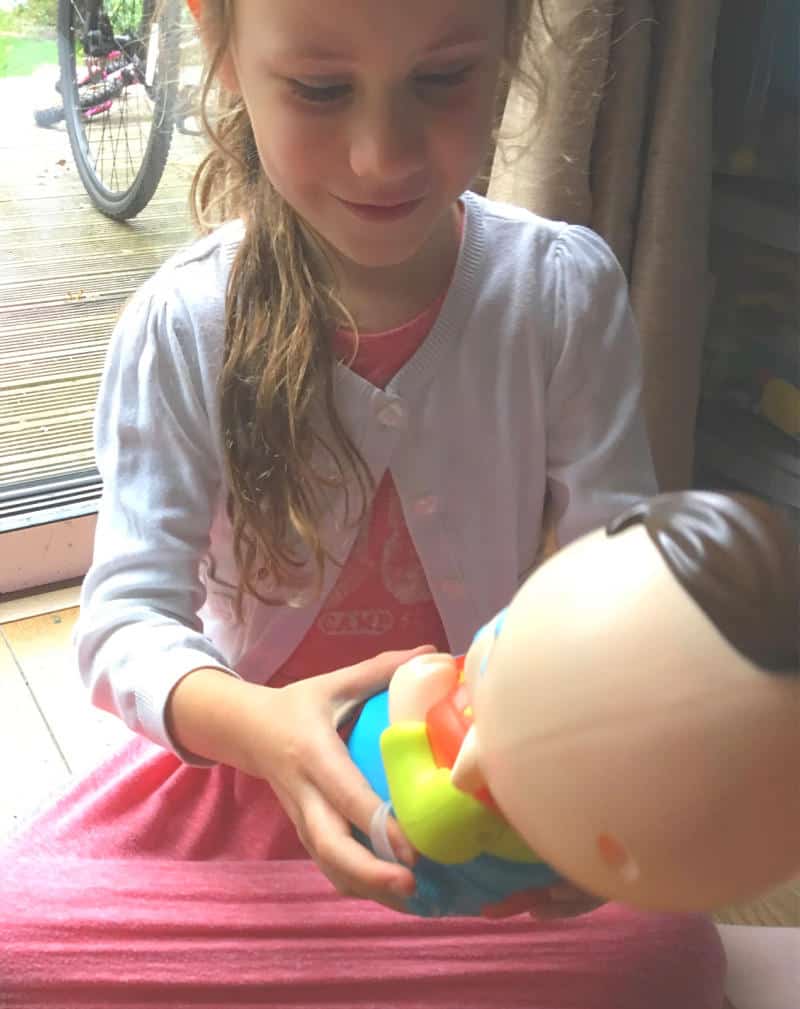 You fill him up with water and pass him round when he starts to cry.  As each person takes their turn, they try to Burp the Baby and get him to laugh. If you are unlucky, he might start crying again!  If that happens to you, you have to burp him until he starts to laugh again.
If it doesn't go so well Baby Bob spits at you and you are out of the game.  The spitting part is the most fun and generated all kinds of laughter and hysterics from the girls regardless of whether he spat at them or me.
Baby Bob has quite a jet on him too, so be prepared to get a bit wet during this one!
Run Around Hamster
Run Around Hamster was also a lot of fun! I would certainly say this game is more cute and the little hamster is just adorable.  Brook and Indie definitely took a shine to him and would play with him without the game to be honest.
I think I might have to buy him his own ball!
In this game everyone takes turns sending Hammy into retrieve food.  If he brings the food to your side of the board, you get to keep it.
You then send him back in for more.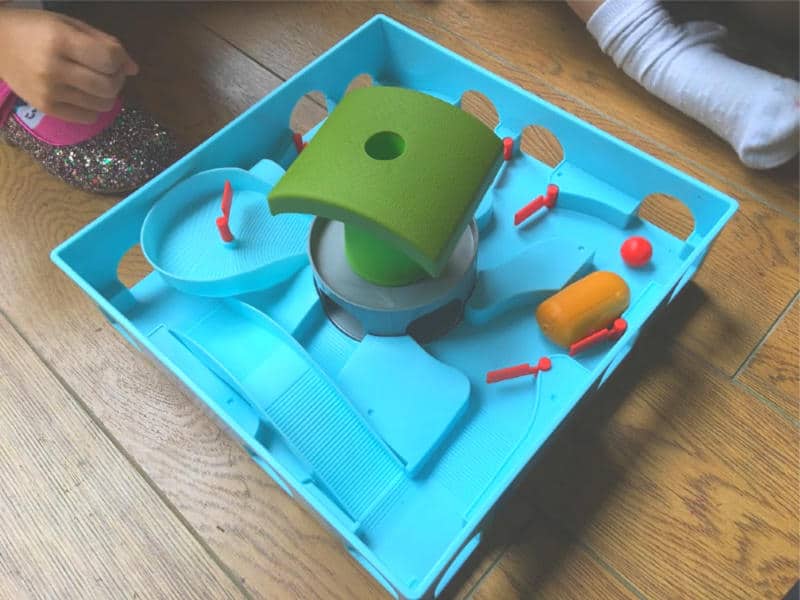 When Hammy has collected all the food, the player with the most in his pile wins.
This game really didn't take long for the girls to grasp at all.  The hamster is super quick as well so cue more squeals of excitement from them both.  As a fun simple game for children I would happily recommend this for children this Christmas.
Board games are such a tradition aren't they, and they are really making a come back.  It's great to see these new games that young children can enjoy so that they grow up with the same love of board games we did when we were younger.
TOMY Games Giveaway
If you would like to win these two fun games from TOMY then I've got a lovely surprise for you! You can win Burp the Baby and Run Around Hamster just by entering the giveaway below. Competition ends 14.12.18.  Other T&C's apply.
We were provided with Burp the Baby and Run Around Hamster for the purposes of this review but all thoughts and feelings are our own.