Have you heard of Yelloh! Village before?  If you have been reading the blog for a while you might remember that we went on holiday to Yelloh! Village Les Grands Pins in France last year and we made such wonderful memories together as a family so I'm really excited about today's announcement on Zena's Suitcase blog.
Yelloh! Village are the purveyors of the outdoor luxury hotel and have 81 sites across France, Spain and Portugal.  Their camp sites are renowned for great facilities and excellent services and we can certainly vouch for this given our holiday near Bordeaux last year. I've met other people who have been on holiday at Yelloh! Village sites, and they have also had a very similar experiences to us so they are definitely getting something right.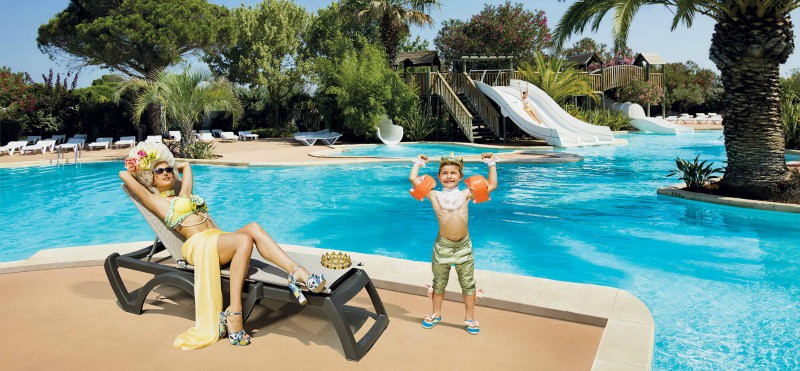 We were really impressed by the standard of accommodation on our holiday.  Yelloh! Village call them cottages but we would call them a lodge if we stayed in something similar in the UK.  They are self contained independent cabins, with decking and outdoor seating and often a small garden for the children to play in.  Inside is usually equipped with a full kitchen, bathroom and separate bedrooms and a lounge area.  They make for a very comfortable glamping style holiday in my opinion.
It's the park facilities and activities that really take the Yelloh! Village experience to the next level though.  At Les Grands Pins we were really impressed with the pool, which had slides, a splash park and a lazy river.  The kids really enjoyed the pirate ship play area and the fact that the beach was just a 5 minute walk away was an added bonus.  They also provide kids clubs, water sports and evening entertainment, so there is something for everyone.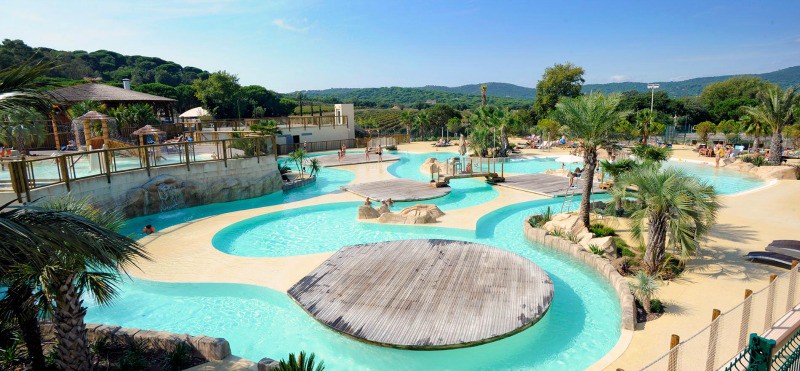 Win a 2 Night Stay With Yelloh! Village
Yelloh! Village are committed to providing all it's guests with a great holiday experience and they want to make sure they are getting it right.  They know there are a lot of us from the UK who will be visiting Yelloh! Village sites in the coming months and years, and they are interested in knowing what we look for in a great holiday.
They have created a Luxury Camping Barometer and they are asking us to help complete it and shape the future of outdoor luxury holidays across their sites.  If you have your say on the Luxury Camping Barometer you will be entered into a prize draw on 20th July to win one of three 2 night stays at a Yelloh! Holiday Village of your choice.
This could mean the chance to win a luxury glamping weekend break in Europe for you and your family, or perhaps you could extend your holiday if you are already booked to stay with Yelloh! Village or planning a holiday with them in the future.  Which ever you decide this is an exciting prize and I wish you all the very best of luck.
So you can get cracking, you can complete the Luxury Camping Barometer here.  For terms and conditions for entering the giveaway, refer to the Yelloh! Village website.
This post was written in collaboration with Yelloh! Village