Gifted  
Never has there been a more popular year for sending people gifts when you can't see them in person. With employees working from home and friends and family not able to get together for celebrations and milestones, appreciation gifts have never been so important.
If you have been looking for employee gift ideas or thank you presents then Wellbox could be just what you are looking for.  They have an excellent range of presents including seasonal gifts and health and mental wellbeing boxes.  If you feel it's time to show your appreciation for your team for all the hard work they've done remotely this year in what has to be a challenging set of circumstances, you will find exactly what you a looking for at Wellbox.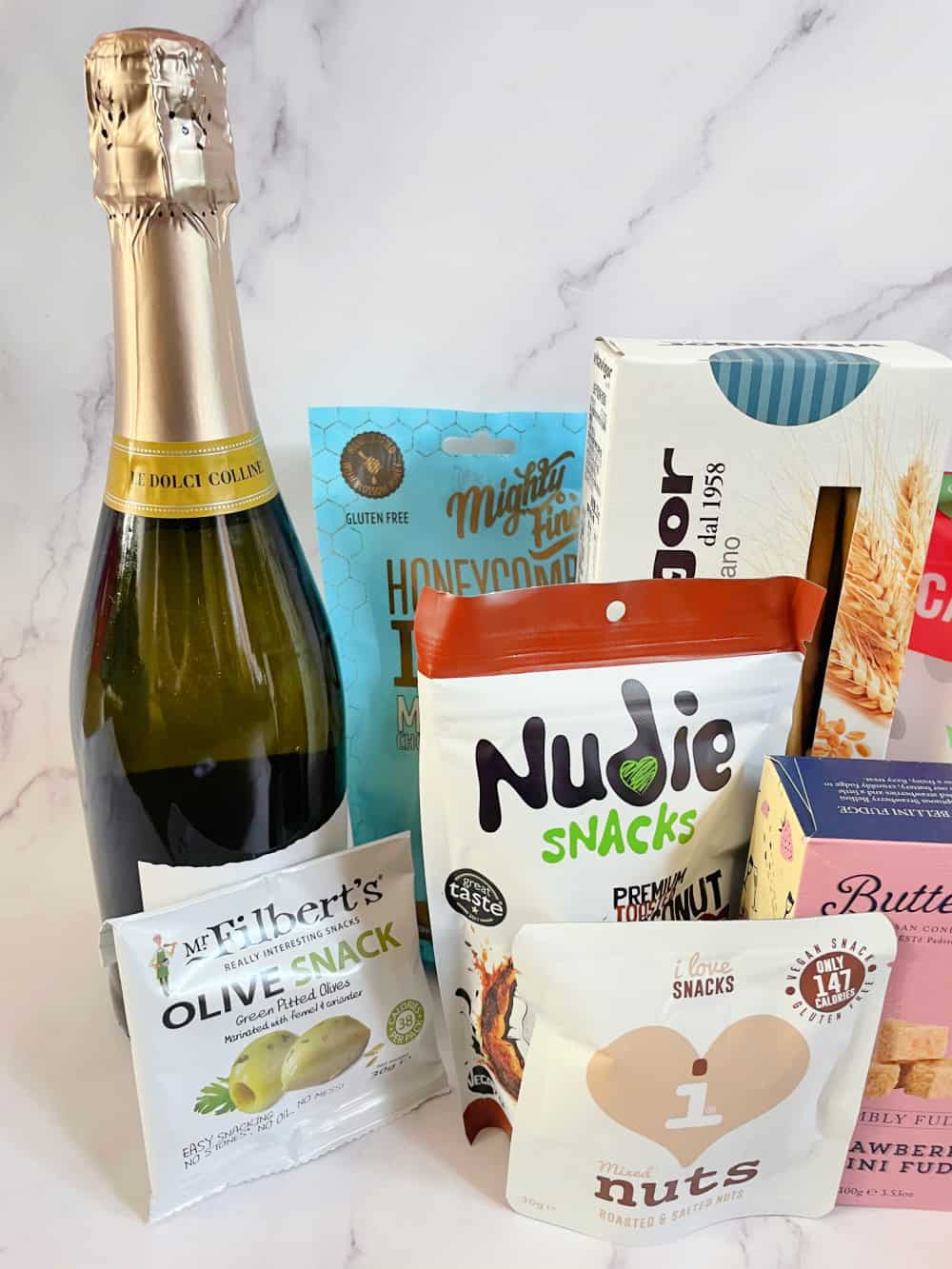 Not only is Wellbox a great place to find the perfect staff gifts, it's also a great way to donate to charity too.  Wellbox know that the public sector and government organisations struggle to help everyone in need, so they make charitable donations for every gift sold.  It could be to provide a meal for a person in need or a direct donation to a charity like mind. Wellbox is a great choice for staff appreciation gifts as not only do they show your team that you care about them but also that you care about the vulnerable groups in our society too.
The gifts and hampers are not only great for employees, but for any friends, family or group that you want to show your appreciation too.  With zoom parties being such a big thing over the last year, Wellbox have a lovely selection treats that can be sent safely for people to enjoy at home.  It could just be a hamper to share with their family or a treat to help them enjoy an online event with.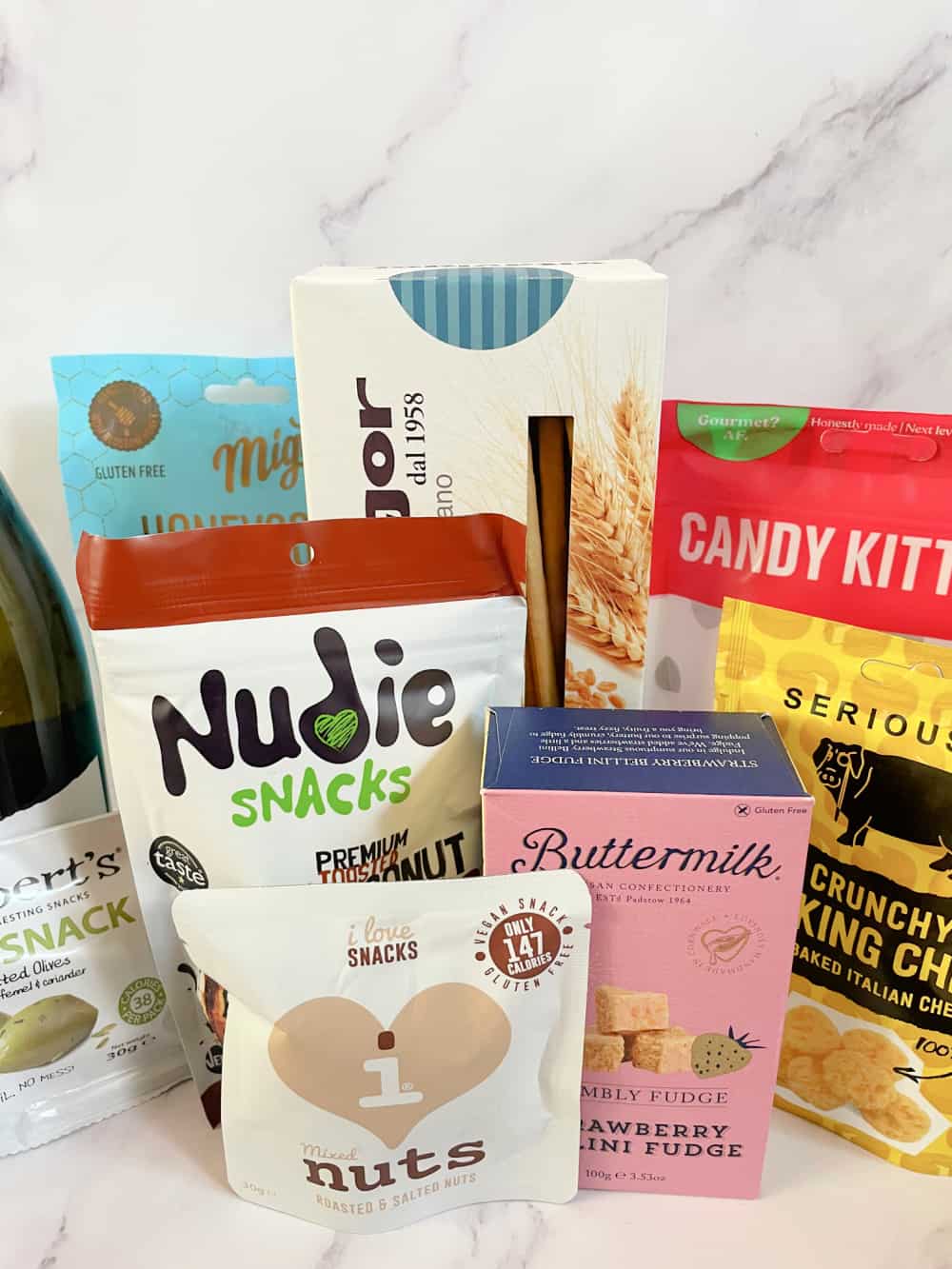 The lovely people at Wellbox were kind enough to send me the lovely Entice Hamper to share with my family at home.  This lovely gift is packed with 11 items including a bottle of prosecco and a range of yummy edible treats that everyone will love.  The children will enjoy the sharing pack of Candy Kittens and Might Fine honeycomb bites while I will be tucking into the Italian olives and Serious Pig baked snacking cheese.
This gift hamper is going to make for a very special movie night!
Here's the full list of treats included in the Entice Hamper:
– Prosecco DOC Extra Dry Frizzante 75cl (or a 75cl Non Alcoholic Bottlegreen / Belvoir Presse)
– Candy Kittens Gourmet Sharing Pack
– Vita Vigor / Grissini Breadsticks
– Mighty Fine Honeycomb Bites
– Buttermilk Cornish Fudge
– I Love Snacks Mixed Roasted Nuts
– Serious Baked Snacking Cheese
– Nudie Snacks Salted Caramel and Cocoa Coconut Chips
– I Love Snacks Italian Olives
– Lovecorn Sharing Pack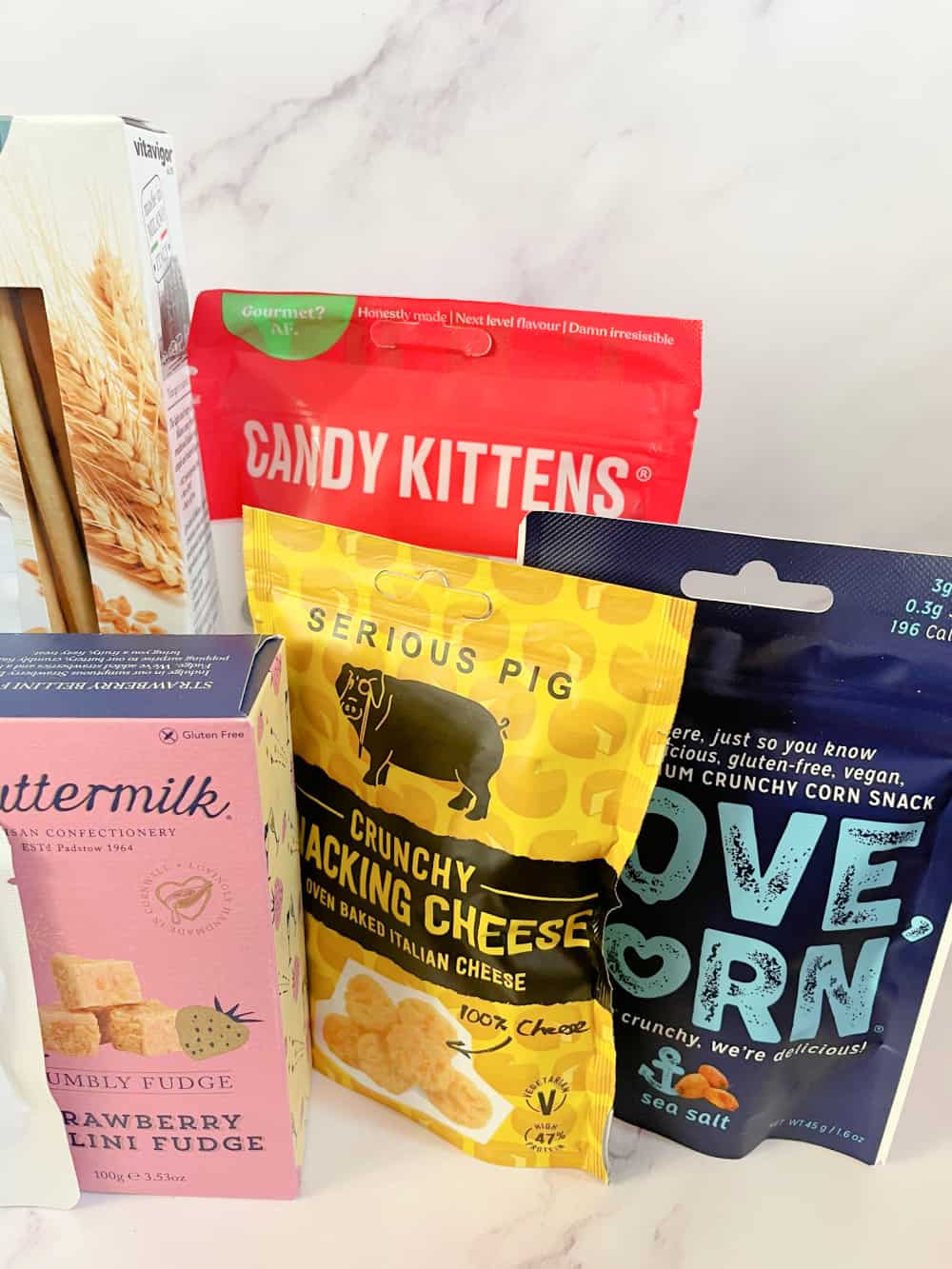 As well as all the above, the hamper also includes a Serene Inspirational Affirmation Card and a donation of 1 meal to a local person in need.  If your friends, family or employees have any dietary requirements or would prefer a non alcoholic hamper, there is also the option of modifying these options!
Wellbox Giveaway
Not only were Wellbox kind enough to send me one of their unique gift hampers to try, but they have also provided another Entice Hamper for one lucky Zena's Suitcase reader to enjoy.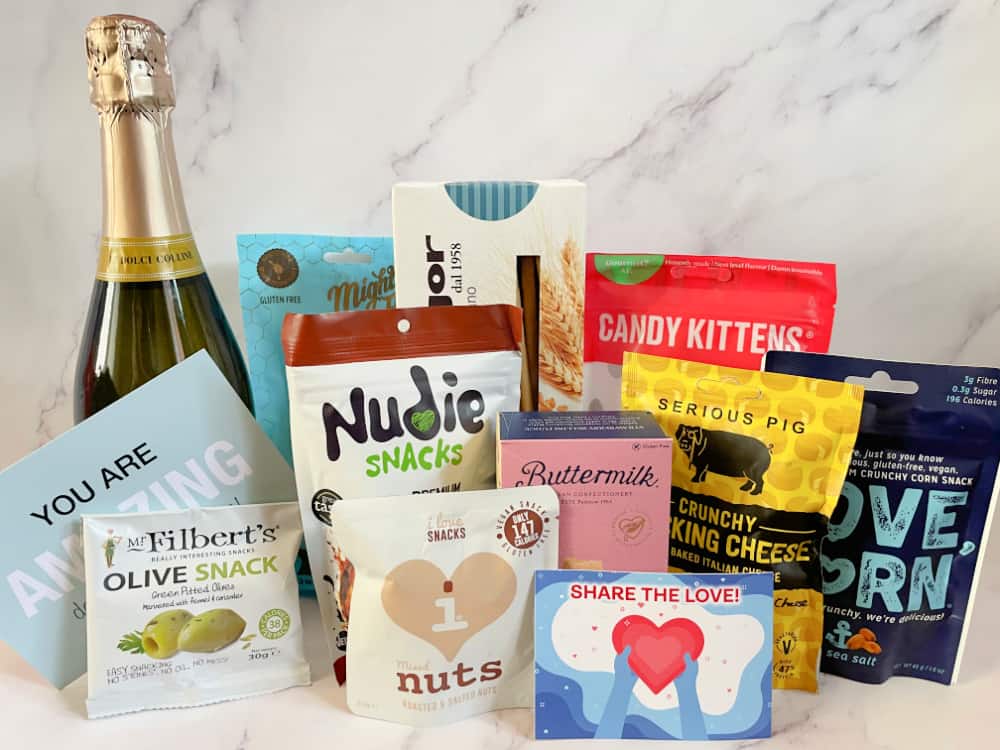 If you would like to get your hands on all the yummy treats above to either enjoy with your family or gift to someone special in your life, all you need to do is enter the Wellbox giveaway below!  You can unlock more ways to enter to increase your chance of winning this awesome prize!  Good luck everyone!
Thanks so much for entering!  Giveaway ends 28th April 2021.  Other Terms and Conditions apply.