Lets get outside with this free spring scavenger hunt for kids!
March, April and May are the perfect time for a printable spring scavenger hunt activity. Getting outside is a great family activity, it's not only great for getting some exercise, but it helps improve mental wellbeing too.  Don't you agree?
My kids scavenger hunt printables have been very popular, so I've designed a brand new spring nature scavenger hunt to help you keep the kids entertained whilst you are out enjoying nature. 
This spring scavenger hunt printable is great for young children. Just give them a pen and a clipboard and they will be raring to get outside to tick off everything that they can find. It will also help spark some great conversations about what you see.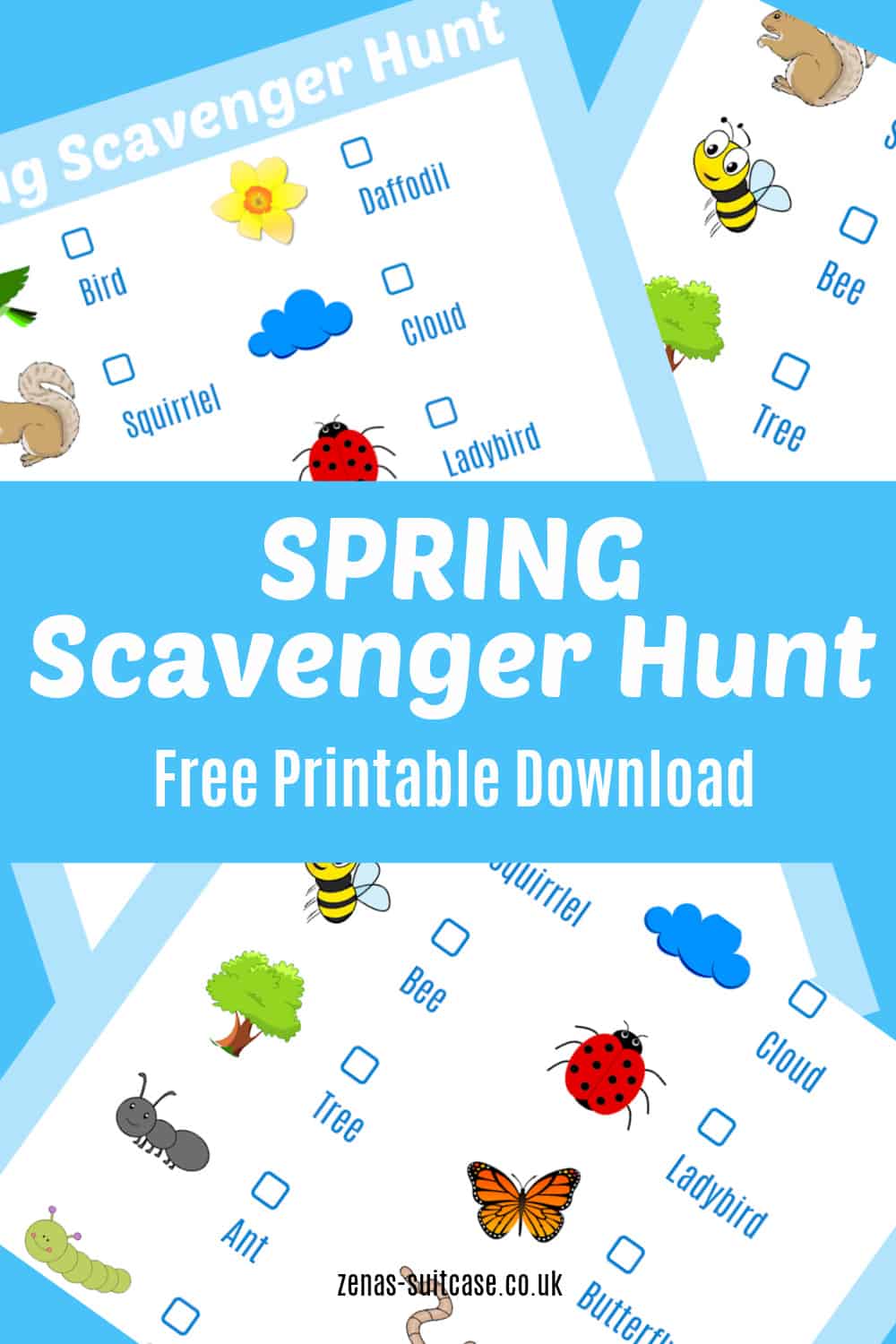 Why a Spring Scavenger Hunt for Kids is a Great Idea
When children have a purpose to go for a walk, and even better, they have things they need to look for, they enjoy getting out of the house and into nature even more.
Our spring nature scavenger hunt for kids is packed with things you will typically find outdoors at this time of year.  If you are visiting the park or a nature reserve just print this PDF and take it with you.  It's completely free for you to use and it will keep the kids happy while you all enjoy exploring the outdoors!
This printable spring scavenger hunt also helps children develop their learning skills in a super fun way. Encouraging children to appreciate and enjoy nature and the outdoors is always a good idea for health, wellbeing and being more planet conscious too. They will also get the opportunity to develop their observation and reading skills by looking for the different things on the spring nature hunt.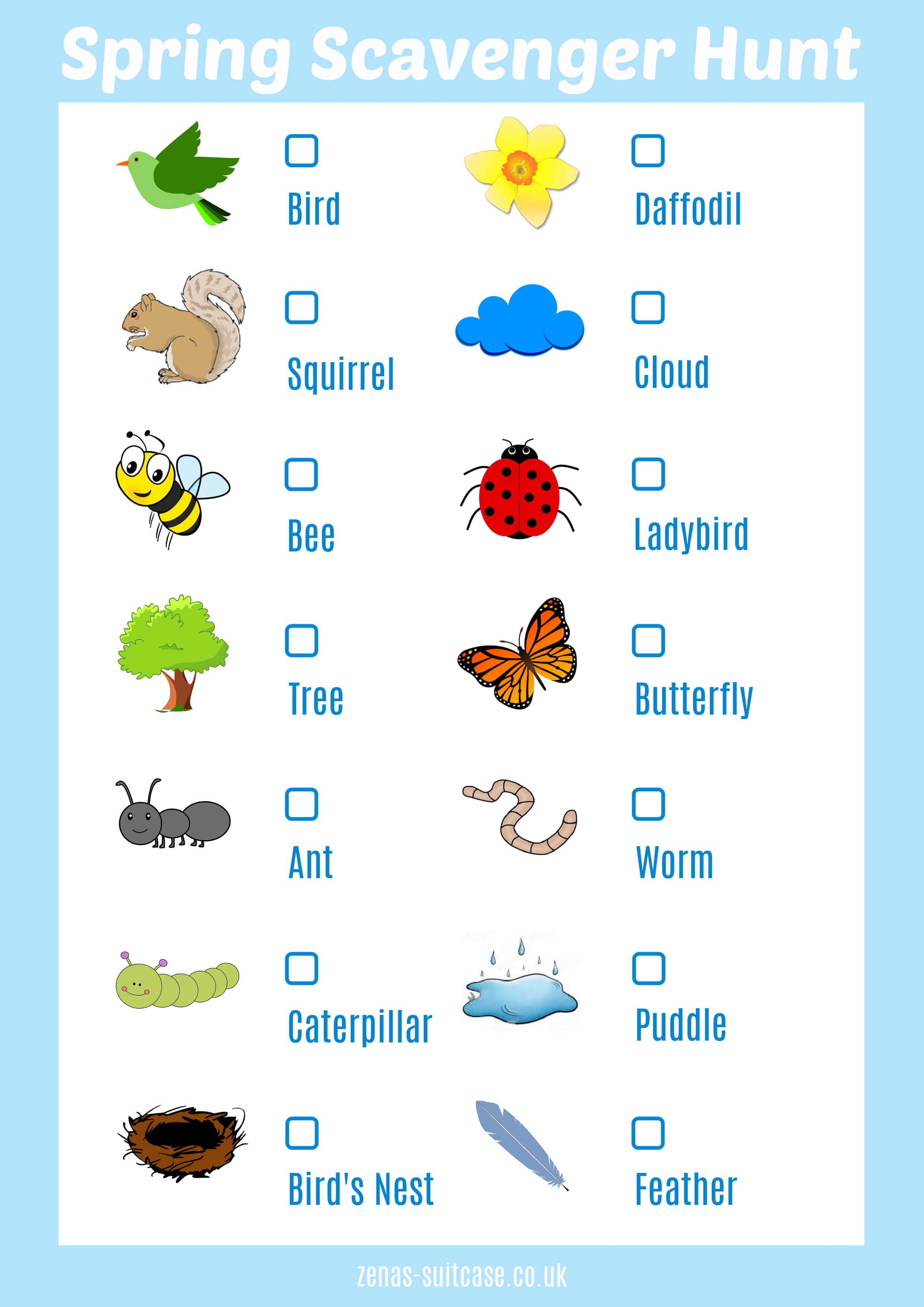 Whether your kids are preschoolers or of primary school age I think they will have a lot of fun this spring with this outdoor scavenger hunt.  Just remember to pack some snacks and drinks too.
Going on a scavenger hunt is always a lot more exciting than going on a nature walk with young kids.  If you want to make it even more fun, take a bag and fill it with some of the things you find and bring them home to make a nature picture. This is another fun nature inspired activity that your kids will love, and even better it's super budget friendly too.
Don't need the spring outdoor scavenger hunt just yet? Pin it to your favourite board for later! Know someone else that might enjoy our free spring scavenger hunt? We'd love to share it with your friends and followers on your favourite social media platform.