I was horrified to read the story this week published by the Nottingham Evening Post about the woman who was allegedly asked to leave Sports Direct for breastfeeding her child.  How is it that events like this keep happening to women who make this feeding choice for their baby.  How Mum's feed their children is completely up to them, and there should be no issue over where they choose to feed their baby.
Choosing to breastfeed a baby is a huge commitment, choosing to feed twins or more babies is beyond that.  Making a commitment to breastfeed on demand is something else again.  If Mum's make this choice they should be supported by everyone, partners, families, health professionals, employer's and business's, even Sports Direct.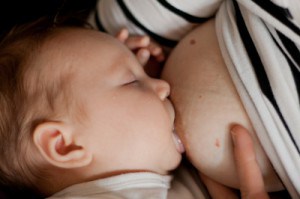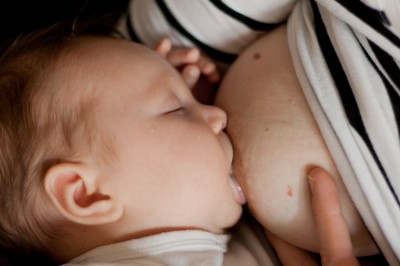 It would be great if society could accept there are several choices that can be made around feeding a baby, and the reasons for those choices are individual and have been taken with the best intention. Sadly, I very much doubt we will ever get there while there is profit to be made in producing formula milk. I wonder where we would be if there was no profit to be made in feeding babies formula milk?  I'd put my money on us being a nation of breastfeeding loving hippies with a baby being nursed every minute in cafes and shops the length and breadth of the country.
So how have we ended up here with so many negative attitudes towards breastfeeding?   Can you imagine the Western World ever taking disgust at a baby being fed a synthetic milk product through a plastic teat with the images the formula producers conjure up in their advertising of healthy happy children, albeit in their 'follow on' ranges.  Where are the marketing images of the healthy breastfed babies who are rarely over weight, have strong immune systems and reduced health concerns through out their childhood, adult life and so-on.  Will they ever get an advertising slot during X-Factor?  Breastfeeding LTD  just doesn't have those kind of marketing budgets.
While there is advertising and marketing, breastfeeding will be fighting a losing battle, unless there is a major change in Government policy.  I know the Government have taken steps to address this and bridge some of the gap by not allowing 'baby' milk to be advertised or attract 'loyalty' rewards, but the marketing engines just came back with follow on milk, and style their products in such a way that you notice the brand, and not necessarily the product that's being advertised.  These more subtle marketing ploys are far more difficult to control, but it can be done.  Should all baby milk products be out of sight, in plain packaging with a health warning on? A little extreme, or maybe not if you believe there is a link to obesity and hospital admissions for babies.
Please do not get me wrong, I believe that Mum's have the right to chose how they feed their babies.  I believe they should be exposed in equal amounts to the pro's and con's of all feeding choices, but that due to profit making marketing machines they do not receive these messages in equal doses.  Should the Government restrict companies who advertise formula related products further, and improve their own advertising and marketing around promoting breastfeeding. Is Government motivated to do this when the main producers of formula for babies are International food giants Danone (Aptamil and Cow & Gate) and Nestle (SMA).
However a woman chooses or has to feed her child, she should never be made to feel bad or uncomfortable about these choices.  I would love to see a society where breastfeeding was the preferred choice as I do believe it's best for Mum and Baby for lots of reasons, and I've personally found it the most convenient choice despite some of the challenges I've faced especially when feeding number 2.
For breastfeeding to become as normal as breathing, there is so much work to be done by all aspects of society.  It is not enough not to discriminate.  Companies need to have policies that  promote breastfeeding  and make Mums welcome.  If complaints from the public are made, companies should challenge them and show a commitment to allowing women to feed their babies.  Government needs to support the work of midwives in raising the number of breastfeeding mums with active marketing campaigns and monitor closely the advertising of the food giants benefiting from bottle fed babies.
How does the profile of breastfeeding get sufficiently raised so that it becomes the number 1 feeding choice for babies supported in our society?  These are just a few ideas and I'd love to hear what your thoughts are and what you'd change to support breastfeeding Mum's.
Image courtesy of freedigitalphotos.net/papaija2008