Welcome back to 'What are we Reading', a new monthly update about the children's books that we are enjoying here at Zena's Suitcase.  If you missed the first update, you can read it here.
This month I'm dedicating the whole blog post to a new book we have been sent called Tidy by Emily Gravett.  Emily Gravett is an established children's author with titles such as Wolves and Little Mouse's Big Book of Fears under her belt.  She has also won the Kate Greenaway Medal twice for her work, so Tidy was going to be a good children's read from the outset.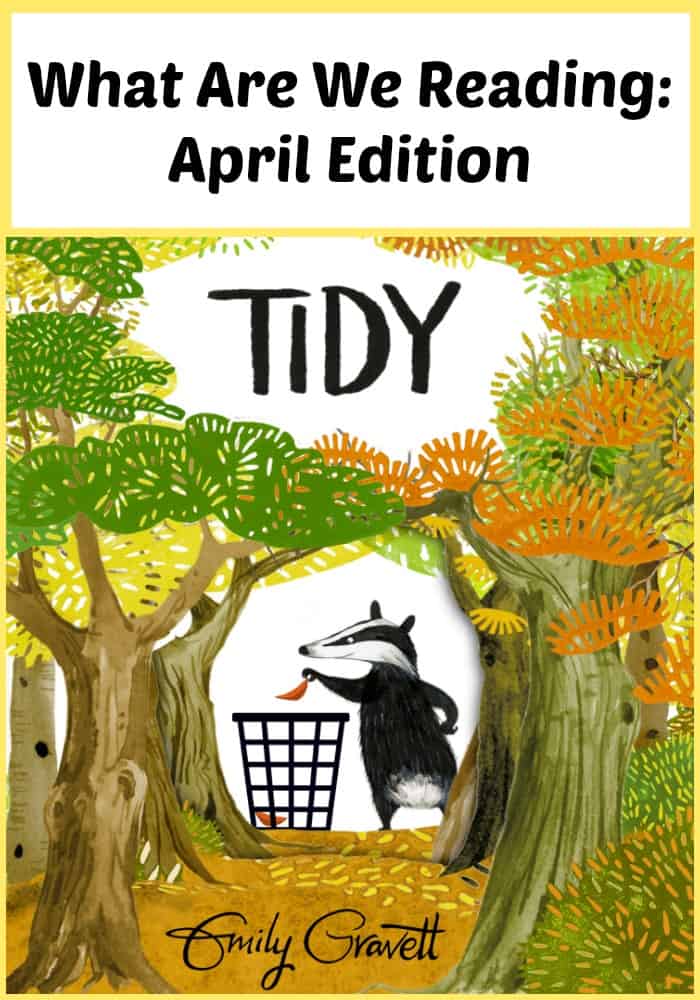 Tidy by Emily Gravett
As we were going to be on a very outdoors kind of holiday this month I decided this would be the perfect book to take with us.  It's about a badger called Pete who loves to tidy.  He's slightly obsessed with it, and loses sight of everything else around him.  He cleans everything from the flowers to the foxes and even the trees.
The story is written in rhyme, which always works well with young children, and makes it really easy to read.  The illustrations of the animals and the forest throughout the book are gorgeous and support the story perfectly.  My daughters have really enjoyed looking at the pictures as well as following Pete's obsession.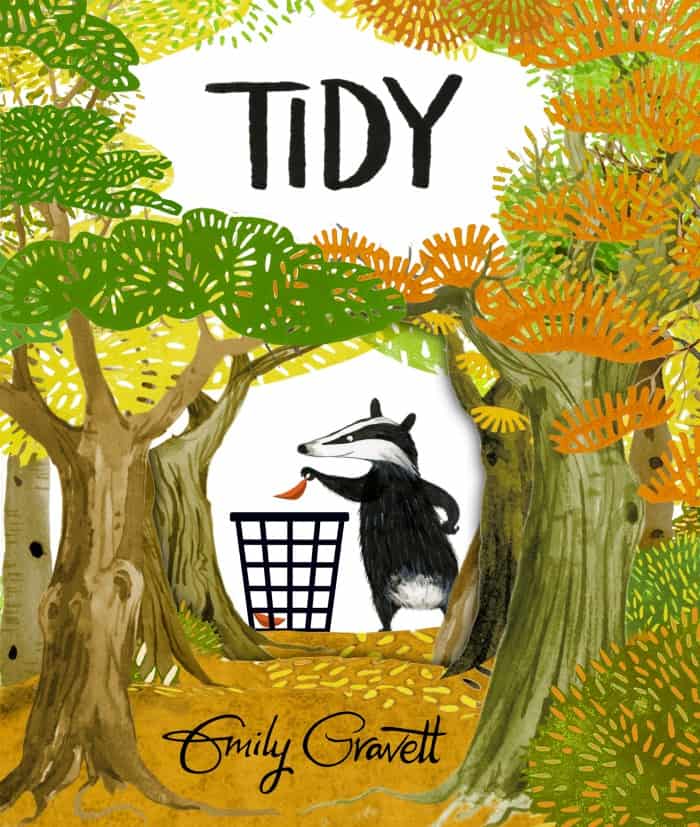 The book is a great way of helping children understand the natural environment and that if it is interfered with too much, then things can go horribly wrong.  Pete tries to create a perfect forest, but finds out very quickly that he has made a horrible mistake.
The story introduces children to the concept of preserving nature in a gentle way, whilst also exploring the idea that perfection isn't always the best end result.  I also love the way the story follows Pete through the process of being obsessed with a tidy environment, to realising the mistake he has made and trying to put things right.  His animal friends forgive him for his over zealous complusion and help him get life back to normal in the forest.
Book Giveaway
I have one copy of Tidy by Emily Gravett to giveaway to one lucky reader of Zena's Suitcase so if you would like to add this book to your children's story collection simply enter via the rafflecopter below.  Good luck and thanks for entering.
We received a copy of Tidy by Emily Gravett for the purposes of this review, but all thoughts and opinions are our own.  Tidy by Emily Gravett costs £12.99 and is available on Amazon.
affiliate link included in post