Everything about this year is reminding how quickly my babies are growing up.  My 2 year old is developing so fast, talking more and more each day.   She's well and truly saying good bye to the baby days as she is wanting to do so much more for herself.  My 4 year old will be starting school in September and can't wait to get into her uniform, even though it's only June.  At the very other end of the spectrum, my big baby has left school and will starting University this year.  It really is all change in this house.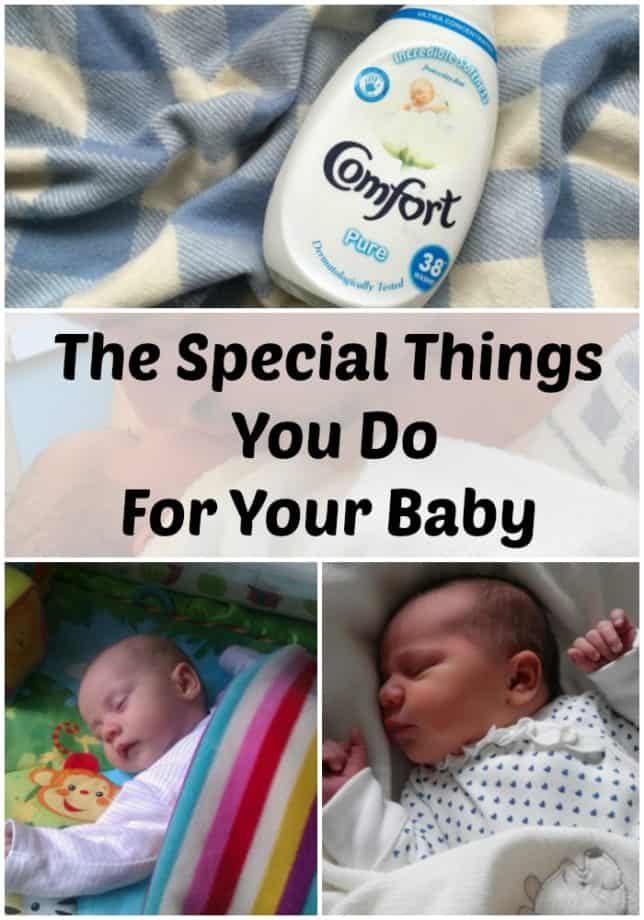 I sit here and wonder how all this can be happening so soon.  It doesn't seem like 5 minutes ago that I was pregnant and waiting for the girls to arrive.  When my son was born all that time ago, I remember staring at him for hours in complete awe, wondering how this tiny little thing would ever turn into an all singing,  all dancing adult.  Not that he sings anymore, and I've heard his dancing is lot to be desired, but you know what I mean.
When my husband and I were expecting our first child together, we were so excited.  It had been such a long time since there had been a baby in the house, we were both looking forward to her arrival for different reasons.  She was going to be my husbands first child, so I made him watch countless episodes of One Born Every Minute to get him prepared for labour.  He moaned at first, but then he genuinely started looking forward to our Wednesday nights in front of the TV together.
When she arrived we were both overwhelmed with the love we felt for her.  We had skin to skin time with her after her delivery and Daddy was the first person to put on her nappy and get her dressed.  He was so worried about handling her precious little body, that it was both cute and amusing in equal measures.  He was so incredibly gentle with her, from the very beginning.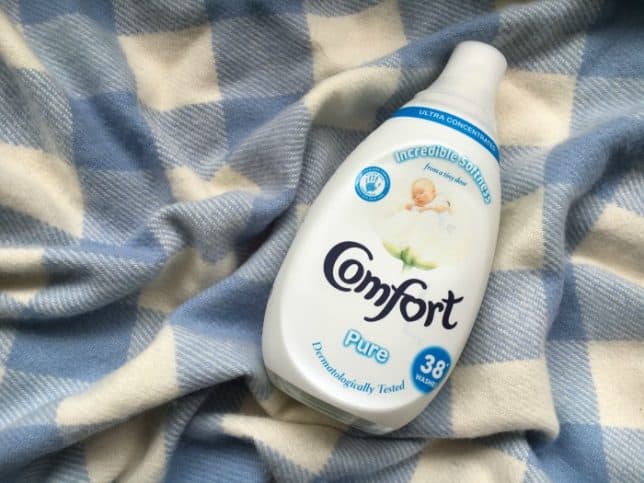 Perfect for Caring for You and Your Family's Sensitive Skin
He wanted all her clothes and crib sheets to be ready for her arrival.  He insisted that everything was washed well ahead of her due date.  It didn't matter whether it was new or secondhand, he wanted to make sure it was going to be perfect to be next to her delicate skin.  We had to use the right washing powder and something to make her clothes super soft, like Comfort Pure Ultra Concentrated.  I really didn't know he could be so fussy about laundry until this point in our relationship.
She wasn't a very settled baby so we wanted to do everything we could to make her feel comfortable and secure.  She struggled with breastfeeding for a few weeks, well we both did if I'm honest, so we paid even more attention to the things that seemed to calm her down.
Every Drop is a Tiny Dose of Love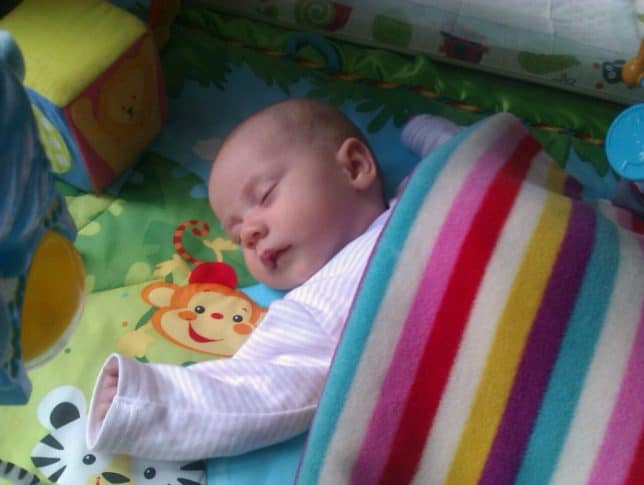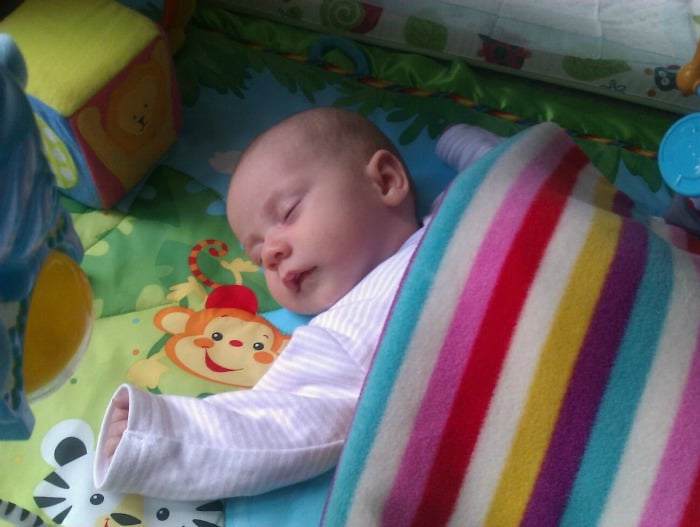 I remember making sure her blankets were warm by putting a hot water bottle in her bed.  We would wrap her in a crib sheet before her naps to help settle her off to sleep.  She was at her most calm when she had skin to skin contact with either me or Daddy, so she spent a lot of time wrapped in a crib sheet so we could do this quickly.
She also found motion really soothing.  I would take her out for walks constantly and hope we didn't bump into anyone in the street.  If I stopped to chat for too long, she made it known very quickly that she wanted to get moving again.  I was lucky to get through a few sentences of a conversation.
If she wasn't asleep during our walks, she would sleep on my chest.  She was a little on the colicky side, so being upright really helped her.  People would say 'your making a rod for your own back', but I felt she needed it.  If I had to stay on the sofa for an hour and leave the washing up, that sounded like a win for both of us.  To those people who talk about rods and backs, she stopped sleeping on my chest a long time ago.
Incredible Softness from a Tiny Dose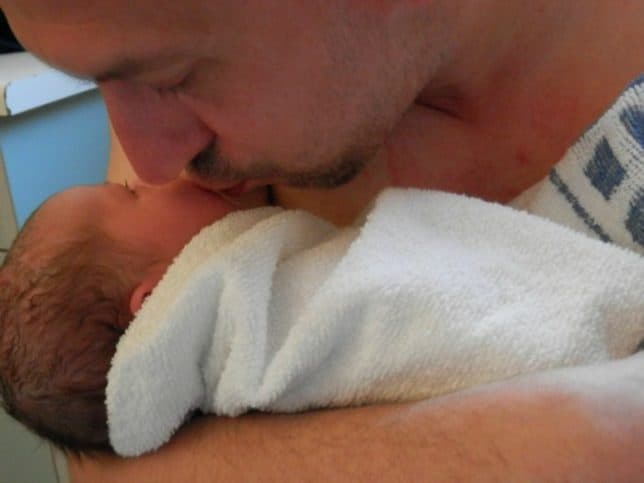 Her little sister, was a much more settled baby.  She fed better, slept better and she was generally more content all round.  When the baby clothes came out from storage, they were all washed and prepared for her arrival.  It was a special moment getting all the tiny clothes out again and remembering the baby that was once in them.  Sadly, a moment I know I won't be having again.
Daddy was a pro at changing nappies and dealing with newborns by the time Little Pudding arrived so he got stuck straight in.  We were lucky enough to have Daddy home with us for a month to enjoy this special time with our new arrival.  An extra pair of hands to help with the laundry and the cooking goes such a long way in the early days.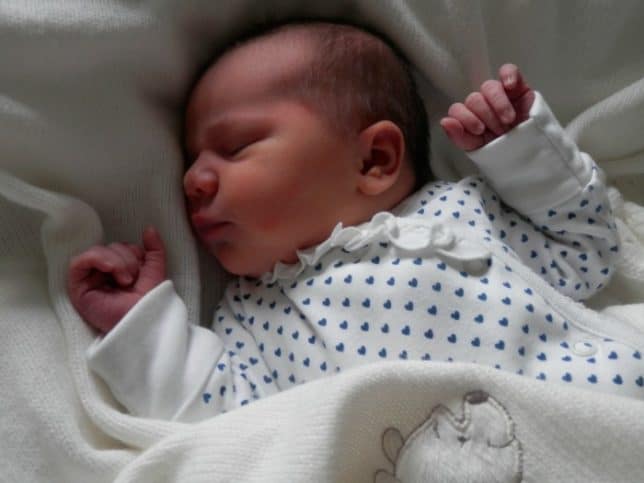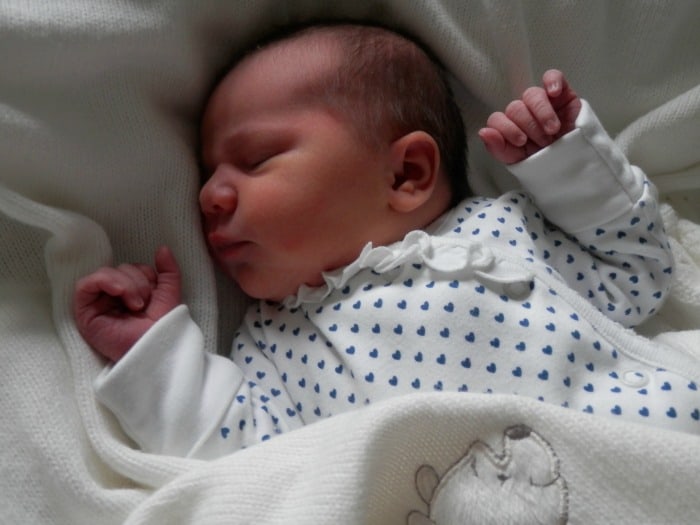 Perhaps you have just had a baby, or can still remember your baby days?  What kinds of things did you do for your newborn to help them settle into the world.
Sponsored Post