Playing games as a family is such an easy and fun way to spend quality time together.  It's also a fab way for young children to work on skills like sharing and taking in turns.  There's also the idea of learning rules and following them to help everyone enjoy taking part in playing the game.  Games are great for kids all round and we were lucky enough to be sent three from TOMY to try out with the girls.
Greedy Granny Game
The Greedy Granny Game from TOMY is perfect for preschool age children and is a lot of fun to play.  I think this was our favourite game of the three we played together so it seems only right to talk about it first.  Firstly, you don't need any batteries to play this game so it's ready to use as soon as it comes out of the box.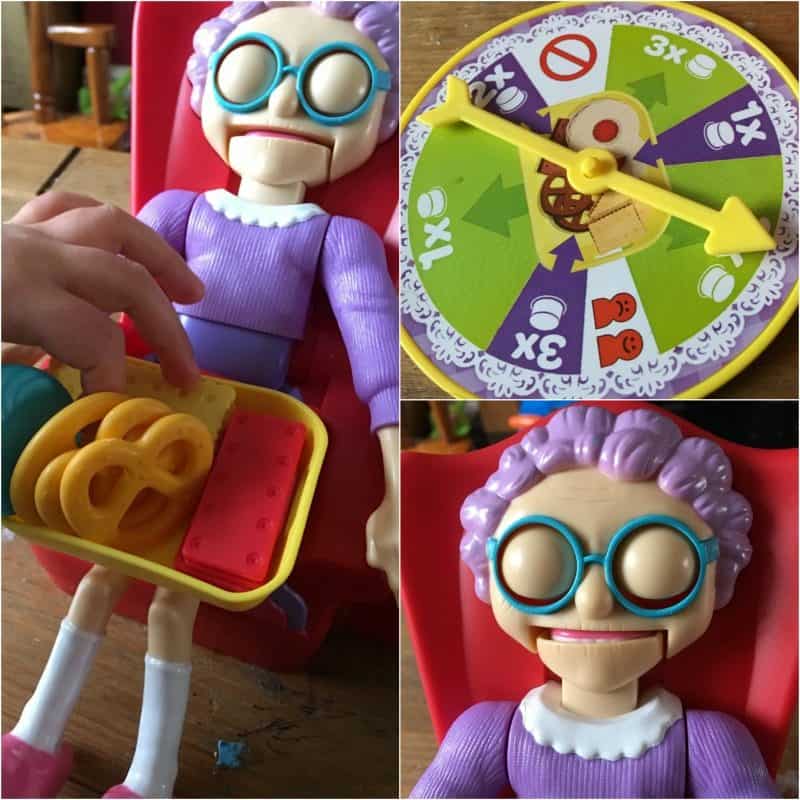 Granny has filled her tray with biscuits and fallen asleep with her teeth in! We had a lot of fun trying to collect the biscuits from the tray without waking Granny up.  The idea is you collect one of each biscuit depending on what happens when you take your turn with the spinner.
When Granny wakes up teeth and biscuits fly everywhere and to be honest I think this was the girls favourite bit.
The Greedy Granny Game costs £16.49 from Smyths Toys
Phil The Fridge Game
This is another fun and simple game from TOMY for preschool children.  As well as having lots of fun this is great game to help young children with their motor skills.  We collected our pile of coloured food and tried to get our items in the fridge before Phil's fridge door flew open.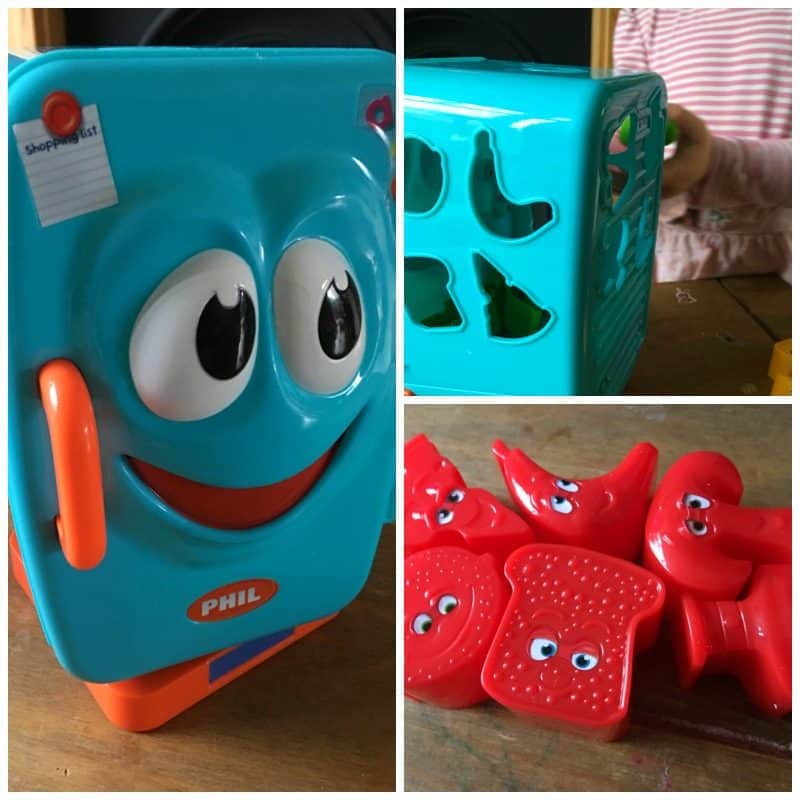 The winner is the first person to get all their food in the fridge, but it's tricky as Phil the Fridge is always spinning!  It's a great fun game for 2 to 4 players and will provide your little ones with endless amount of fun  on rainy days.
Phil the Fridge costs £19.99 from Smyths Toys
Fizzy Dizzy Hippo Game
The Fizzy Dizzy Hippo Game from TOMY definitely provided the girls with lots of giggles.  This fun preschool game is so simple for young kids to play, that once they get in the swing of it they will need very little or no adult supervision.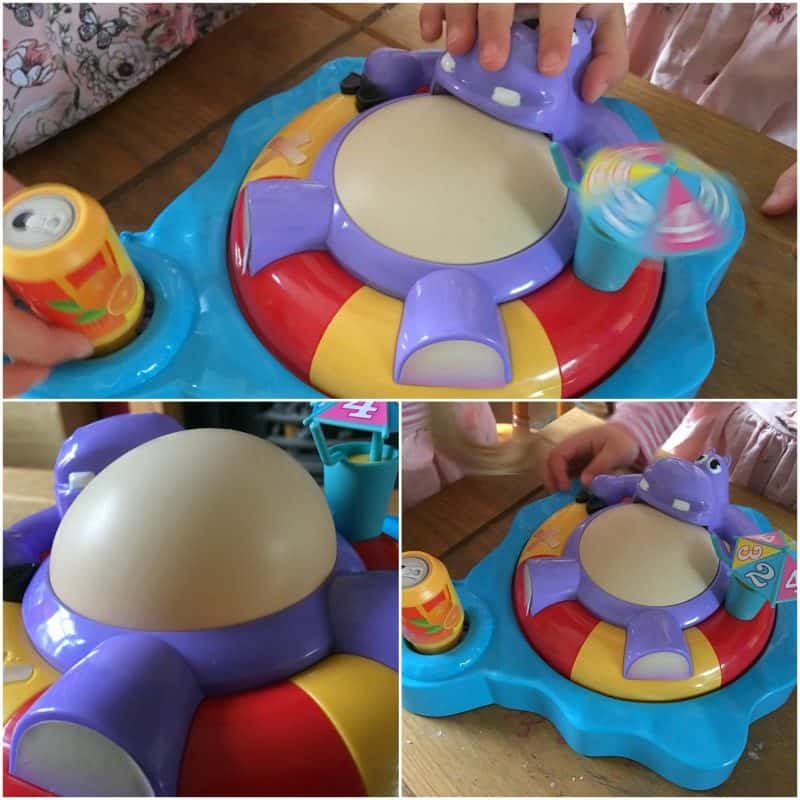 The kids would spin the umbrella and push the fizzy drink can by the amount of times it landed on.  As they pushed the can the hippo's belly filled with air.  The bigger the belly got the louder the laughs became!  The winner was the one who made the hippo's belly pop, and when it did the hippo made some rather interesting noises if you know what I mean.
Fizzy Dizzy Hippo Game costs £10 from Smyths Toys
TOMY Game Bundle Giveaway

Seeing as we've had so much fun with these preschool games from TOMY, I'm absolutely delighted to announce this latest giveaway.  TOMY are offering Zena's Suitcase readers the chance to win Greedy Granny, Phil the Fridge and the Fizzy Dizzy Hippo game.  Yes, you can win all three of these family friendly games simply by completing the rafflecopter below.  Wouldn't this make a great surprise for your little one?  Get entering now!  Competition ends 27.3.18.  Other T&C's apply.
Feeling lucky?  Check out my other giveaways here.
Know someone who would enjoy this post?  Please do share it with your friends and followers, as it would literally make my day.  
For the latest blog posts, offers and giveaways don't forget to subscribe to Zena's Suitcase.  You can also follow the latest updates on Twitter, Facebook, Instagram and Pinterest.
We were provided with the TOMY games featured in this post, but all thoughts and opinions are my own.