Who knows what they are buying the kids for Christmas yet?  We find that this gets harder and harder every year.  I don't know if it's because we don't have the Argos catalogue at home like we used to when I was a kid, but the kids seem to really struggle writing their lists!  I sat and helped them write their Christmas list and one of my suggestions was met with a great deal of enthusiasm.  A Baby born doll always seems to be very well received in this house.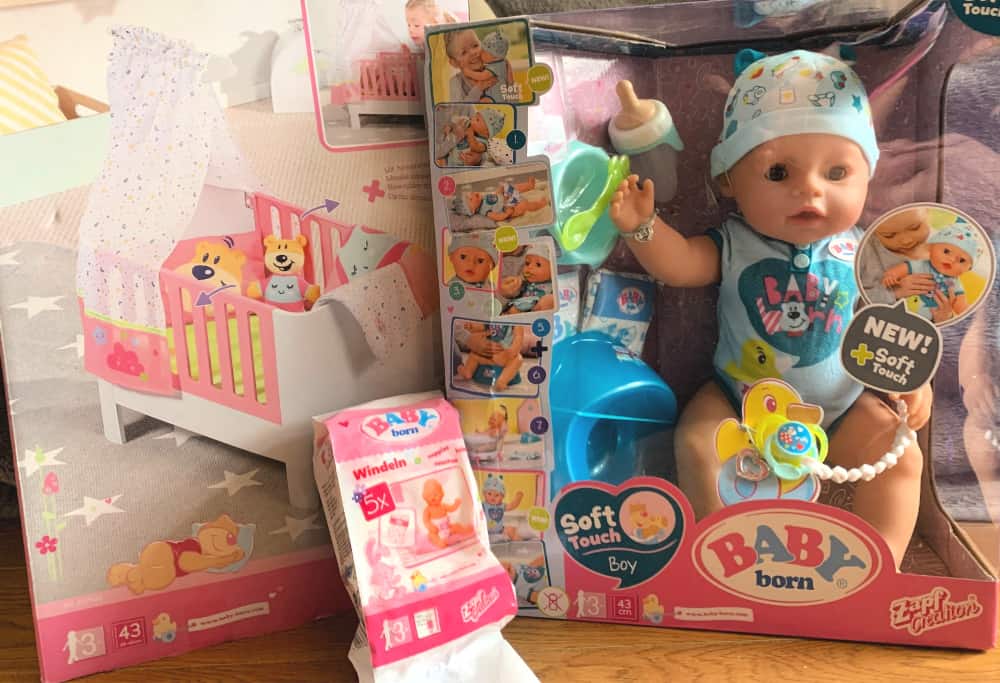 Take our latest Baby born Soft Touch Brother for example.  He has settled into the family really well and brook and Indie just love to role play with him.  The new Soft Touch skin makes him even more realistic than he was before as well!  I was very impressed to be honest.
The thing we really love about the Baby born Soft Touch Brother is all the lovely accessories he comes with.  they really help to bring the doll to live and create an extra dimension to Brook and Indie's play.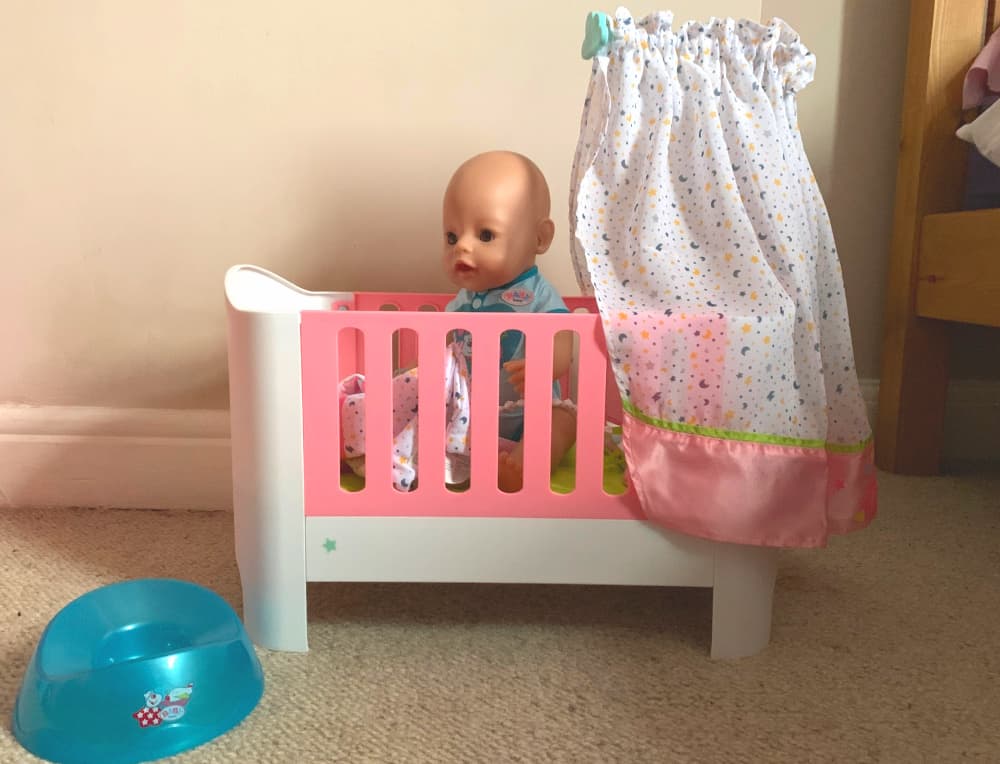 Not only does the Baby born Soft Touch Brother, known as Tom to the girls, have the cutest little baby grow and hat, but he comes with a potty, nappy and dummy.  The dummy also comes with a clip so it won't get lost when he spits it out!  We've all been there, right?
Babies also need to be fed and watered and the Baby born Soft Touch Brother is no different.  He comes with a bottle and can drink real water! He must be wearing a nappy though, other wise he will have a leak.  We found this out the hard way!  He also comes with a feeding bowl and spoon.  It doesn't stop there either, you also get a packet of baby food – and I honestly feeding the baby has to be the most fun part for the girls.
Putting Baby born Soft Touch Brother, sorry I mean Tom, to bed is also a huge part of their play.  If you want an accessory to go with your Baby Born doll, then we highly recommend the Magic Bed Heaven.  The cot is easy to put together, the girls actually did it by themselves!  It comes with a mattress, a pillow, a blanket, a canopy and even a little toy.  Tucking up the Baby born Soft Touch Brother is so fun and realistic.  Even better is that the dolls eyes close when he lays down, so you know he really is asleep!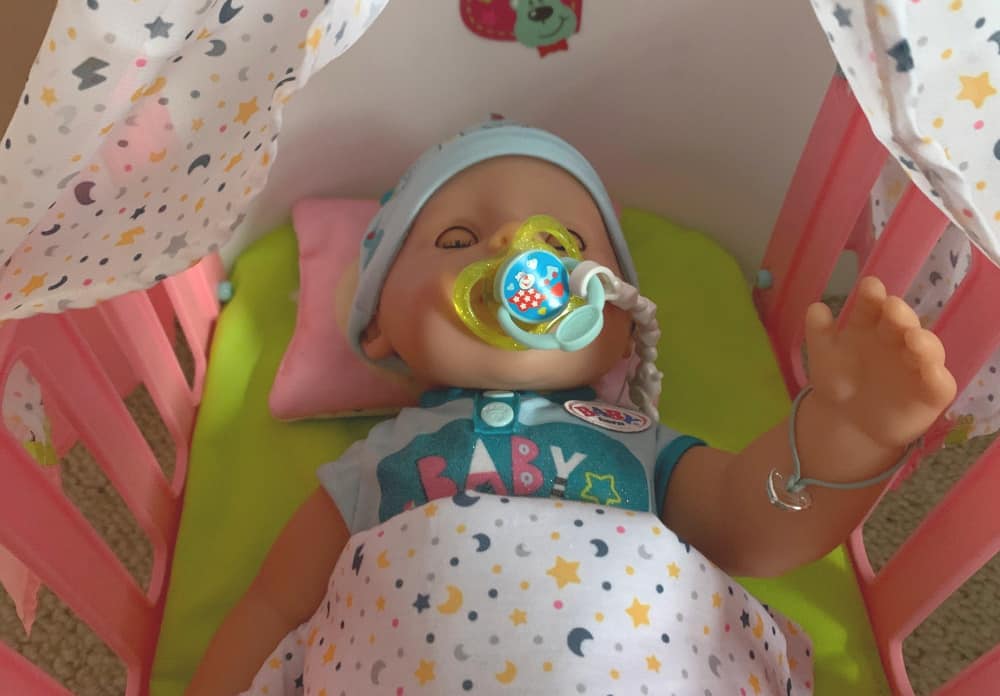 If you are struggling for a Christmas gift for your little one, and they enjoy playing with dolls, Baby born Soft Touch Brother & Magic Bed Heaven are one of the best gifts you can buy for your children.  Children having a naturally caring nature, and the Baby born doll collection and accessories really help to develop these characteristics in children.
We loved the Baby born Soft Touch Brother & Magic Bed Heaven collection so much we have have a Baby born set to giveaway to a lucky Zena's Suitcase reader(please not exact prize may vary from the one shown here), just in time for Christmas.  I'm so excited to offer this prize today as I know it's going to make a child out there very happy indeed.
Enter now via the rafflecopter below.  Competition ends on Monday 16th December at 11.59pm.  Other T&C's apply.
We were gifted the BABY born Soft Touch Brother & Magic Bed Heaven in exchange for this review, but all thoughts and opinions are our own.