Are you planning on hitting the road for your next vacation anytime soon? I can definitely vouch for the fact that road trips with your family are a wonderful experience and a great way to enjoy new places together.  Safety always comes first though doesn't it, and it's important to make sure that you're road-ready!  Once you have decided on your road trip packing list, check out my 5 essential tips for preparing your car for your next family trip!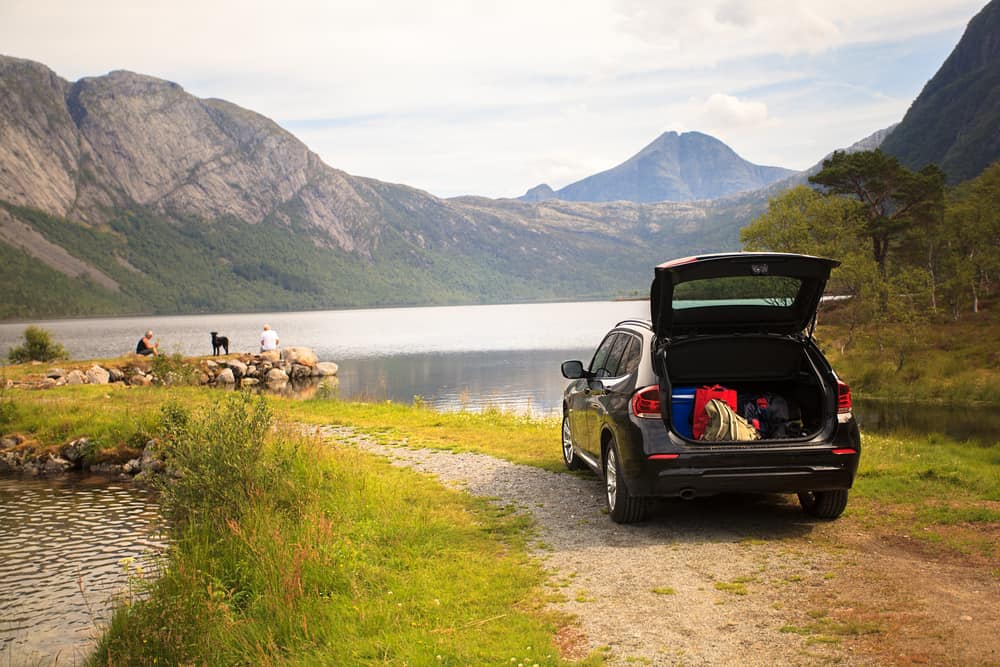 Catch Up on Necessary Maintenance
The first steps we take for preparing for a long road trip is to start checking any general maintenance issues at lease two weeks before our trip – if you do the same you'll have time to fix any problems you come across with your car. Here's a basic car maintenance check to get you started:
Check the battery

Inspect the oil and change it if necessary

Check all lights are functioning, including brake lights and turn signals

Make sure nothing is trapped in wipers and check wiper fluid level

Gauge tire pressure

Inspect tread condition and change tires if bald
The majority of cars will be ready to hit the road once you've performed these simple checks. If you do encounter any problem, make sure it is dealt with before you begin your family road trip. You just don't want to take any risks on the road especially if you have kids in the car. 
If you don't want to do this yourself, you can easily take your car into a shop or your usual garage, and they can check things out for you.  My garage does a simple maintenance check and it's really not that expensive, for the peace of mind it gives us.  
Prepare the Exterior
Long journeys and vacation road trips can be harsh on your car's exterior.  You can always tell when we've been on a road trip just by looking at our car for example.  Did you know you can take extra steps to protect your car not only from scratches, but from dirt and grime sticking to your car as well?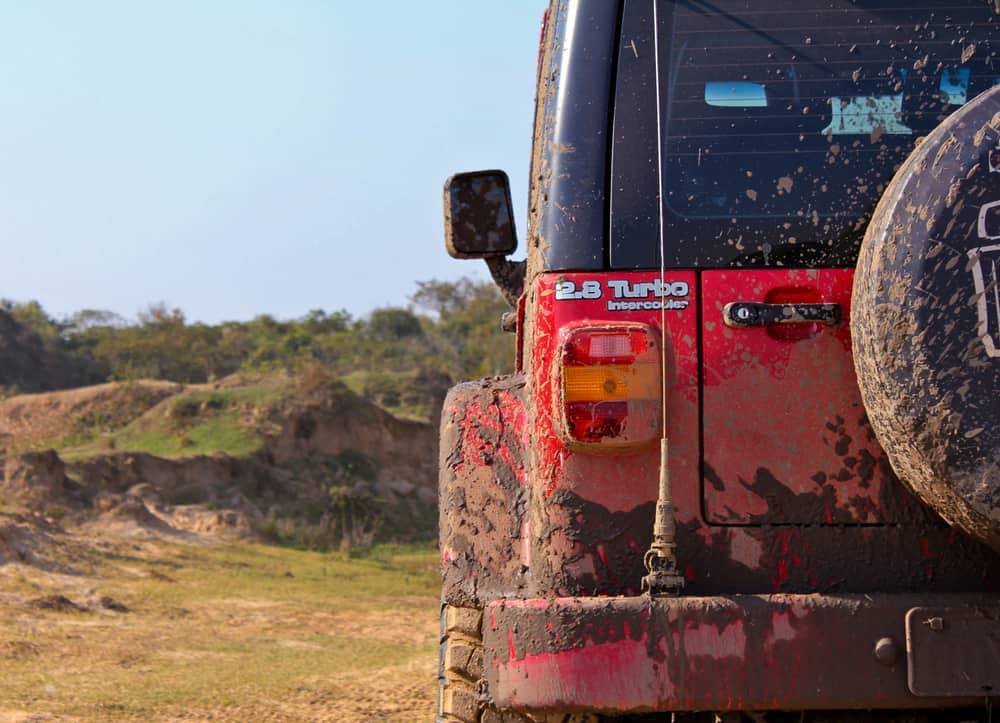 All you need to do is book your vehicle in for a paint protection treatment, it doesn't take long at all. This is particularly useful if you're going to be hitting dirt tracks, where rocks and grit might bounce up and hit the paintwork.  It's also helpful protection for your car if you are expecting bad weather while you are on the road. 
Paint protection treatments protect your car from harsh environmental elements.  It's great for giving you extra peace of mind and will help you avoid the expensive clean up and repair after your vacation. This is a great example of paint protection in Sydney, but you can find these kinds of treatments in your area too just by searching online.
Prepare the Interior
Giving your car a good clean-up inside is essential for a happy road trip too! Either take the DIY approach, or opt for a professional clean. This way, you're not carrying round dirt and rubbish that's been sitting in your car, and you can organize everything you want to take with you properly.
You might want to consider purchasing some car organization caddies, which can be great if you're traveling with children. They offer spaces and pockets to store away all essential items, including snacks and drinks. This will definitely prevent mess and spillages.  We find them so hand for being prepared with kids on road trips. 
You can also find car trash cans online, which loop over a headrest or door, and will help you keep on top of rubbish in the car.  No one want to spend ages clearing up the car from rubbish while they are on holiday now do they?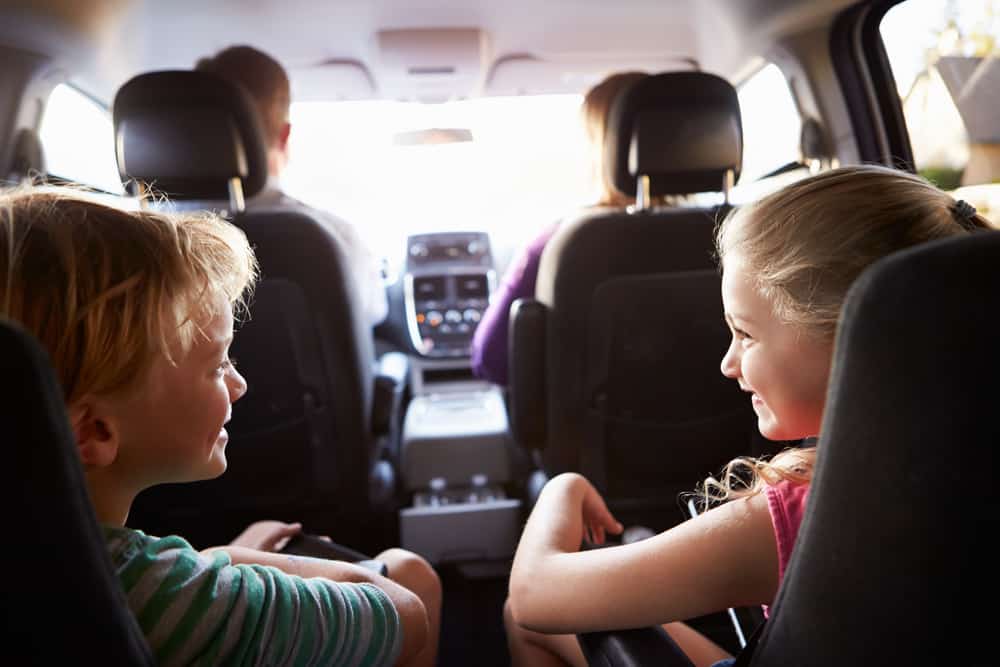 Pack Smart
Obviously, you'll need to pack all of your luggage for you and your family for your trip. But, as you're depending on your vehicle to get to and from your destination(s), make sure you pack the things you need for your car as well! An emergency kit for your car should include:
Jump-start cables

Tire gauge

Foam tire sealant

Funnel

High-vis jackets

A flashlight with spare batteries

Tow rope/strap

Duct tape

A blanket

Utility knife
Some countries have specific rules about what you are required to carry in your car, so if you're going to be driving abroad, do check out the local regulations and requirements to find out what you need.  If you have run out of space and you're then looking for more of it, you can try this new website to find the vehicle that will adapt best to your family road trips.
Load Up
Finally, consider how you're going to load up your car. Ideally, you want as much of your packing inside the car as possible. This is because putting anything on the roof reduces your cars MPG performance, and will therefore cost you more in terms of fuel. It might also pose other inconveniences such as garage clearance issues and wind noise while you're on the road.
If you are using your roof bars or a roof box because it is the only way that everything will fit, you should make sure that it's securely tied down and that weight is equally distributed across the car.
I hope you've enjoyed my top 5 tips for preparing your car for road trips and vacations. If you think I've missed anything, make sure to leave me a comment below! Happy Traveling!