Gifted for review.  
Live entertainment in all its guises is something I'm really passionate about sharing with Indie and Brook.  I also think going to see a show or performance works really well at this time of year.  We naturally gravitate towards more indoor activities especially given how chilly it's been in Nottingham recently.  The Motorpoint Arena has some fantastic family shows for the festive season and we were lucky enough to be invited to see Disney on Ice and and try the new Spotlight Experience.
Going to see Disney on Ice or ay show at the Motorpoint Arena is always a very special experience.  We love to add going for a meal before the show – so we can make the most of the experience as a family.
I don't know how familiar you are with Nottingham and the Motorpoint Arena – but it is just on the edge of the city.  The designated parking is just outside the city also.  Finding somewhere family friendly to eat with children normally involves walking into the city and back down to Motorpoint Arena in time for the show.  If you are a parent I'm sure you can relate to all the issues that can potentially arise in this situation.
Excited children come with their own set of issues don't they.  There's trying to get them to eat their food, rushing everyone so that you make the show on time and not to mention getting little legs to walk what can end up being quite a distance depending on where you park.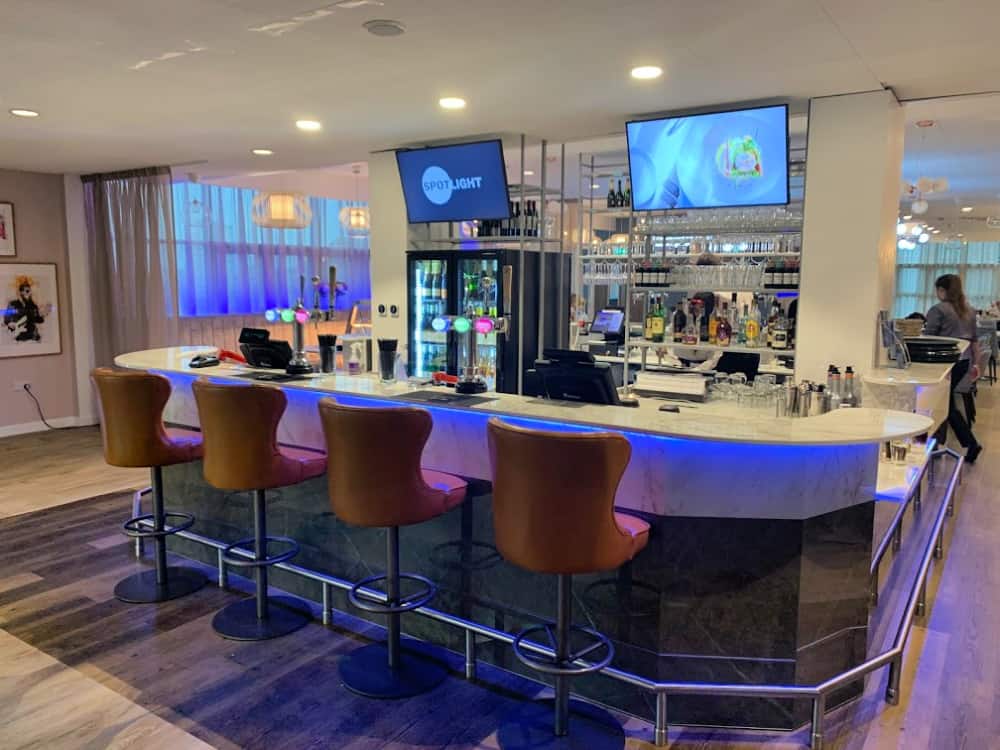 The Spotlight Experience at Motorpoint Arena Nottingham removes all those issues and I can honestly say that we had one of the most relaxing and stress free starts when it comes to going to see Disney on Ice as a family.
We parked on the edge of town and walked with the girls down to Motorpoint Arena.  I had tried to keep going to see Disney on Ice a secret from the girls but unfortunately I'd had to tell Brook as it was the only way I could get her to leave the birthday party she was at that morning to get her into Nottingham to see the show.  She in turn could not keep a secret from Indie and they were both well aware we were going to see Disney on Ice much earlier than I intended.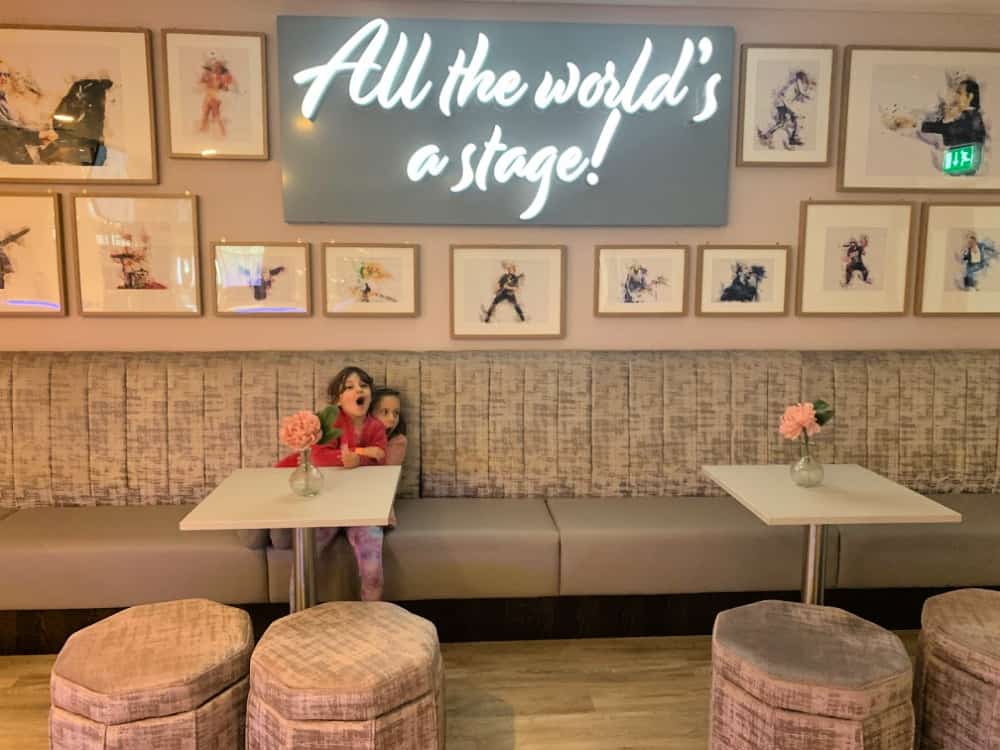 Going straight to the Arena saved so many issues.  We didn't have to convince them they needed to eat before the show and have them ask every 5 minutes when they were going to be seeing it.  We went straight to level 4 and our Spotlight Hospitality experience started straightaway.
The newly refurbished restaurant and bar as beautiful and the floor to ceiling views of the city skyline would normally be amazing, but unfortunately Nottingham's weather decided not to provide the blue sky and sunshine required to fully appreciate the views.  The girls did not mind in the slightest as they had all the colour they needed in the complimentary tub of sweets waiting for them on our table.  My only challenge was to convince them to save them for the show!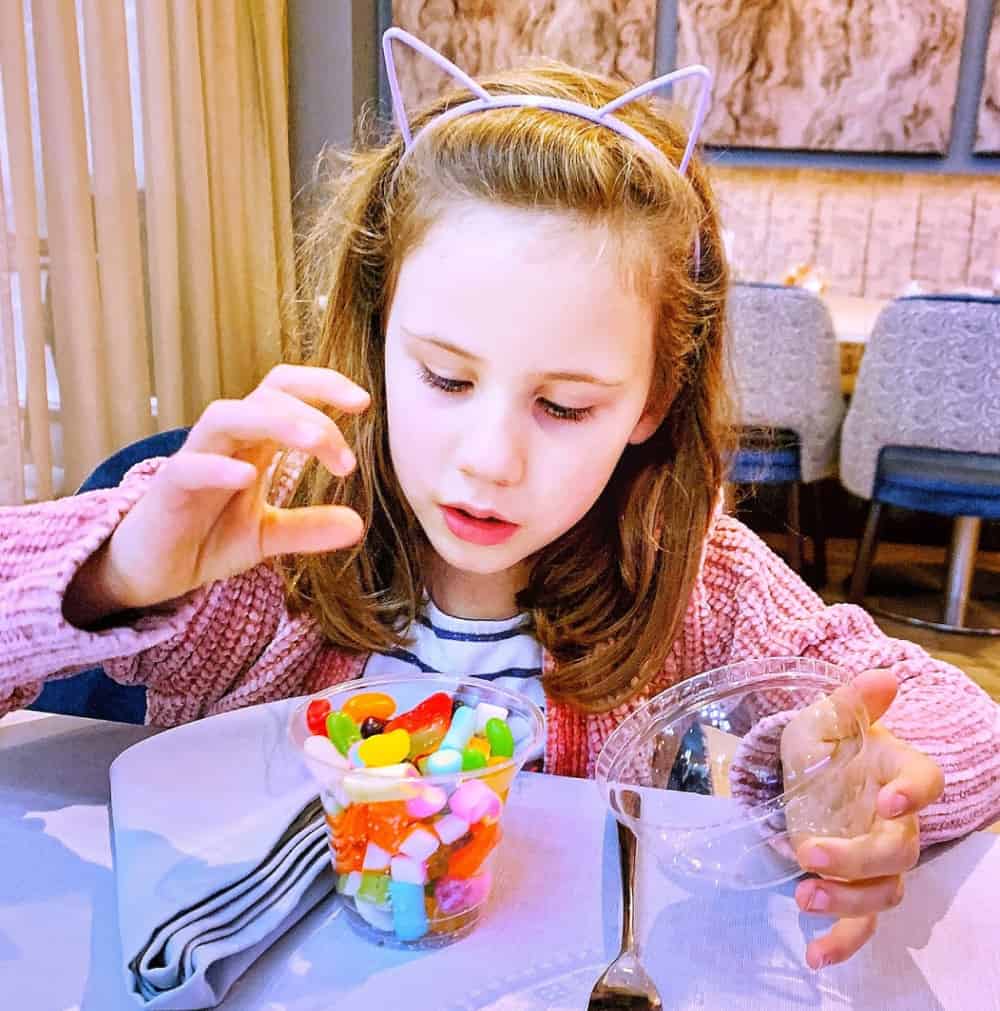 Fortunately the buffet was up and running so it wasn't too much of a challenge.  For Disney on Ice they were serving very family friendly food – but the menu does change depending on the show or concert showing at Motorpoint Arena at the time.  We were quite happy with the selection of burgers, pizzas, giant fish fingers and veggie and chicken nuggets.  No one was going to be saying they were hungry during the show that's for sure.  The Spotlight Experience also includes a complimentary (in this case soft) drink on arrival.
There was also an excellent selection of desserts including chocolate cake and vegan ice cream and a choice of pick n mix toppings.  Brook went all out on the pick n mix while the rest of us tucked into the delicious chocolate cake.  The staff were all super friendly and helpful during the whole experience – but the biggest thing was it was so relaxed! We ate our food without feeling rushed and were finished in plenty of time to start the show.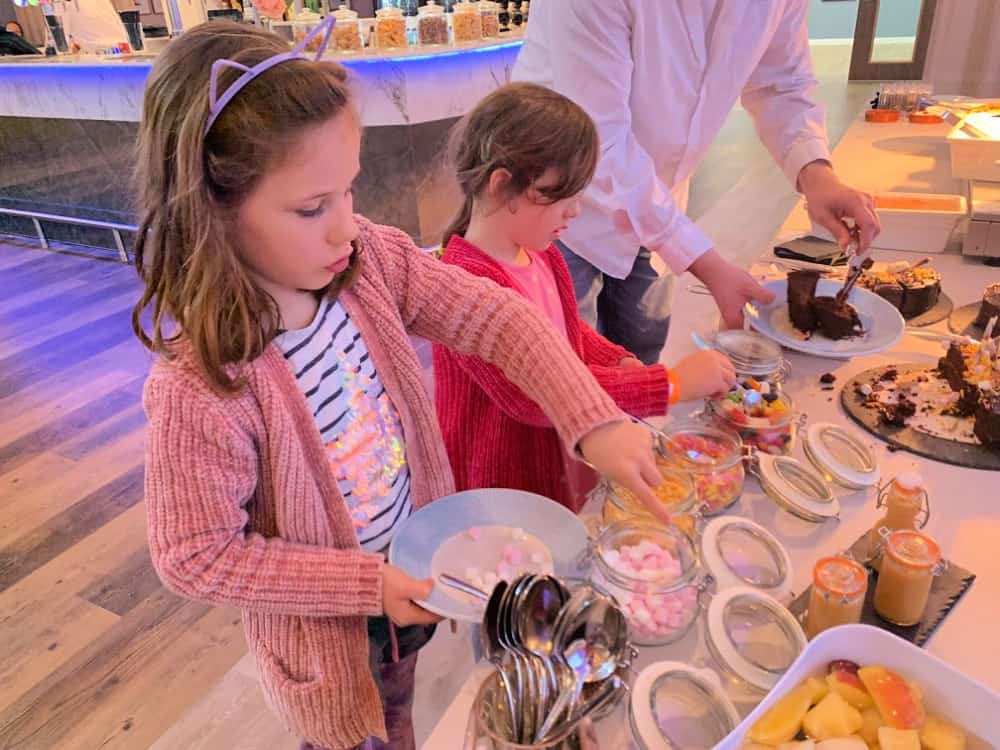 We took to our seats feeling relaxed and happy – not relieved we had made it on time or counting down the minutes to when Brook or Indie might announce they were hungry because they hadn't finished their dinner.  For a special treat, the Spotlight Experience removes most issues that kids can throw at you in these types of situations.
Then the show started – and the girls were transfixed from the moment it began to the moment it finished all bar the interval.  Seeing as they were so happy and content – we also could sit back and enjoy the show – which in itself can be a challenge when you are trying to sort out various requests from kids at a show like this.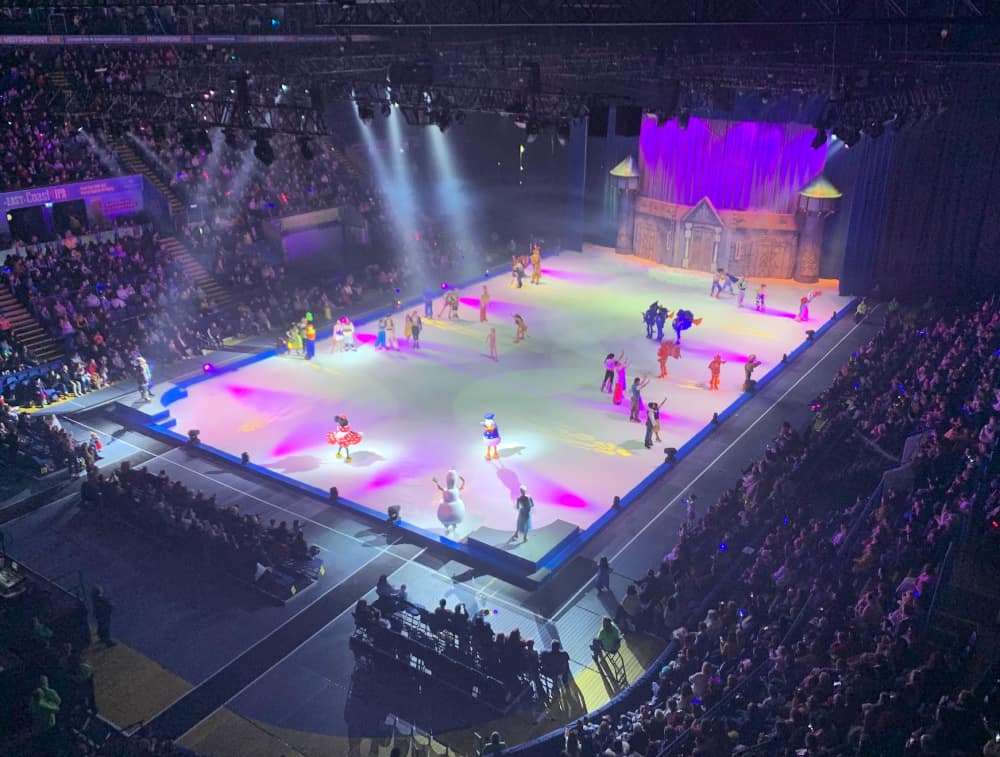 Disney On Ice Celebrates 100 Years of Magic showcased some of our favourite films including Frozen, Beauty and the Beast and Disney's Aladdin.  I don't think we've seen so many Disney Princess's in one show either.  It was great to see a mix of the modern characters with some of the older Princess's including Cinderella, Rapunzel, Ariel, Snow White and a personal favourite of ours, Tiana.  There were so many songs too – we were all singing along – we even caught Daddy joining in with the chorus when Hakuna Matata was on.  The skating was also phenomenal – and it is always a joy to see how they bring our favourite Disney stories to life on the ice.  It really is one spectacular show.
As you can probably tell all ready, we had a really wonderful time together going to see Disney on Ice with the Spotlight Experience.  If you are planning on seeing a show like Disney of Ice, or anything at Motorpoint Arena, and you want it to feel a little bit extra special, or you just want it to be relaxing and stress free, take a look at the Spotlight Experience hospitality package when you book your tickets.
We were gifted tickets see Disney on Ice with the Spotlight Experience at Nottingham Motorpoint Arena in exchange for this review but all thoughts and opinions are our own.