When I began the drive from Nottingham to Surrey, the thought of some great Italian food certainly kept me going, especially when I hit the M25 getting around London.  Fortunately, the Italian cookery masterclass hosted by luxury villa specialist Bookings For You and the Giovannini family certainly did not disappoint and made the 4 and a half hour drive worth it.
One of the joys of booking a villa for your Italian holiday is being able to cook your own food.  Undoubtedly you will eat out while you are away, but sometimes the dishes you eat inspire you to cook the recipes in your villa or even bring them home to recreate that holiday feeling when you've returned to daily life.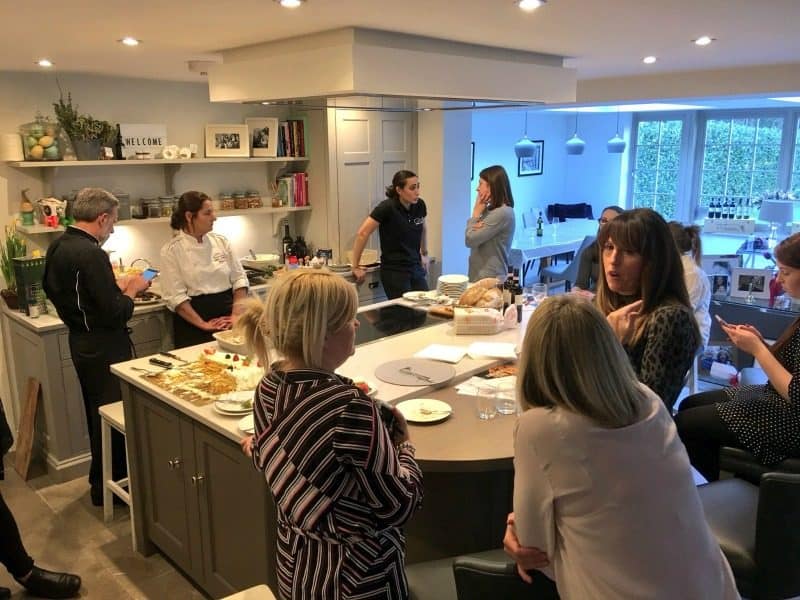 Enjoying the regional food is a really big part of going on holiday for me, and often it's being able to enjoy the local ingredients that really make the experience.  The Giovannini family are well aware of this and transported many of the ingredients from Volterra in Tuscany by car to the Bookings For You Italian masterclass.  That's what I call dedication to authentic Italian cuisine. As well as being Italian master chefs and bakers, the Giovannini family also own the Country Relais & Spa Le Capanne, a stunning converted farmhouse surrounded by rolling hillside in beautiful Tuscany.
One of the most important things I learned at the Italian cookery masterclass was not to be afraid of flavours.  Italian food seems to be about good quality ingredients and plenty of herbs and seasoning.  The rest is fairly easy, the Giovannini family reassured us, and as the day unfolded I definitely began to agree with them.
The first dish we were shown was roasted wild boar or Coscio di Cinghiale Agli Aromi con Olive.  Wild boar features a lot in Tuscan cuisine and this dish is eaten mainly at special occasions and weddings.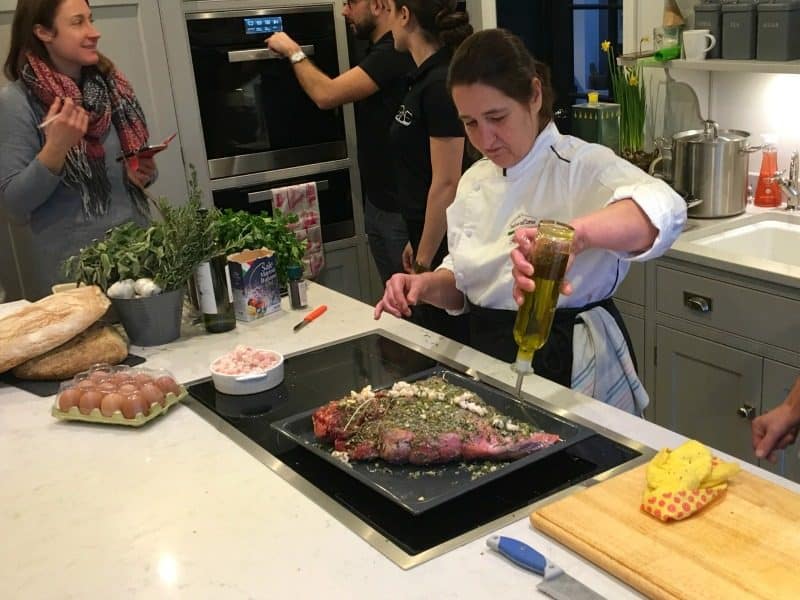 If you want to recreate this dish at home you will need the following:
Coscio di Cinghiale Agli Aromi con Olive
Ingredients 
1 kilo of wild boar
20 sage leaves
5 grams of rosemary
5 garlic cloves
salt
pepper
Extra virgin olive oil
White wine
Black olives
Method 
Hand chop the sage, rosemary, garlic cloves, a good handful of salt and some pepper until all the flavours have been released and combined.
Make several insertions in the wild boar and stuff the garlic and herbs deep into the slots.
Place the wild boar in the oven and cook for about 30 minutes.  Remove from the oven and poor over about half a bottle of white wine.  Return to the oven for about an hour before adding the black olives to the tray.  Roast for a further 30 mins or so.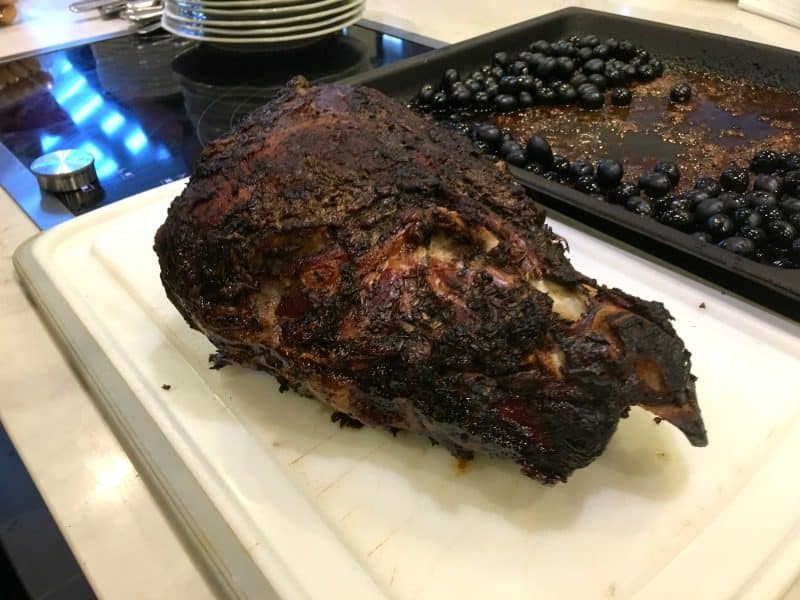 I wasn't sure if I was going to be a fan of wild boar but once I tasted this dish I was very much converted.  It was tender and packed full of flavour.  Perhaps more importantly it seemed like an Italian recipe that could easily be created at home.
My second favourite recipe from the day was Crostini con Fegatini, a popular appetiser from Tuscany made from chicken liver pate and baked tuscan country bread.  It's one of those dishes that you want to keep coming back to, and I was definitely guilty of that during the cookery class.  To make Crostini con Fegatini you will need the following:
Crostini con Fegatini
Ingredients
Tuscan country bread toasted in the oven until crisp
300g chicken liver
4 tbsp extra virgin olive oil
2 garlic cloves
6 sage leaves
500g of butter
salt
pepper
Method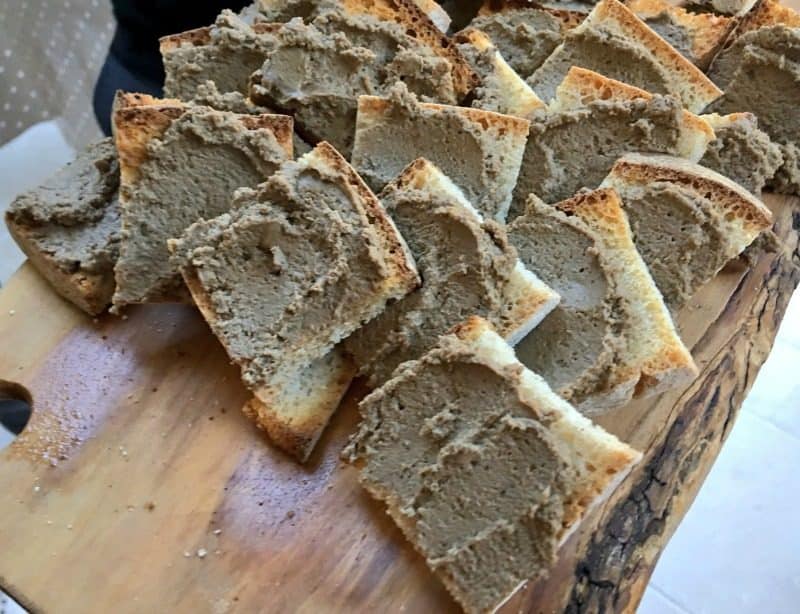 Melt the olive oil and butter in a frying pan.  Chop the garlic cloves and sage leaves and add to the pan along with the chicken livers.  Season with salt and pepper.
Once the chicken liver is throughly cooked transfer the ingredients of the pan to a food processor and blend until smooth.  Spread the chicken liver pate on the toasted bread and serve.
As well as these traditional Tuscan dishes we were also shown how to make fresh pasta.  I was literally blown away by how much better fresh pasta tastes compared to the dried variety that we buy in the supermarkets.
I also got to try my hand at filling some of the spinach and ricotta ravioli, which was a lot of fun.  Fortunately the sheets of pasta had already been made, so with a little guidance from the head chef, there wasn't a lot that could go wrong!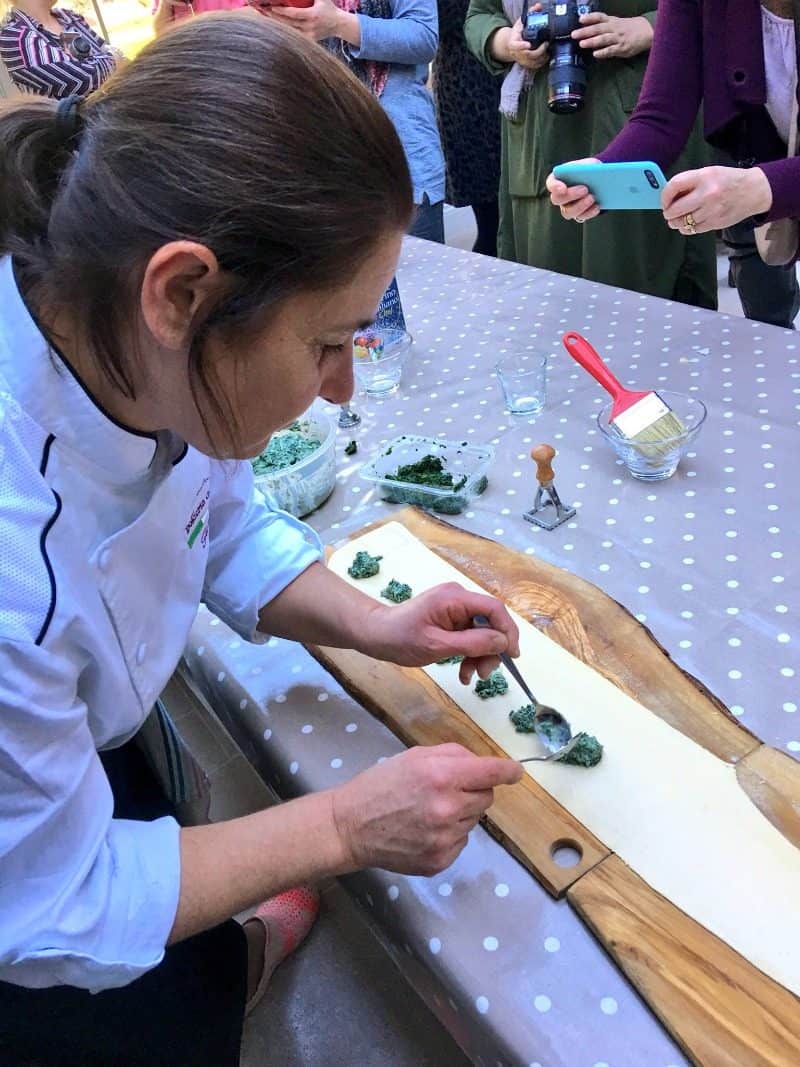 Now the best ever Tiramisu recipe is going to be Italian, right?  Well I think so and it's also my favourite dessert so I was pleased that we were being shown how to make it properly by the Giovannini family. This is probably the recipe I'm most likely to recreate at home, due to it's simplicity.
Tiramisu
Ingredients
8 eggs
120g sugar
500g mascarpone cheese
sponge fingers
espresso coffee
cocoa
Method 
Carefully separate the egg yolks from the whites, making sure that there are no yolks at all in the egg whites.  Whisk the egg yolks and sugar together until creamy.  Slowly add the mascarpone cheese to the egg yolk mixture whisking gently as you go.
In another bowl whisk the egg whites until they are completely stiff.  Fold the stiff egg whites into the mascarpone cream gently.  In the meantime take your sponge fingers and soak them quickly in the cold espresso coffee.  To avoid them getting too soggy just pop them in the coffee, turn over for a second and then use them to layer your dish.
Once the bottom of the dish is covered in sponge fingers, smooth a layer of the mascarpone cream over the top.  Add another layer of soaked sponge fingers followed by more of the mascarpone cream mixture.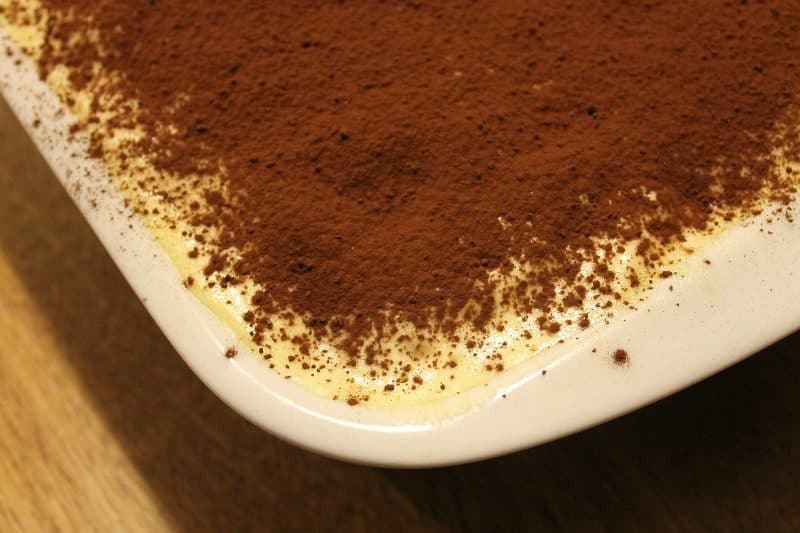 Finish the top of the tiramisu with a dusting of cocoa and pop in the fridge to set.  Ideally it should be left overnight and served the next day.  Delizioso!
Watching these authentic Italian recipes being created in a kitchen in Surrey certainly helped me to feel a little bit closer to that holiday vibe, and I suspect if you try them at home they will quickly get you dreaming of your next holiday too.  If you'd rather cut to the chase and get your Italian holiday plans in action, why not check out the luxury Italian villas you could stay in with Booking For You now.
Pin for later 

I was invited to the Bookings For You Italian Cookery Masterclass in exchange for this post.  I was also compensated for my time.