Family Day Out at Twinlakes
Last half term the girls had an inset day following the week off.  I went online and had a look at Twinlakes ticket prices, and because it was 'off peak' to them it was just £8.50 a ticket.  It was a no brainer really, I booked tickets for Indie, Brook and I and had my fingers crossed for a blue sky day for our family day out.
How to Find Twinlakes
Twinlakes is just 45 minutes from Nottingham, just outside Melton Mowbray.  It's now in it's 15th year and I can't believe that this was our first visit to this children's theme park.  We set off early, well early when you have two kids to corral anyway, and arrived at Twinlakes just after 10am.  We used the Twinlakes postcode (LE13 1SQ) but that doesn't take you directly to the park.  You need to carry on after your sat nav finds this location and follow the brown signs.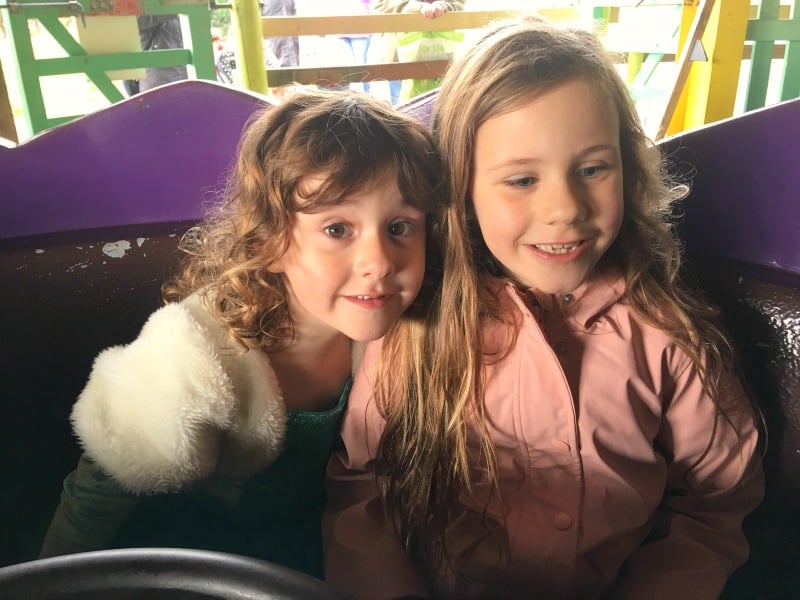 There were just a few rows of cars in the carpark when we arrived which was great.  It boded well for the queues for the rides  and getting around the park.  It had been their big Twinlakes Halloween event the week before, with lots of spooky activities and free pumpkin carving for the kids.  The decorations were still around the park, so we still got a feel of the atmosphere, but without the crowds of people, which was nice.
With all the decorations I got a really lovely first impression of the park and I felt the kids and I were in for a good day out to be honest.  While we got our bearings we ventured into the reptile house before deciding which rides to head to first.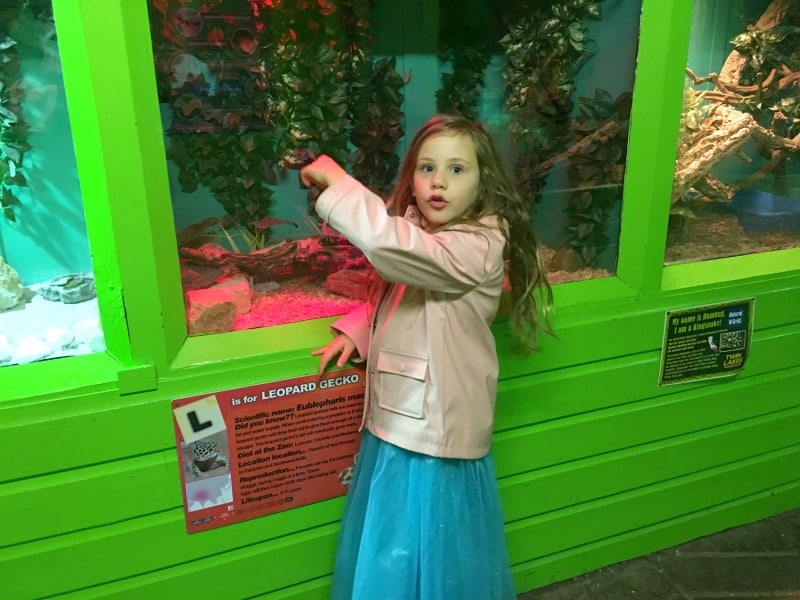 Lots of Kid Friendly Rides
We could see the Joust About-Ride at the top of the Excalibur Adventure Zone which certainly captured Brook's imagination.  Indie was feeling a bit nervous about it, but she did have a go later on.  One thing worth mentioning is that on off peak days like this, one person attends to a few rides.  This makes sense as staff could be stood around doing nothing if they were on every ride.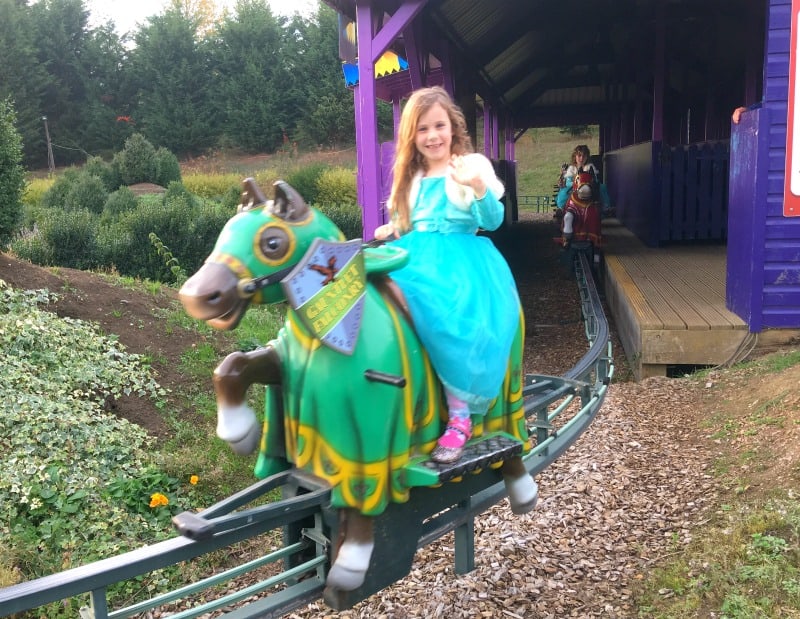 We found the best thing to do was to look for which rides the attendants were looking after then follow them round the rides.  They moved between each ride to make sure that everyone could have a go on the one they wanted.  If we did wait for anything, it was only a few minutes and the system didn't bother us in the slightest.  While we were in this area we went on all the rides suitable for the girls.
Indoor Play Areas
Twinlakes has two large indoor play areas as well as the outdoor attractions.  What was really lovely to see was that as well as a large play area and lots of seating, there were also rides inside for the kids to go on.  If it was wet or unpleasant weather wise, you could go indoors and still enjoy the park.  I'm sure if the park was busy these areas would fill up quickly, but on the day we chose to go there was lots of space and no queues at all.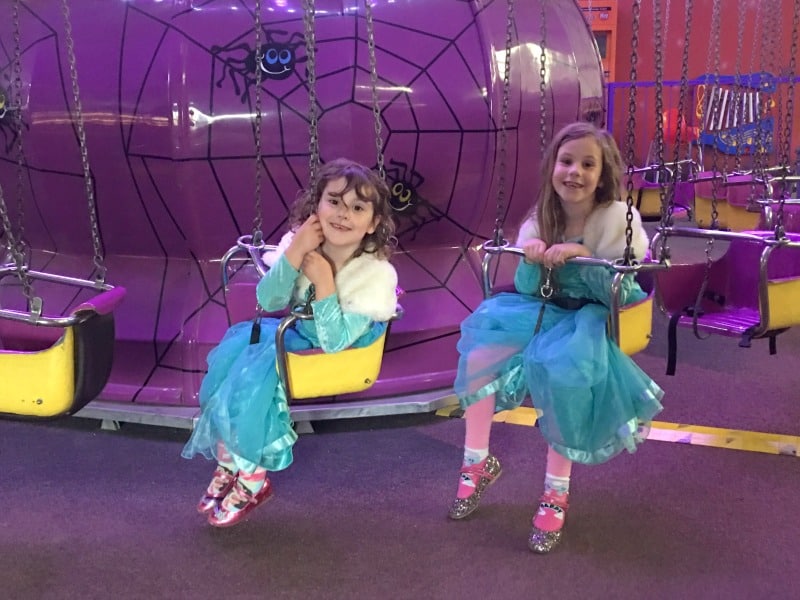 As well as the rides and play areas there is also Red Rooster Farm which we all enjoyed.  I love a family theme park that offers a variety of things to see and do and we loved seeing the cows and goats amongst the other animals.
After lunch we carried on exploring the rides at Twinlakes.  We went on the log flume, against my better judgement to be honest, but we managed not to get to wet.  Was it wrong of me to sit the kids at the front?  They did have water proof coats on!  There were a couple of child friendly roller coasters and trains as well. There were a lot of rides, and so many that were perfect for Brook and Indie to go on by themselves.  Being 4 and 6 years old they like a little independence with these things now.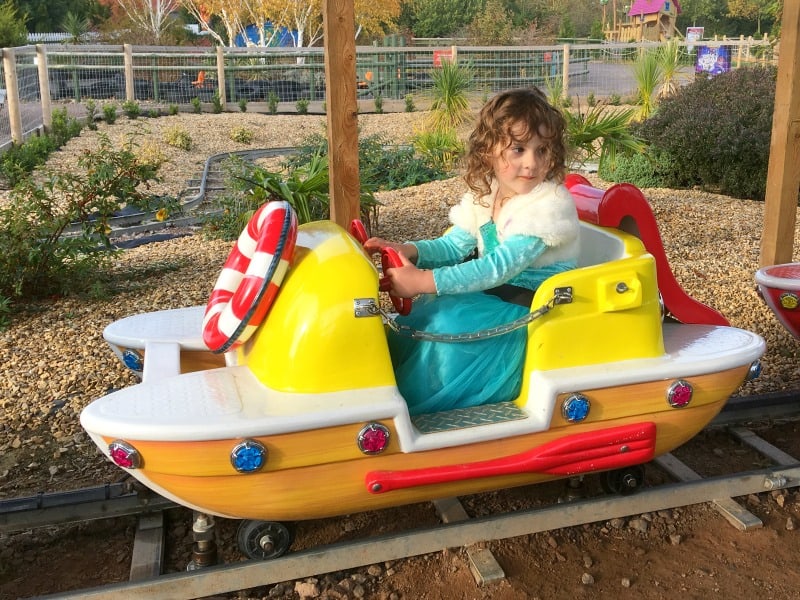 They tried to navigate the pedal go karts with their princess dresses on, which was a real testament to their determination.  We also spent a long time at the American Dream Fairy Castle which was pretty impressive I have to say.  This outdoor climbing frame is just huge and is a great place for kids to explore, climb and of course slide.  My biggest challenge was getting them off it to be honest, but sadly it was getting towards home time.
Twinlakes Review
We were super lucky with the weather as well that day.  It started out a little grey, but it brightened up and was quite warm by the afternoon.  The girls really did have a brilliant day out, and I would absolutely recommend a visit to Twinlakes theme park if you haven't been already been.  If you want to pick a quiet day to visit, an inset day is literally perfect for enjoying Twinlakes without the queues and at a really good value price too.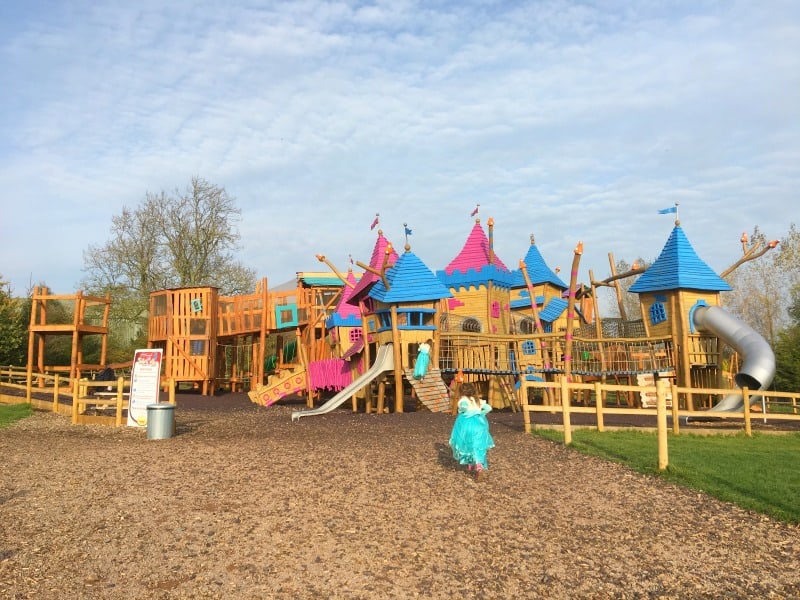 My only comment would be to recommend that families take a packed lunch for their day out.  We ate at the cafe at lunchtime and the quality of some of the food wasn't great.  Indie had the fish bites, and to be honest they were awful.  Brook had a sandwich box, so that was a pretty safe option and I had a jacket potato with chilli which was nice, it was just disappointing that Indie didn't eat much.  Fortunately we did pack a lot of snacks, but next time we will pack sandwiches too.
Apart from that though, I would 100% recommend Twinlakes park as a great family day out in the East Midlands for both price and fun.  We all thoroughly enjoyed our visit, and can't wait to go back for their Christmas Winter Wonderland and other events throughout the year.
Where is Twinlakes?
Melton Spinney Rd, Melton Mowbray LE14 4SB (Use postcode LE13 1SQ for Sat Nav)