Collaborative Post 
Have you been meaning to plan a little trip away? Well, now's the time – and I know just the place you should visit. In East Sussex, you'll find attractive British seaside resort Hastings. Known for its sporting and cultural events, as well as its famous battle in 1066, you'll find lots of beach-based fun here – as well as a lot of history.
There are plenty of things to do in Hastings to keep the whole family entertained – no matter whether you're planning a romantic trip away or want to make memories with the children. So, what are the top 10 things I think you need to do when you're in Hastings? Read on to find out.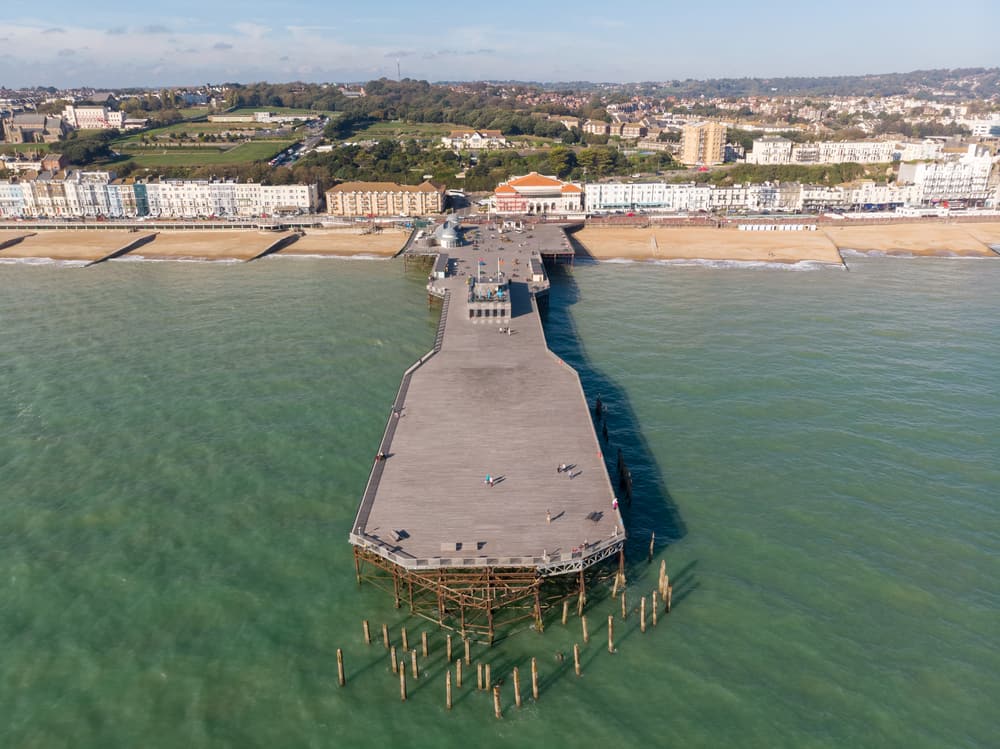 With the kids
Alexandra Park
Boasting beautiful lakes, stunning art sculptures, a huge playground and an abundance of wildlife – all within a peaceful environment – Alexandra Park has more than most to offer. Stretching for 2.5 miles through the heart of the town, it's the perfect place to tire the kids out so that they'll actually go to sleep at bedtime! Walk amongst the trees, kick a ball around, enjoy a picnic or pick up some refreshments from the cute café when you're all worn out.
Blue Reef Aquarium
With an all-day pass for families available, Blue Reef Aquarium offers great value for money for you and the kids. On your visit, you can all come face-to-fin with some fascinating creatures, including sharks, glow-in-the-dark jellyfish, beautiful seahorses and cute pufferfish. Take a stroll through the giant ocean exhibit – but don't forget to look up to witness shoals of rainbow fish! If you're feeling brave, you can then head towards the reptile area, where you and the children can get to know more about the snakes and bearded dragons.
Hastings Castle
Step back in time and explore the ancient monument, Hastings Castle. Although there is not much left of the castle these days, this spot is a must-see for anyone visiting Hastings. Take your time to have a wander, and don't forget to climb to the top. From there, you will all experience spectacular views of the sea and cliffs. Top tip: make sure that you watch the film on the history of the castle as soon as you arrive. It'll provide you with the information you need to picture just how spectacular it once was.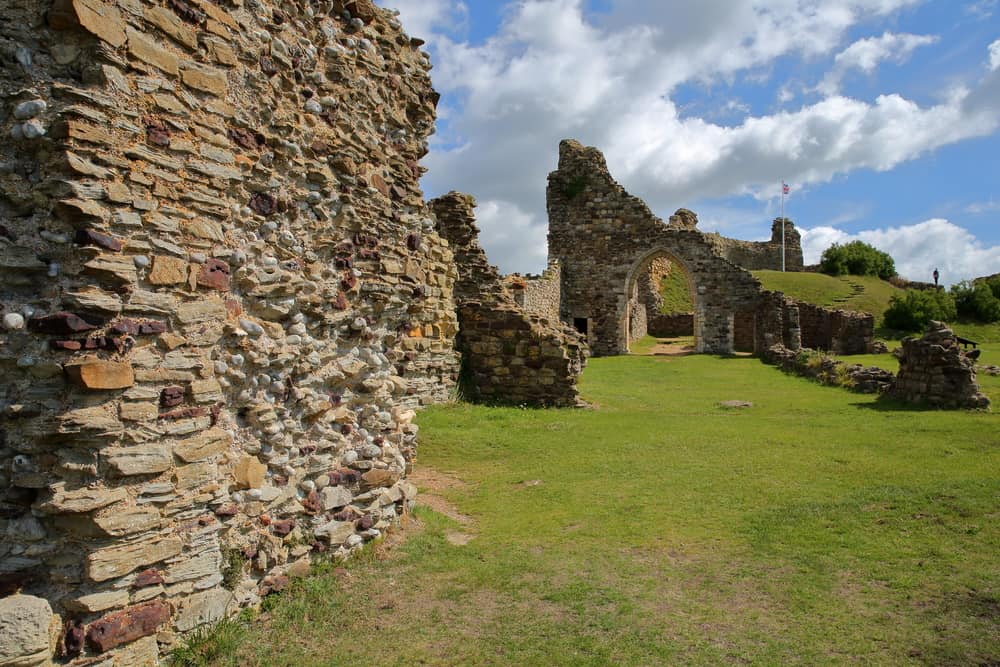 Hastings Pier
Because who doesn't love a walk along the pier? Suffering storm damage in 1990 and then a fire in 2010, Hastings Pier has been beautifully restored, so mustn't be missed on your family trip away. After you have strolled along the boardwalk, revelled in the fresh air and taken in the stunning views, walk towards the small arcade where the kids can have fun.
Old Roar Gill
Go off the beaten path to Old Roar Gill, a unique woodland area with its own waterfalls. It's home to a host of rare flowers and animals and provides a thrilling adventure for the kids. Purchase a fishing spot for catch and release fishing or watch the ducks swim along the water. It can be slippery and muddy in places, so just make sure that you've all got suitable footwear on.
Without the kids
Pelham Beach
Although Pelham Beach truly comes alive in the summer, I'm sure it won't matter what time of year you and your other half get to go – you'll just be grateful for the peace and quiet! Challenge each other to a round of crazy golf, get active on the basketball court, hire some bikes or sit down to enjoy some chips and ice cream. Whatever you choose to do, take the time to enjoy each other's company.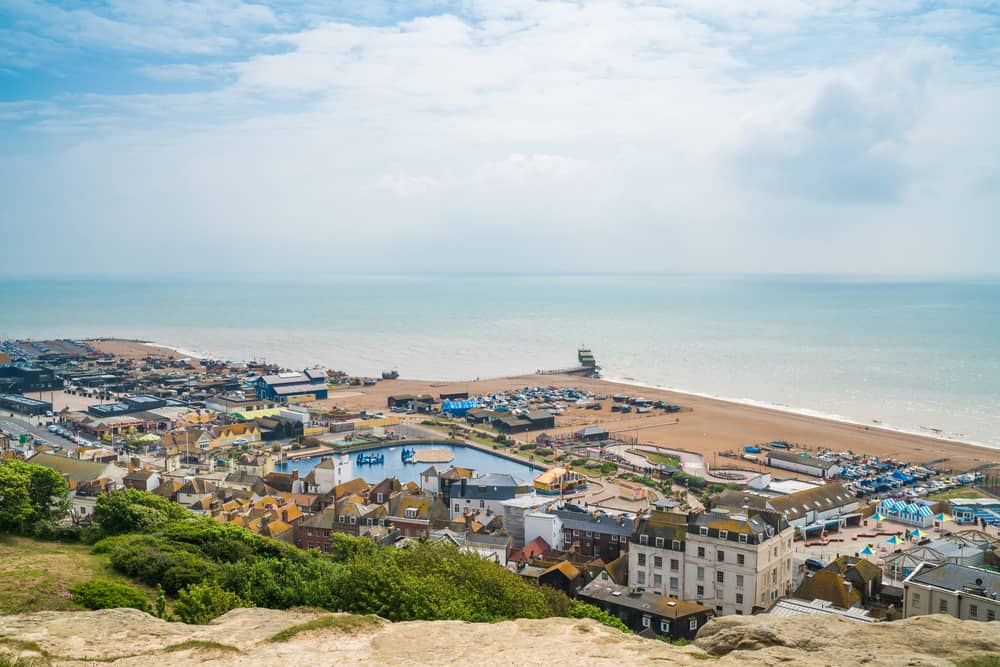 True Crime Museum
Do you or your partner spend endless hours watching true crime documentaries? If so, this is the place for you! Based inside caves, you'll get to explore amazing artefacts and true crime pieces, as well as sit in an electric chair and have your mug shot taken!
Blackmarket VIP
A big lover of music or in desperate need of a good laugh? In the heart of Hastings Old Town, you can enjoy a night off from the kids and head to a live event at the very intimate Blackmarket VIP instead. Choose from various different bands or comedians to see – or even dance the night away sipping on your favourite drinks at one of their Saturday Night Fever discos!
Teddy Tinker's
If either of you are interested in vintage clothing, antiques, records, jewellery, hand-crafted furniture, old postcards and photographs, vintage fabric or any other collectables, Teddy Tinker's is the place to be. Pick up some treasure to take home with you after a lovely romantic weekend away.
Maggie's Fish & Chips
Maggie's are in their third decade of serving customers hearty portions of fresh fish. Located on Fisherman's Beach, you and your partner can enjoy spectacular views as you tuck into the dishes on offer within the welcoming café. Some of the specials have come straight off the boat the same morning – you can't ask for fresher than that. It's a good idea to book in advance, as this place can get very busy.
So, there you have it – 10 things to keep you entertained on your trip to Hastings. Don't delay it any further – it's time to pack your bags, book your train tickets to Hastings and ensure that you have your camera, as there's no doubt you'll want to capture memories of your amazing time away.