We paid for our holiday to Golden Sands Holiday Park ourselves, but this post does contain affiliate links.  This means that if you book a Haven holiday after using one of these links, we may receive a few pennies for our recommendation at no extra cost to yourselves. This is a great way to support website owners during these challenging times. 
After our experience with Haven at Rockley Park in Dorset, it wasn't long before I had another break booked for the summer. This time we chose Golden Sands Holiday Park in Mablethorpe.  For the week we picked in August it was exceptionally good value for money and it's not too far to drive from Nottingham, which is a bonus.  If you want to check out the different locations, latest deals and offers for Haven Holidays click here.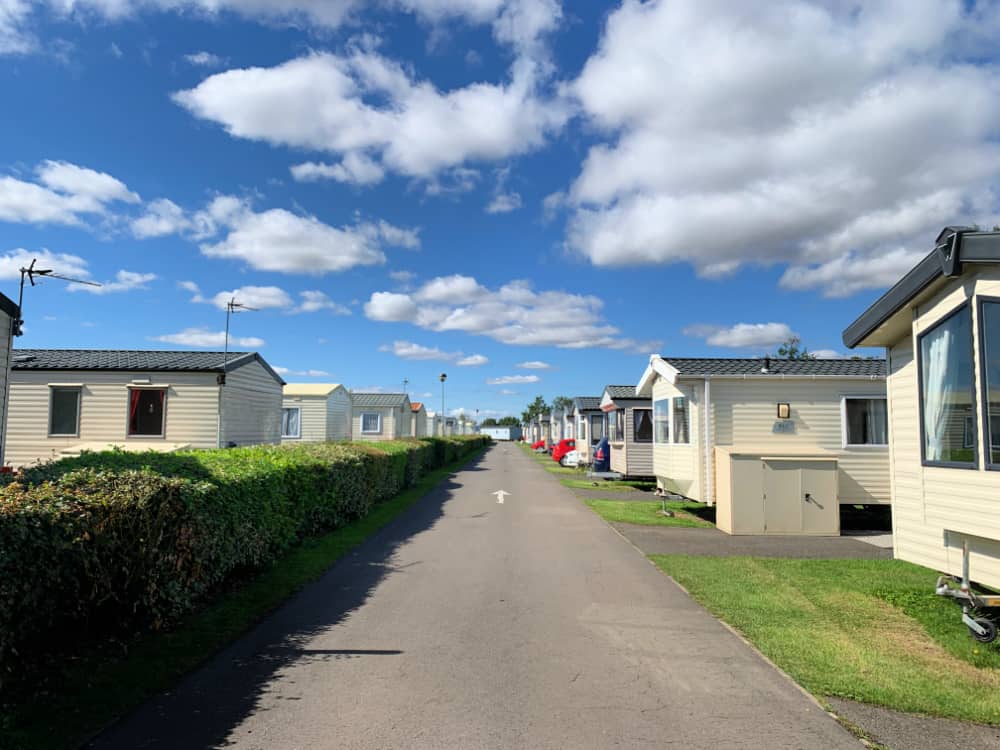 Before We Arrived
All the information we needed to check in was provided to us before we arrived at Golden Sands Haven.  We were given an arrival time and we also knew which caravan we were going to be staying in.  We ended up arriving a little bit early, but unfortunately we could not access the park until the allotted check in time.
We decided to head into Mablethorpe, which is only a few minutes away by car, and take a look around.  Mablethorpe is a traditional seaside town with arcades, the usual seaside attractions and of course, donkey rides.  The beach is very impressive and stretches for miles.  I adore being by the sea, and I was very happy to be able to enjoy this stretch of coastline with the family for the week.  It's ideal for kids who love kites, playing in the sand and of course a paddle in the sea!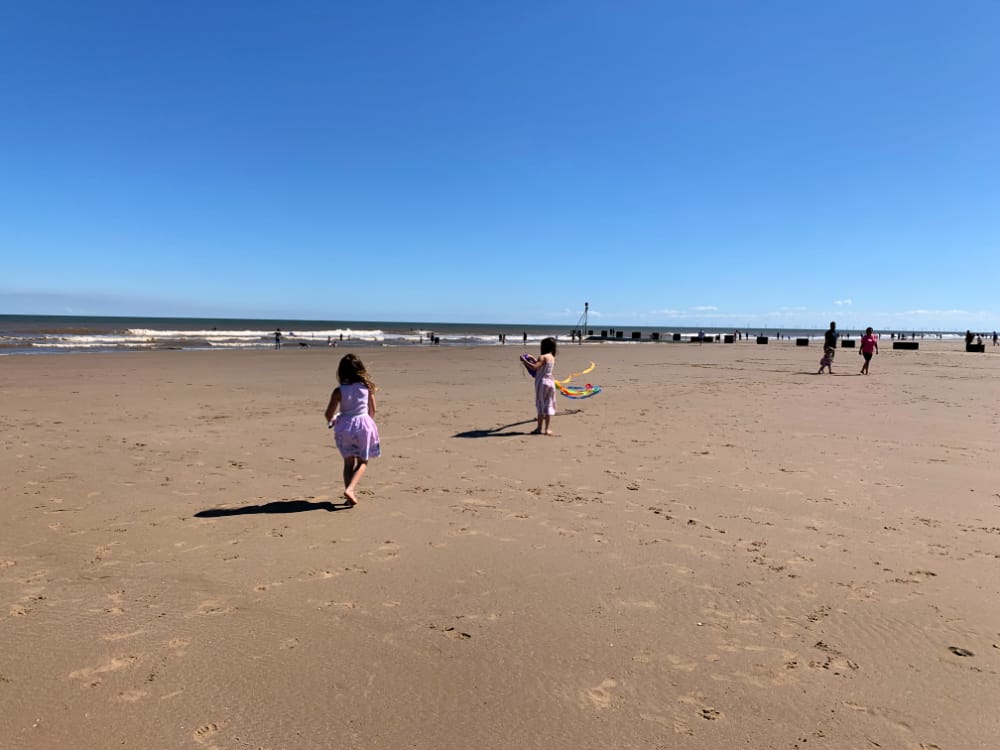 We headed back to Golden Sands Holiday Park at our check in time, and the whole process was super smooth.  We didn't even have to leave our car to get checked in as they already had our car registration details and were able to head straight to our caravan once the concierge had confirmed our booking.
Haven Caravan
For this trip we booked a standard 3 bed Haven holiday home and we were very impressed with it.  The living and dining area was very spacious and comfortable.  We'd relax in the evenings either playing games or watching TV before putting the girls to bed which made for some lovely family time together.  We cooked at least one meal most days and found the kitchen had most things we needed including a fridge with freezer compartment, microwave, kettle pots, pans  and crockery and cutlery.
With one double bed and two twin beds we had plenty of room to spread ourselves out.  Brook and Indie like to be flexible in their sleeping arrangements (can you relate?) and you can never be quite sure which bedroom they will finally settle on sleeping in from one evening to the next.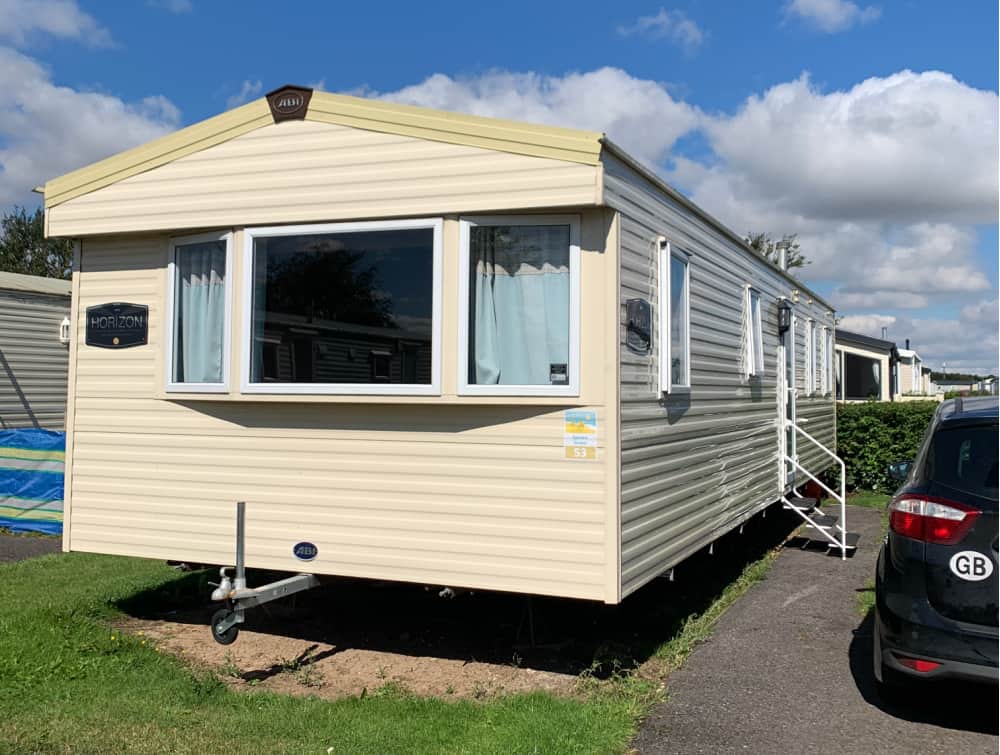 We had a shower room with toilet and an additional toilet, which is always a bonus for a family holiday, so the bathroom facilities more than met our needs during our stay.  We had stayed in a prestige caravan at Rockley Park so I was a little bit nervous we wouldn't be quite as comfortable, but that didn't turn out to be the case at all.
Haven have put in place a Caravan Cleanliness Guarantee and are spending more time getting caravans ready for each arrival.  Our caravan at Golden Sands was spotlessly clean and was also sealed with tape on our arrival so we knew we were the first to enter.
Golden Sands Holiday Park
After getting settled in our caravan we went to explore the park facilities.  We were super close to the Arcade and new Seal Sands Adventure Village which was perfect for us.  Indie and Brook are at an age where they want to enjoy a little more freedom so they could easily scoot ahead of us when we were visiting play areas or activities.
Their favourite activity of all is playing in the Arcade, and we'd take them down to play on the 2p machines most evenings.  There were good safety measures in place for Covid-19 and the staff were also really helpful and super friendly!  This definitely made for a positive experience all round.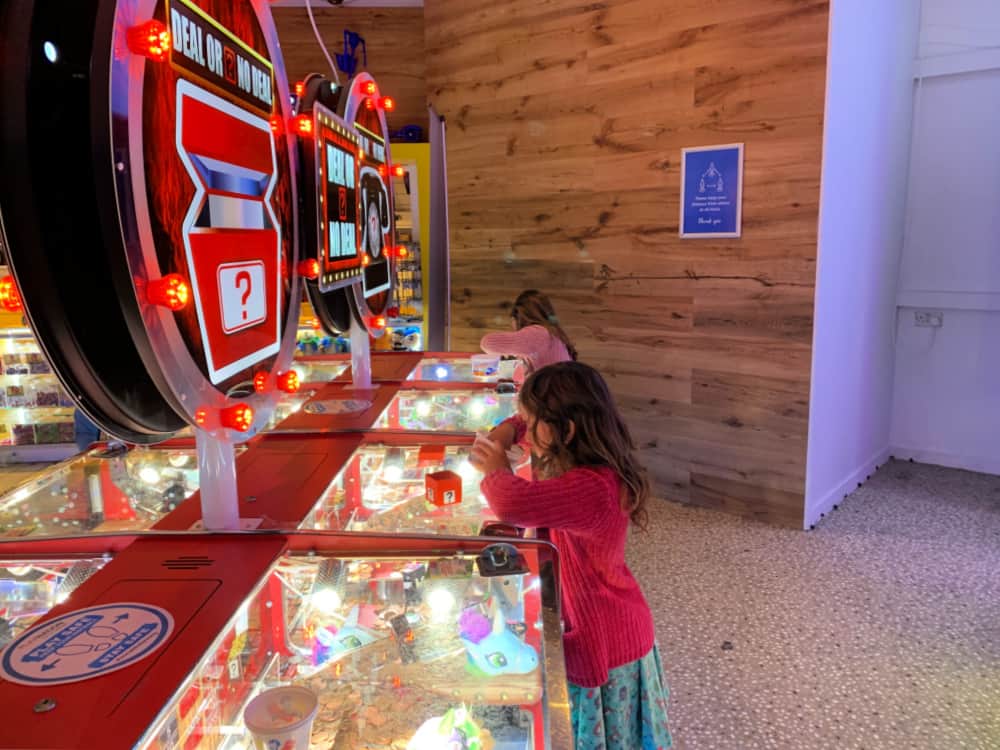 Our other favourite place was the sand pit and adventure playground.  Indie and Brook would quite happily play here while the sun was shining!  There's also lots of other activities in the Adventure Village for little thrill seekers to take part in, from climbing walls, sky rails, kart hire and sports activities.  Unfortunately for us these activities were super popular and the stormy weather also didn't help.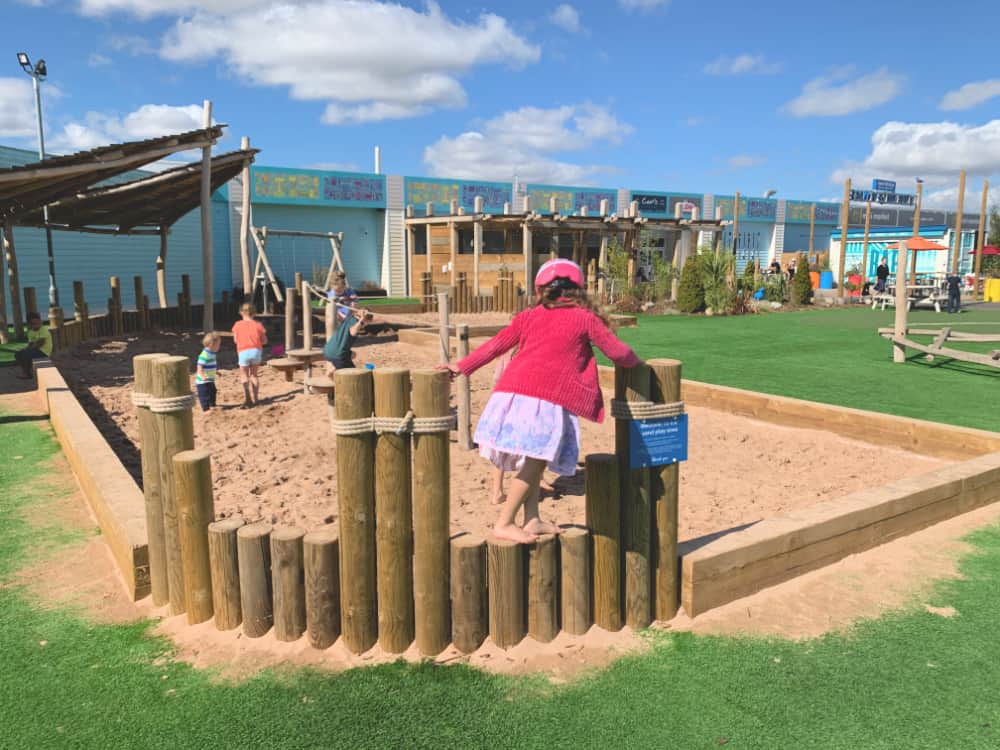 Fingers crossed on our next visit to Haven Holidays we will get to experience so of these activities.  The trick is definitely to check the weather forecast and book in advanced on the Haven app if possible!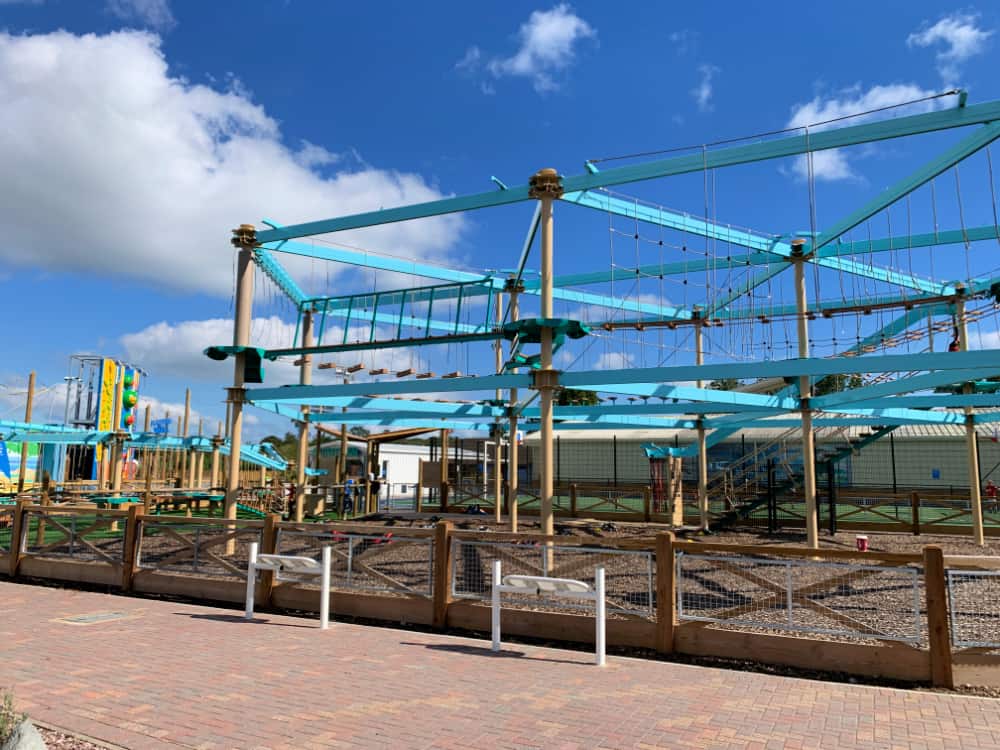 We visited the the restaurant during our stay and were very impressed with both the food and the service at the Quayside Cafe Bar.  The children's meals and activity packs were a big hit, and we enjoyed a very tasty oriental noodles dish and chicken burger.  Happy tummies all round!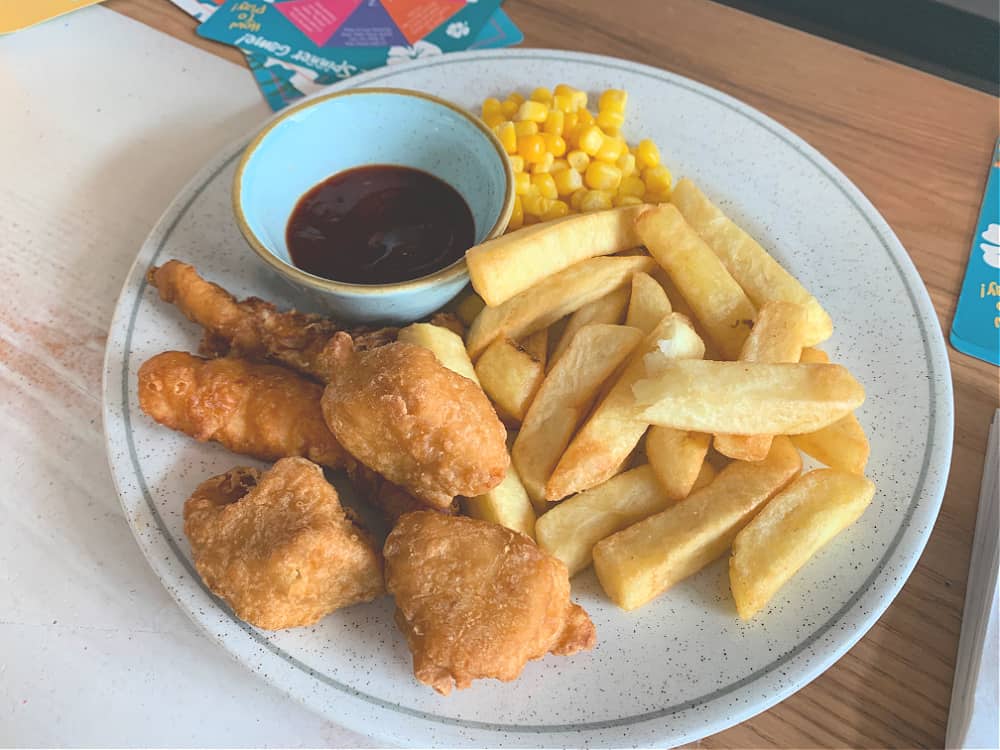 Location
Golden Sands Holiday Park is in a great location for both the beach, local attractions and Mablethorpe.  With little legs in tow, we could walk from our holiday home to the beach in 10 minutes.  The coastline is particularly impressive with lots of sand, lively waves for activities like body boarding and you can take dogs on to this part of the beach as well if your pooch is on holiday with you.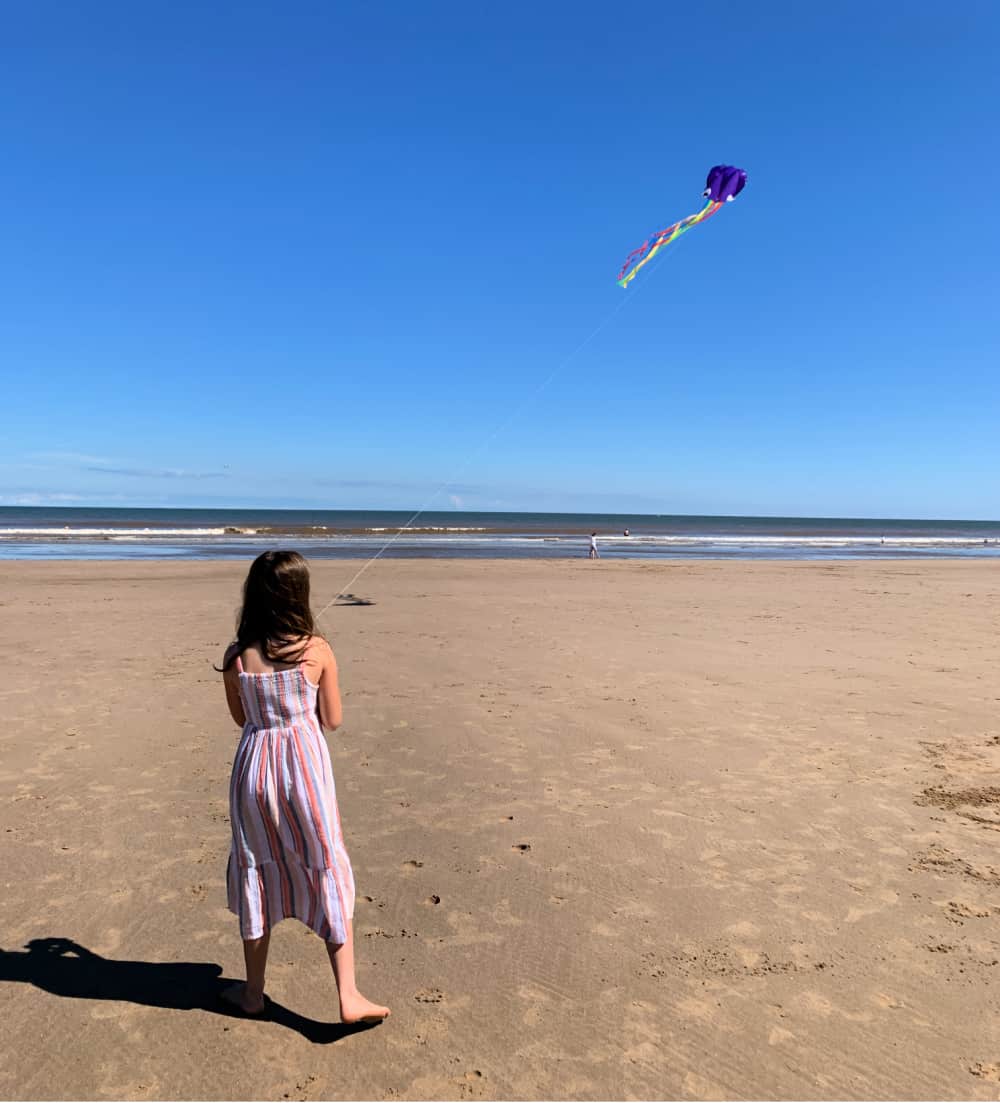 The Mablethorpe Wildlife and Seal Sanctuary is opposite Golden Sands too, and we loved our visit here.  They have a lovely collection of wildlife including birds, reptiles, porcupines and of course seals that have been rescued and are being looked after until they can return to the wild.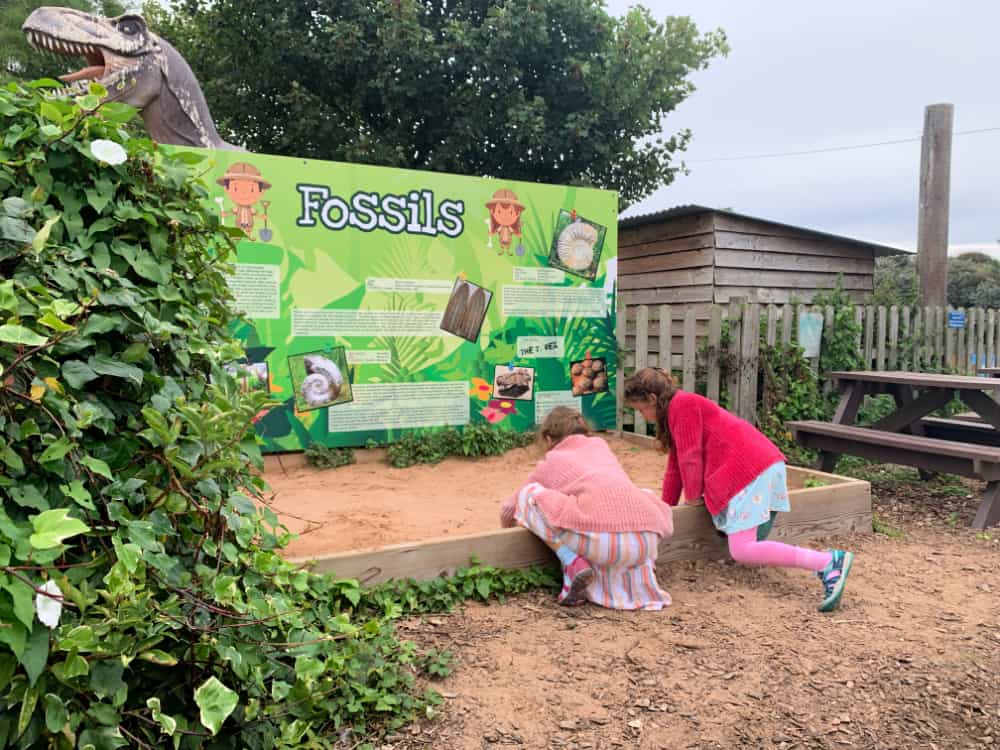 They have a shop, a cafe serving takeaway food and a small children's play area also.  We spent a few hours here and thoroughly enjoyed seeing the animals and learning more about the struggles the wildlife face from pollution and environmental factors on this part of the UK coast.
Mablethorpe is a 5 minute drive from Golden Sands, but you can easily walk either by road or along the sea front.  There's a Co-op in Mablethorpe which is very handy for a self catering holiday with Haven!  We visited the town a few times, including to eat at The Louth and Gerado's Italian Restaurant, both of which we would highly recommend.
>>Find More Haven Holiday Parks Here<<
Final Thoughts on Golden Sands Haven
We had a lovely break at Golden Sands, and given the year we've had, it was just what we needed.  We were very impressed with the cleanliness and presentation of the park, which is so important in these challenging times we find ourselves in.  We had wonderful experiences with the staff we came into contact with, especially at the restaurant and arcade.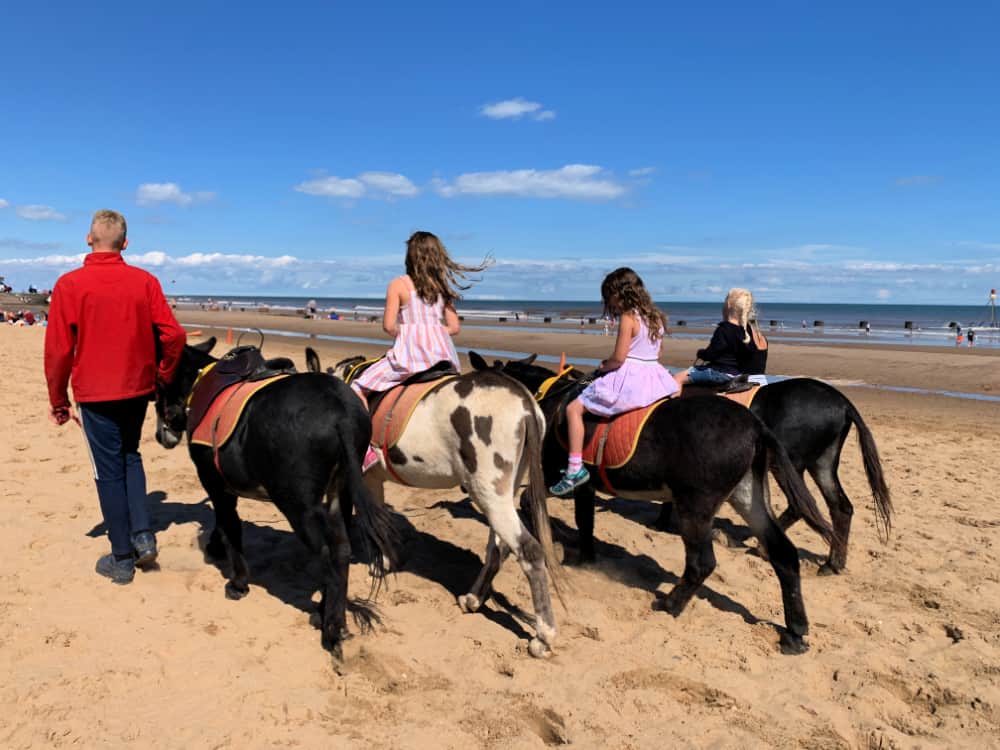 The only thing that let us down was the weather in Mablethorpe, as we picked the week Storm Frances decided to arrive in the UK.  That being said though, we were quite happy enjoying this side of nature in the comfort of our holiday home at Haven when it arrived.
Fancy staying at Golden Sands Mablethorpe?  Click here to find out more.