Toucanbox – Kids Craft Subscription Box Review is an advertisement feature and contains affiliate links. If you order a Toucanbox after using one of these links, we may receive a few pennies for our recommendation at no extra cost to yourselves. This is a great way to support website owners during these challenging times.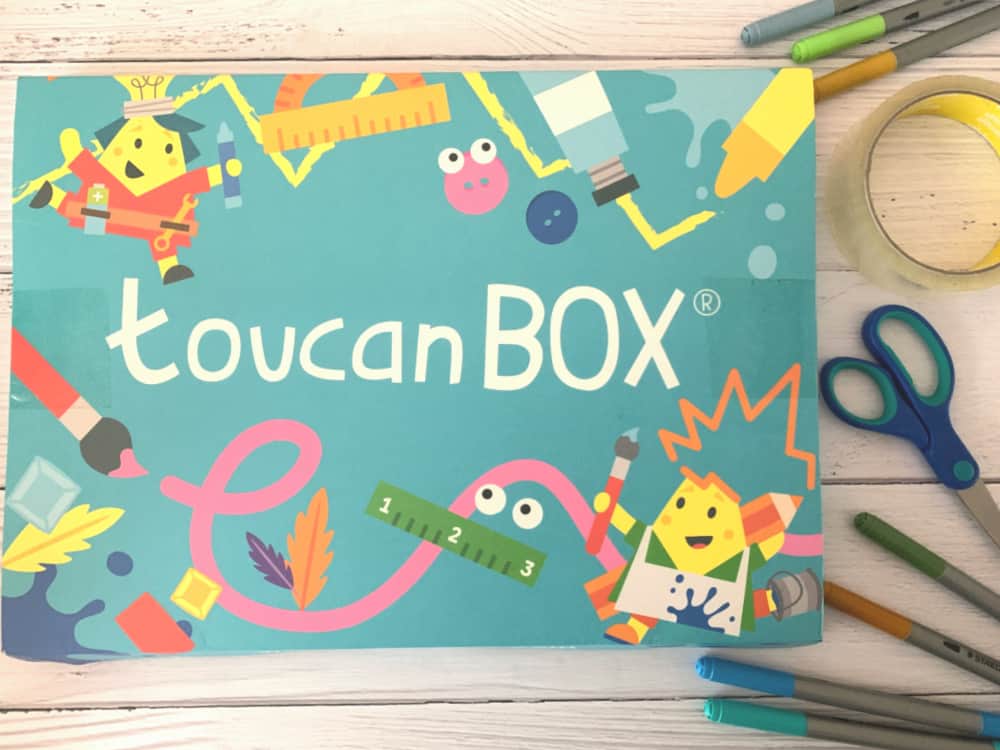 Do your kids love crafts?  Have you ever thought of signing up to Toucanbox – the kids craft subscription box?
We've recently been sent their craft subscription box and wanted to share how we got on in case you wanted to check it out!  We've been thinking about signing up to a kids subscription box for a while so this came at a perfect time for us!
In our house, Indie is particularly creative.  She loves drawing, painting and making things and these activities have to feature in her week somewhere.  Brook also enjoys being creative and loves making things in particular.
>> CLICK HERE FOR 50% OFF TOUCANBOX <<
In her own words she's 'not a fan of colouring', but she definitely enjoys other types of crafts, it's just a question of finding the right activity for her to do.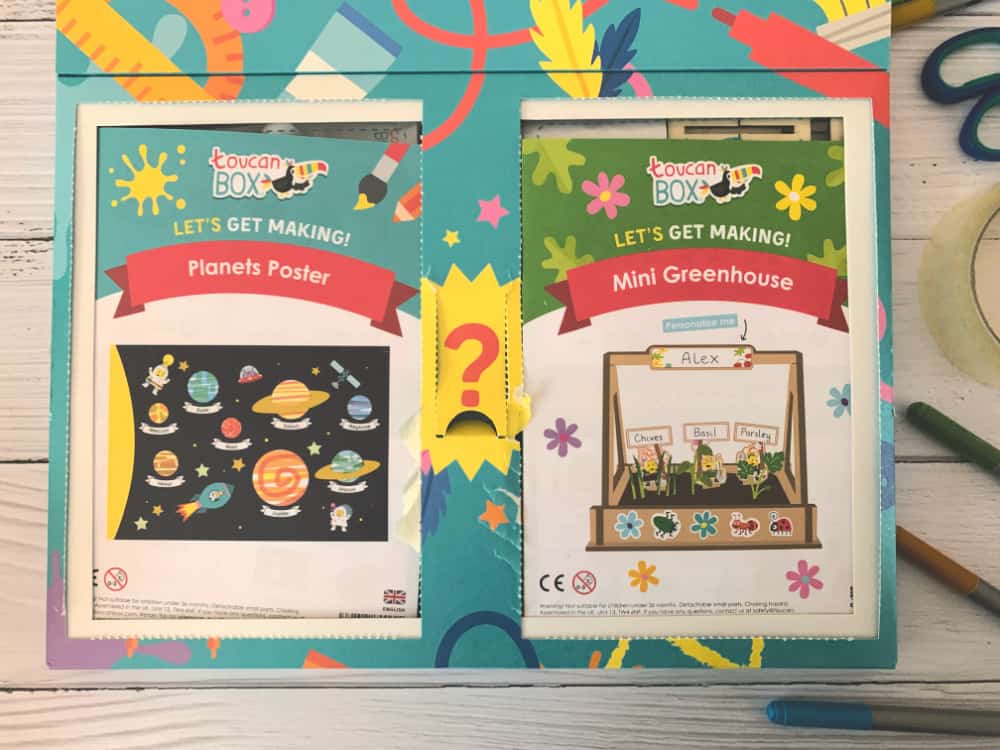 I don't know about you, but having the kids at home during lockdown gave me so much insight into their learning styles and how they are getting on at school generally.  Indie is a visual learner and loves hands on activities.  Brook is all about making things and really enjoys maths!
We're loving having the kids back at school, but I'm also super keen to keep supporting them at home with their learning.  I'm fairly sure they will both be sent home at some point to self isolate and we will be picking up home learning again, what do you think?
We've got into the routine of coming home from school and doing reading practice and homework.  I also do a few extra activities to help them with the topics they've been covering at school.  I would't say I'm always the most popular Mum for doing this, but it's all about bribery rewards and motivation, right?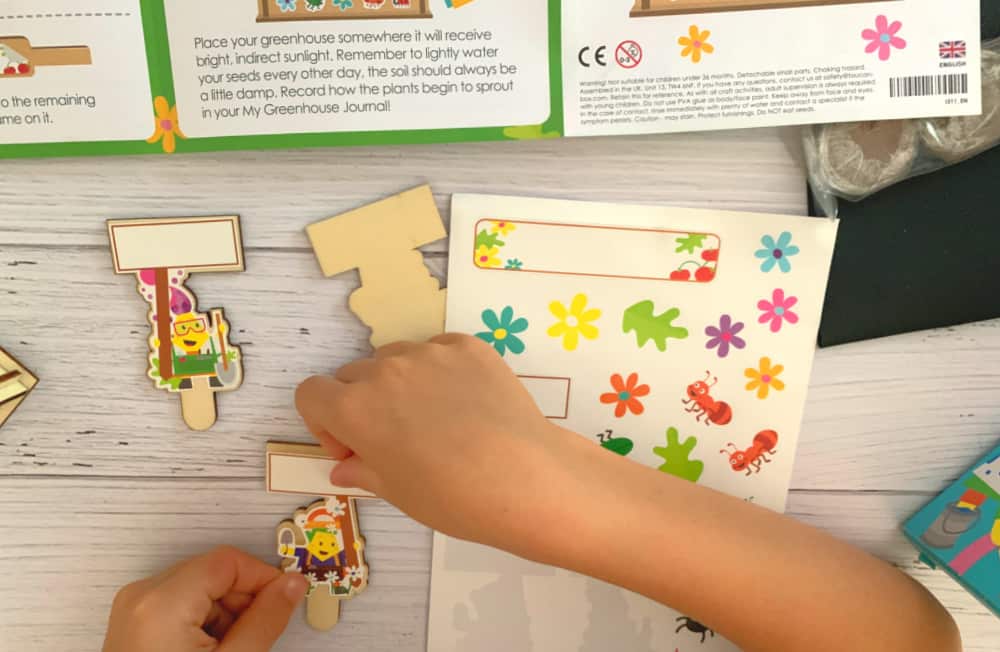 Our Toucanbox has really helped me to encourage them with the school work this month and it's also really supported their learning.  Brook chose the the Planets Poster, which is perfect for their space topic at school, and Indie wanted to make the Mini Greenhouse!  We love that they can choose a craft each as I know they will be really engaged with the activity when the Toucanbox arrives.
When the Toucanbox arrived we also received a collectable surprise, colourful stickers and a fabulous magazine packed with more activities that are easy to do at home from building rockets to making pizza.  To keep us organised with 'Back to School' we also received a free fabulous planner and colourful stickers and inspirational quotes worth £20!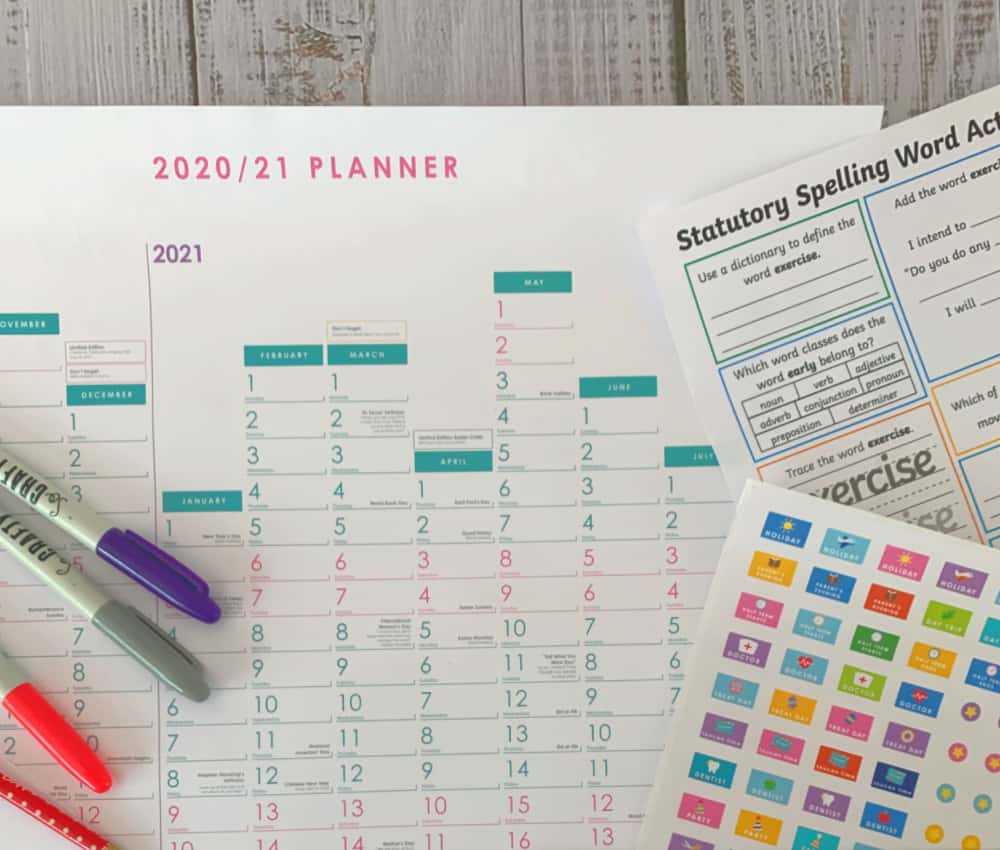 We love that Toucanbox comes with everything you need to do the craft activities. There were a few bits we needed to grab, but everything was things we had to hand anyway, like water and a pen.  The Mini Greenhouse not only contained everything we needed to make it, but it also came with soil, seeds and easy to follow instructions.
Indie loved making the Mini Greenhouse.  She was able to follow the instructions herself and build it independently.  There were some lovely elements to it including building the frame, decorating the greenhouse and planting the seeds at the end.  She was very proud of the finished product!  She declared she had 'made a garden indoors'!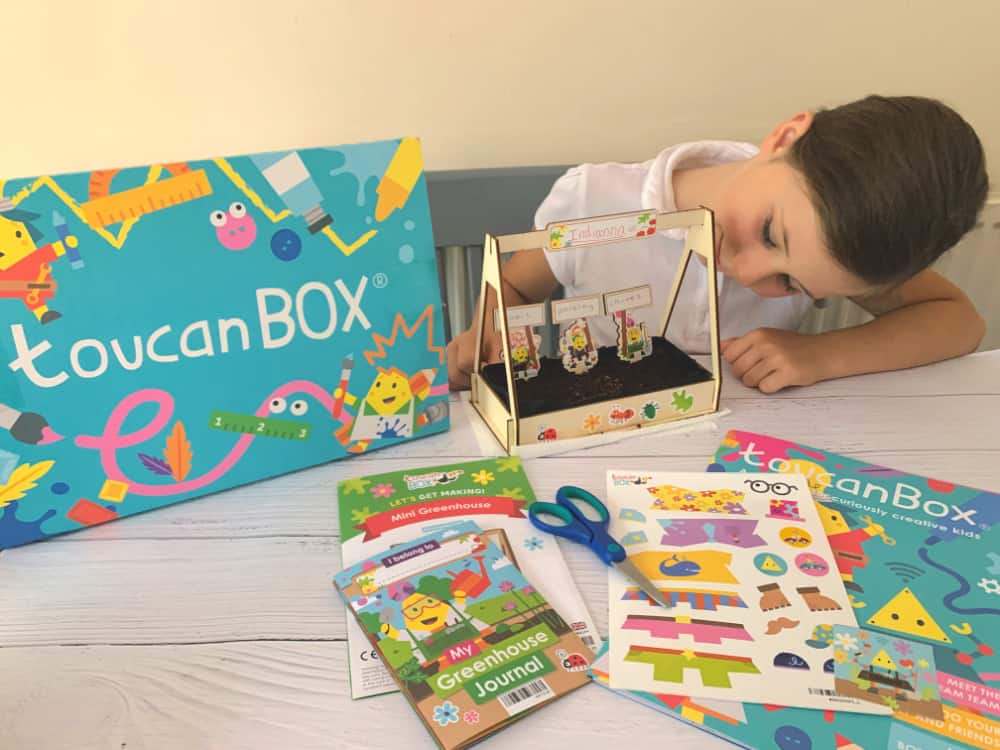 She also has a greenhouse journal to fill in her observations, including how much water and sunlight the seeds get.  She can also draw the seedlings to track how they grow.  It's such a fun and creative way to encourage their STEM learning.
Brook loved making the Planets Poster too!  I have to confess we dived straight in to making the poster without reading the instructions fully first.  Brook was very keen to get started.  As a result we got the order slightly wrong but it didn't really effect the end result and we really enjoyed making it.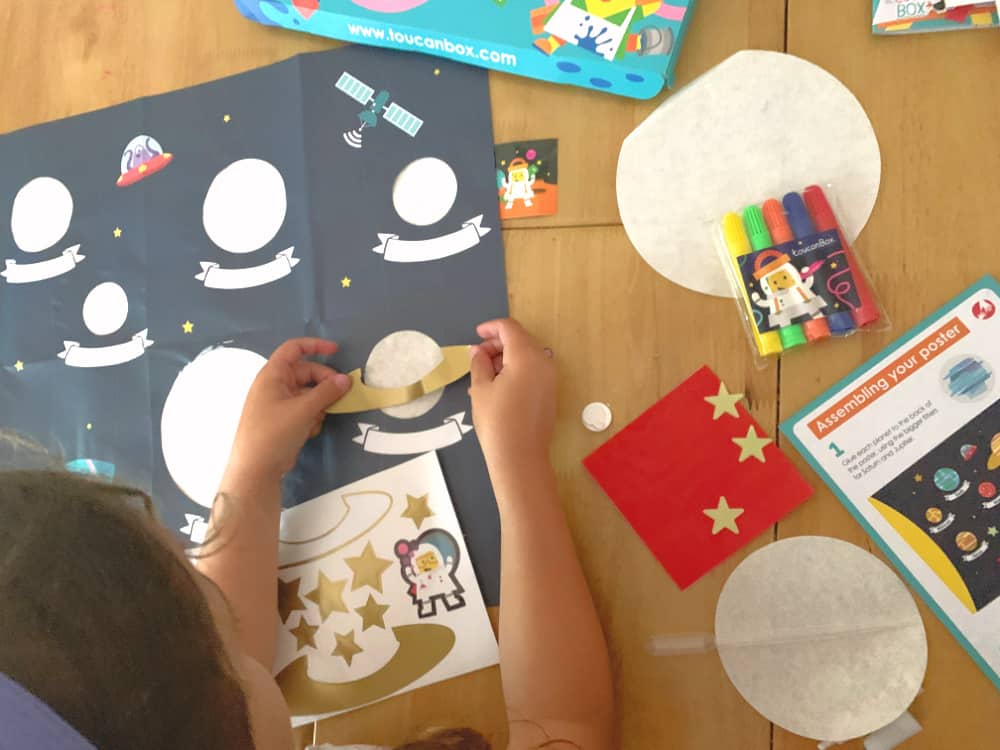 We should have decorated the planets first and then added droplets of water to encourage the ink to spread before adding them to the poster.  Instead we stuck the planets to the poster then decorated them.  Even though we got it slightly wrong, it was still a useful conversation about what what we could do better next time and she still loved the finsihed result.
If you are looking for a super convenient craft subscription box for kids, delivered to your door every month I'd strongly recommend Toucanbox.  Order now and receive a free 'Back to School' planner and receive 50% discount! They are perfect for fuelling kids creativity and supporting their learning at home.
Order your Toucanbox here now!