Collaborative Post 
Hong Kong's colourful nightlife and club areas attract tourists from all over the world and offer a fun and varied selection of places to visit. But the hardest part is figuring out where to start. Because we love to help you plan your trips, this complete guide will save you time and help you find what you are looking for!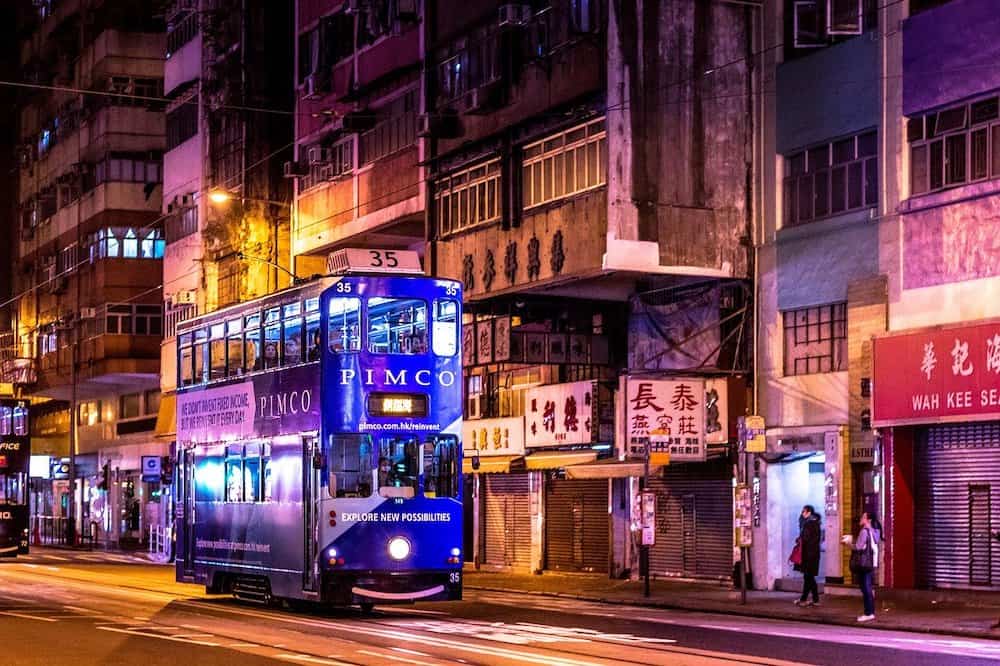 Make Some Moves at PLAY with Bubbles and Bass
If you are looking for a lively atmosphere then PLAY is one of the best clubs to go to Hong Kong for a fun night out. Friday nights are the talk of the town, so you really don't want to miss out.
PLAY is a great place for great cocktails with friends. The venue is huge and it's very popular with the younger audience. The throw awesome Felicia parties once a month which are not to be missed. Floor decorations and interior designs set the scene and create a cool atmosphere at this popular night spot.  If you want to have a delicious dinner, a great time with your friends and party, PLAY is definitely the place to be!   
Take a Night Cruise from Victoria Harbor
If you are looking for a unique experience, we highly recommend taking a night cruise from Victoria Harbor with the symphony of lights for an indulgent night out. There are lots of popular food trucks near the harbour so don't worry about planning for dinner.  There's also some highly recommended tsim sha tsui restaurants with beautiful harbour views in nearby malls if you are looking for something more formal.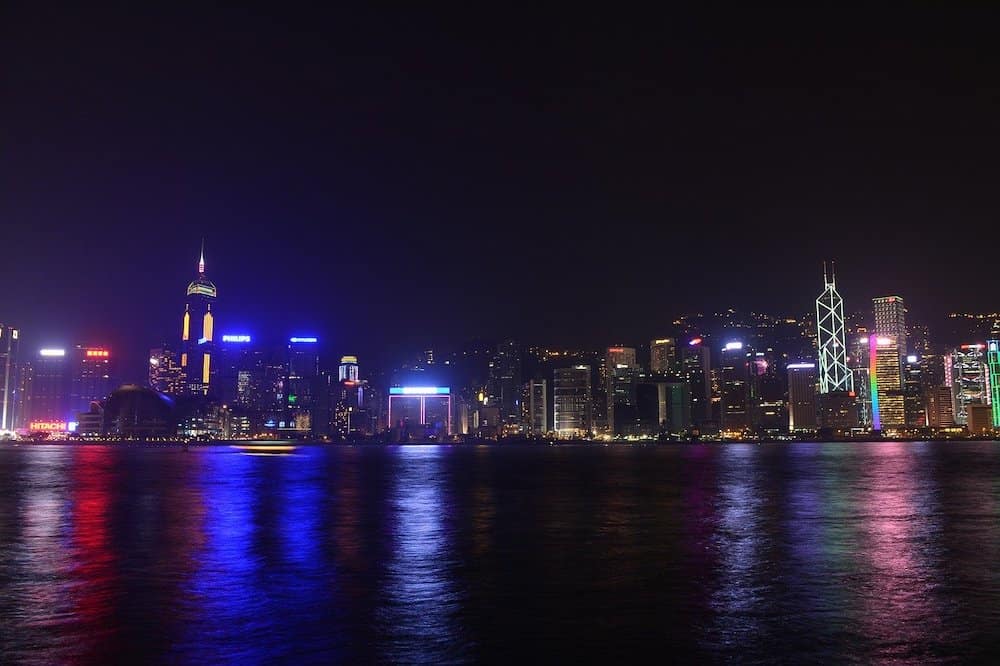 There is also the option of taking a night cruise with dinner, which is perfect id you are celebrating a special occasion.  Victoria Harbor is one of the most iconic and beautiful bays in the world so it's a must see while you are in Hong Kong. We highly recommend taking the Star Ferry to explore the marvellous sights around the entire harbour, we promise you won't be disappointed. You can also catch a boat to enjoy the sunset views, which are not to be missed. Taking a trip cruise during the day also promises stunning views of the city.
Shake Your Legs to Local and International DJs at Volar
This club has created a warm atmosphere inside with stunning designs and ambient lightning. This is one of the few hidden gems in Hong Kong if you are looking for the best Latin party in the city.
The energetic vibes of Volar with great music is a perfect match for these Latin vibes. The Viva La Salsa party on Tuesday is filled with the best salsa dancers in the city. It's a great bar with an excellent reputation for welcoming both locals and tourists. You can even have a short visit to Volar while you are out in the city if you want to explore more of the nightlife. The DJs create a fantastic atmosphere with the latest Latin beats.
Wander Through Kowloon's Temple Street Night Market
As the night falls and neon rises, the street market in Hong Kong takes on a life of its own. Bargain hunters flock here to fill their bags with clothes, watches, street food, tinctures and tea. It's the perfect place to visit to pick up souvenirs and gifts for people back home.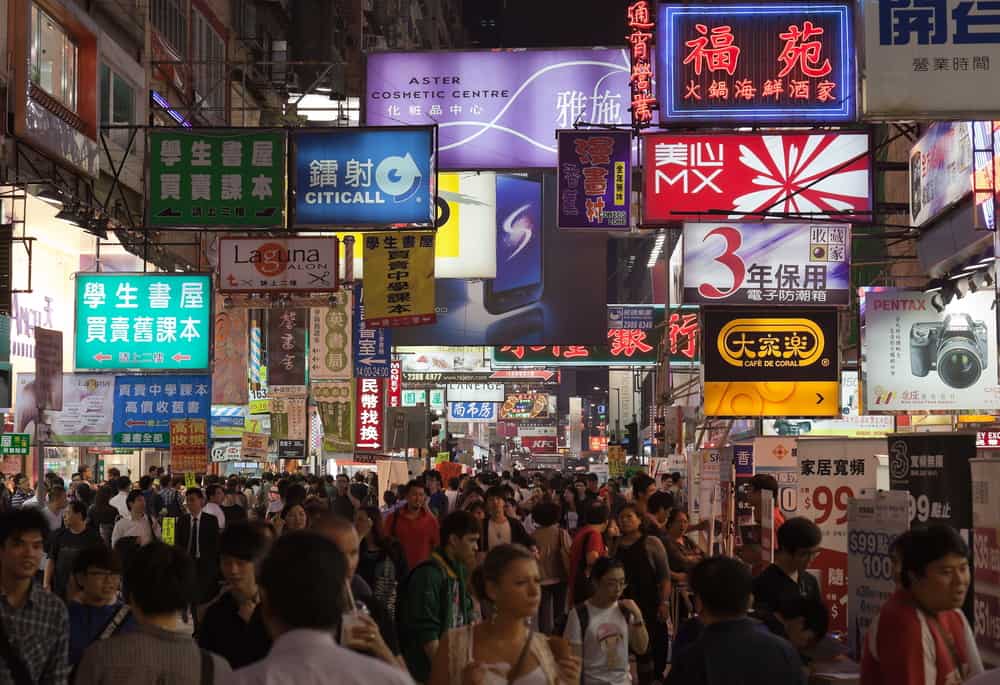 Temple Street Night Market is a lively and fun shopping experience for those with good bargaining skills, but you'll also find fortune telling booths and other fun experiences in this unusual spot.
Find Peace at Champagne Bar of Grand Hyatt
This is a glamorous bar with exceptional cocktails, relaxing music and a great selection of wine and champagne. Here you will find elegance and tranquillity you need after a busy day in Hong Kong. The Champagne bar is spacious and comfortable for those looking for a relaxing night out sipping cocktails and listening to live music. They even take requests if you want to listen to your favourite tunes. Make sure you take a look at their calendar of events too, as special festivals are celebrated all around the year with wonderful performances.
Enhance the Pulse at Lan Kwai Fong and SoHo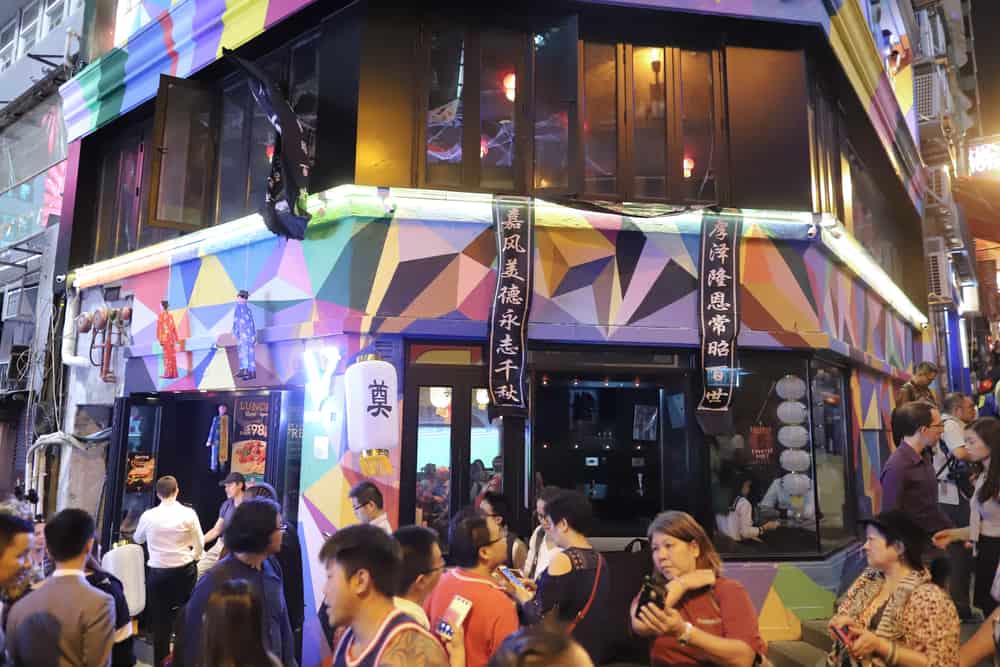 Both of these destinations have some of the best premier bars in Hong Kong's nightlife districts. Lan Kwai Fong is L-shaped and enclosed by skyscrapers which creates a unique atmosphere.  As soon as night falls the entire district comes to life with fun, parties, festivals, bars, pubs, clubs and restaurants.
SoHo has a long history of being a popular night spot with locals and tourists alike. It's famous for the wide array of fusion food from Italian, Chinese, Indian, Spanish, French and Mexican. If you're not sure what to have for dinner, SoHo is bound to offer you some inspiration.   
Sip a Glass of Wine with Top-Notch Services from Peninsula Bar
This is an impressive bar where you can take in the atmosphere created by warm woods and subtle lighting. The drinks are delicious and some of the prettiest in Hong Kong given their presentation.  It has a well crafted menu  with something for just about everyone.
The cocktails are well executed and the live music is tastefully performed by top performers. While you are there, don't forget to follow the stairs and enter the second floor, there you will find 'The Bar'. It's a popular nightspot with luxurious decor and desserts that are guaranteed to lift the spirits.
Laugh at Hong Kong'sea TakeOut Comedy Club
TakeOut Comedy Club is Asia's first full-time comedy club which started in 2007. It has hosted world-renowned comedians including Tim Jones and Ted Alexandro. Performances are mostly done in English, so it's accessible to many tourists. A perfect place to have dinner parties and fun with your famil.
Enter the Red District of Hong Kong, Wan Chai
This is an area with a great collection of bars and clubs. Anyone who visits Wan Chai can grab a drink and enjoy live music at many different locations. It's been a famous part of  Hong Kong's night life scene for many years, so it's a popular choice for visitors who want to party long into the night.
Head to the Victoria Peak on the Peak Tram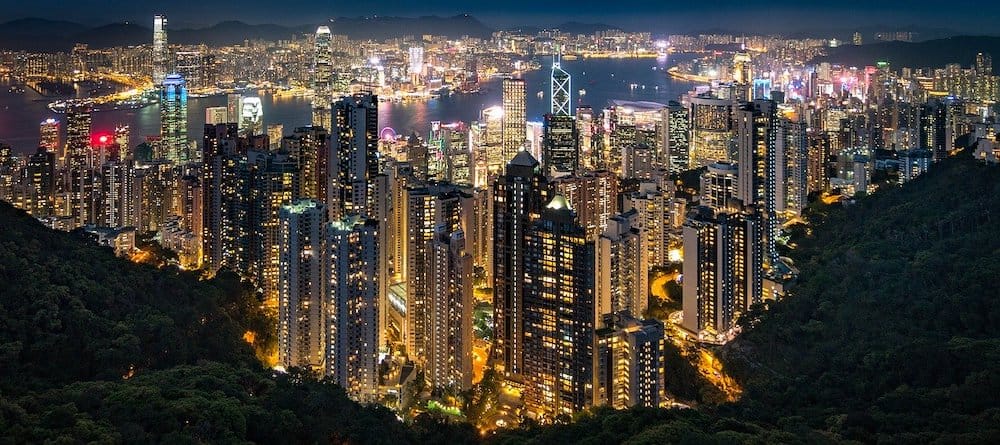 If you are looking for a break from the bars and clubs, then how about a trip on the Peak Tram to Victoria Peak to enjoy Hong Kong's stunning skyline? The panoramic deck on top is well worth its entry fee. The city views from the summit cannot be beaten. Our top tip is to plan your visit on a clear day to make the most of the scenery journey.
Searching for a flight from Manila to Hong Kong to experience the nightlife? Click on the link to discover amazing flights!