Coventry is one of the fastest growing cities of the U.K. It is a city that is rich in culture, unique and offers a wide range of things to do all year round.  Coventry really has moved into the 21st century with it's head held high, leaving it's somewhat dull reputation well and truly behind.
From museums and theatres to various events, shopping and fine dining—Coventry is now an all time favourite with tourists and residents alike.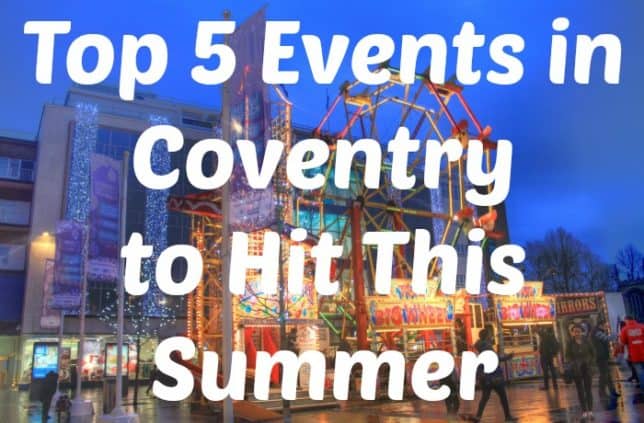 Let's explore the top five events happening in Coventry this summer.
A Dream of Midsummer Festival
When? 25th June, 2016
Where? At Baptist Church, St. John, Fleet Street, Coventry.
What is it?
It is an event you definitely do not want to miss out on.
Filled with music, dance, and theatre—the event is a collaboration between UMCM (Unlock the Music Concert Making) and the Baptist church. All performances are scheduled to take place between 10 am in the morning to 10 pm at night. Tickets for the event are priced at just £6 (£4 for concessions).
Grub Club Fargo Village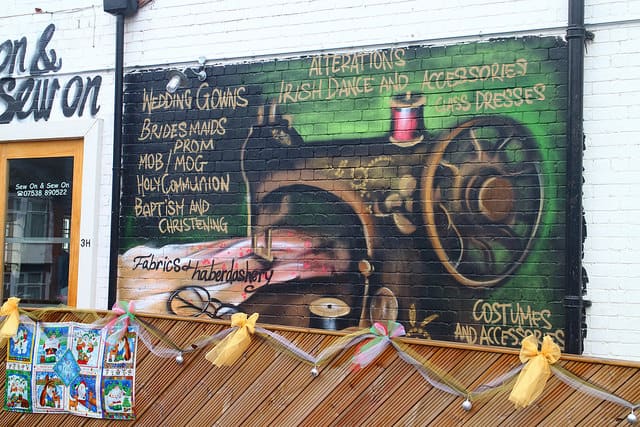 When? 25th to 26th June, 2016
Where? At Fargo Village, Far Gosford Street, Coventry.
What is it?
It is a food and drink market that makes for a perfect getaway for families to visit and enjoy a day filled with fun, laughter and lots of local fayre.
The stalls are mainly occupied by local farmers and traders who bring to you the most delicious local taste of Coventry. If you are a tourist, this event is great for getting to know the locals of the city as well as eat the most scrumptious food offered by the local bakers, brewers and grillers!
Kineton Music Festival
When? 25th June, 2016
Where? The event is taking place at the Kineton Sports and Social club at little Kineton.
What is it?
It is a fantastic local event filled with music, acts and food to keep you captivated throughout.  This year there are two head turning acts including the Queen Tribute act and Bob Marley Tribute.  Sounds like good vibes all round to me.
So, do not miss out on this event and make sure to be in Kineton before the main event starts. You can get your ticket from kinetonmusicfestival.com .
Compton Verney Summer Festival
When? 2nd and 3rd July, 2016
Where? The event is at Compton Verney, Warwickshire.
What is it?
A music festival that features various artists from different genres of music. It is also rumored that well known bands will be joining the party and rubbing shoulders with the local new talent on the scene.
It is a spectacular family friendly event to be at as it includes music, circus skills, hula hooping, craft session for kids, and much more.
Coventry Godiva Festival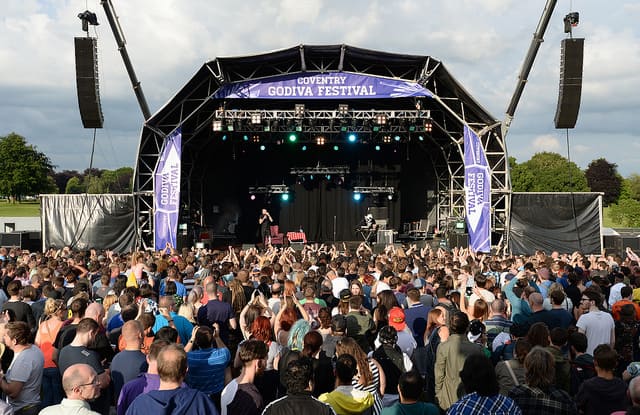 When? 1st to 3rd July, 2016
Where? It is happening at the War Memorial Park in Kenilworth Rd, Coventry.
What is it?
It is one of UK's largest FREE family music events, and it's turning 18 this year!
It is a fully packed family event that has everything from entertainment, sightseeing to live performances and music. Last year the event witnessed 141,000 visitors, and the number is expected to increase this year.  So, get there early so that you can enjoy front view of the main stage.
How to get your way around the events in Coventry?
Car parking can be as expensive in the city as your new gadget!
Get your way around the city with cheap public transport methods.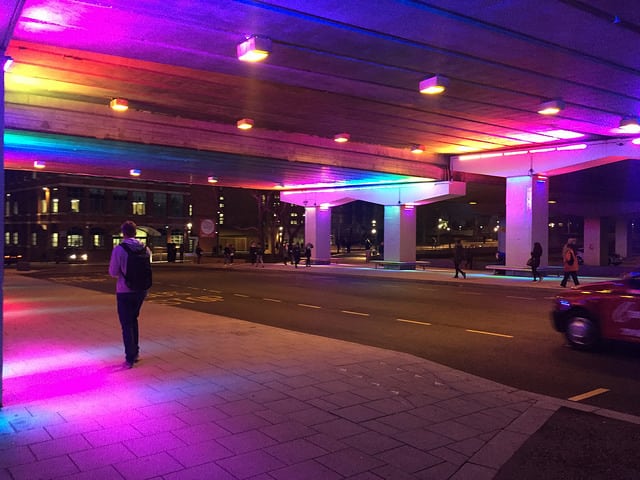 Local buses, tubes and taxis come in all sizes with the most comfortable seats and interiors. You can skip the long hours of waiting in the traffic and spend a minimum amount of money to reach the venue on time. All you need to do in order to pre-book a taxi  in Coventry is visit a taxi comparison website online, such as Minicabit.com  to know which taxi is nearby, and how much it charges.
So, if your heading to the Compton Verney Summer Festival or the Coventry Godiva Festival hurry up and book your travel now to get the best deal and ride to the event.
Collaborative Post