This is a paid feature
There are times that you travel to a destination to take in the history, to see the beautiful scenic wonders the world creates, or even to check it off a bucket list. Then there are some locations you visit for pure, unadulterated FUN! When you set off to Port Aventura Park, you start an amazing, fun-filled holiday with the entire family!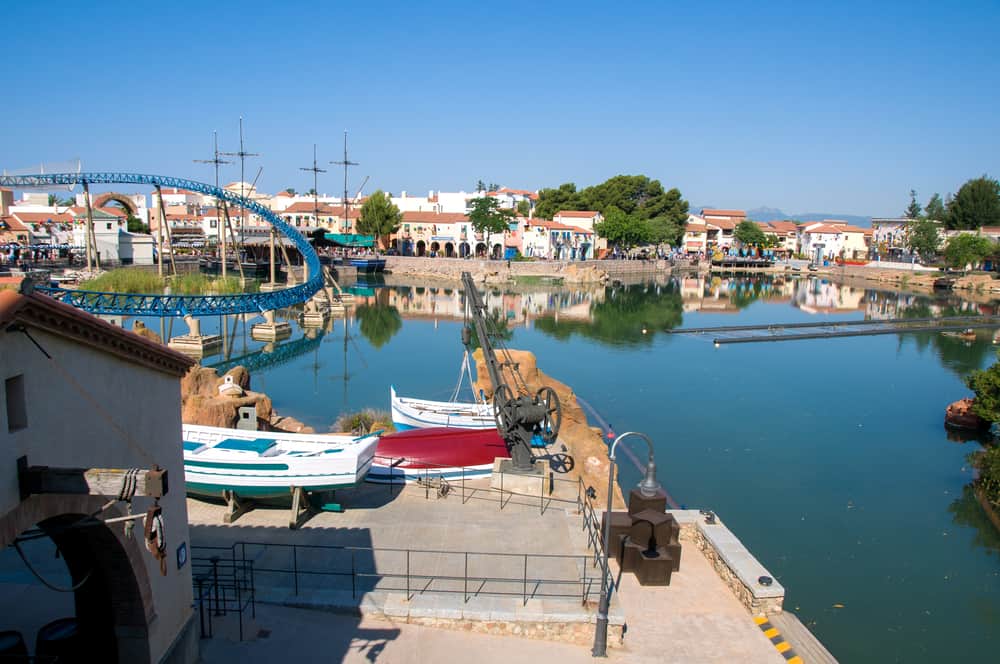 Located in the gorgeous city of Tarragona, Spain, Port Aventura Park is overflowing with amazing activities for the whole family to enjoy. From a Sesame Street adventure ride for the little ones, to fast paced roller coasters for the adults, there is so much for everyone to enjoy.
You've done so many wonderful things for your family! You've taken care of bruised knees, helped with organising schedules and even looked to the future by reducing your plastic waste, and now, you're planning an amazing holiday away.  But where do you get started with the plans? Here are some amazing holiday ideas for all of your loved ones to have fun in Port Aventura!
Deals and Packages
As a parent, it's easy deciding to do something fun, but the real stress comes when you start to take a look at the costs of that fun. The Hotel El Paso, as well as all the different parks within Port Aventura, can not only be affordable for you and your family, but there are tons of great deals and packages.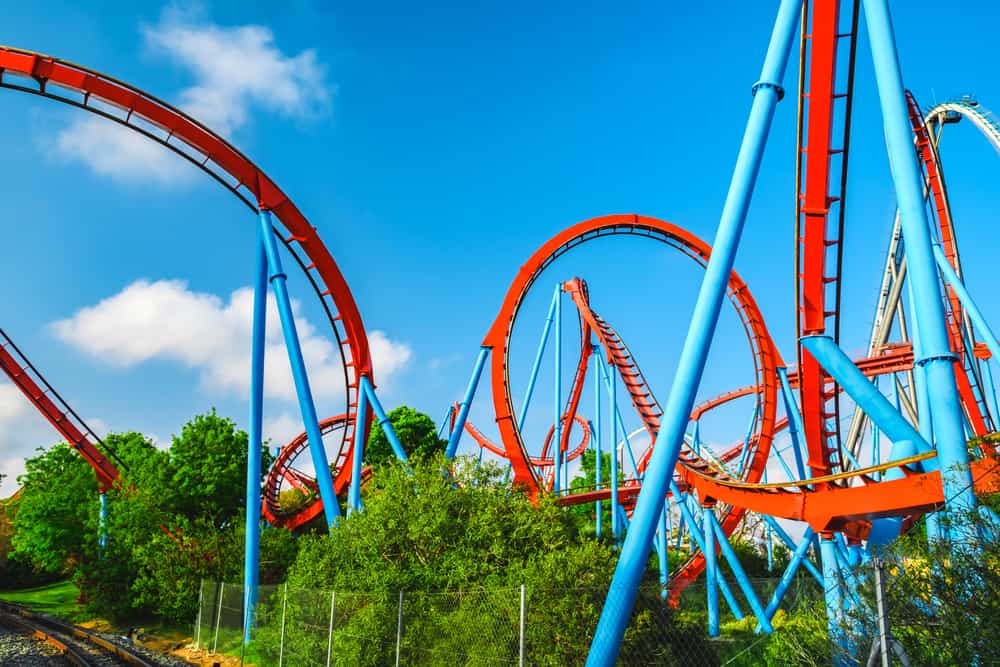 When it comes to family packages, Port Aventura allows for the whole family to experience the fun at a discount! Here are a few ways you can save more than a few bits on your holiday:
Book a Package: This basically means that you can book your hotel, park passes, and different time slots. So you can book three days, and all three parks for a certain price, or your hotel, your park passes, and other fun things altogether! Check the website to find deals and packages that can work for your family!
Find a Coupon: There are plenty of websites out there that offer family vacation coupons. These typically include local hotels, park passes, restaurant deals, and so much more!
Time of Year: Booking your fun

family holidays

doesn't always mean you have to go somewhere in the summer! By booking your Port Aventura El Paso stay in the off season, you can save a significant amount of money!
Now that you've managed to save a few dollars and sense, it's time to get down the holiday ideas that will make your digital coupon clipping worth the wait!
Port Aventura Park
The Port Aventura Park is the primary park at this amazing theme park. Within the main park you can ride on themes rides, immerse yourself in different worlds, eat at amazing restaurants, and discover fun events! Visiting this park doesn't simply mean being in Spain, but traveling the world!
Here are the worlds you can visit within the main park:
Far West

Sesame Street Aventura

Mexico

Mediterranean

Polynesia

China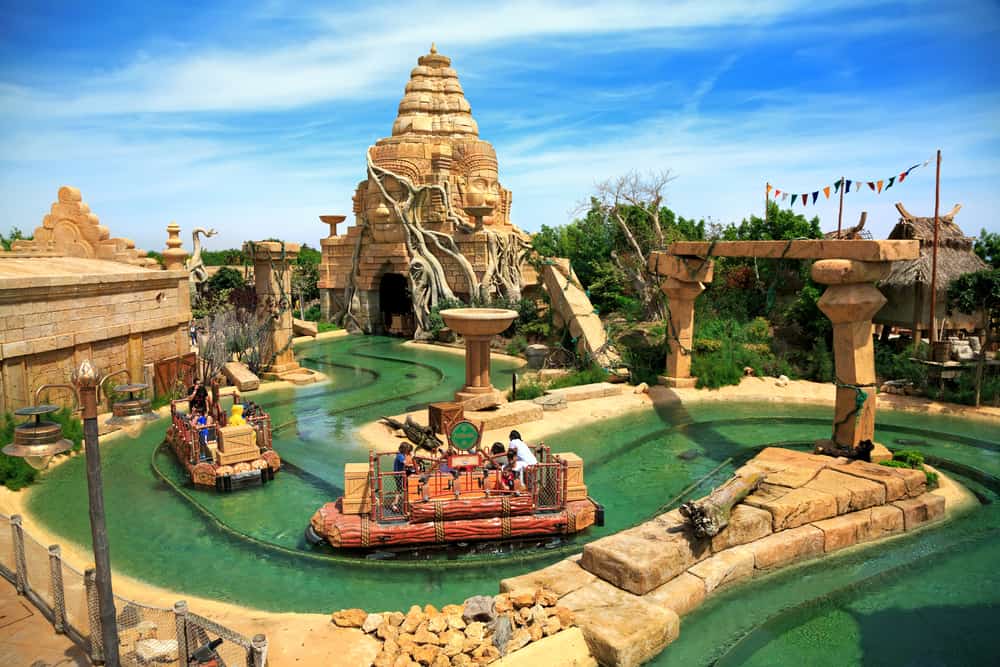 Each individual section of the park has themed rides, restaurants, and different age appropriate activities. The possibilities are practically endless on how you can spend your days!
A great way to plan for this park is to pick out your MUST SEE world's first. You know your family the best, and you know what areas are going to bring the most joy! Choose one or two worlds over one day, or spend a few days getting to know each one individually. No matter what, it will be a truly unforgettable experience to "travel" from one place to the other without even leaving Spain!
Caribe Aquatic Park
If you are traveling during the warmer months, an excellent holiday idea for the whole family is to take on the Caribe Aquatic Park! This enormous water park has pools, rides, slides, and so much more! Your family can keep cool both outdoors and inside with such a wide variety of rides and pools.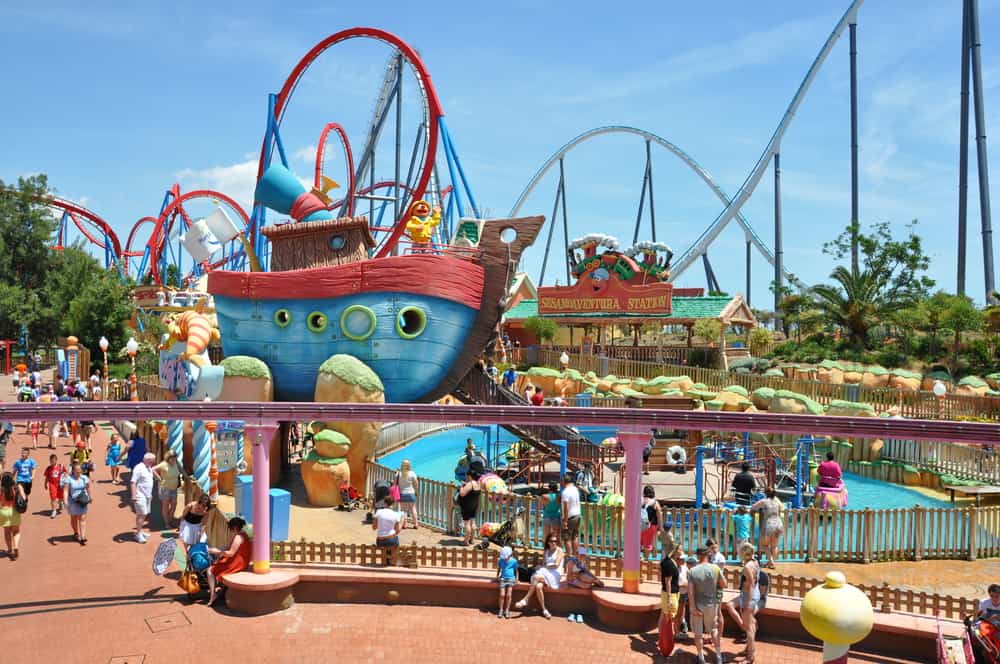 There are the Junior Body Slides for smaller kids to get to experience a water slide. There is the Ciclón Tropical, that can drop you gliding through the waters for 100 meters! There is a splash pad, a small children's area, fast-paced slides, and even El Río Loco (the crazy lazy river). No matter what your family wants to take on to beat the summer heat, Caribe Aquatic Park is where you need to be!
While the kids are off splashing and having fun, the adults can take turns relaxing at Bahama Beach! A laid-back beachy atmosphere that can give you the rest we all need at least one day during our holidays. Taking time to rest, relax, and enjoy your time away from the day to day grind is actually quite healthy for you! Be sure to check online for tickets because sometimes there are great online deals for this wondrous water park!
Ferrari Land
Ferrari Land is a race to have the most fun for each and every member of your family! Whether you take on all the Ferrari themed rides, the virtual race tracks, or even the bumper cars, your whole family will have an adrenaline adventure!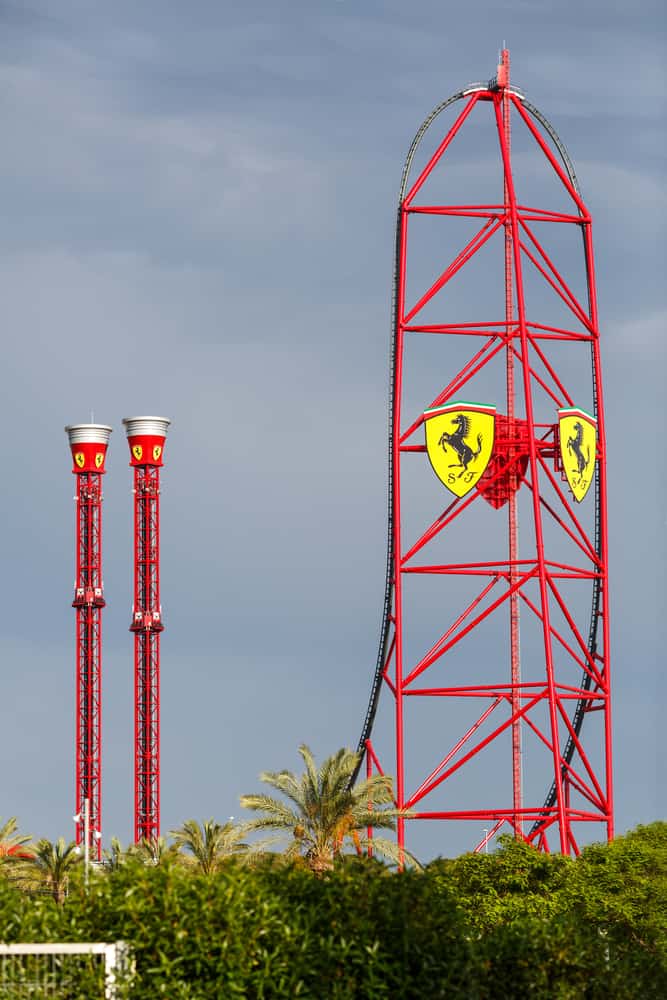 You and your whole pit crew can also enjoy the authentic Ferrari Experience. This includes the Ferrari gallery, with a history of this famous brand. There are also rides and even a flying experience where you get to see how it would feel to drive a Ferrari around the entire world!
Just the Right Hotel El Paso
There are several high-quality hotels around Port Aventura. Each hotel has an original theme, amazing rooms, and outstanding service! Unpack your new suitcase, lay out your toiletries, and get the rest your whole family deserves.
Here are a few of the local hotels:
Hotel Colorado Creek

Hotel Masión de Lucy

Hotel Portaventura

Hotel Gold River

Hotel Caribe

Or enjoy the Caravan Park!
One of the best holiday ideas for fun at Port Aventura is to pick a fun themed hotel! The Hotel El Paso not only has a unique theme, but it has incredibly well-thought details that bring that theme to life!
This hotel is basically an authentic hacienda in colonial Mexico transported all the way to Tarragona! The Pirate ship in the pool, the Aztec inspired details, the absurdly delicious restaurants, all of these will add to the fun experience of the Hotel El Paso. There really is so much about these hotels that can really make your holiday memorable!
Each hotel in, and nearby the Parks have something special within its walls. If the El Paso doesn't seem like the right fit for your family, then there are lots of other choices! From a full on Victorian experience, to a Colorado cabin feel, there really is something for everyone.
Full Family Fun in Port Aventura, the El Paso Hotel, and Endless Possibilities!
There are so many places in the world where you and your family can really enjoy their holiday time. Port Aventura offers more than just a glimpse into different cultures, amazing rides, and luxury hotel options. This is a holiday that won't break the bank and will keep your entire family entertained from day one, until you start to pack to go home.
These great ideas for holiday fun in Port Aventura can help to make your next family holiday the best yet! Find a great deal, find the right park, and find your way to a vacation you won't soon forget!