Albufeira is a relatively small town on the Algarve about halfway between Faro and Lagos.  It's a great base for a beach holiday and there's also lots of things to see and do in the town and surrounding area.  For those of you looking for things to do in Albufeira this list will help you choose the best activities for your trip to Portugal.
The perfect holiday in Albufeira has a variety of exploring, activities and relaxing in the sunshine.  There's so much potential to make happy holiday memories in this part of Portugal that your problem might be narrowing down the things you want to do to make the best of your time on the Algarve.
Things to do in Albufeira
Go To The Beach
The main beach in Albufeira is about 1.2KM long and stretches from the Old Town and Fisherman's Beach to Praia dos Alemães.  The beach is covered in fine golden sand and is the perfect place to soak up the sun and enjoy the sea view.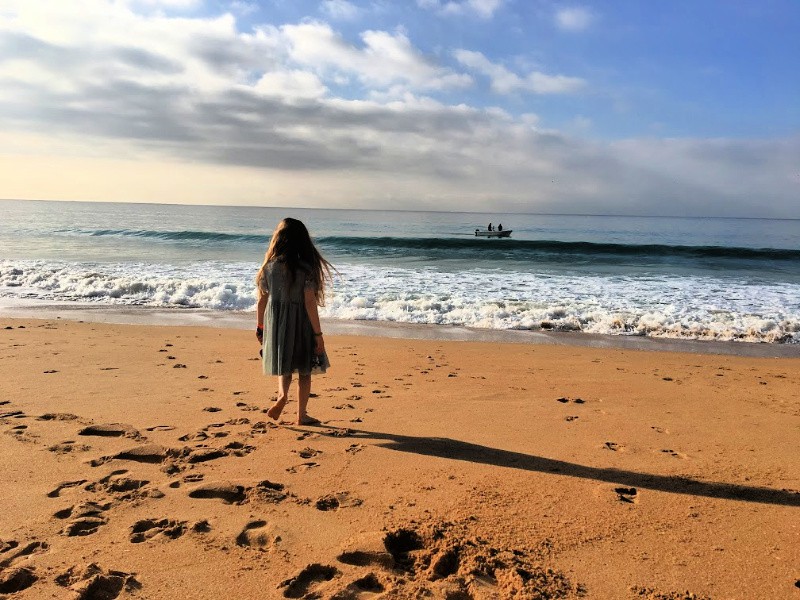 It is certainly possible to walk the length of the beach but don't underestimate how hard sand it is to walk on would be my tip.  If you are staying near Praia dos Alemães you could walk to the tunnel that takes you to the Old Town, or alternatively you could walk back after a day in town.  At both ends of the beach you can walk straight onto the sand.  If you join the beach from halfway along at Praia do Inatel there are escalators down to the cafes and restaurants as well as the sea.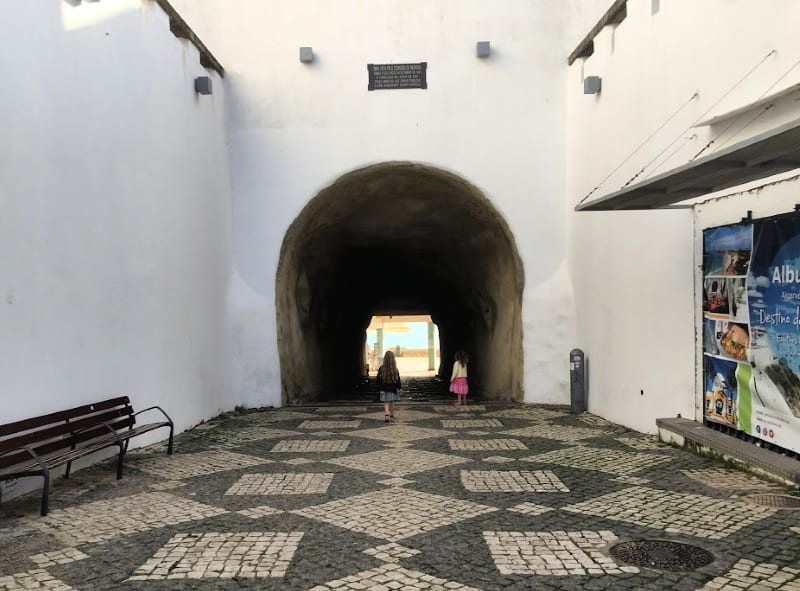 Water sports in Albufeira
There are plenty of water sports available in Albufeira from paddle boarding or kayaking to fly boarding if you are feeling a little more adventurous.
Eat Out with a Sea View
Albufeira is not the place for an all inclusive holiday as we learned after our stay at the Monica Isabel Beach Club, as there are so many options for eating out.  There are lots of cafe's and restaurants that serve reasonably priced food and allow you to soak up the sun and scenery.
Head to Praia do Inatel for example and take your pick of the local restaurants.  In the summer this place will definitely get busy, but if you are lucky enough to escape here for some winter sun you really can make the most of the eating out and soaking up the local atmosphere.
Albufeira Marina
This beautiful and calm marina is the perfect spot to escape the hustle and bustle of the Old Town.  There are plenty of cafes and restaurants to choose from if you just want to watch the boats come in and out, or you can book an a variety of boat trips from here too.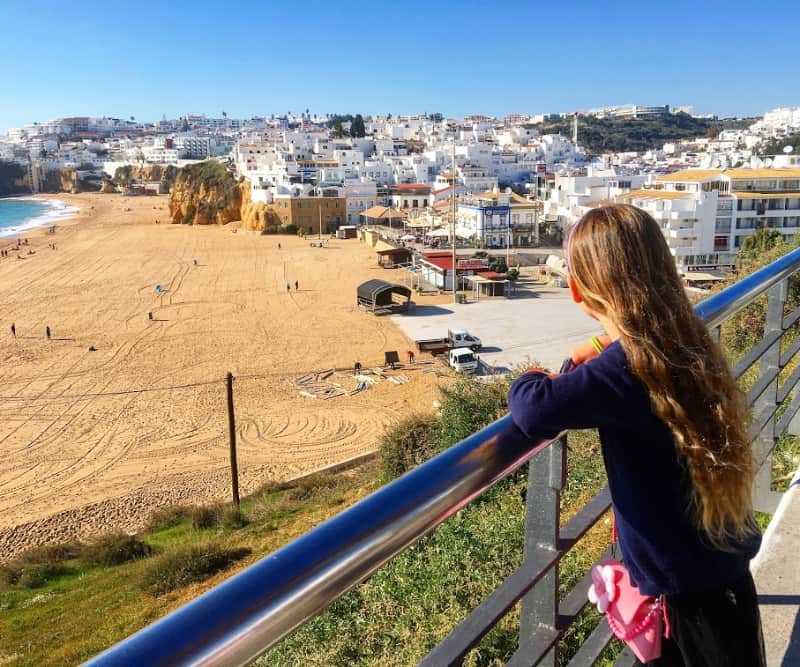 Boat Tours in Albufeira
Boat tours allow you to explore Albufeira at a different pace and from a different perspective.  There are some fascinating rock formations and caves along the Algarve that are certainly worth a look and you might also get the chance to see dolphins as they are often seen in this part of the Atlantic.  If you want something more exciting jet boats and party tours are available in Albufeira as well.
Take a Jeep Safari 
If you are keen to get off the beaten track, then a Jeep Safari from Albufeira is going to be just what you are looking for.  Most tours explore the local villages, dense forests and local valleys.  Look for a jeep safari that offers you the chance to sample some local food and drink for the best experience.
Take The Albufeira Tourist Train
Taking the Albufeira land train is a fun activity especially if you are travelling with children.  The land train performs a loop of Albufeira throughout the day and has 4 stops around the town.  You can buy hop off and on tickets that allow you to explore the beaches, the Old Town and Albufeira's  shopping district. We really enjoyed the Albufeira tourist train and wrote a post about the times and route with helpful tips here.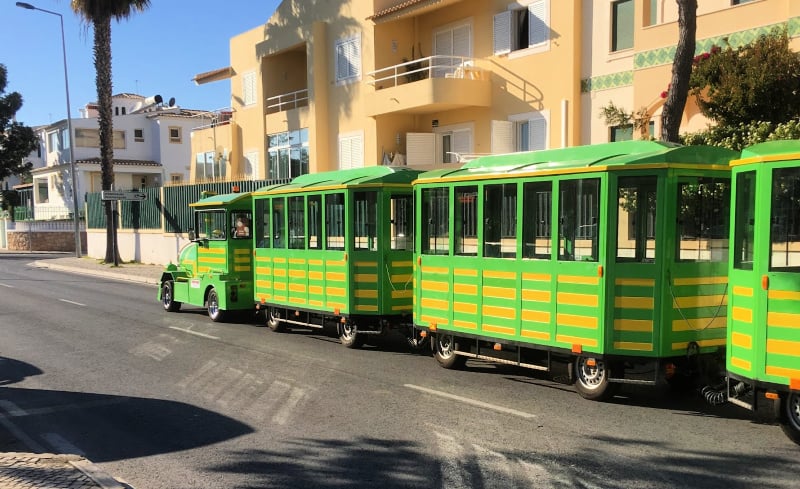 Discover Albufeira with a Tuk-tuk Tour
If you want a private sightseeing tour with a difference then you will really enjoy a tuk -tuk tour of Albufeira.   It's a fun way to explore the coast and local landmarks and get some insightful local knowledge along the way.
Day Trip to Sagres
Albufeira is in the perfect location to be able to allow you to take a number of day trips.  Sagres is the most easterly location along the Algarve and offers significant natural beauty with it's dramatic cliffs and coast line as well as interesting places to visit including Sagres Fort.  The beaches here are also stunning and if you get a chance to visit the fishing harbour it will give you a deeper insight into local life.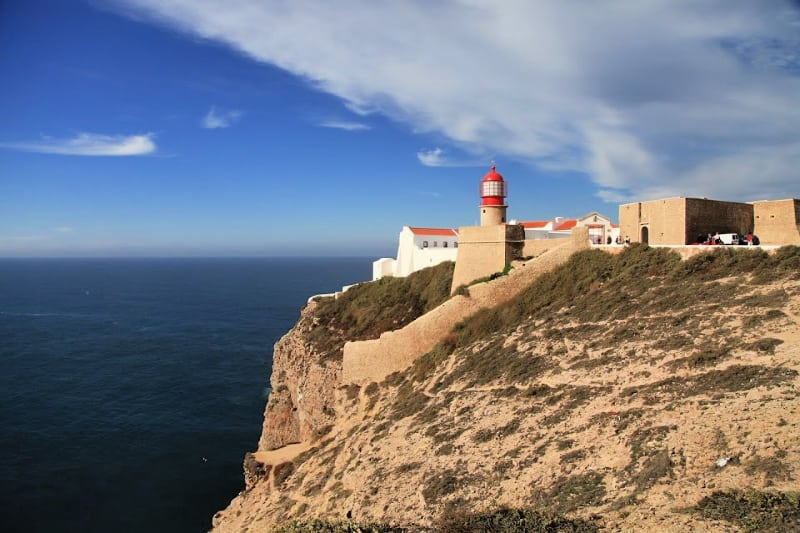 Visit the Market
The Algarve has a number of amazing markets selling fresh local goods and produce and they are well worth checking out especially if you have booked a self catering holiday.  The market in Albufeira is on the 1st and 3rd Tuesday of the month between 9 am – 2 pm and you will find it next to the bus station.  If you want to go a little further a field then Faro and Lagos markets are highly recommended.
Visit Zoomarine
Zoomarine is a water theme park packed with slides, rides and seal and dolphin shows for fun family day out.
Explore the Old Town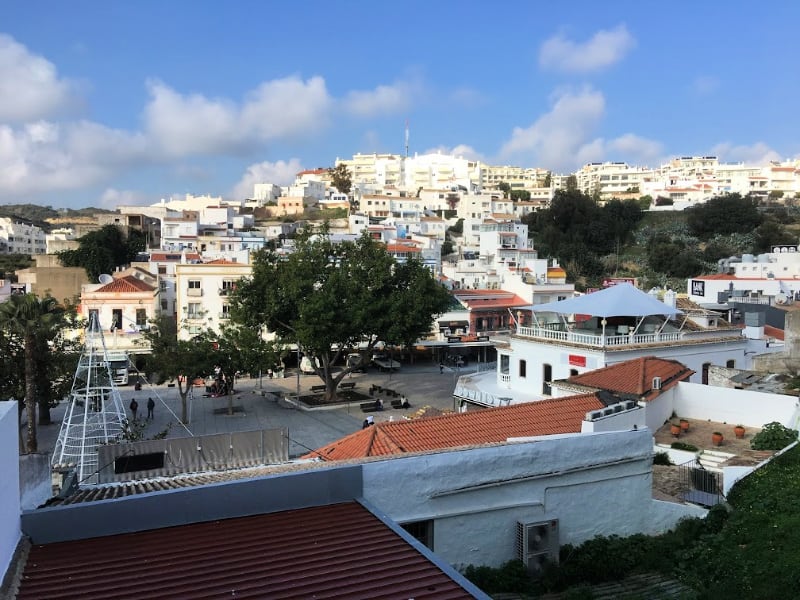 I would strongly recommend adding a visit to the Old Town to your list of things to do in Albufeira.  It's completely pedestrianised making it completely safe for children as well as adults and you will get to enjoy the white buildings and red roof tops that Portugal is so famous for.  It's the place to find independent shops, cafes and restaurants as well as places of local historical interest.
>> CLICK HERE FOR HOTEL PRICES IN OLD TOWN, ALBUFEIRA<<
Visit Sant'ana Church
This beautiful church can be found in the Old Town and is a lovely place to visit while you are exploring the area.  The visitor information and history can be found in English and you can also enjoy some lovely views of the sea.
Visit the Sacred Art Museum 
Culture lovers will love a visit to the Sacred Art Museum on their list of things to do in Albufeira.  At just 2 euros it's not going to break the bank either.  It's small but will provide some fascinating insight into local life and how the town was effected by the earthquake that changed the shape of Portugal in 1755.
Visit Galeria de Arte Pintor Samara Barros
This art gallery sits right on the market square in the Old Town and is free to visit.  The Galeria de Arte Pintor Samara Barros is where you will find work from local artists and the latest exhibitions in Albufeira.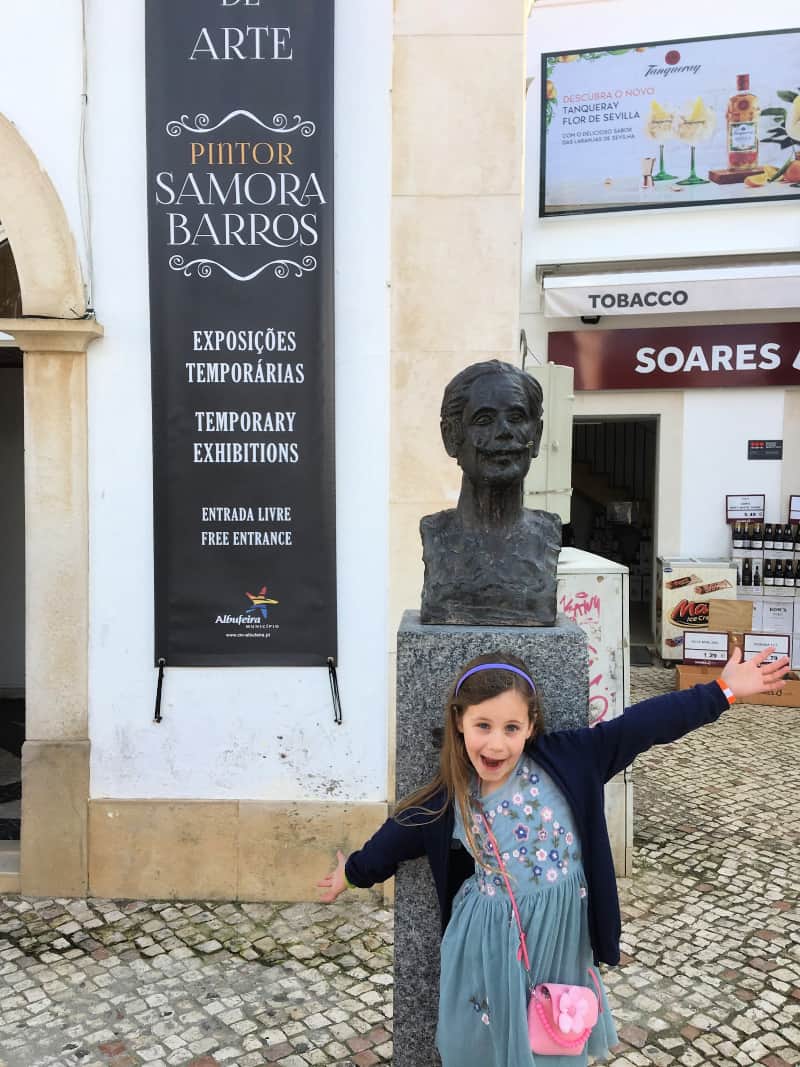 Visit Paderne Castle
The ancient Paderne Castle sits just outside of Albufeira and works well as a local history lesson or part of a local walking tour.  It was built in the 12th century by the Arabs and is considered one of the best examples of Moorish architecture. Paderne Castle also features on the Portuguese flag along with 6 other castles from the country.
Tour the Algarve by Open Top Bus
A traditional sightseeing option for lots of tourists, including families, couples and solo travellers is taking an open top bus tour.  You can join a bus tour in Albufeira and explore the length and breadth of the Algarve visiting local beaches, places of interest and see the most stunning views around the area.  It's a great value option for people wanting to explore the Algarve without hiring a car or taking a private tour.
Are you planning your list of things to do in Albufeira?  Pin this post to your travel board for later!