Each year, millions of tourists flock to the golden sands of Tenerife in search of the best all inclusive hotels. The largest Canary Island is the perfect place to enjoy a holiday, whether you're travelling with your friends, family or as a couple. The island's beautiful scenery, warm climate and fabulous nightlife has made it a hit with holidaymakers from all over the world, but what if you want to experience a Tenerife holiday on an all inclusive basis? Which are the best hotels in Tenerife?
As one of the most popular tourist destinations in the world, it will come as no surprise that Tenerife has a wide array of hotels offering all inclusive package holidays. Here the top 10 best all inclusive hotels in Tenerife for 2019!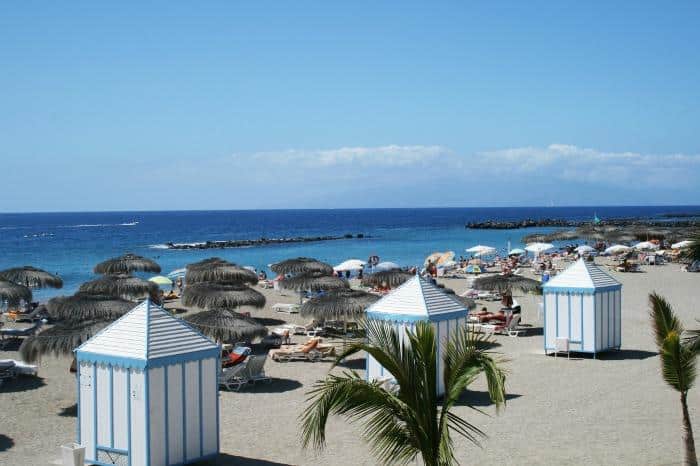 Elegance Dania Park
This cheap and cheerful three star hotel is located in the popular area of Puerto De La Cruz. Here guests can enjoy a relaxed and friendly atmosphere, whilst spending days lounging by the hotel's stunning pool.
The hotel has a fantastic buffet restaurant that serves a wide range of local and international cuisine – so it's great if you're travelling with fussy eaters. The swimming pool features a jacuzzi that's perfect for a romantic holiday with your other half, as well as a stylish cafe bar where you can sip cocktails and watch the sun set over the horizon – bliss!
Ponderosa Apart Hotel
Located just 450 metres from a glorious golden beach, the Ponderosa Apart Hotel is perfect for sunseekers looking for a relaxing holiday topping up their tan! If you get sick of the sand between your toes, there's also two stunning outdoor pools, as well as one for the kids. With a choice of two stylish bars, this hotel is perfect for guests who enjoy a drink or three whilst on their jollies.
The Ponderosa Apart Hotel is great for holidaymakers on budget, and features a fantastic buffet restaurant that caters to all tastes.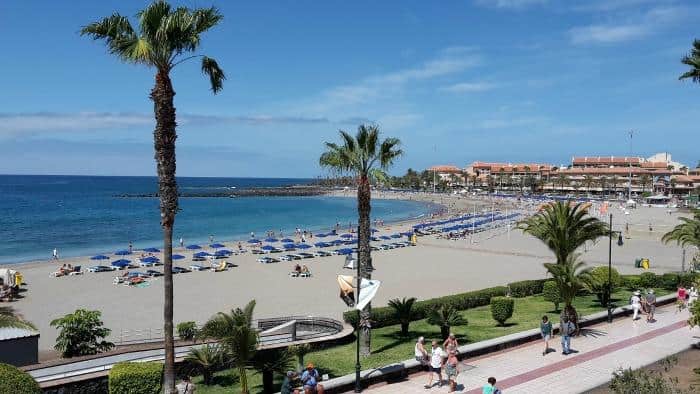 Las Piramides Hotel
For a comfortable, three star all inclusive experience, consider the Las Piramides Hotel. Located just a 15 minute walk from the beach, this hotel is great for beach bums looking for a relaxing holiday in Tenerife.
It's not all golden sands and sun loungers though – the hotel is just a 10 minute walk away from the centre of Playa De Las Americas, with all its nightclubs, bars and restaurants.
El Tope
Located just 500 metres from the beach, El Tope is a four star luxury hotel, which was renovated in 2014. Cool off in the freshwater swimming pool, or relax with a drink at the poolside bar. If you're feeling peckish, the hotel features a spacious restaurant, which serves a wide variety of cuisines. There are even live cooking shows!
If you'd like to venture away from the hotel, it's not far from the centre of Puerto De La Cruz, which is home to a range of shops, bars and attractions.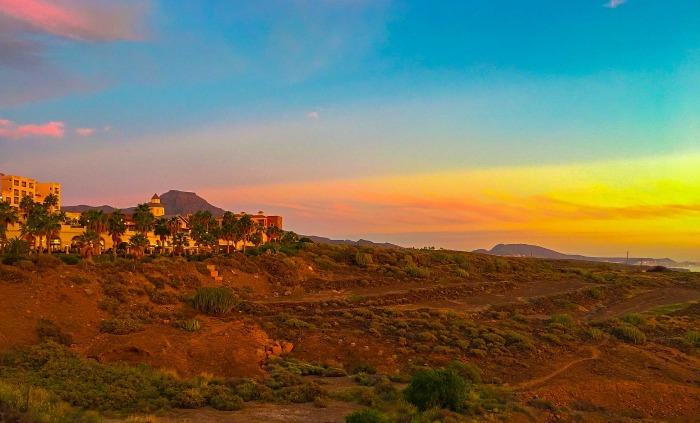 Blue Sea Puerto Resort
The Blue Sea Puerto Resort offers a plethora of activities for guests, including basketball, mini-golf, table tennis, actual tennis and volleyball – to name a few! That doesn't mean it's all sports though – this resort also features two stunning outdoor pools, perfect for cooling off after a sunbathing session.
If you're planning a family holiday to Tenerife, the Blue Sea Puerto Resort has a fantastic children's pool and kids club to keep the little ones entertained during your stay. There's also a great entertainment programme to keep everyone laughing into the evenings.
Gran Costa Adeje Hotel
If you're looking for an all out luxury Tenerife experience, look no further than the Gran Costa Adeje Hotel. Located just 500 metres from the beach, this five star residence is perfect for foodies, with two restaurants and a poolside snack bar to satisfy your hunger. If you fancy a tipple, there are four bars to choose from, including a sixth-floor terrace where you can relax and sip your cocktail.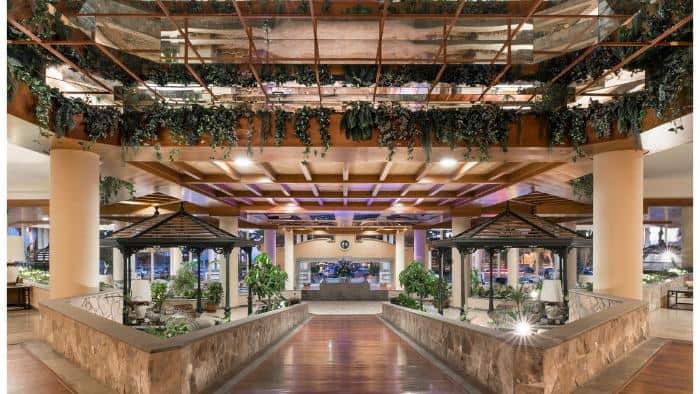 Indulge in a luxury treatment at the stunning spa, or treat yourself to a pamper session in the hotel's exclusive hair and beauty salon.
Be Live Experience Tenerife
Located just 100 metres from the glorious soft sands, the Be Live Experience is the perfect place to hang your hat on a relaxing beach holiday to Tenerife. Here you'll be able to spend your days soaking up the sunshine on the Blue Flag beach, before dining at one of two world-class restaurants.
Spend your evenings chilling out with a tipple at one of three exquisite bars, or relax on the relaxing roof terrace. If you fancy being pampered during your stay, head over to the Be Live Costa Los Gigantes Hotel, located next door, where you can enjoy full use of the luxury spa.
Granada Park
Located just a 20 minute walk from the centre of Playa de las Americas, Granada Park has two large circular pools, one of which is heated over the winter months. There's also a smaller pool that's exclusively for kids. During the day feel free to try your hand at some table tennis, mini golf or air hockey, or visit the poolside snack bar.
The Arona Buffet Restaurant is a great place to sit down and dine. They serve breakfast, lunch and dinner here, and offer a wide range of both local and international cuisines.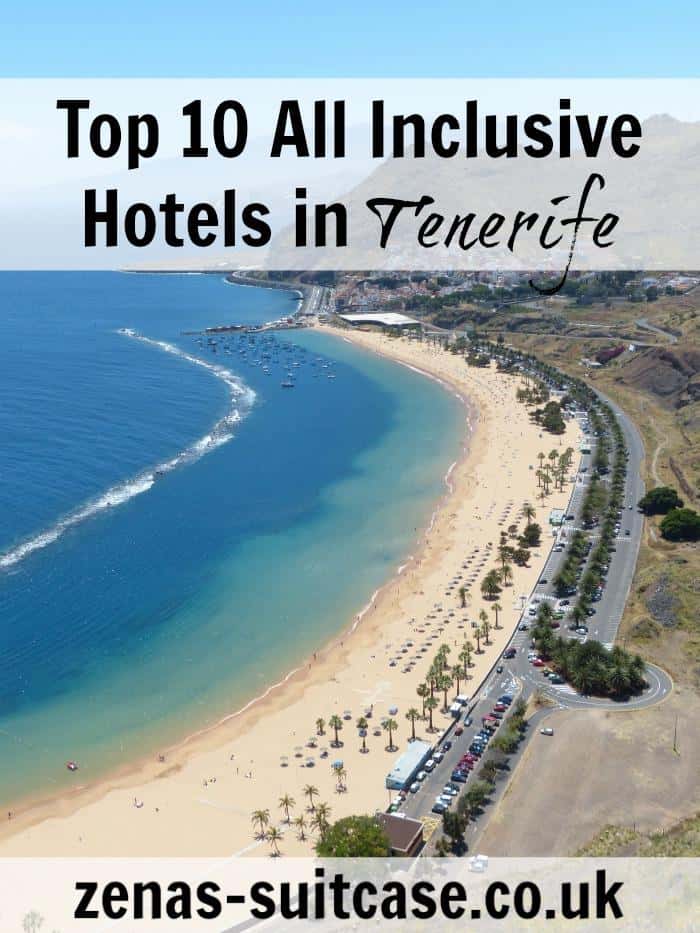 Vincci Tenerife Golf
Vincci Tenerife Golf is located in the southern part of the island, and features a stunning pool at the large wooden decking area. Here you can wake up to a magnificent fresh breakfast, and you can choose to eat it downstairs or in your room. Chill out on the fabulous sun terrace or enjoy a delicious cocktail at the lobby bar – or even indulge in a treatment or two at the exclusive wellness spa.
The hotel features an onsite gym, as well as discounts on the famous Golf del Sur course. There's also a wide range of watersports and team sports on offer. If you're feeling peckish during your stay, head over to the buffet restaurant for a selection of both local and international dishes, all freshly prepared.
Roca Nivaria Gran Hotel
The Roca Nivaria Gran Hotel is a magnificent residence that incorporates five-star luxury with classic Canarian style and simplicity. Indulge in some pampering at the stunning spa, which features a hydromassage pool and a therapeutic shower, as well as a variety of luxury treatments.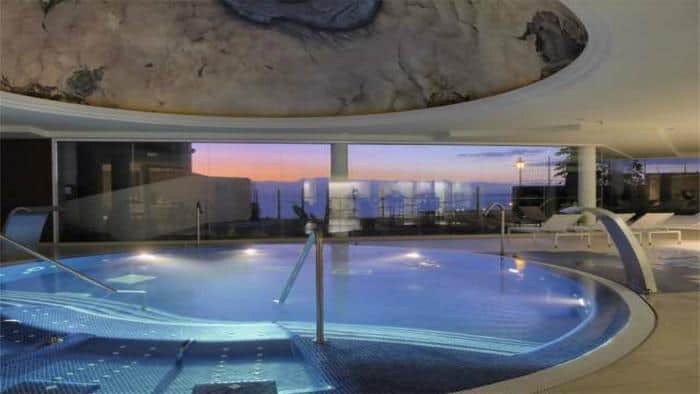 The hotel features a wonderful restaurant that serves foods from around the world. Breakfast, lunch and dinner is served here, with a more formal dress code for the evenings. Beach bums will be thrilled with the hotel's close proximity to the beach, and sunseekers can cool off in the stunning freshwater pool.
Did any of these all inclusive hotels in Tenerife catch your eye? Which would you pick for your next holiday?
If you enjoyed this post, you might also like a family holiday in the Canary Islands or take a look at our other hotel reviews.
Guest post