This is a collaborative feature.  
From short weekend getaways to lengthy international travel, there is definitely an art to successful travel in all its guises. Having the right gear, accessories, and mindset are essential to making sure you have a smooth trip. One of the most important set of accessories you can have are ones for your cell phone. These add-ons make your smart phone work harder and smarter for you. Phones are essential for travel these days – both for functionality and entertainment. Here are a few essential accessories to make your next trip that much easier.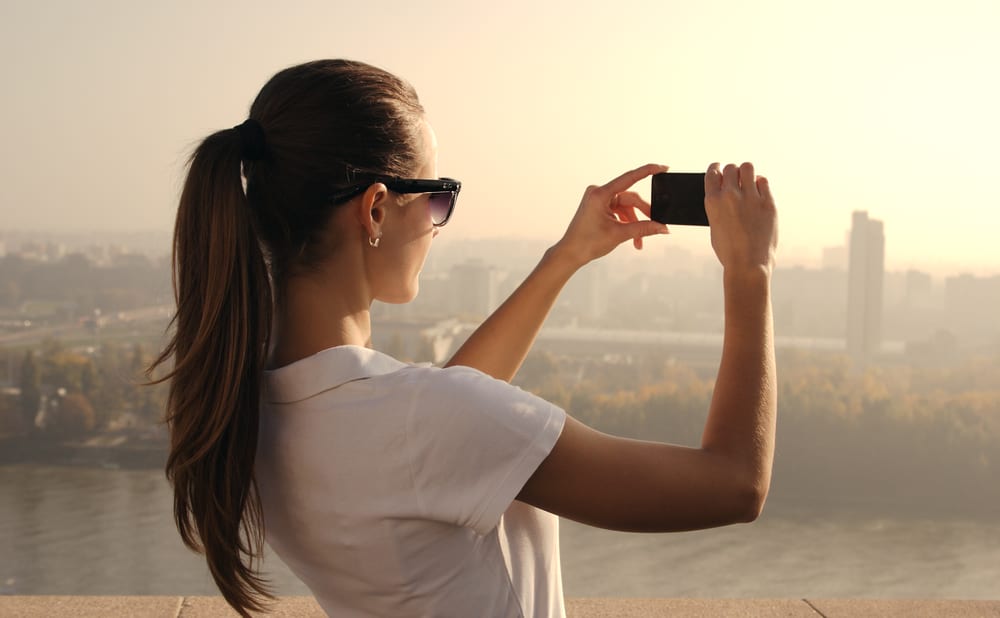 Protective Phone Case 
Phone cases are daily accessories for many people, and are even more important when it comes to travel. Protective cases, like the cute phone cases at getcasely.com, ensure your phone case will be protected the whole trip. An untimely phone drop can leave you without a phone for the rest of the trip. This has happened to me on more than one occasion, and it's so inconvenient.  If you are traveling internationally, this can even be dangerous.
Just think about it – a phone provides GPS, important contact information, internet access, and much more. You certainly don't want to risk losing all that when you are travelling.  
Wireless Charger
A dead phone with no battery life is about as useful as a broken one when you are traveling. A portable wireless charger lengthens the battery life of your phone making sure you are never without charge.
Wireless charger options, if your handsets support them, mean you will not have to search for electrical outlets while traveling and can focus on the experience at hand. Without wires or cables to be concerned over, you can go hands-free with plenty of battery life. Not every smartphone supports wireless charging, so be sure to look into what your phone can handle before buying a wireless charger.
Solar Powered Charger 
Chargers are so important for travelling that they make the list twice! Another type of mobile phone charger to pack is a solar powered charger. This is your go-to phone accessory in the event that your portable charger and your smartphone dies. Hopefully you will be prepared enough to never be in this situation. If you would rather be safe than sorry, get a solar powered charger for travelling too. 
Solar-powered chargers are not as reliable as portable chargers, but will still provide power and electricity when you need it the most. These chargers will charge and store power when there is daylight and are perfect for emergency situations. The peace of mind granted by having a back-up charger is worth the extra effort of bringing it along. 
Add-On Camera Lenses 
Capturing a trip through the camera is one of the best ways to reflect and remember all your travel experiences. It also helps when you want to show off to a friend –  if that's your thing!
Smartphone cameras are powerful and let you take high-quality photos. However, if you want to up your photo game, you can bring extra camera lenses to add-on to your phone. These lenses can give you more versatility through wide angle lens, fish eye lens, and more. Why bring a whole camera when you can just improve the phone camera you already have with a few simple and easy to use accessories? 
Storage for SIM Cards and SD Cards 
Experienced international travellers will often recommend you pick up a local SIM card. If your current phone plan does not provide international data usage, this is important and will save you lots of money.
A local SIM card can often bring internet access, text messaging, and calling capabilities. If you do this, you need to be able to store your current SIM card. A phone accessory option is a SIM storage wallet with an eject tool. You do not want to risk losing something as important as a SIM card – but you do need to be able to use your phone when abroad without fear of huge bills when you get home. 
All in All 
It is undeniable that our smartphones have become essential tools when traveling, despite the issues of keeping them safe and charged. Having the right accessories to keep your phone intact, charged up and functional plays an important role on any trip. Keep these accessories in mind as you prepare for your next trip as they are going to either prevent an emergency or help you capture more incredible memories!