Collaborative post  
I have a confession to make.  My favourite thing to do when the weather is grey, wet and cold in the UK is to look for cheap flights on JustFly and find purse friendly holiday accommodation for trips that may or may not be on the horizon.
You will often find me curled up on the sofa with my phone or laptop dreaming about my next adventure whether it's for winter sun to escape the cold or an exciting city break.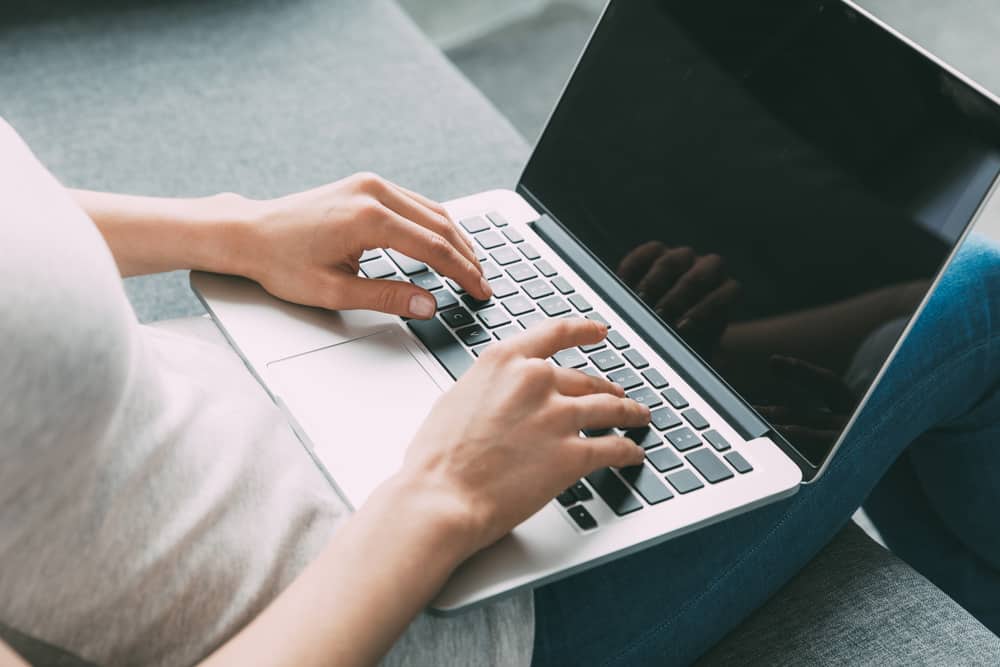 I like to think of it as important research  – but my husband would probably describe it as procrastinating. It certainly provides me with a little escape from the day to day and I often find lots of travel ideas and holiday inspiration from my internet searches. Please tell me I'm not alone, I hope some of you out there like to search for holidays and cheap travel destinations just because it's fun?
Given I spend quite a bit of time looking for holidays, and if you've followed Zena's Suitcase Family Travel Blog for while, you will already know that we've travelled to a fair few destinations over the years.  So here is the best cheap travel destinations for winter breaks – some we've been too and some we are keen to visit and explore.
Malta
I had Malta on my bucket list for years, and we finally got the opportunity to go in April with Nickelodeon, and it was such a lovely trip. The islands are so beautiful with the golden sandstone buildings and incredible coastline – but also the people are so friendly. Malta has also been heavily influenced by the British culture which means they drive on the left and many people speak English.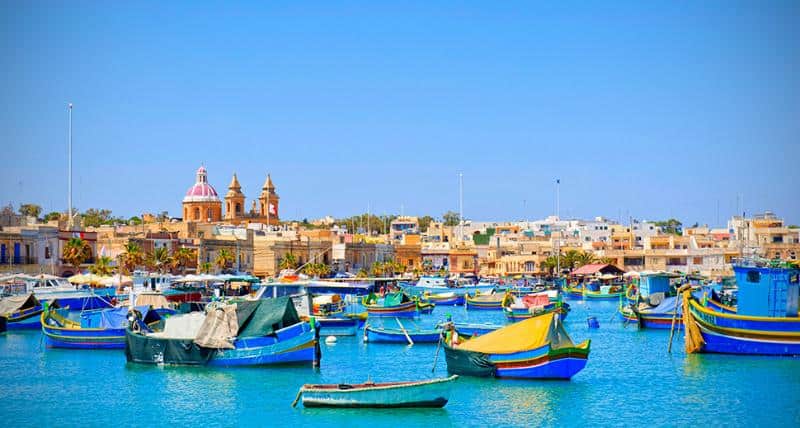 Not only is Malta a beautiful location rich in history and culture, but it's also really affordable. We found that going to places like the Esplora Science Centre was really budget friendly and eating out was not only cheap but really delicious too. I always love a country  that takes it's food seriously, and Malta is absolutely one of them.  I'd recommend going to the islands and experiencing this for yourself.
Portugal
Another holiday location we managed to tick off our list this year was Portugal.  We spent a few days in Albuferia on the Algarve and loved the location.  The weather was excellent and we really enjoyed exploring the Old Town.
Our only regret of that holiday was the hotel we picked.  We had been drawn to the beach front location, but actually you are better off staying in or near the Old Town.  You have great access to the beach and local attractions by staying here – and you will also find that the cafe's and restaurants, even on the beach, are very reasonably priced.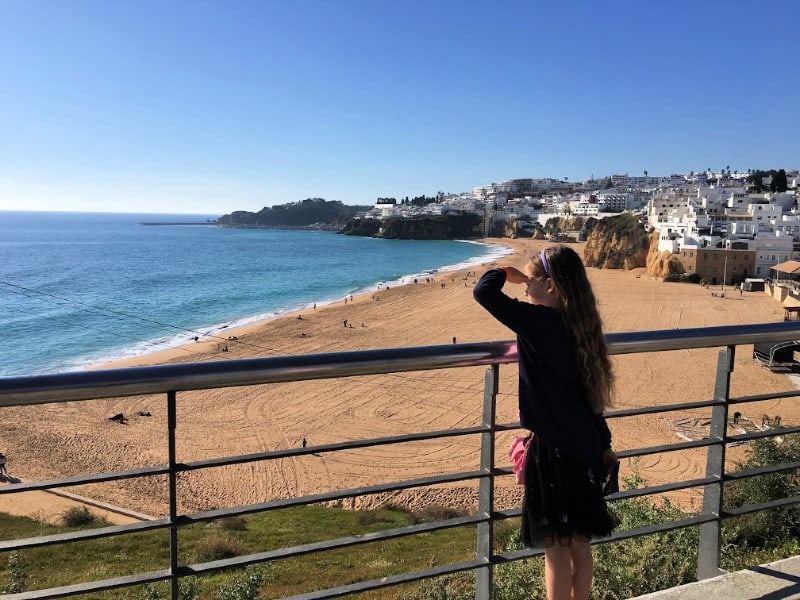 If I was going back to Portugal soon, I would look for self catering options and mix up eating in with meals out as that really would make for a cheap holiday.  I'd be more than happy to venture back to the Algarve or even Lisbon at this time of year, as we believe Portugal has a lot more to offer.
Morocco
We also decided that this was a good year to look at travelling outside the EU.  With the debacle that is Brexit on the horizon we thought we'd try Morocco. I wouldn't necessarily suggest that a holiday to Agadir is something we'd recommend but we did realise that as soon as you get outside of the tourist resorts everything becomes incredibly cheap and a lot more authentic.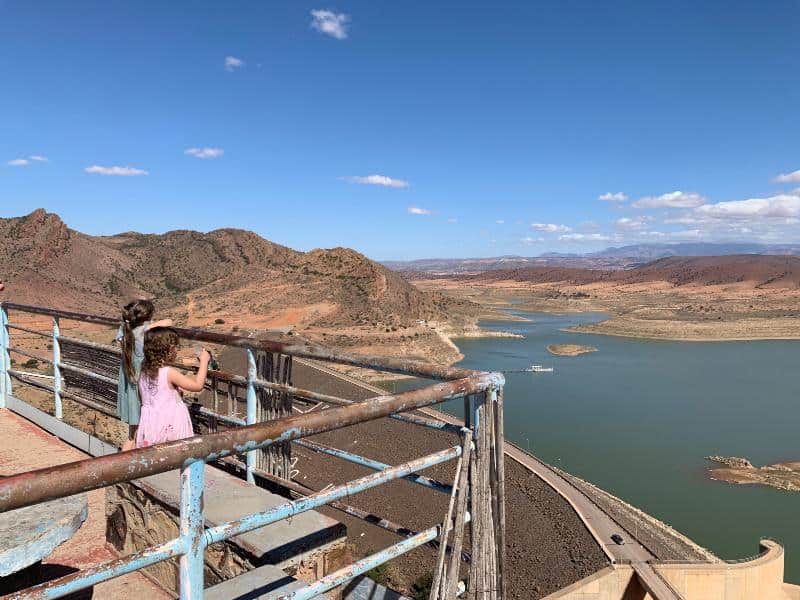 We loved our visit to a Berber Village at the base of the Atlas Mountains and our short stop in Tiznit.  Some other lesser known, but beautiful destinations to consider in Morocco are Ifrane, Moulay Idriss or Zagora.  These are the kind of locations I would consider if we went back to Morocco as they would provide not only a cheap travel destination but also a fantastic cultural experience too.
Berlin
If you are looking for a cheap city break, then I highly recommend a trip to Berlin at this time of year. It's a city with a challenging past, but what is more important is the journey it's been on since. It's a city that doesn't hide from its story, but instead learns from it, so that the terrible events that transpired never happen again.
It's a city where food is affordable and attractions are reasonably priced.  The transport system is also incredibly efficient and – with a Berlin Welcome Card – is also purse friendly for people visiting the city for a short break. I'd recommend a visit to the East Side Gallery, the Museum of the Murdered Jews.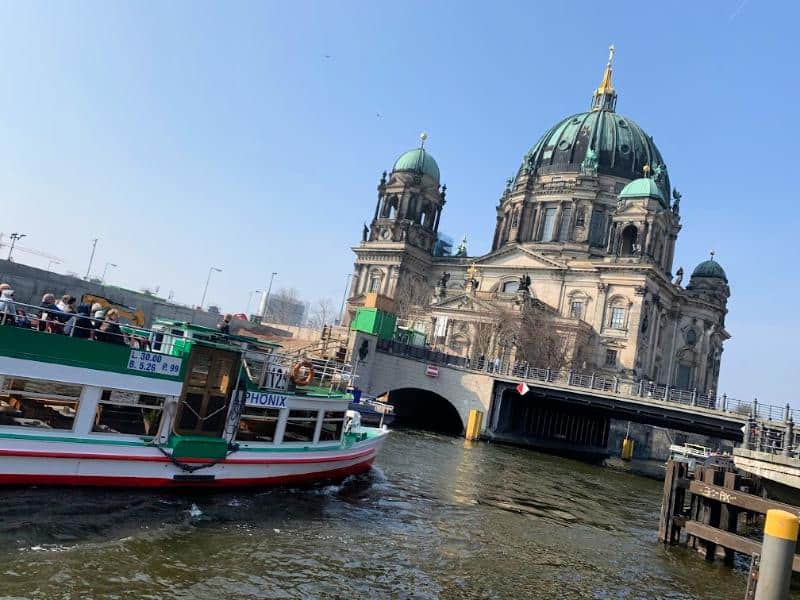 Museum Island – as well as being a Unesco site – boasts some incredible collections and exhibits and is a feature in many tourists itineraries while in Berlin.  My personal favourite being the Pergamon Museum as well as being the most popular museum in Berlin would be the top choice if you only had time to visit one of the five museums on the island. This particular museum is really three museums in one containing the Collection of Classical Antiquities, the Museum of the Ancient Near East, and the Museum of Islamic Art.
Greece
Greece is a very popular travel destination for winter breaks. Whilst there is a chance of rain, the temperature is certainly warmer than it is in the UK, so it still attracts plenty of visitors at this time of year.
With plenty of historical sights to explore, wonderful cuisine and friendly locals, there are plenty of reasons to head to Greece in the winter.  If you have not ticked a visit to the famous Acropolis in Athens or the beautiful cliff side villages of Santorini off your bucket list yet, perhaps now is the time to do so.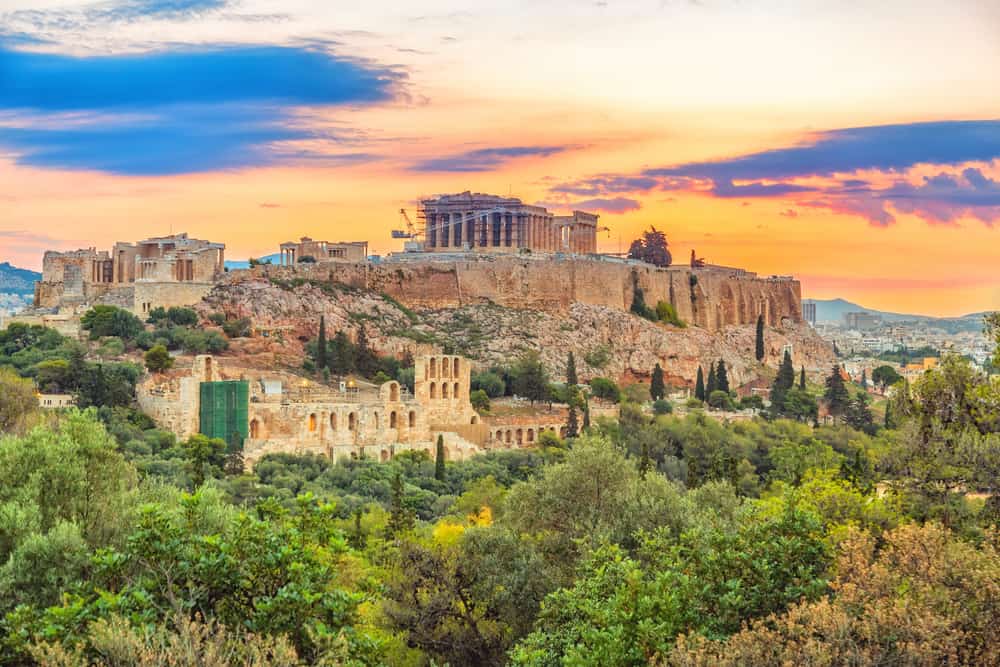 This time of year you can see the famous historical and archeological sights, museums and beautiful towns and villages at your own pace with far less crowds.  You may not be sunbathing on the beach – but there will still be plenty of opportunity to relax at the local bars and restaurants in between exploring the local landmarks.
My top tip if you are planning a visit to Greece in winter is to look for a hotel with a heated indoor pool and spa – this way you can guarantee you will be able to enjoy that relaxing holiday feeling without the soaring temperatures that the summer months often bring.
Which travel destination will you be heading to this winter?